Peru's 'White City' of Arequipa has a brand-new luxury hideaway for travellers exploring this charming colonial city. Humboldt specialist Clara reviews a recent stay at CIRQA Arequipa.
Surrounded by the hazy outlines of the majestic Misti, Pichu Pichu and Chachani volcanoes, the white spires of Arequipa's colonial-era cathedral form the centre point of a pretty town full of cobbled streets and buildings with an intriguing imperial history. Visited often before or after a trip to the nearby ravines of the Colca Canyon, exploring Arequipa's architectural and historic gems makes for a wonderful one- or two-night stay in southern Peru. Sorely lacking in true 'luxury' hotel options up until now, the brand-new CIRQA Arequipa, a member of Relais & Chateaux, is an extremely exciting addition to the city's touristic landscape.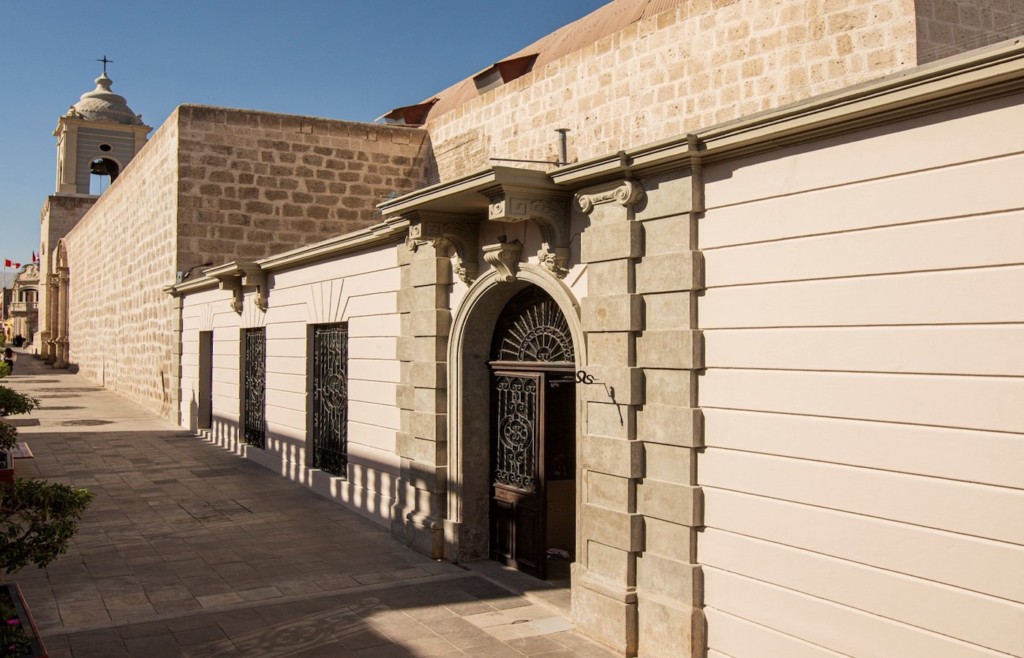 On occasion, all you need to experience before realising that a hotel is a classy one, is stepping through the door. CIRQA is inconspicuous from the outside, unmarked deliberately, to give it a private manor-house type feel. Tucked away behind a pale cream sillar rock wall, a building material typical of the volcanic land here, and an ornate arched doorway with wrought iron detailing, the hotel occupies the shell of a building which originally dates back to 1540, with the latest dramatic structural change coming in 1883. Used at various points throughout its history as a cloister, school and private residence, the exquisitely preserved architectural features of this building exude a tangible sense of history.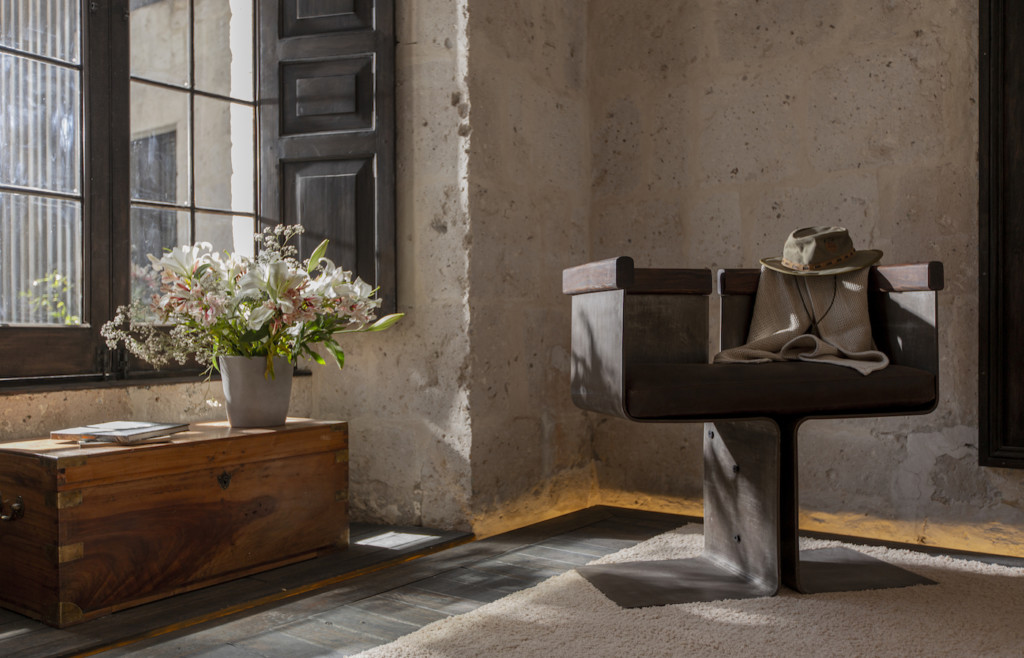 Whisked away immediately to my room upon arrival, the check-in process is completed in the comfort of your own space, away from the cosy reception office by the front gate. Before you know it, a refreshing welcome drink, a selection of teas and a delicious tray of welcome snacks are presented for you to enjoy as you complete the check-in. Priding itself on pioneering an unusual style of modern luxury service, at CIRQA you feel entirely left to your own devices, with the attentive team literally just a click or call away at any given point. You are assigned a host upon arrival who gives you the option to connect with them via the Whatsapp on your own phone, or via a messaging app on the hotel's iPads provided to guests to use free of charge, including out and about in the city, complete with a mobile Wi-Fi hotspot. My friendly host explained that the messaging service was available to order room service and meals, any extras needed in the room, or to request assistance with any services. Presented with a stunning lunch menu (more on that later), I used Whatsapp to pre-order my choice of lunch before heading out to explore the city.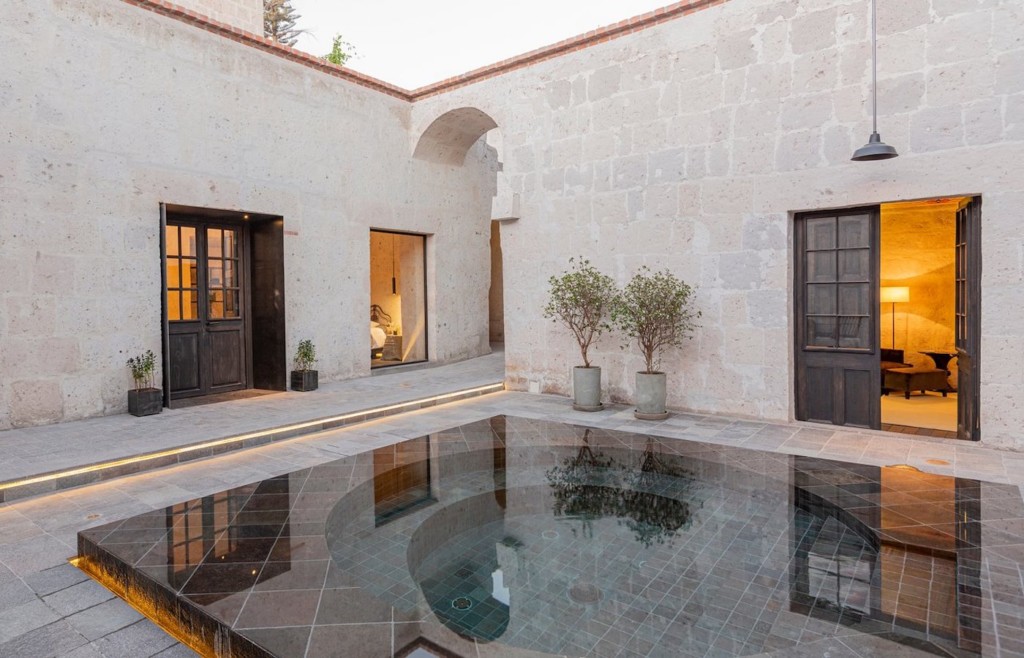 Made up of just 11 exclusive rooms, all with their own differing original features, the hotel opts for a design approach which is just my cup of tea. Celebrating and highlighting the period features wherever possible, these antique details are complemented by a neutral décor reflecting Arequipa's dusty surroundings, and uber modern bathrooms with sleek contemporary lines and all the necessary mod-cons. It's an eclectic vision and my room combined colonial sillar rock archways, a wrought iron bedframe and antique travel chests with a shiny freestanding bathtub, automated light-up flooring (for moving around in the night) and a huge flatscreen TV with Netflix preloaded. Other rooms feature exposed restored religious frescos, the remains of an ancient well and other unique touches that help to tell the story of this beautiful building. The imperial Spanish architecture makes for quite dark rooms – before the luxury of climate control, this design with a lack of windows was the easiest way to keep the oppressive heat of the day out, but this is the only legitimate criticism I could foresee being directed at the rooms. I personally felt the dim light made my suite all the more cosy.
As the sun slunk away behind the distant mountains and the temperature on the altiplano plummeted, I made my way to the sophisticated patio area in front of the dining room to enjoy a drink by the fire pits. For those wanting to take advantage of the midday heat, there is a stylish courtyard plunge pool complete with a spa therapy room but in the evening, the patio is the main social space. Furnished with outdoor lamps, cattle-skin cushions and cosy fireside seating that provides cuddly fleecy blankets to wrap up in as it gets chillier in the evenings, the neutral colours of the furniture blend harmoniously with the pale cream of the walls in an Instagram-friendly design triumph. Minimalist yet detailed, luxurious yet homely, CIRQA has the ambience spot on, and whilst I felt very well looked after, I never felt suffocated by the service (as can sometimes be the case especially for single travellers). After a quick drink by the fire enjoyed while reading my book in a blanket, I made my way into the dining room for dinner.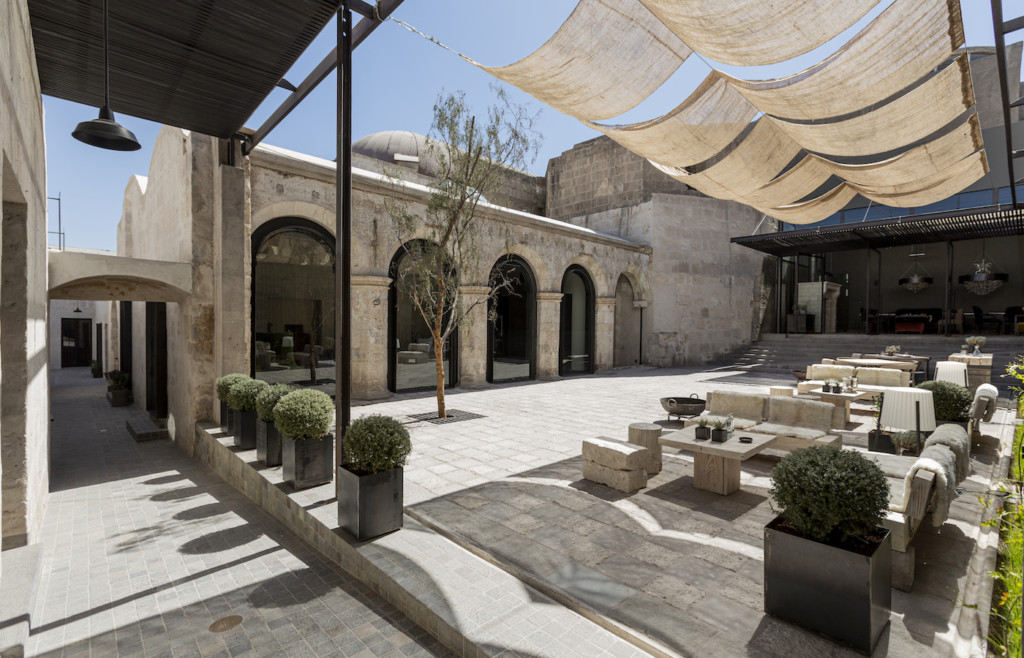 As a Relais & Chateaux property, my expectations of CIRQA's mealtime offerings were high. Arequipa is a city with a proud and distinct culinary heritage. Despite being seemingly situated in an arid high-altitude desert, there is a surprisingly amount of agriculture here in the lush green river valleys that criss-cross the plateau. Arequipa, like much of Peru, is famed for its inventions using the wide range of chili peppers and potatoes native to the country, as well as a delicious style of salty Andean cheese produced principally in this region. Taking inspiration from the local produce and centuries-old gastronomic tradition, the kitchen here looks to 'upcycle' this cuisine into a refined and contemporary format. Meals at CIRQA are half-board meaning that the delicious breakfast buffets (featuring reams of mouth-watering a la carte options) and your evening meal are included in your stay. Lunch is extra but prices are reasonable with the outstanding quality of the food in mind. My lunch consisted of confit duck with roasted potatoes and my three-course evening feast was made up of a spicy chili soup with gooey Andean cheeses, flame-grilled alpaca brochettes and an indulgent chocolate mousse with a tropical fruit coulis. Everything you would expect from Relais & Chateaux and more, the menus are a true highlight of a stay here.
Sister hotel to the fabulous Titilaka, on the shores of Lake Titicaca, CIRQA brings an interesting new board concept to Arequipa and its surroundings. Whilst a full menu of tours and excursions can be booked individually via your host, CIRQA offers the option of a fully inclusive stay for those who wish to use the hotel as a base for spending more time in the region. Activities available include tours of the Santa Catalina Convent, a walking tour of colonial Arequipa, guided visits of the city museums, rafting, hiking, mountain biking, a visit to a sillar quarry and an overnight package to the nearby Colca Canyon. With so much to explore with such excellent guiding, for the first time, I could easily recommend a stay of as much as three or four nights in Arequipa. For those continuing their journey in Peru, CIRQA offer a connecting overland tour/transfer across the altiplano to Titilaka hotel at the lake. Combining these two magnificent properties is thoroughly recommended and could easily make up at least a week of an action-packed luxury trip in Peru.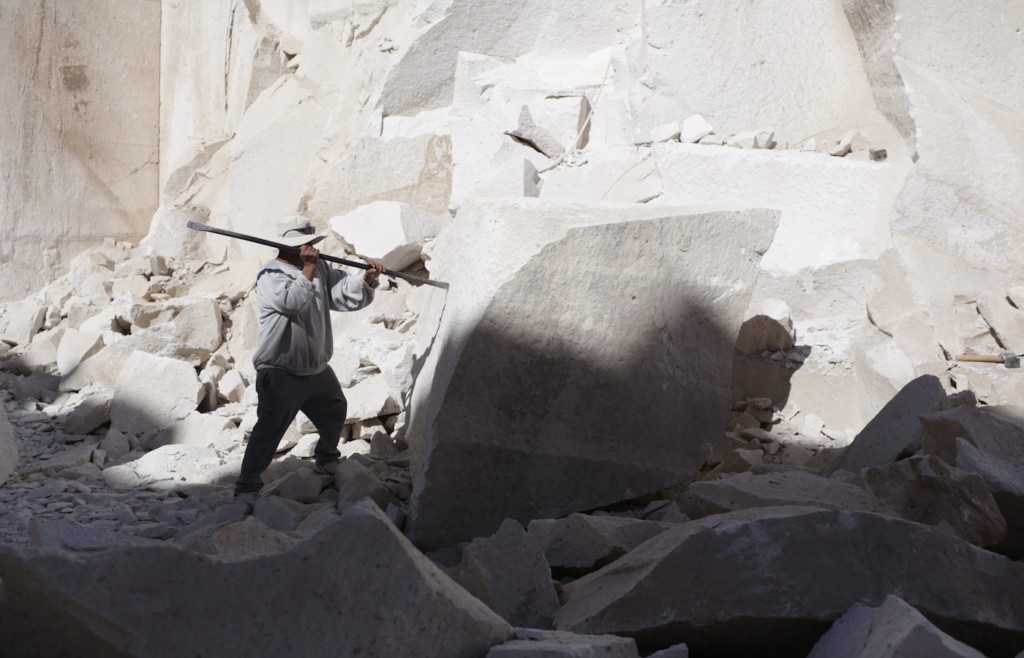 It is safe to say that despite expectations being sky-high for my stay, CIRQA surpassed them all. There is a fine line between being attentive and annoying, high-class and stuffy; and CIRQA navigates this balance so beautifully on all counts. With truly innovative and personalised service, an effortless sense of style and world-class cuisine, you'll be talking about your stay at CIRQA for years.
Planning a trip to Peru? Read more about CIRQA and Arequipa. Contact us today to speak to one of our travel specialists about your requirements and begin planning your luxury holiday in the Andes