Director Simon recently jetted off to Argentina for a 2-week tour of the country and flew courtesy of British Airways in their Business Class service. Here is what he thought about the journey:
I have been fortunate enough to have flown business class several times and it is no secret that airlines around the world vary greatly in standard. I will never forget travelling business class to Tashkent with Uzbekistan Airways… I was hoping that British Airways would be a big jump up! Overall, whilst perhaps not the best on offer, the British Airways business class cabin is extremely comfortable and certainly a welcome sight on long-haul journeys to Latin America.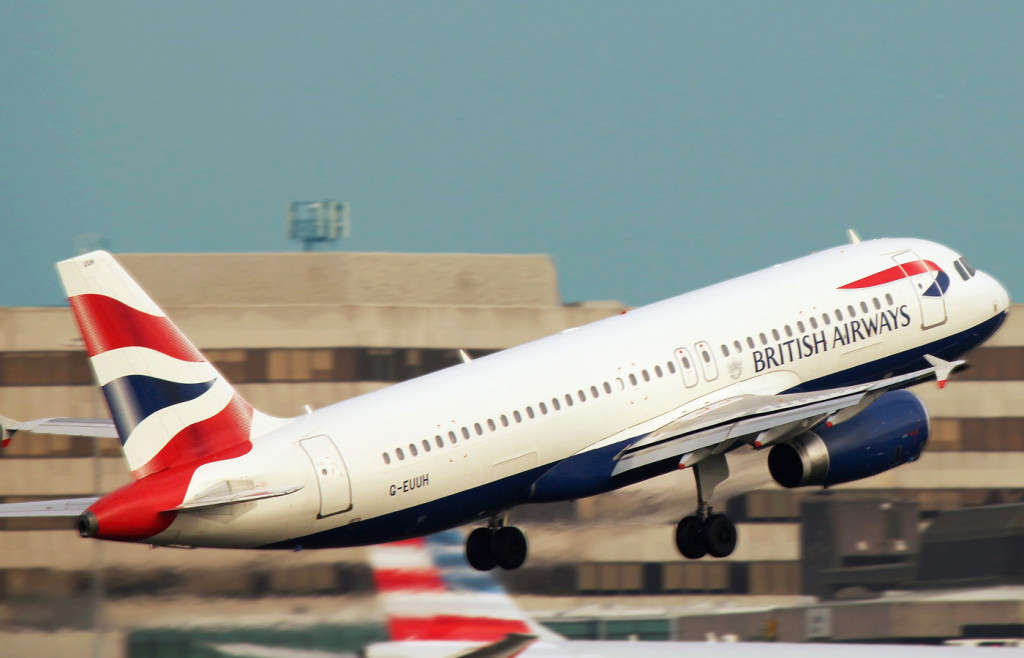 The British Airways flight from Heathrow to Buenos Aires is one of the longest BA-operated flights in the world, with a flying time of approximately 13 ½ hours. For years British Airways have been the only airline operating this route from London to Argentina's capital however they now have some competition in the form of Norwegian Airlines, which now flies from London Gatwick. Although Norwegian is largely considered a budget airline, its reasonable business class price point is offering stiff competition to BA.
Flying from Terminal 5 is always a delight and did not disappoint on this occasion either. Bag drop was straightforward and without queues while it was a similar experience through security, although being fast-tracked certainly helped.
One of the joys of flying business is of course having access to the lounge prior to your flight and I headed to the South Galleries lounge for a brief stay. The lounge is nice and spacious with plenty of handy work terminals, comfortable seating and a small cinema area – meeting the needs of business and leisure travellers alike. The food options consist of a few buffet style hot items plus a selection of salads and cold items such as cured meats, cheese and biscuits. The drink options are reasonable too with a mix of red and white wines offered and champagne available on request. The kind waiter was decent enough to bring a glass over to our table which was very good of him and a good start to the trip! There is a selection of newspapers and magazines available and a number of flight screens to keep you informed about when your flight is departing.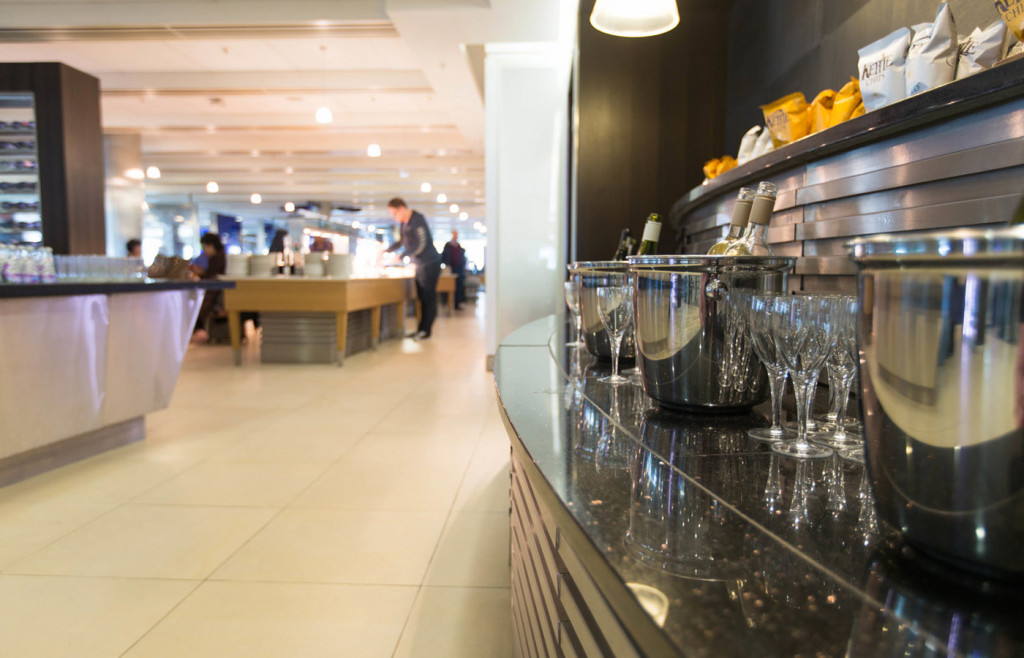 Priority boarding was simple enough, and I was seated on the plane in 10K which was a backward facing window seat. Once in the seat, I found it to be a good-sized space – although not nearly as wide as other business class flights I have taken in the past. If you are quite broad-shouldered then you may find the seat quite snug. Certainly, getting to the seat was a bit of a squeeze for me as I am 6'3 and getting out of the seat in the night required me to somewhat cautiously step over the legs of the person in 11J.
The cabin crew quickly greeted me offering a glass of champagne and a soft drink. I was presented with breakfast options for our arrival in Argentina so I could let the crew know if I would prefer to sleep more and just get a light meal when I wake up or have something more substantial.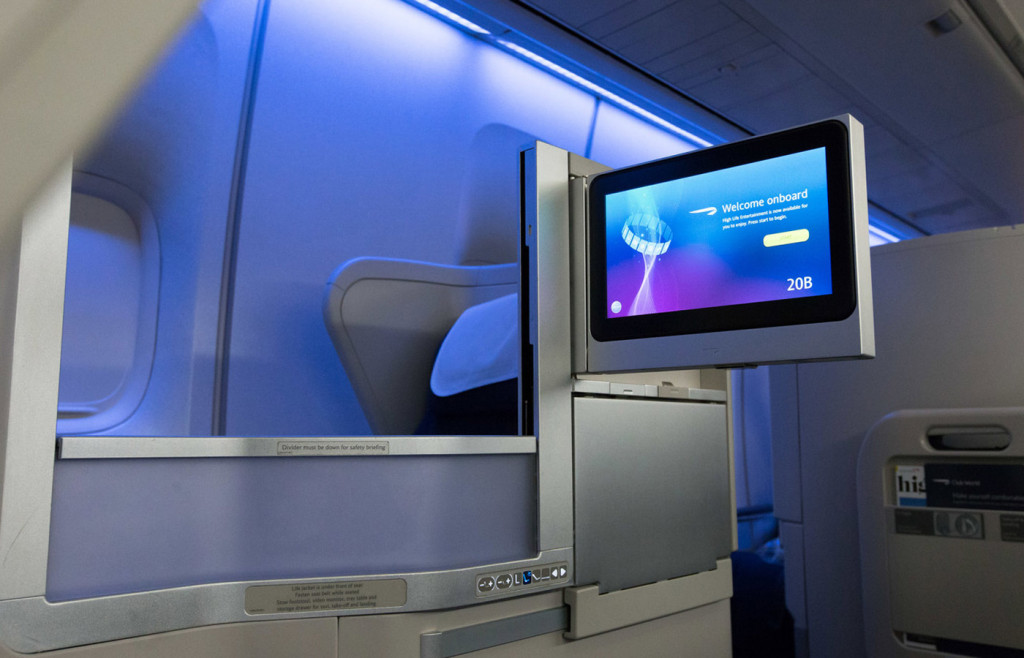 I settled in to watch a film – one of the many new releases on offer via the entertainment system. The noise cancelling headphones really helped and shortly afterwards the crew came through the cabin with drinks and a bowl of crisps to snack on prior to dinner being served.
The options for dinner were good and I opted for a starter of smoked salmon with crayfish tails followed by a main course of North Atlantic sea trout. Both courses were delicious and complemented by an excellent rioja. Dessert was warm raspberry and almond frangipane tart which is always a winner in my mind. A cognac finished off the meal nicely before I settled down to sleep.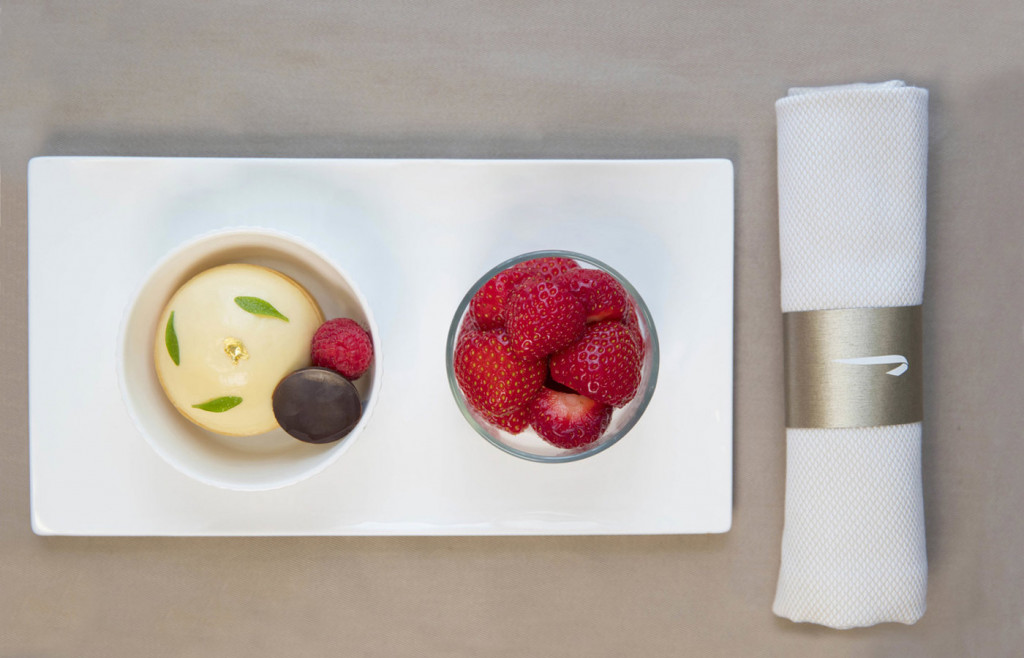 Even on one of British Airways older fleet, the bed was fully flat, complete with White Company bedding and a big comfy pillow. If you have got a window seat, then putting the bedding together can feel a bit of a squeeze but it is nice and snug once you settle in and I had a great night's sleep en-route to Buenos Aires.
Breakfast was served about an hour prior to landing which consisted of a fruit plate and a croissant and then a cooked meal of your choice. I passed on the full English breakfast and opted for the poached eggs and kedgeree which was very tasty.
My overall impression of flying business with British Airways was good. The highlights were definitely the high-quality food and the attentive cabin crew. We got a little unlucky with our plane – an older Boeing-777. The newer British Airways Dreamliners are far more spacious in business so hopefully will bring a further improvement to the service as these planes gradually replace the older models in the fleet.
For a luxury holiday to Latin America, at the moment at least, British Airways do tend to dominate the market if you want to fly direct from London – and in this case, we would not hesitate to recommend the service. However, for an alternative business class experience, especially for travellers seeking even more seat space, it may be worth looking at a European carrier such as Iberia or Air France which generally have newer planes, offering a slightly better standard of service and more of that all-important legroom for a peaceful night's sleep.
Are you planning to visit Argentina? Contact us today to speak with one of our travel specialists and begin planning your bespoke luxury itinerary.