ANTARCTIC PENINSULA
One of the most serene and beautiful places on earth populated with incredible wildlife.
The Antarctic Peninsula is the main focus of any trip to Antarctica and, as the warmest and most accessible part of the continent, it is popular with visitors both for wildlife and the scenery. There is wildlife in abundance with seabirds, seals, whales and penguins galore, and plenty of chances to get up close and personal as boats take you ashore. Every cruise ship to this icy paradise is equipped with small zodiacs allowing unrivalled access to the land and the species that live there. Here it is possible to walk among huge colonies of chinstrap and Adelie penguins, and see huge mammals such as elephant and leopard seals at close quarters. As you travel between each stop, there are high chances of spotting orca, humpback whales or the beautiful hourglass dolphin in the waters surrounding the ship. The landscape is stark and beautiful with dramatic icy peaks, wide stretches of ice and sea with icebergs emerging from the water. The Antarctic Peninsula will offer an unforgettable experience on your tailor-made holiday.
SAMPLE HOLIDAYS
Below are 3 sample itineraries of what you could do on holiday to Antarctica.
Contact us to create your own luxury holiday.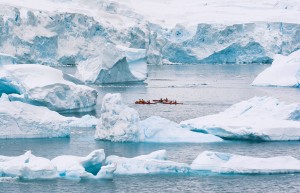 CLASSIC ANTARCTICA
Classic Antarctica is a luxury 2 week trip to the Antarctic Peninsula to experience the best of the White Continent.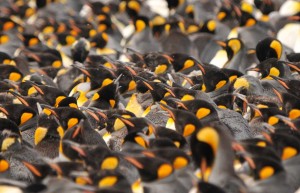 FALKLANDS, SOUTH GEORGIA & ANTARCTICA EXPLORER
This 3-week holiday showcases the best of Antarctica from aboard a luxury boat.