BARILOCHE & THE LAKE DISTRICT
Idyllic scenery and activities galore make Bariloche & the Lake District ideal for a luxurious adventure holiday
The Lake District of northern Patagonia covers areas in both Argentina and Chile. The snow dusted peaks, enchanting forests and crystal clear waters bathed in sunshine are a utopia for tourists and locals alike. Winding roads link small towns that present tempting excursions such as horse riding, white water rafting, hiking, fishing, canoeing and much more. During the summer season the weather is warm enough to swim in the lakes and many have beaches for this purpose. The towns have a distinctly alpine feel to them, perhaps due to the popular ski season that this region hosts during the winter months. The rustic wooden buildings house cafes and bakeries selling steaming mugs of locally produced hot chocolate, homemade pumpkin pie and of course, alfahores. On the Argentinian side of the Lake District, San Martin de los Andes is the starting point of the stunning, and highly recommended, 7 Lakes Drive. This beautiful route leads to Bariloche, which is situated in a tranquil location beside the Nahuel Hapi Lake. Scores of handmade chocolate shops line the streets, and away from the town centre there are hikes to waterfalls, bicycles available to rent and interesting museums containing prehistoric fossils. This exciting destination can be combined with other highlights in Argentina or Chile on a luxury tailor made holiday to South America.
WHERE TO STAY
Our favourite luxury hotels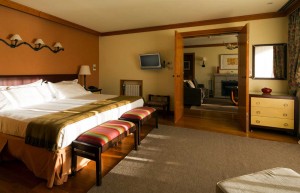 Llao Llao Hotel & Resort
Travellers looking for a rugged Patagonian experience, with the comfort of full-service luxury, choose the legendary Llao Llao Hotel & Resort, Golf-Spa near Bariloche.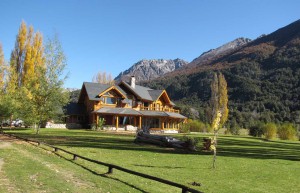 Estancia Peuma Hue
Estancia Peuma Hue is a delightful hotel and eco-lodge situated at the southern end of Lake Gutierez in Argentina's lake district, 30 minutes from Bariloche. The name means 'place of dreams' in the native Mapuche language and it is easy to see why.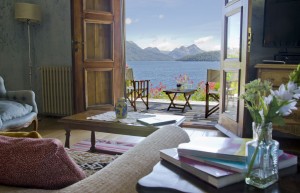 Luma Casa de Montana

An adult only retreat on the edge of Nahuel Huapi Lake with just 8 exclusive suites, all boasting remarkable attention to detail, making this a truly unique and tranquil hotel. Quiet and comfortable, the rooms are spacious and decorated with colourful, traditional art work and textiles.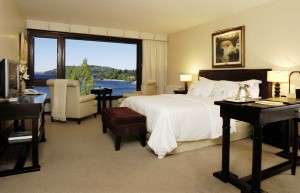 El Casco Art Hotel
El Casco Art Hotel is a luxury 5-star hotel on the shores of lake Nahuel Huapi. Integrated into the surrounding landscape, this unique hotel is a perfect base from which to explore Argentina's lake district.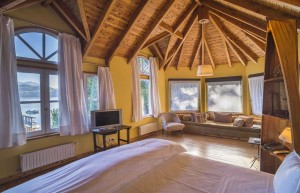 Las Balsas

On the shores of the magical Nahuel Huapi lake, Las Balsas has been welcoming guests to its tranquil location for over 25 years. Immersed in the natural vastness of Nahuel Huapi National Park, Las Balsas has a unique landscape backdrop.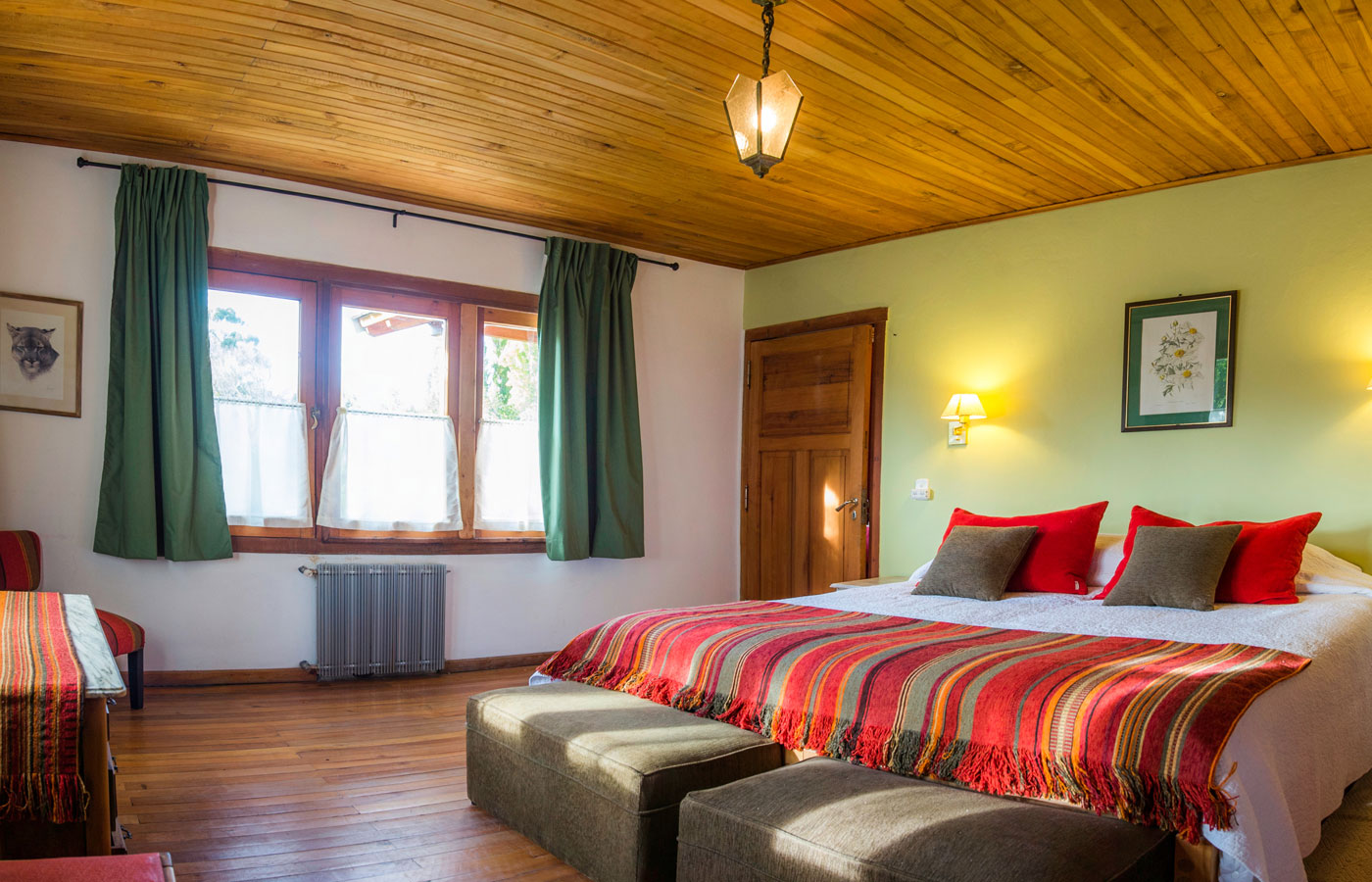 Estancia Huechahue
Situated in the beautiful Lake District of Argentina, is a 15,000 acre working ranch in beautiful surroundings. Huechahue is a pioneer of Argentine riding holidays and offers guests a rare, authentic experience of the Argentine ranch tradition.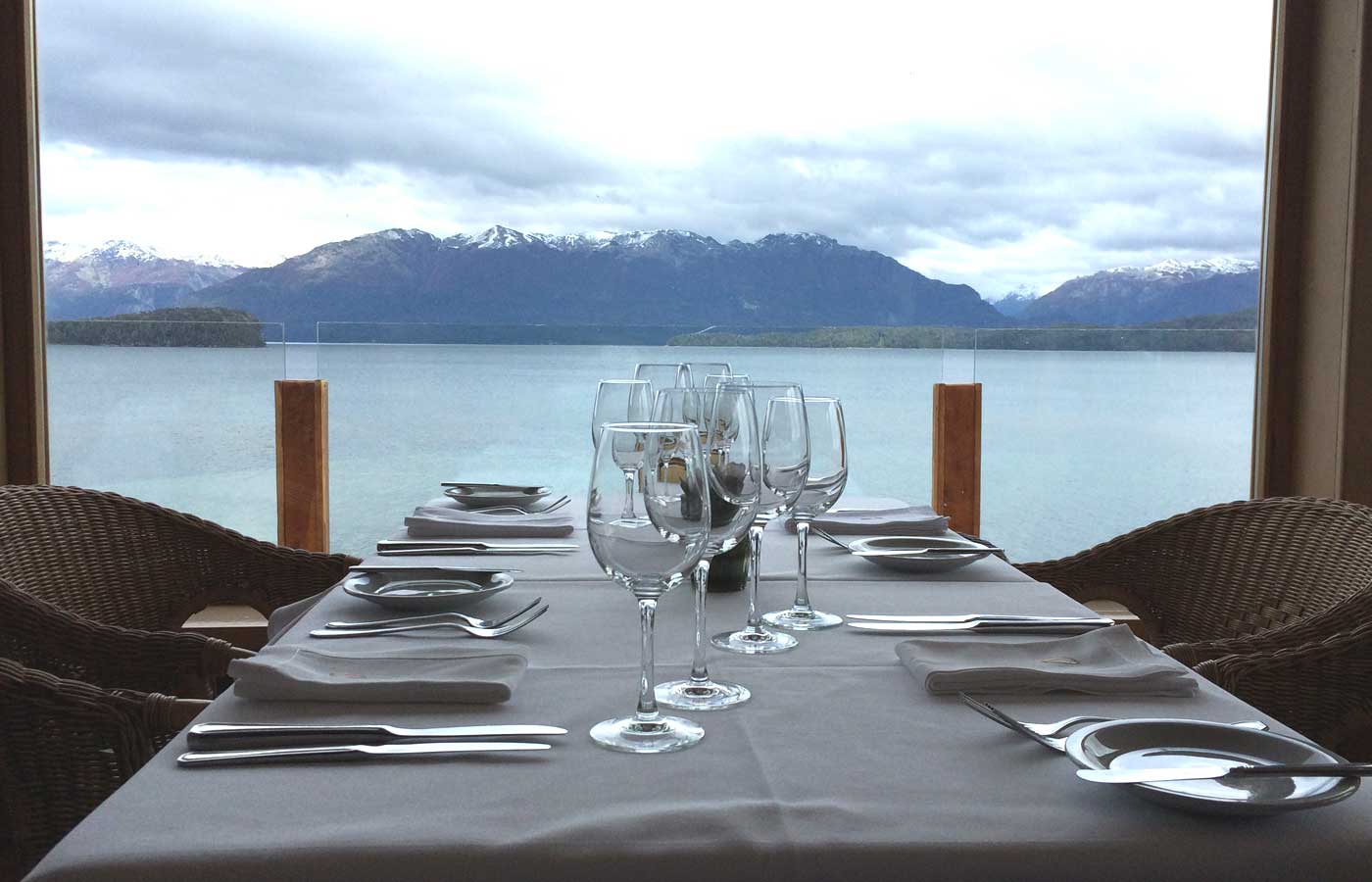 Correntoso
The Correntoso Lake and River Hotel is set in a picturesque location on a hillside overlooking Nahuel Huapi Lake in Argentina's lake district.  Originating in 1917, this hotel is a chance to experience the wonderful natural surroundings, blending the modern with the traditional.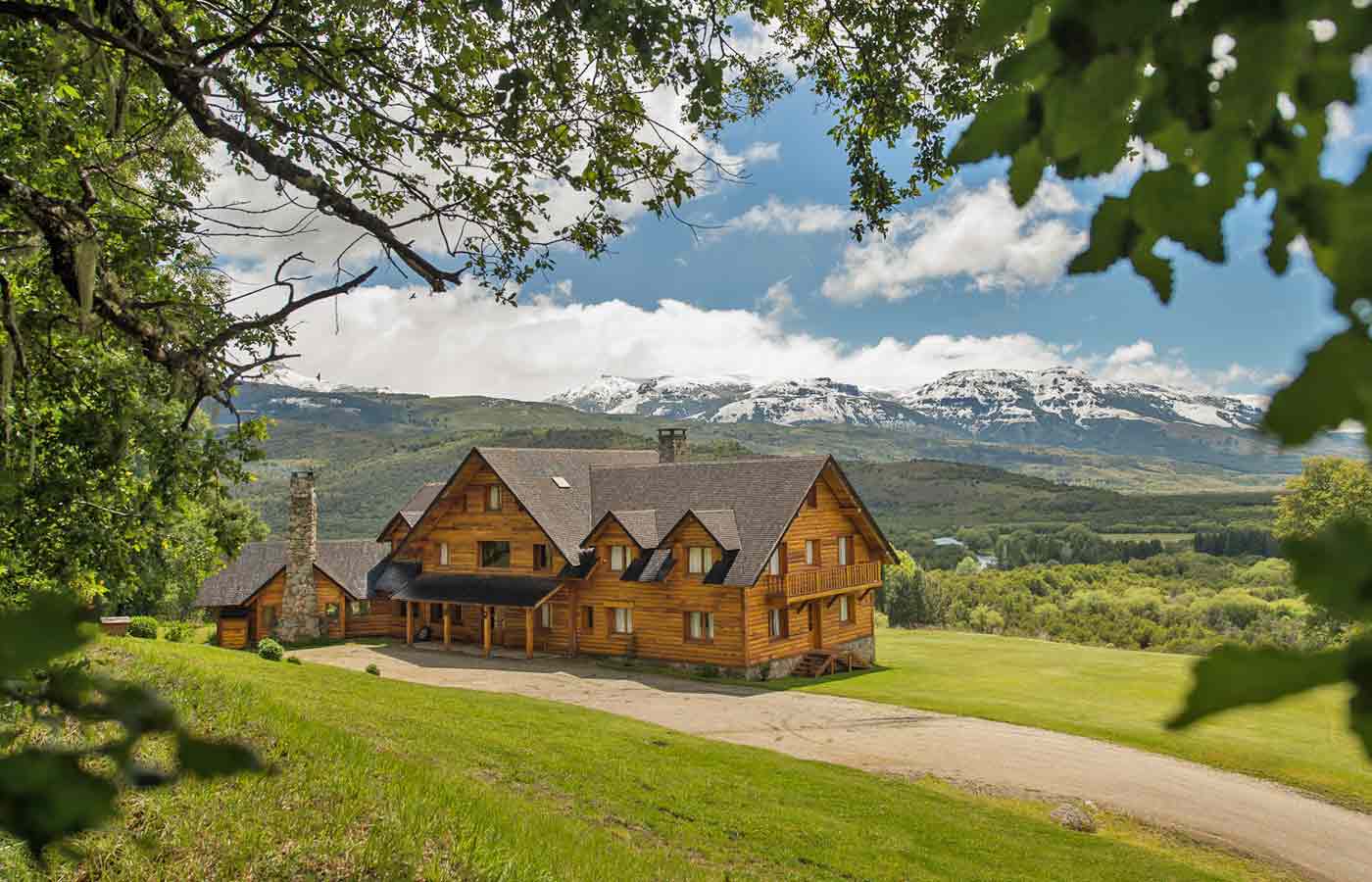 Caballadas
Patagonia's best-kept secret, Caballadas is located to the north of Lanín National Park, the most secluded and scenic part of the Patagonia Lake District in Argentina. The lodge offers the ultimate horseback riding and fly-fishing experiences that Northern Patagonia has to offer.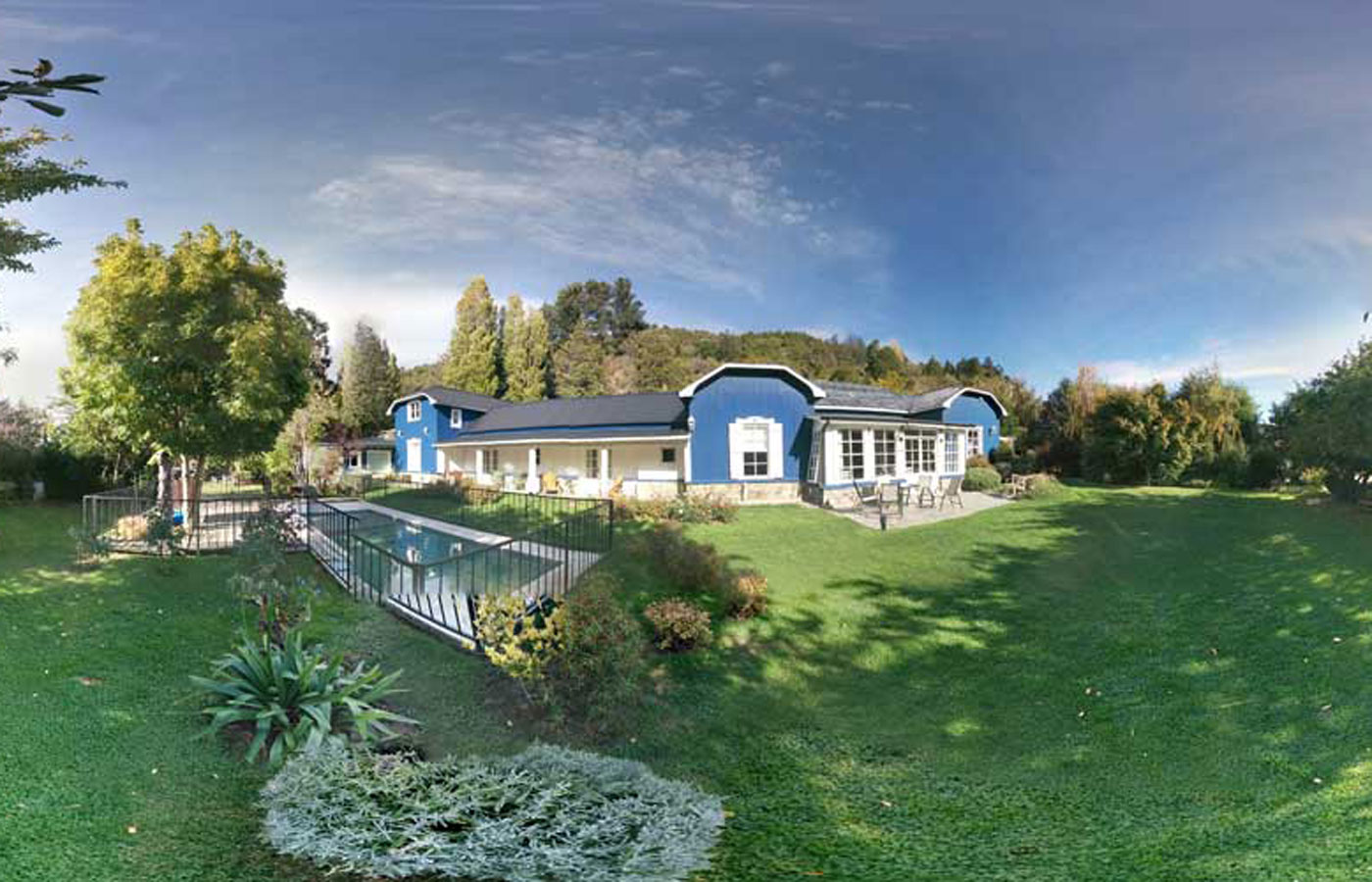 La Casa Eugenia
Like a home away from home, the cosy and comfortable La Casa Eugenia is perfect for rest and relaxation after exploring the unspoilt and strikingly beautiful lakes region of Argentina.