IBERA WETLANDS
A well-kept secret, the Ibera wetlands covers an expanse that is larger than Wales.
Remote lagoons, tropical corridors, swampland and winding rivers are an ideal habitat for capybara, two types of caiman, neotropical otters, pampas and marsh deer, the highly elusive maned wolf and hundreds of bird species. Second only in size to the Pantanal of Brazil, this is a nature-lovers paradise with a total area of over 5,000 square miles. For a luxury holiday with a difference, stay at one of the isolated and idyllic estancias and enjoy a relaxing few days exploring this huge wetland by horseback or in a canoe. This non-invasive method of watching the wildlife is peaceful and enchanting, particularly for couples or families. A project to re-introduce the red and green macaw is taking place here, which may interest birdwatchers who come to see the 350 other bird species which call Ibera home.
WHERE TO STAY
Our favourite luxury hotels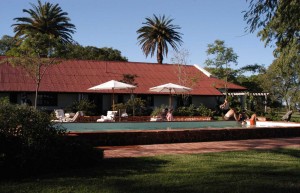 Rincon del Socorro
Rincon del Socorro is luxury boutique estancia located in the beautiful Ibera Wetlands in the north of Argentina.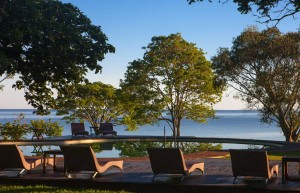 Puerto Valle Hotel

Puerto Valle Hotel offers its guests exclusive access to the rich biodiversity of the Iberá Natural Reserve. Located in a unique geographical location, this remote estancia is surrounded by wetlands and thick forests which house numerous species of bird and animal.