IGUAZU FALLS
A true marvel of nature, and not to be missed on a trip to Argentina or Brazil.
No introduction is needed for one of the most familiar landmarks of South America. Thousands of gallons of water tumble over the steep edges creating hundreds of individual falls, which together cause a deafening roar and thick clouds of spray. This magnificent sight is often scattered with rainbows as the sunlight falls through the ever moving cascades. Iguazu Falls (as it's known in Argentina) or Iguaçu Falls aka Iguassu Falls (as it's known in Brazil), are waterfalls of the Iguazu River located on the border of the Brazilian state of Paraná and the Argentine province of Misiones. The falls divide the river into the upper and lower Iguazu and each side offers a different perspective of this huge spectacle. The waterfall system consists of 275 falls and the majority of the falls lie in Argentina. You can take an adrenaline fuelled boat ride up the river to the face of the falls, and feel the power of the water as it soaks you through. A stylish way to observe the falls is by helicopter – a bird's eye view will show you the true scale of this stunning landmark. If you'd rather keep your feet on solid ground, there are raised wooden walkways which spread around the park and allow dramatic views over the most intense area of the falls – the Devils Throat. Aside from the obvious attraction of the waterfall, Iguazu is also a National Park and holds an exciting array of inhabitants including colourful toucans, cheeky coatis and numerous butterflies. If you are extremely lucky (or extremely patient) it is possible to spot big cats here – jaguar and puma have been sighted in the area. For those wishing to get closer to the wildlife – the nearby bird park is a must-visit. Here you can stroke parrots and get fantastic photographs of the native bird life to show everyone back home. For an unforgettable addition to any luxury holiday, be sure to stay in one of the lavish hotels nearby which offer views of the falls from your window.
WHERE TO STAY
Our favourite luxury hotels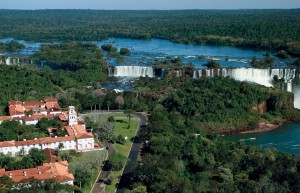 Belmond Hotel Das Cataratas
Located inside the Brazilian National park, the 5 star Belmond Hotel Das Cataratas is the most luxurious option in the area.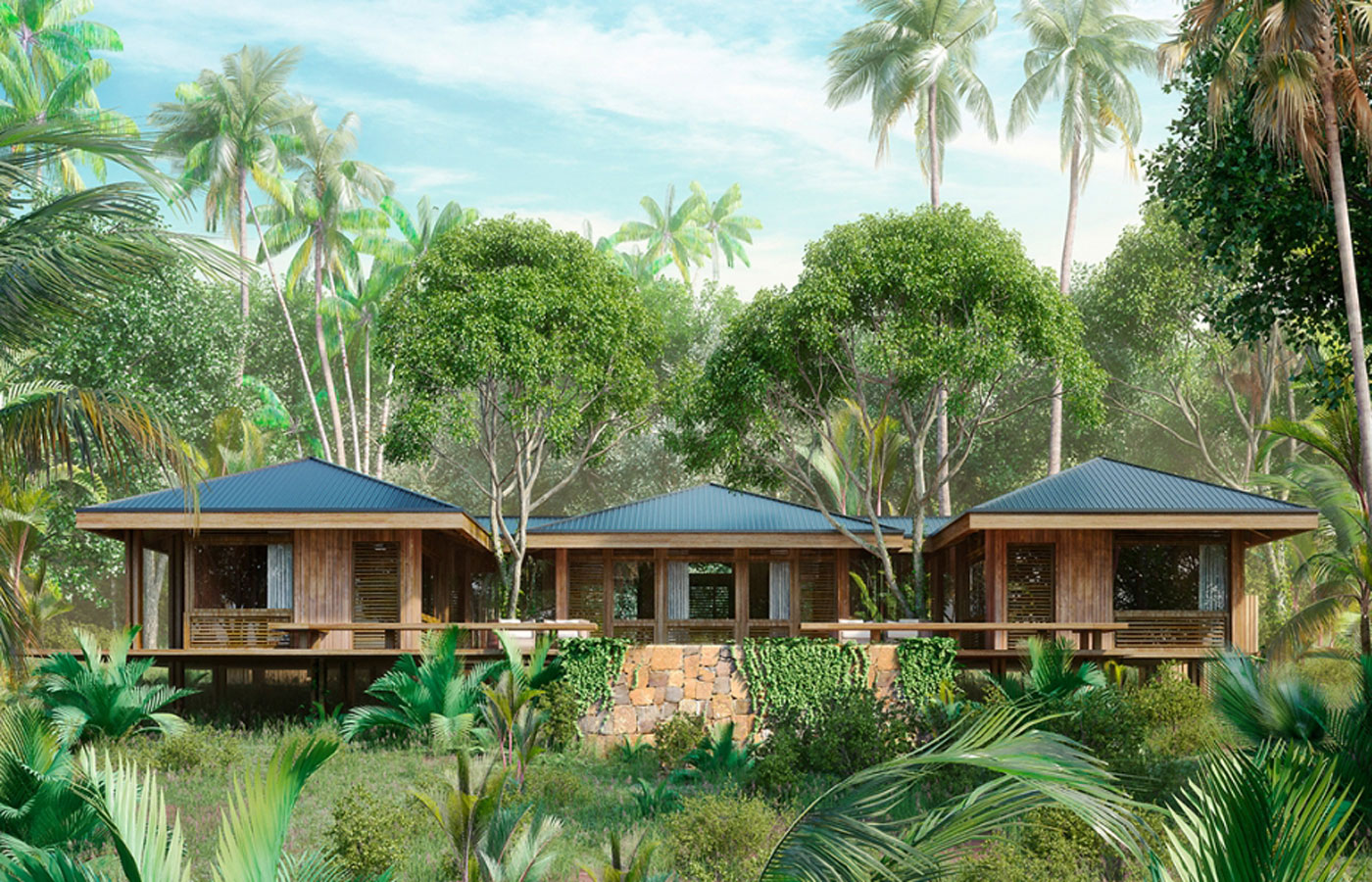 Awasi Iguazu
Opened in 2018, Awasi has used its popular and unmistakable design on a brand new luxury accommodation option close to Iguazu Falls.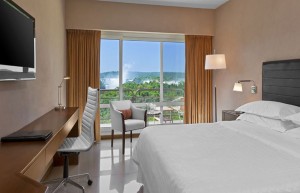 Melia Iguazu Resort and Spa
The fabulous five star Melia Iguazu Resort and Spa is the only hotel located inside Iguazu National Park on the Argentinean side of the falls and a wonderful place to stay.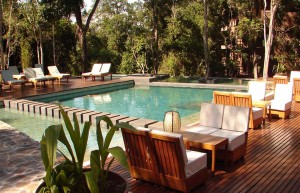 Loi Suites Iguazu
The Loi Suites Iguazu is an excellent, 5-star hotel located just 15 minutes away from the Iguazu National Park, surrounded by subtropical forest.