THE VALDES PENINSULA
Get up close and personal with breaching whales, friendly sea lions and curious penguins
Argentina is not a destination often associated with whale watching, but the Valdes Peninsula becomes a playground for these huge mammals every summer. Southern Right Whales migrate along the coast of South America, and between June and December every year the sheltered waters of the peninsular are a favourite breeding location. It is one of the few places on earth where these mighty whales can be viewed breaching from the beach. For a closer view of these gentle giants, there are options to take boat rides (including the glass bottomed type) out into the bay. Later in the year, between March and April, the peninsula is witness to another unique spectacle. As young sea lions from the resident colony take their first forays into the sea, pods of orca rush onto the shore and beach themselves in an attempt to capture the inexperienced pups. This incredible behaviour has never been recorded anywhere else on earth and attracts hundreds of photographers, biologists and naturalists each year. The Valdes Peninsula is also home to the boulder-like elephant seals, Magellanic penguins, various dolphin species, guanacos, mara, hundreds of bird species and the tall, ostrich-like rheas making it a true wildlife haven and bucket list location for wildlife fans. The activity seeking visitor will not be disappointed either. Mountain biking, scuba diving, snorkelling with sealions and sea kayaking are all available, and to finish the day, excellent seafood can be found in the restaurants of Puerto Madryn, the city closest to the peninsula.
A short drive from Peninsula there is another side to Patagonia which will interest both historians and nature lovers. The largely unknown Welsh colonies in this area of the Chubut province, are unexpected, and yet continue their traditions and lifestyle as if still in Wales. The small towns are enjoyable to walk around – and you can even indulge in a Welsh afternoon tea! Gaiman, Trelew and Rawson are popular towns, where the Welsh language is still spoken. Continue west into the arid and dry steppe region, and you will be walking among ancient giants, for this area gained international fame recently due to the worlds largest dinosaur remains being discovered nearby. Aside from these giant bones, there has been a wealth of paleontology related findings, many of which are displayed in Trelew at  one of the best museums in the country. Travel south from the Welsh settlements of Patagonia and you will find Punta Tombo – the largest penguin colony in South America. Every year thousands of Magellanic penguins come here to breed, an unforgettable event in the wildlife calendar. The best way to experience this unspoiled habitat, is as part of a tailor made holiday to Argentina.
---
Wildlife Calendar

WHERE TO STAY
Our favourite luxury hotels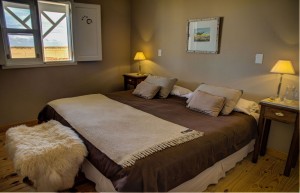 Estancia Rincon Chico

Estancia Rincon Chico is a very special place located on the Valdes Peninsula, a tiny area of land that juts into the Atlantic Ocean. A UNESCO World Heritage site, this area is home to some of the most unique and wonderful wildlife on the planet. The estancia is proud of its heritage and conservation efforts to keep this habitat pristine. For close encounters with nature, this is a magical place to stay.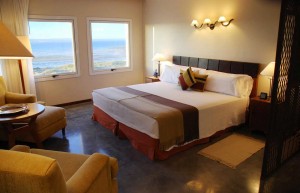 Hotel Territorio

This 5-star boutique hotel is located on a solitary road, overlooking the beautiful Bahia Nueva where in Winter and Spring, Right Whales can be seen performing their majestic breach. Constructed from local materials, iron, aluminium and wood and just a 4-minute walk from the beach, this is the best hotel in the Puerto Madryn area.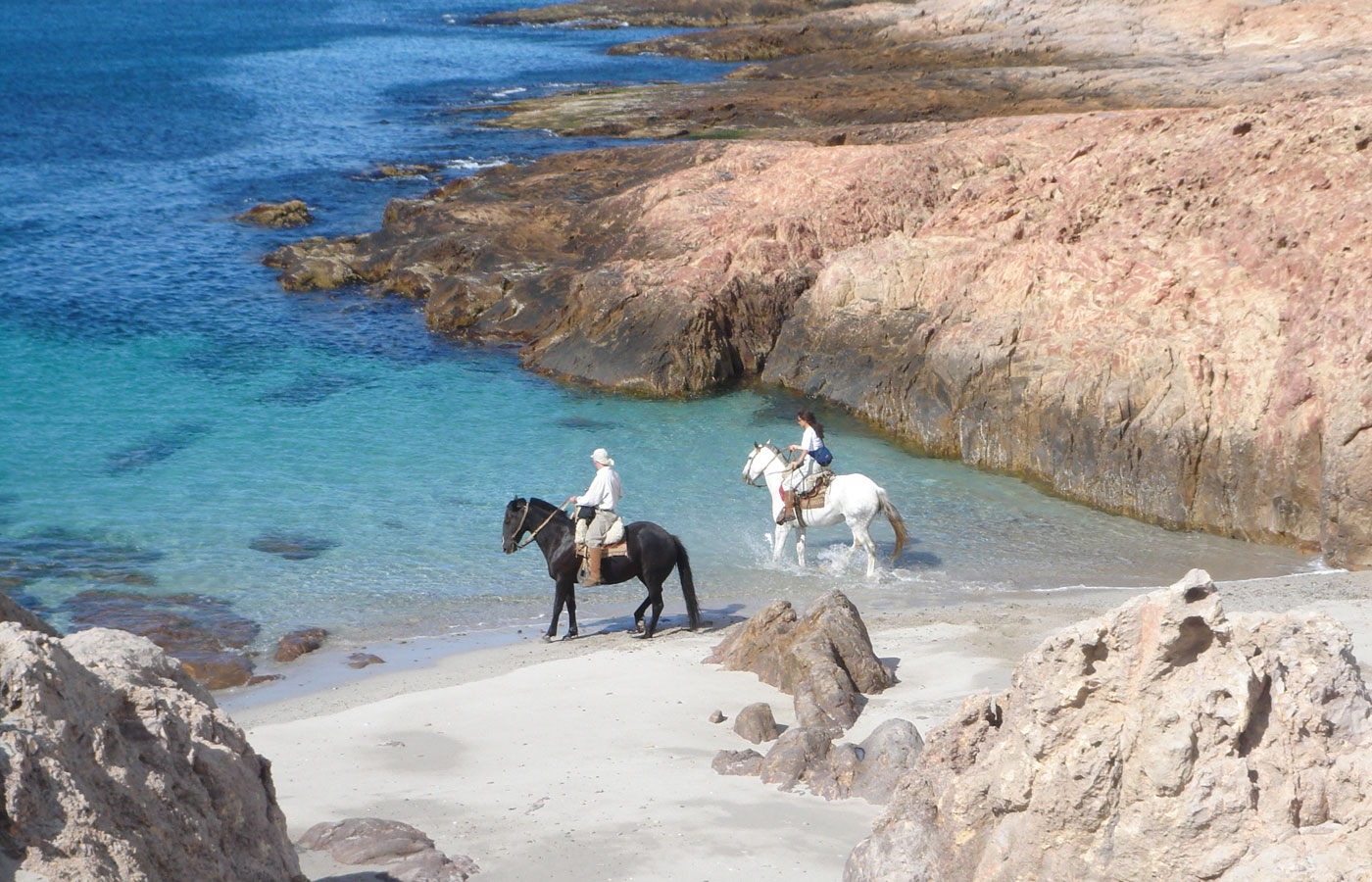 Bahia Bustamante
Bahia Bustamante is a remote wilderness steeped in history that offers outstanding wildlife encounters and a unique visitor experience. If you are expecting a luxury 5* resort, this is not the place for you, but if you are after a luxury encounter, read on…