SAO PAULO
Stylish, innovative, and boasting an incomparable urban 'cool' factor: whilst São Paulo will never win the prize for being Brazil's most photogenic tourist destination, this sprawling concrete megalopolis is a treasure trove of historical and cultural delights, offering some of Brazil's most excellent gastronomy, nightlife and art.
One of Brazil's most culturally explosive and diverse urban centres, São Paulo is a melting pot of truly global influences. Home to the largest Japanese population outside of Japan, and also the host of a similarly sizeable population of Italian descent, São Paulo's gastronomic greatest hits include world-class Italian cuisine and some of the continent's most stylish and experimental sushi restaurants alongside world-renowned establishments serving traditional Brazilian flavours in utterly original ways. For food and drink lovers, São Paulo presents a dazzling array of glamorous restaurants and boutique eateries, complete with an abundance of chic bars and clubs in which you can dance the night away after dessert.
São Paulo is a feast for all the senses and for culture lovers the city boasts an impressive spread of art museums, concerts, arthouse cinemas and experimental theatre. MASP, the iconic city museum on stilts hosts a fabulous collection of boundary-pushing contemporary work, whilst the Museu de Arte Sacra contains an exquisite collection of traditional religious artefacts. Brilliant art and originality of expression spills over from the museums to the streets in this dynamic creative hub. Neighbourhoods such as the trendy Vila Madalena and the Japanese-influenced Liberdade are an eclectic collage of some of South America's most daring, skilful and politically-charged street art. A particular highlight are the works of globally celebrated muralist Eduardo Kobra, a São Paulo native, whose technicolour portraits of Brazilian architect Oscar Niemeyer and Formula One legend Ayrton Senna adorn the faces of two of the city's towering skyscrapers.
A mind-blowing 20 million people live in the greater São Paulo area; it is a hive of human activity on par with great cities like New York and Tokyo; yet for those looking for a short break from the buzz of the city centre, São Paulo is also home to several beautiful parks where the cushion of the tropical vegetation provides an oasis of tranquillity in the heart of the metropolitan frenzy. Parque Ibirapuera is Sampa's answer to Central Park and the perfect spot to drink fresh coconut water on a park bench overlooking the spectacular fountains. Just off Avenida Paulista itself, the city's central avenue, you could spend hours hidden away reading a book in Parque Trianon, amongst palms and elegant orchids, forgetting that you were ever in a city at all. Spend an evening sampling the culinary delights of the street food vendors on Rua Augusta, go shopping in the upmarket Jardins district, cycle under the shade of palm trees in Parque Ibirapuera, wander round avant-garde art museums or sip a classy cocktail in Vila Madalena. Take some time to get to know São Paulo – this boundless concrete jungle might just surprise you.
WHERE TO STAY
Our favourite luxury hotels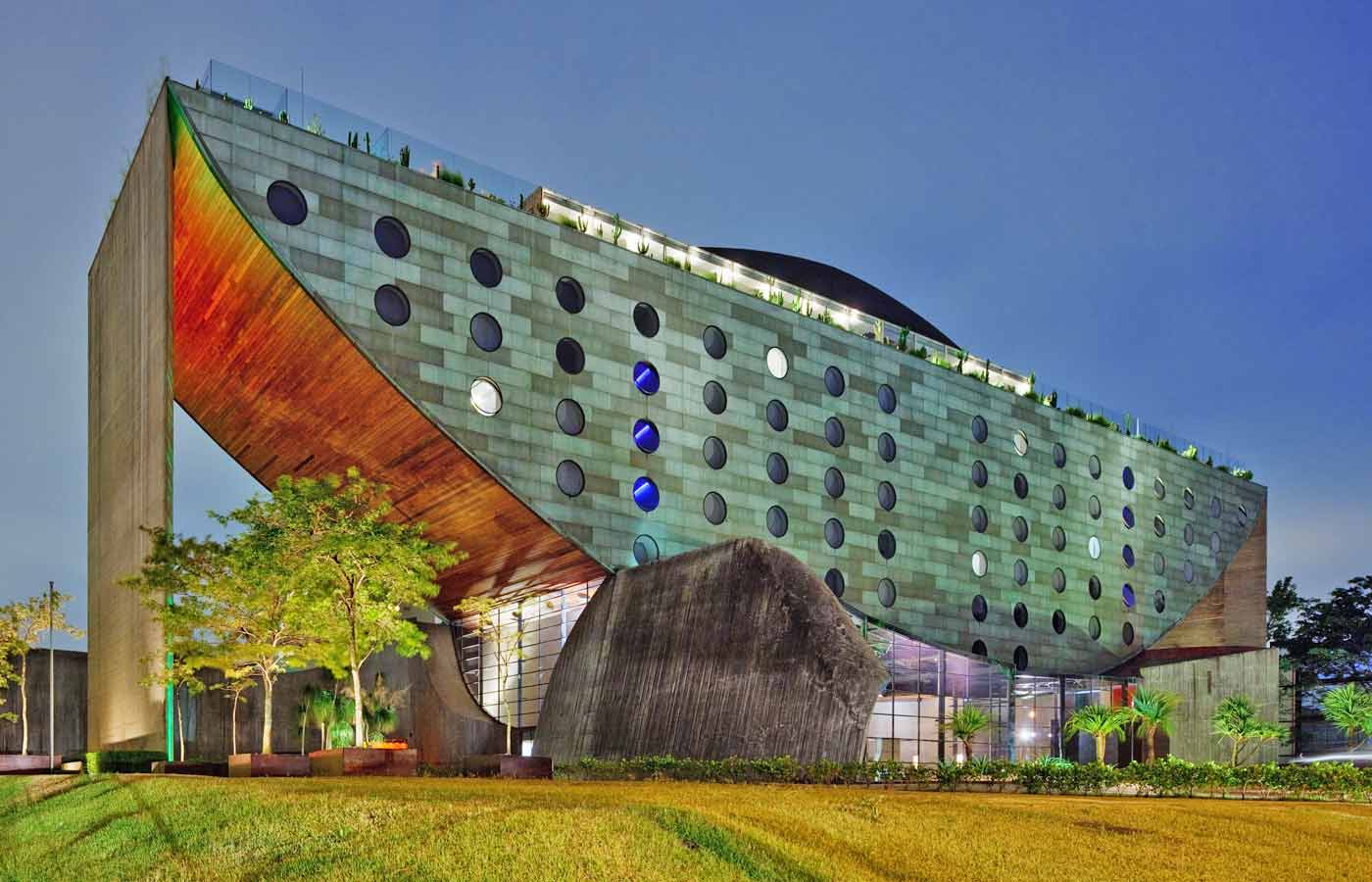 Hotel Unique 
Hotel Unique lives up to its name as one of the most iconic and desirable hotels in Sao Paulo.  Located on a spacious spot in the green Jardins district you are a short walk from Ibirapuera park and the Museum of Modern Art.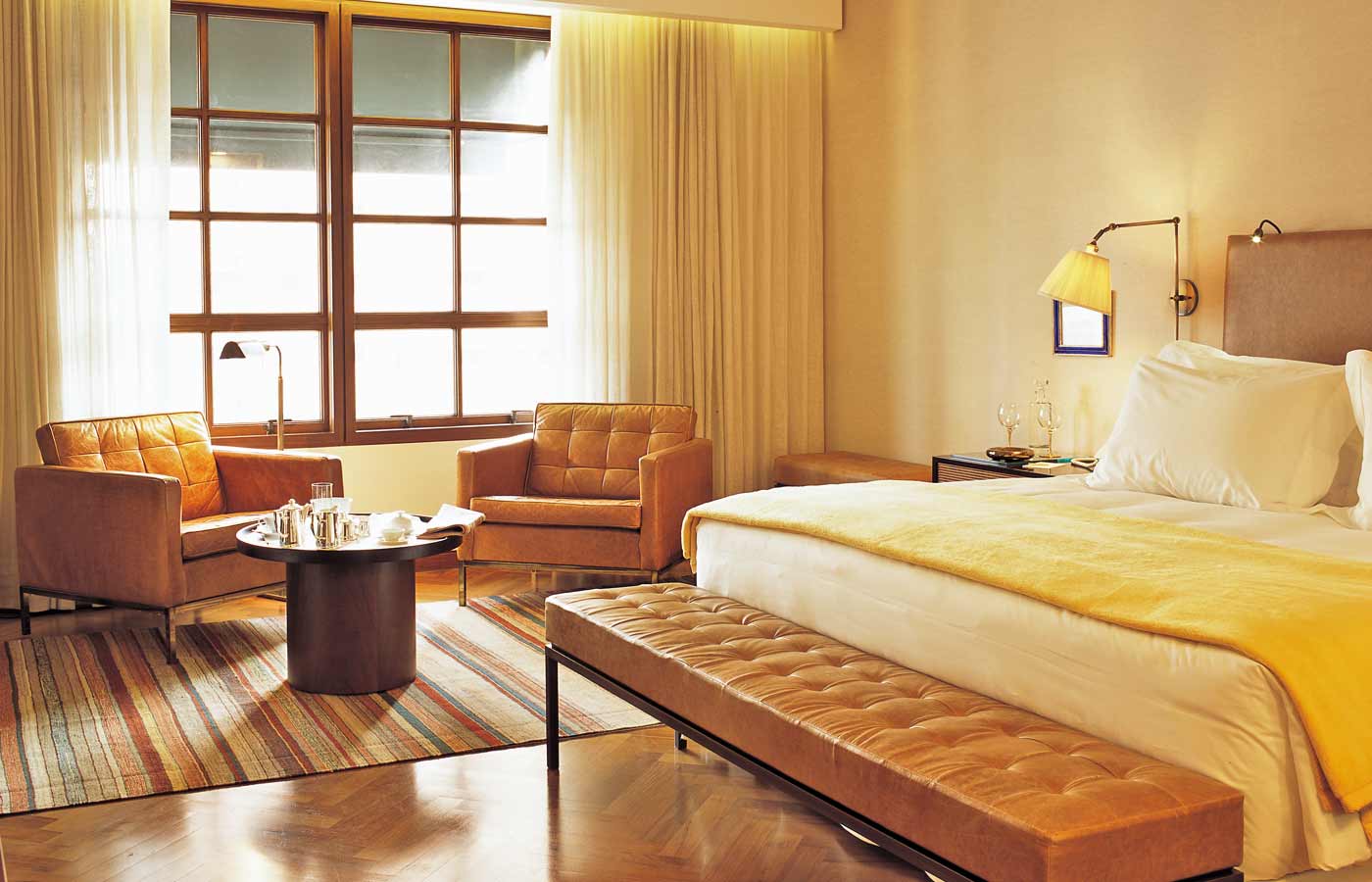 Hotel Fasano Sao Paulo
The Hotel Fasano Sao Paulo boasts prime position at the heart of São Paulo's exclusive Jardins neighbourhood.  This neo Art-Deco masterpiece by Rogerio Fasano has been the city's most luxurious and sought after hotel since its opening and lives up to its reputation as one of the most exclusive destinations in the city.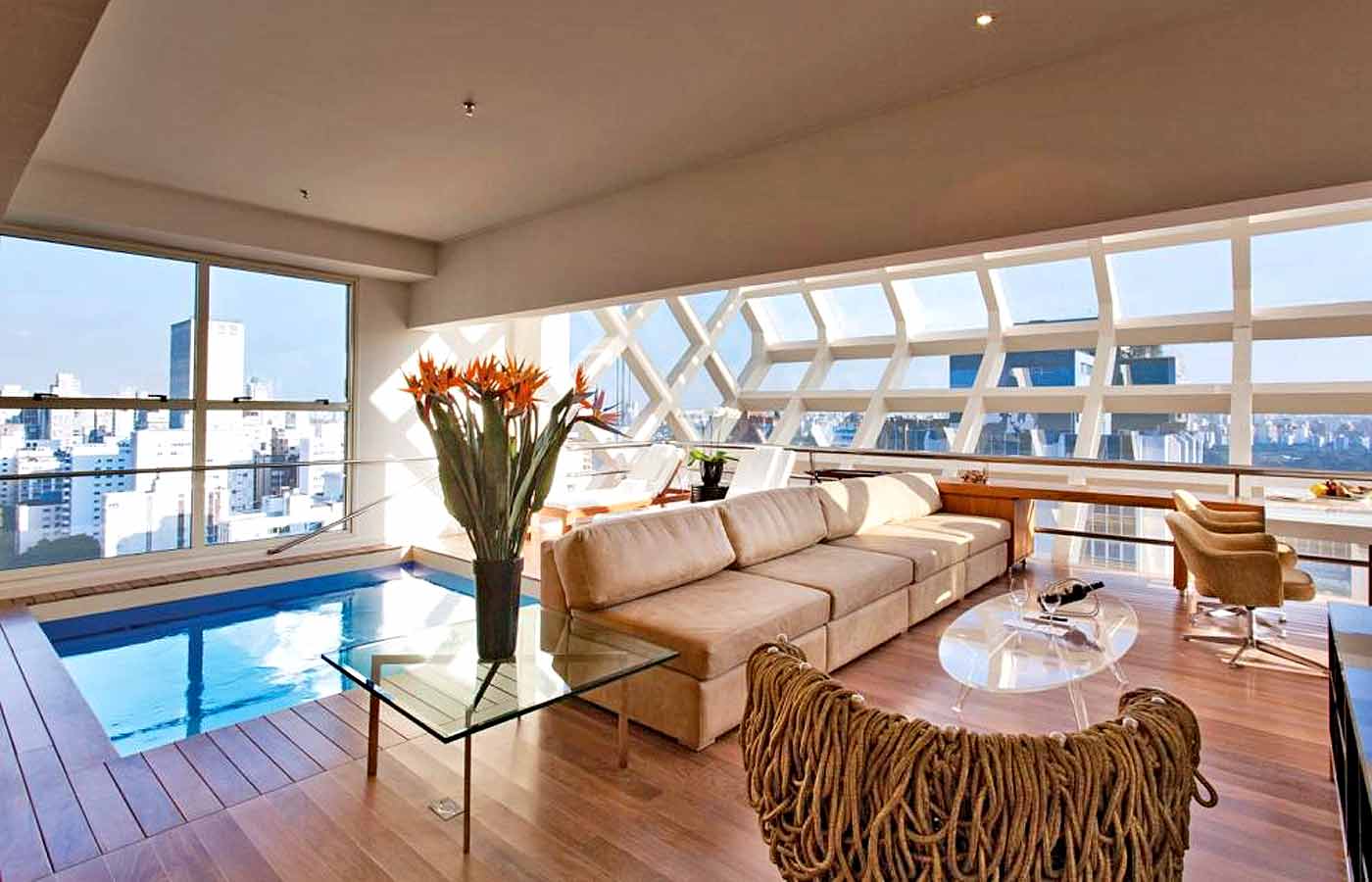 Hotel Emiliano Sao Paulo 
Located in the desirable Jardins neighbourhood of the city, the Hotel Emiliano Sao Paulo is ideally situated on the Rua Oscar Freire, the Rodeo drive of São Paulo. The hotel is within walking distance of designer shops and world-renowned restaurants, including the double-Michelin starred D.O.M.  This chic and luxurious hotel is designed around classic minimalist Brazilian style.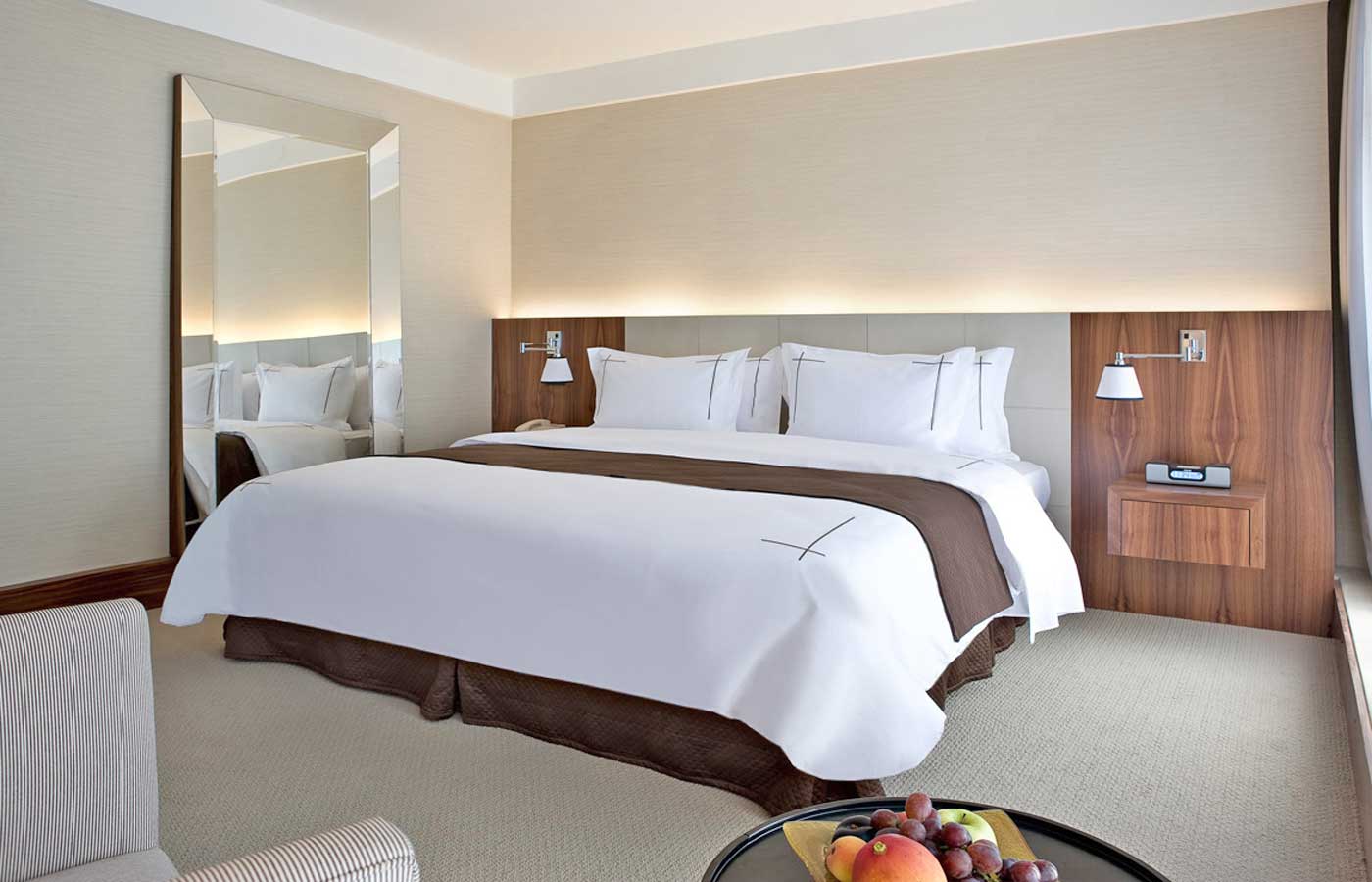 Tivoli Hotel

This contemporary tower hotel is located on a leafy back street in the safest district in the city. Ideally located close to the bustling business centre and Museu de Art de São Paulo and within walking distance of the exclusive Jardins district with it's designer shops and some of the best restaurants in South America.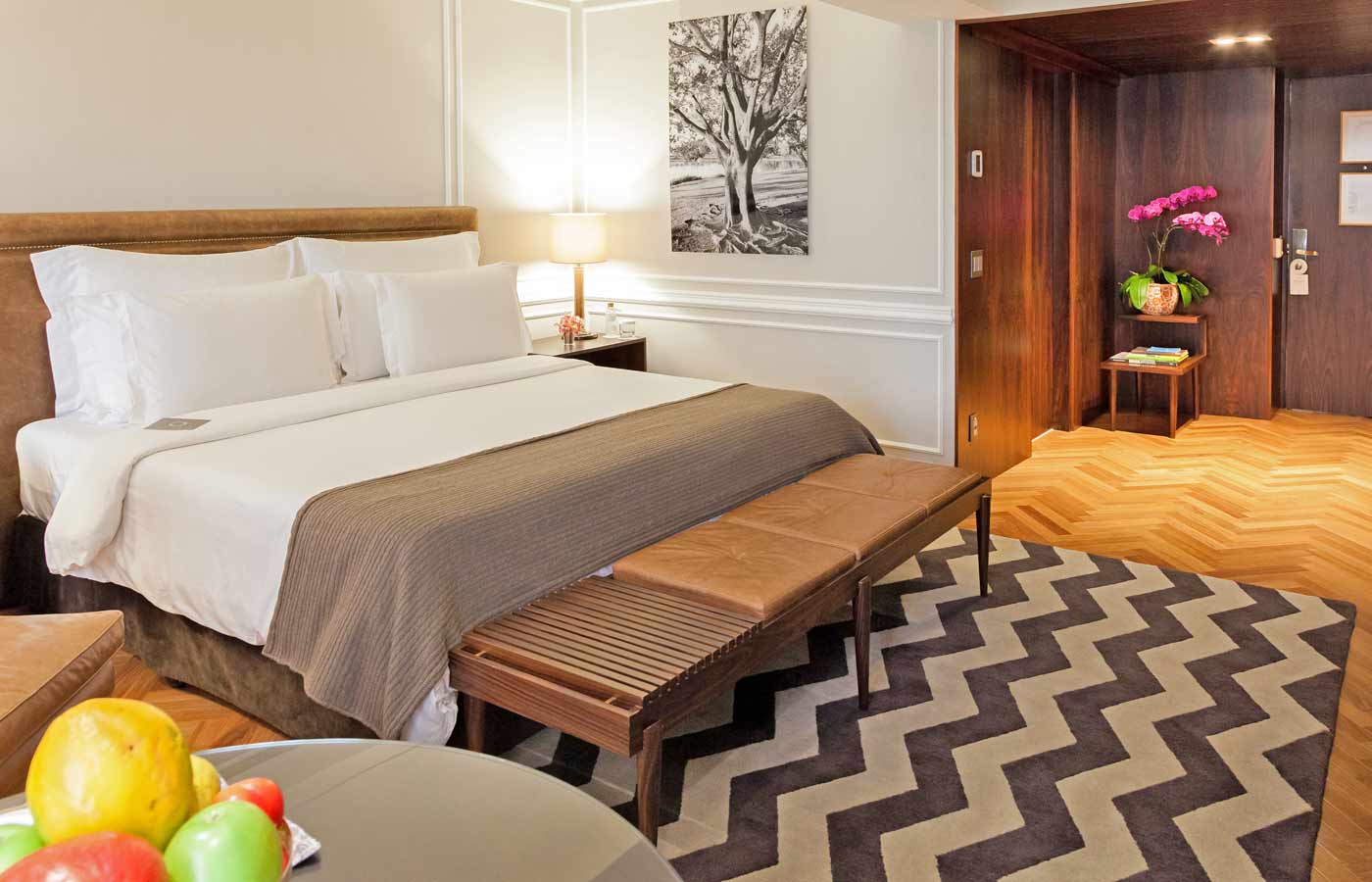 L'Hotel Porto Bay 
This European style boutique hotel is ideally located in Alameda Campinas, a tranquil and tree lined street. The fast paced and cosmopolitan Consolação and exclusive Jardins district, with luxury shopping and restaurants, are only a short journey away.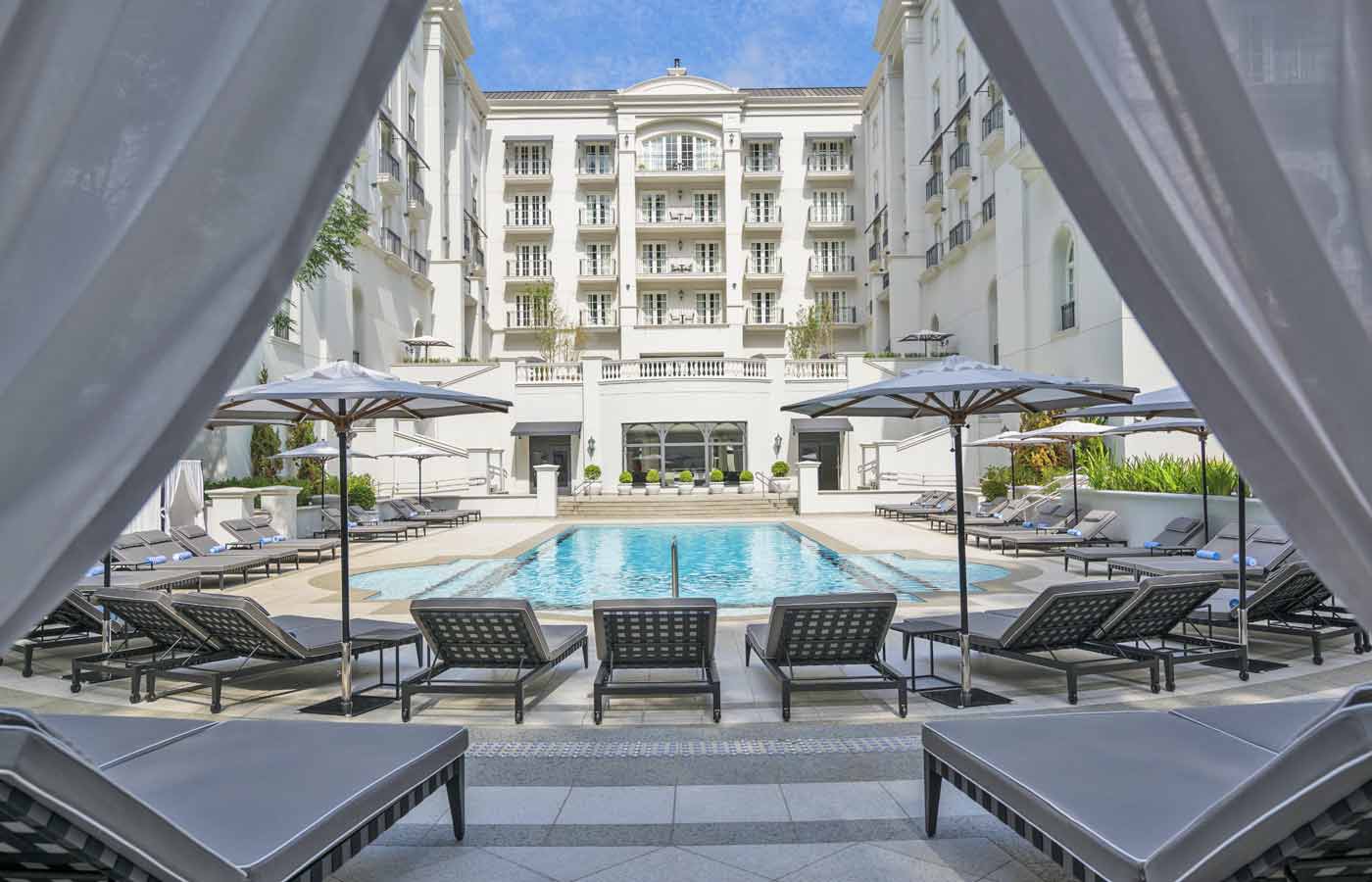 Palacio Tangara

Nestled in the Burle Marx Park, a 27 acre stretch of Atlantic rainforest on the outskirts of São Paulo, the Palacio Tangara is a renovated mansion opened in 2017 and can justly claim to be the most luxurious hotel in São Paulo.  Ideally located in a green haven surrounded by countless tropical birds and within easy reach of the business, leisure and culture district, this is the perfect place to experience all that São Paulo has to offer.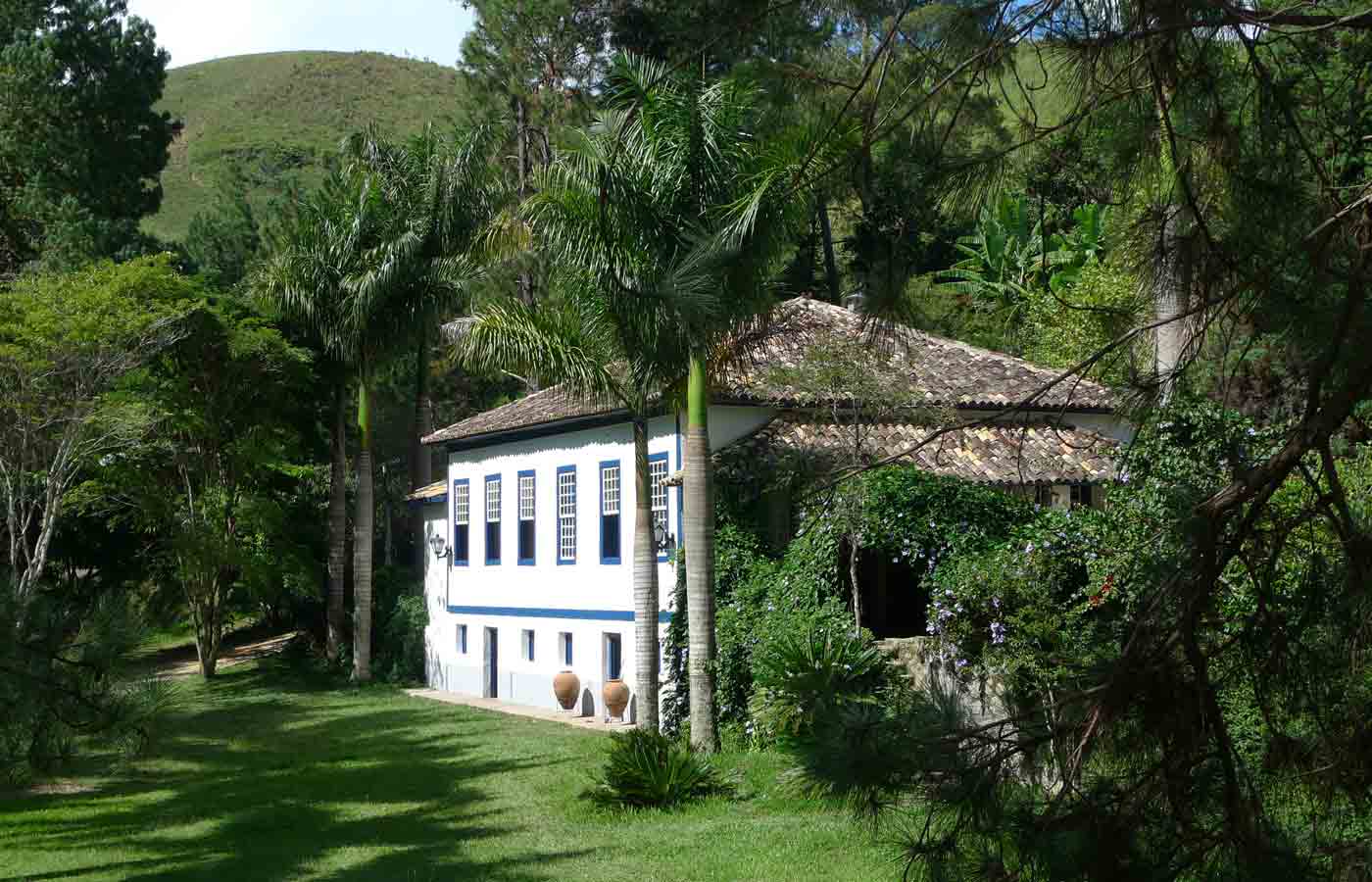 Fazenda Catuçaba
The Fazenda Catuçaba is a perfect rural hideaway, nestled amongst the hills between São Paulo and Rio de Janeiro. It's situated within 30 minutes from the historical town of São Luiz do Paraitinga, it makes the perfect 'getaway from it all' property and fits in perfectly on a holiday in Brazil between it's two biggest cities and in combination with the beaches of the Costa Verde.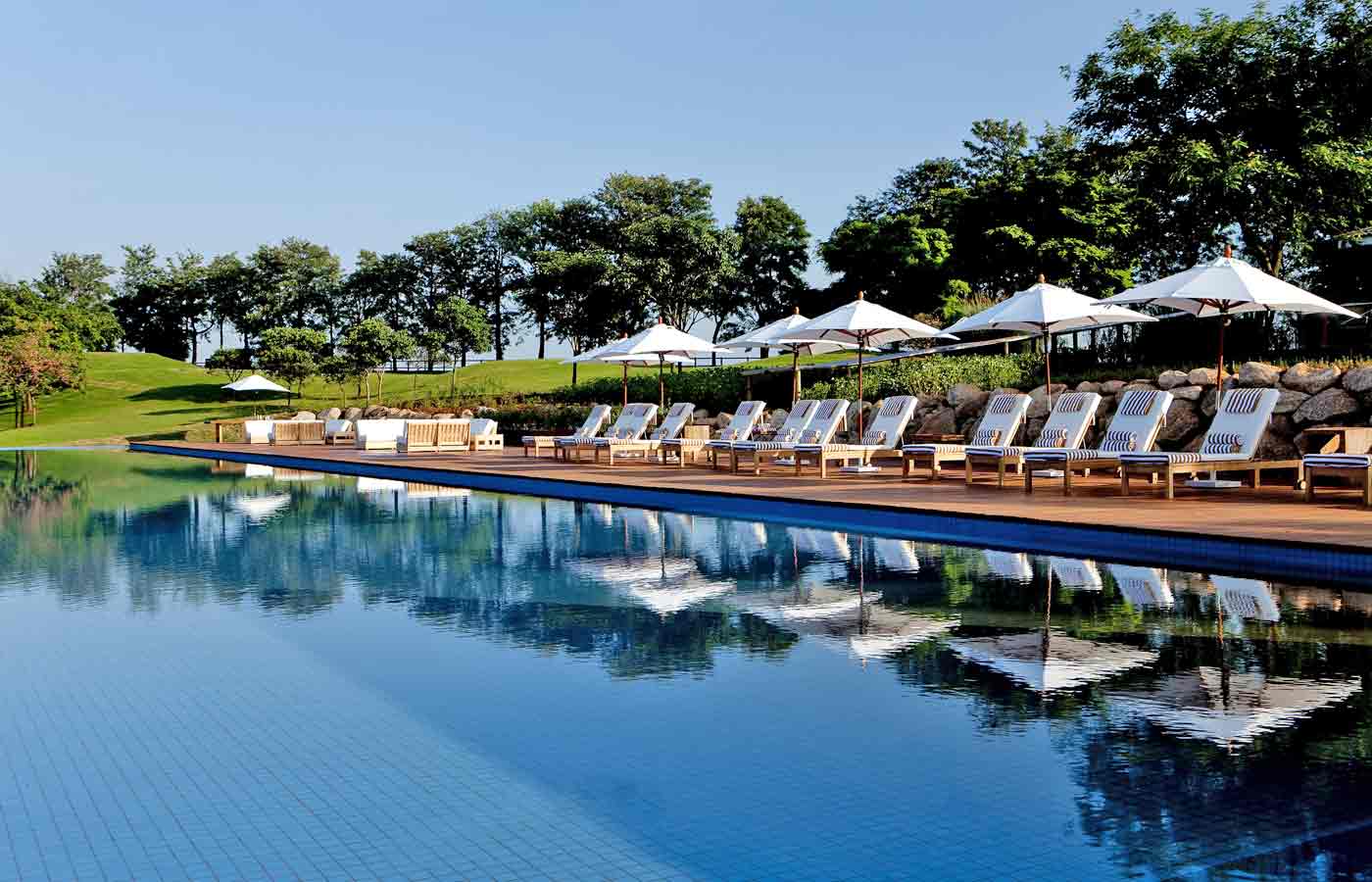 Hotel Fasano Boa Vista
The Hotel Fasano Boa Vista is located on the outskirts of the town of Porto Feliz in São Paulo state, 100 km from São Paulo city.. Designed by the renowned Brazilian architect, Isay Weinfeld, the hotel integrates the simplicity and nature surroundings of the country way of life to the refinement, excellence in service and sophistication of the brand.