CARTAGENA
A vibrant hub of cultural diversity, Cartagena has a captivating history dating back to 4000BC.
European, Indian and Caribbean influences fuse together to form a city like no other and it has justly been a designated UNESCO World Heritage site for many years. Visitors are spoilt for choice – tropical beaches, pretty colonial architecture, an impressive fort and lively bars are just a few highlights from this up-and-coming destination. This city is host to some of the most outstanding luxury boutique hotels in Latin America – and any holiday to Colombia would be incomplete without staying a night or two. Those interested in history will not be disappointed as the city's rich past can be traced back through the various museum collections, including the interesting Joyeria Caribe Museum which focuses on the mining industry. The old walled city is a joy to walk around and the beautiful warm climate perfect for outside dining or romantic horse-drawn carriage rides through the city. Here visitors can admire the multi-coloured buildings which are painted in a classically Colombian style, not to mention extremely photogenic. The streets are lively and yet feel traditional, with plenty of colonial architecture and local women selling baskets of fruit. For a mix of city and beach, Cartagena can also offer some fabulous destinations just a short distance away, due to its convenient location on the Caribbean coastline. The city beaches are pleasant enough, but the true beauty lies further out to sea, where there is a collection of islands which truly represent paradise. The Rosario Islands sit surrounded by turquoise ocean, coral reef and palm-lined white sands and a day trip by boat will give you a taster of this idyllic island escape.
WHERE TO STAY
Our favourite luxury hotels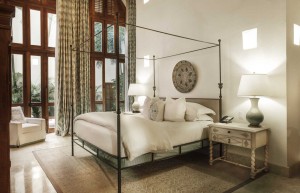 Casa San Agustin
A luxurious small hotel lovingly restored and reimagined for a new generation of travellers, exquisite Casa San Agustín echoes Cartagena's fresh contemporary style and colourful Caribbean sensibility. Refined yet relaxed, its trio of colonial era white-washed buildings exudes the warmth of a magnificently appointed private residence.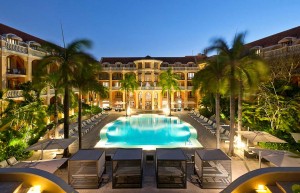 Sofitel Legend Santa Clara Cartagena
Vintage meets contemporary, the Sofitel Santa Clara Hotel is a luxurious combination of age-old tradition, local hospitality and French luxury in a 17th-century convent.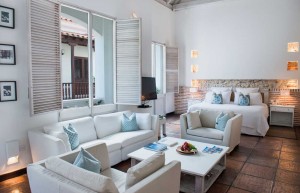 Casablanca B&B
Casablanca B&B is located within an extraordinary republican house which dates back to the 19th century and located in the old quarters of beautiful Cartagena. The white wash house was recently restored to an extremely high standard to provide guests with an unparalleled experience of modern luxury.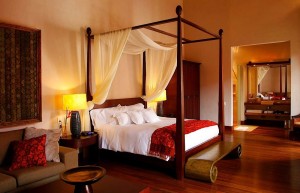 Anandá Hotel Boutique
The Anandá is a beautiful hotel located in the heart of Cartagena's Centro Historico, close to the city walls. The name Ananda reflects the Sanskrit word meaning "state of bliss" which is very appropriate as this is an extremely relaxing place to stay.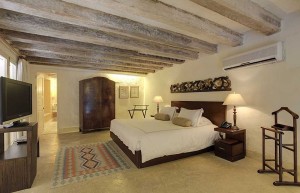 Casa Pestagua

Known as "the most beautiful house in Cartagena", Casa Pestagua once belonged to the 18th Century Count of Pestagua, a rich and powerful aristocrat. His name lives on in this beautiful colonial mansion which is now a luxury hotel.