THE COFFEE ZONE
The 'Zona Cafetera' offers beautiful landscapes, fabulous nature and fascinating coffee plantations.
Famous for its coffee, a luxury holiday to Colombia would be incomplete without a trip to experience the quaint 'fincas' (traditional coffee farms) nestled in the verdant valleys and rolling hills. Visitors can observe the 200 year old coffee production method, or get hands on and take part in the process themselves on a full day experience. Walk out into the coffee plantations, pick the coffee and follow its journey from crop to cup. There are 100 year old haciendas which have been transformed into some of the most charming hotels, offering an experience like no other. Even if you are not a coffee drinker, this area has an endless list of alternative activities, making it perfect for a family holiday. Hiking trails and horseback trekking to view the outstanding natural beauty and spectacular landscapes of this region are fantastic, and also a great way to see hummingbirds, butterflies and other wildlife. Colombia is home to almost 2,000 species of bird – the most of any country in the world – and the coffee zone is an excellent place to observe some of these colourful feathered inhabitants. One place not to be missed, is the magnificent Cocora Valley. This verdant region is home to a landscape unlike any other; rolling hills are covered in bright green foliage and dotted here and there are the tallest palms in the world, the wax palm. These towering plants can reach an astonishing height of almost 200ft, and are now a protected species. Aside from the beauty of places like this, the small and vibrant towns that are dotted throughout the 'coffee triangle' offer a different kind of visual delight to any tourist, photographer or artist. Quaint painted houses and wooden buildings in pastel colours are simply stunning, and often surrounded by a selection of laid back cafes, local restaurants and quirky shops.
WHERE TO STAY
Our favourite luxury hotels
Hacienda Bambusa
This traditional hacienda, boast a stunning location in a sweeping valley, is an unspoilt paradise. Hidden away in the southern coffee region, Hacienda Bambusa is accessible only via narrow winding roads, bordered by verdant hillsides and fields of pineapple, manioc and bamboo.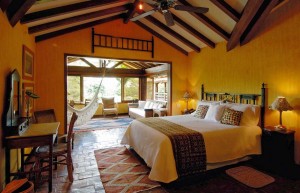 Sazagua
Colonial charm and contemporary styling come together in this colourful hacienda situated in the heart of Colombia's coffee region. Ideally located, it is also close to Pereira, allowing guests to easily spend a day exploring the shops.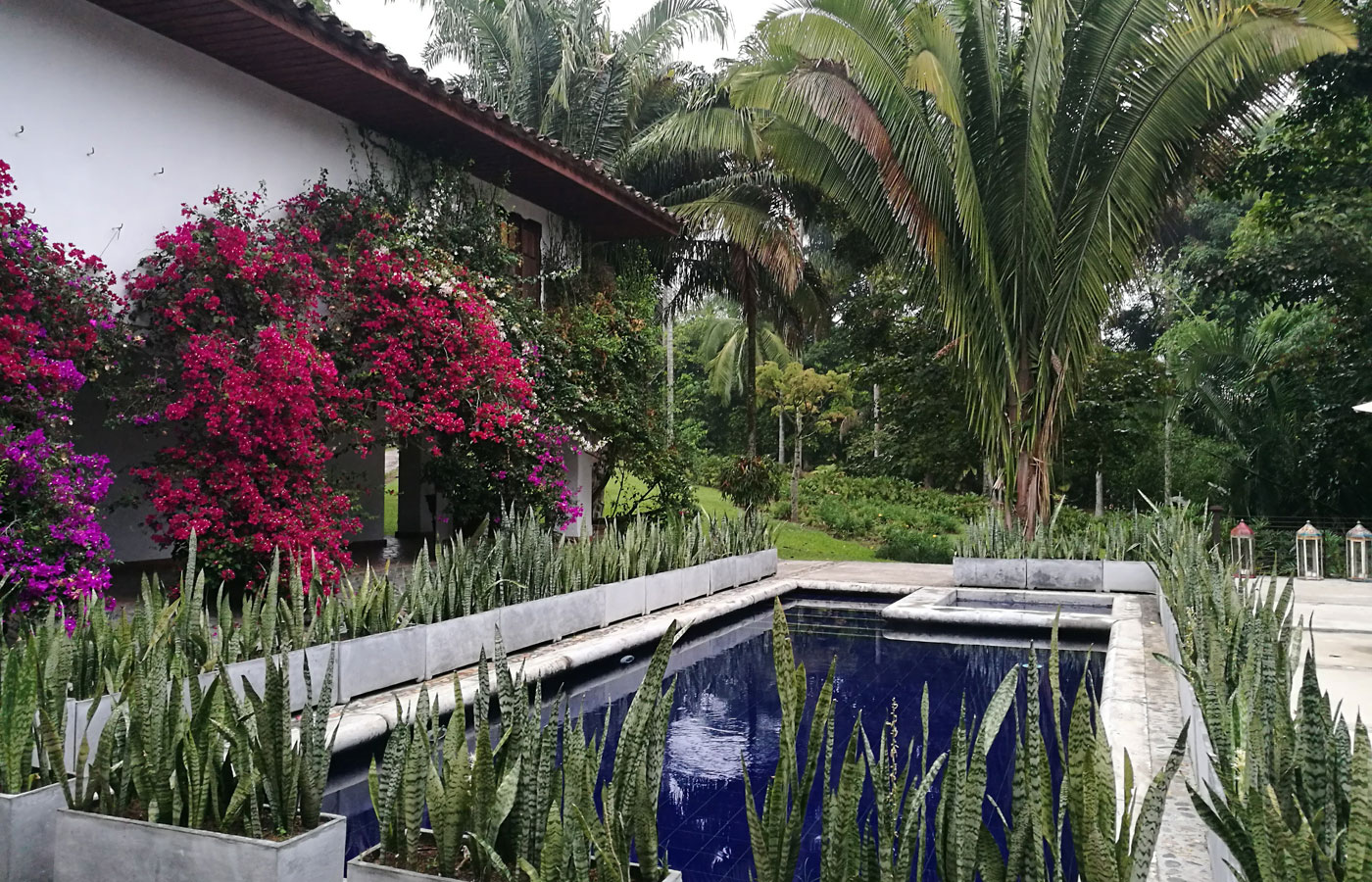 Hacienda San Jose

Beautifully restored and in an excellent location, this hacienda is a wonderful place from which to explore the coffee region of Colombia.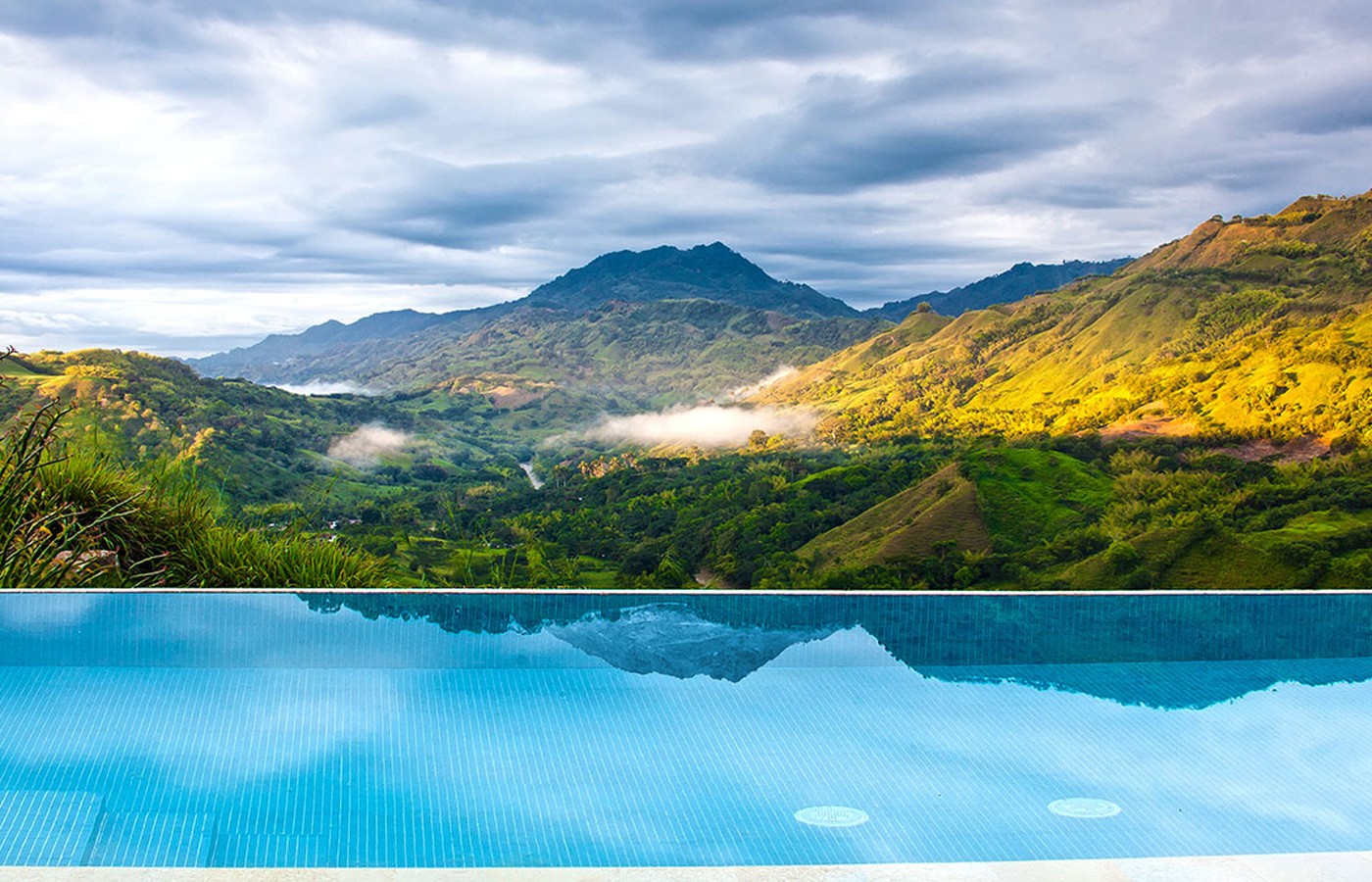 Hacienda Buenavista
A luxury boutique adults only hotel in Quindío, Colombia. Situated high above the river and with breathtaking views of the surrounding mountains, Hacienda Buenavista offers tranquility and comfort for all guests.