GUANACASTE AND THE NICOYA PENINSULA

Surfers and sun seekers alike flock to Costa Rica's west coast for the tropical beaches and sporting opportunities it can offer.
Guanacaste and the Nicoya Peninsula form part of Costa Rica's Pacific coast. Big waves and deserted coastlines with a backdrop of lush rainforest, plus laidback beach bars and luxurious boutique hotels are a very attractive combination. Enjoy a fresh seafood dish whilst watching the dazzling sunsets here, and you may just think you've slipped into paradise. The Nicoya Peninsula is home to numerous luxury hotels and empty beaches around Santa Teresa which make it a popular spot for yoga retreats. Guanacaste is Costa Rica's perennial top surf and party destination and very popular with tourists. There's no shortage of boutique hotels, trendy bars and restaurants serving the very best seafood dishes. This coastal region is home to nesting turtles and spectacular marine life, plus many species of colourful birds and insects. For keen scuba divers, the remote Cocos Island National Park is just a short flight away which offers exceptional world class diving. This isolated island is a dedicated nature reserve and the only residents are park rangers. The waters surrounding it are home to some of the biggest, and most impressive, deep water species including whale shark, hammerhead shark, manta ray, yellowfin tuna, humpback whale and various species of turtle and dolphin. If you are looking for a luxury honeymoon retreat in Latin America, this could be the idyllic location you've been dreaming of.
WHERE TO STAY
Our favourite luxury hotels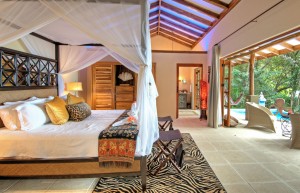 Casa Chameleon
Hotel Casa Chameleon is the perfect romantic getaway for couples who want to celebrate their love. A luxurious adults-only honeymoon hotel surrounded by exuberant tropical beauty, it enjoys spectacular views over the unspoiled beaches of Mal Pais and Santa Teresa.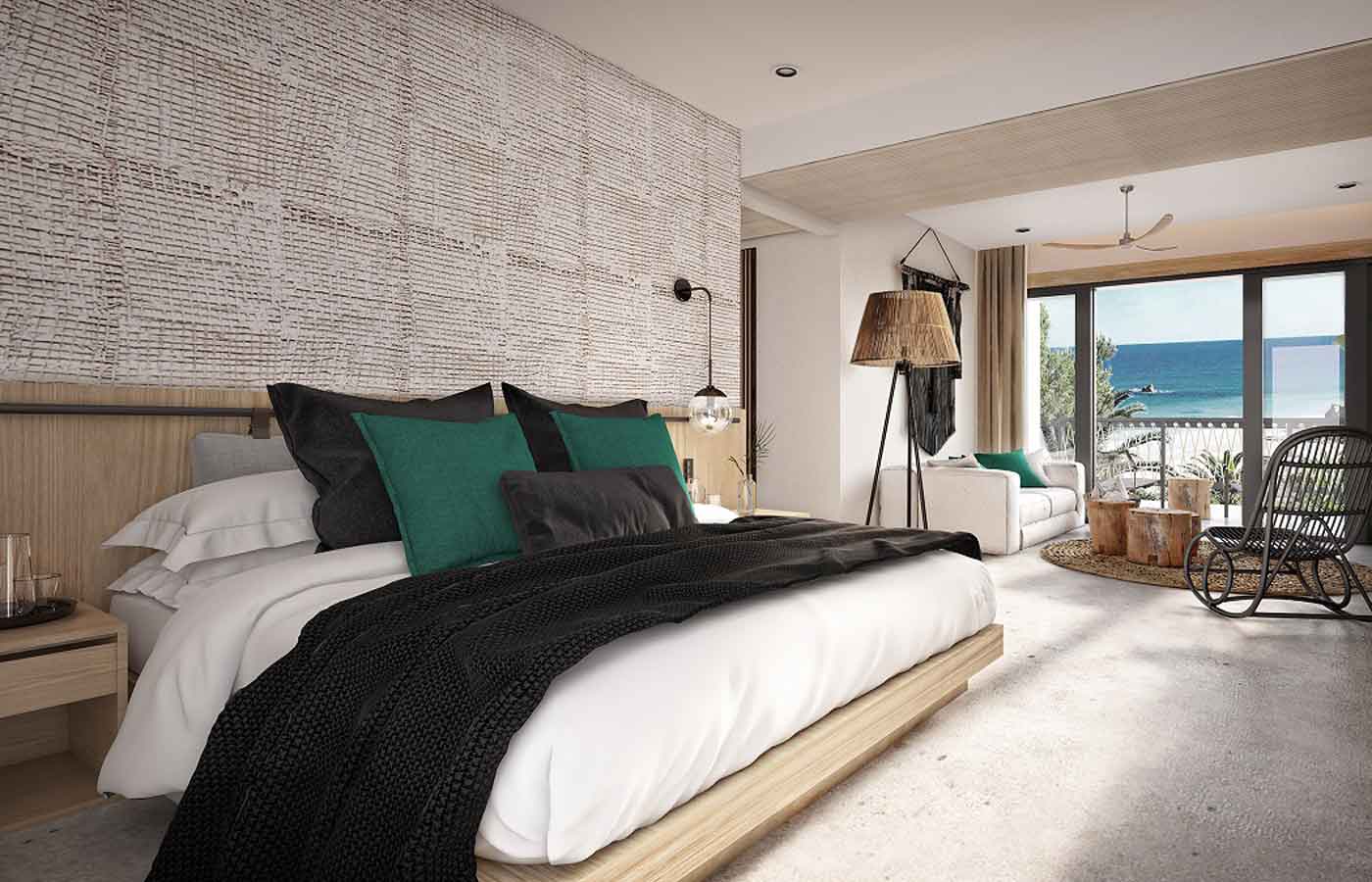 Nantipa
The unique concept of Nantipa boutique hotel is what keeps guests coming back to this contemporary yet charming property located on Costa Rica's beautiful Nicoya Peninsula.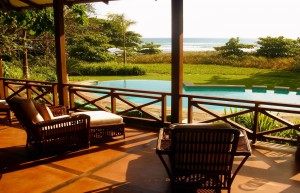 Latitude 10
Latitude 10 is a boutique hotel located on the Nicoya Peninsula, a stunning region on the Pacific coast. It is known worldwide for being one of the best surfing spots in Costa Rica with a variety of world-class breaks offering ideal surf conditions throughout the year.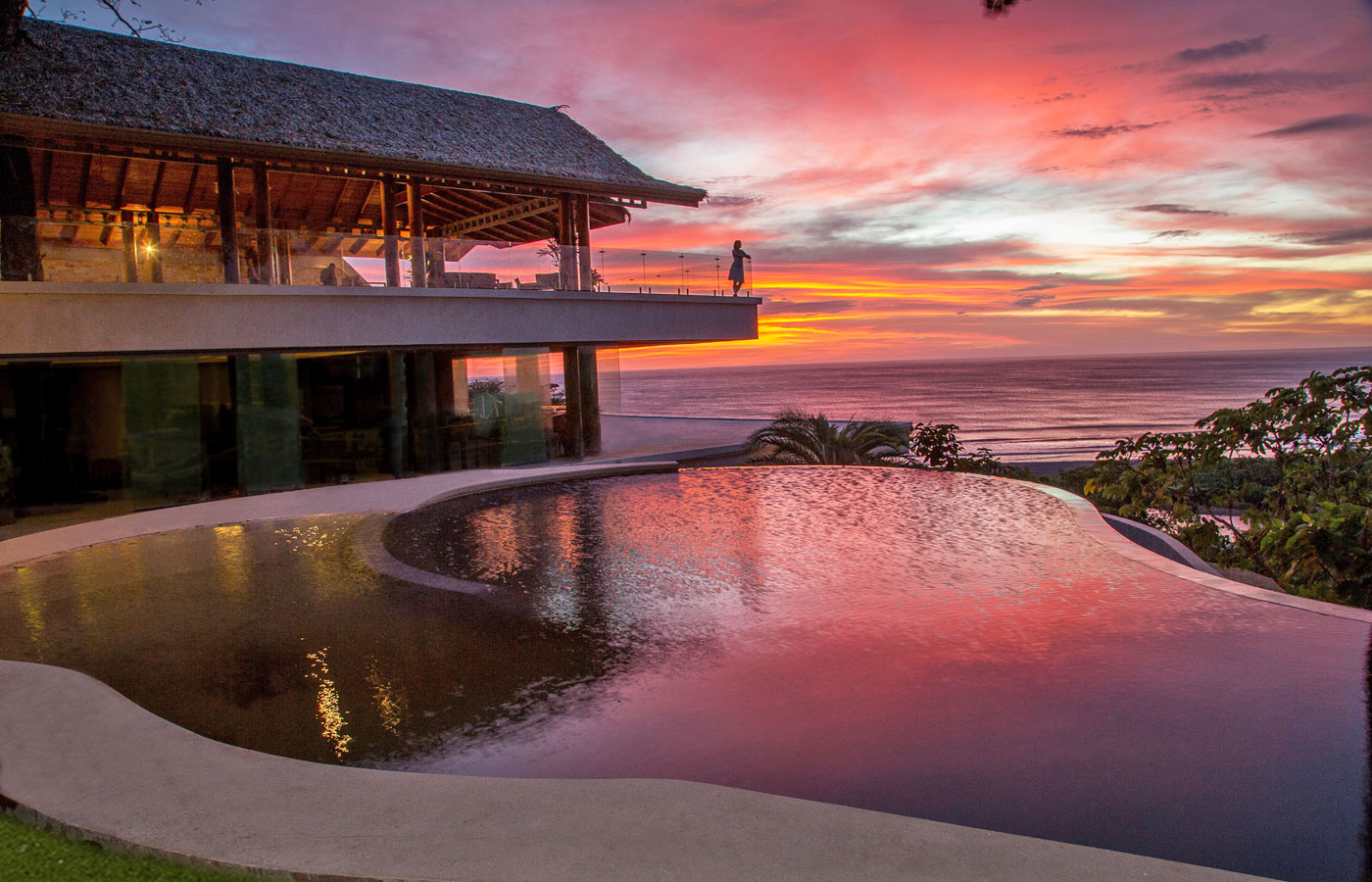 Lagarta Lodge
An idyllic escape situated between beach and jungle, where you can enjoy the peace of nature and first-class facilities. This elegant boutique hotel is situated beside two rivers, close to expansive sandy beaches, and lush forest along the North Pacific coast of Costa Rica.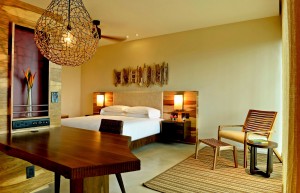 Andaz Papagayo Hyatt
Nestled in a beautiful location where the Gulf of Papagayo meets the sapphire blue waters of Culebra Bay, Andaz Peninsula Papagayo Resort captures the native spirit of Costa Rica with its distinctive "Pura Vida" (pure life) philosophy.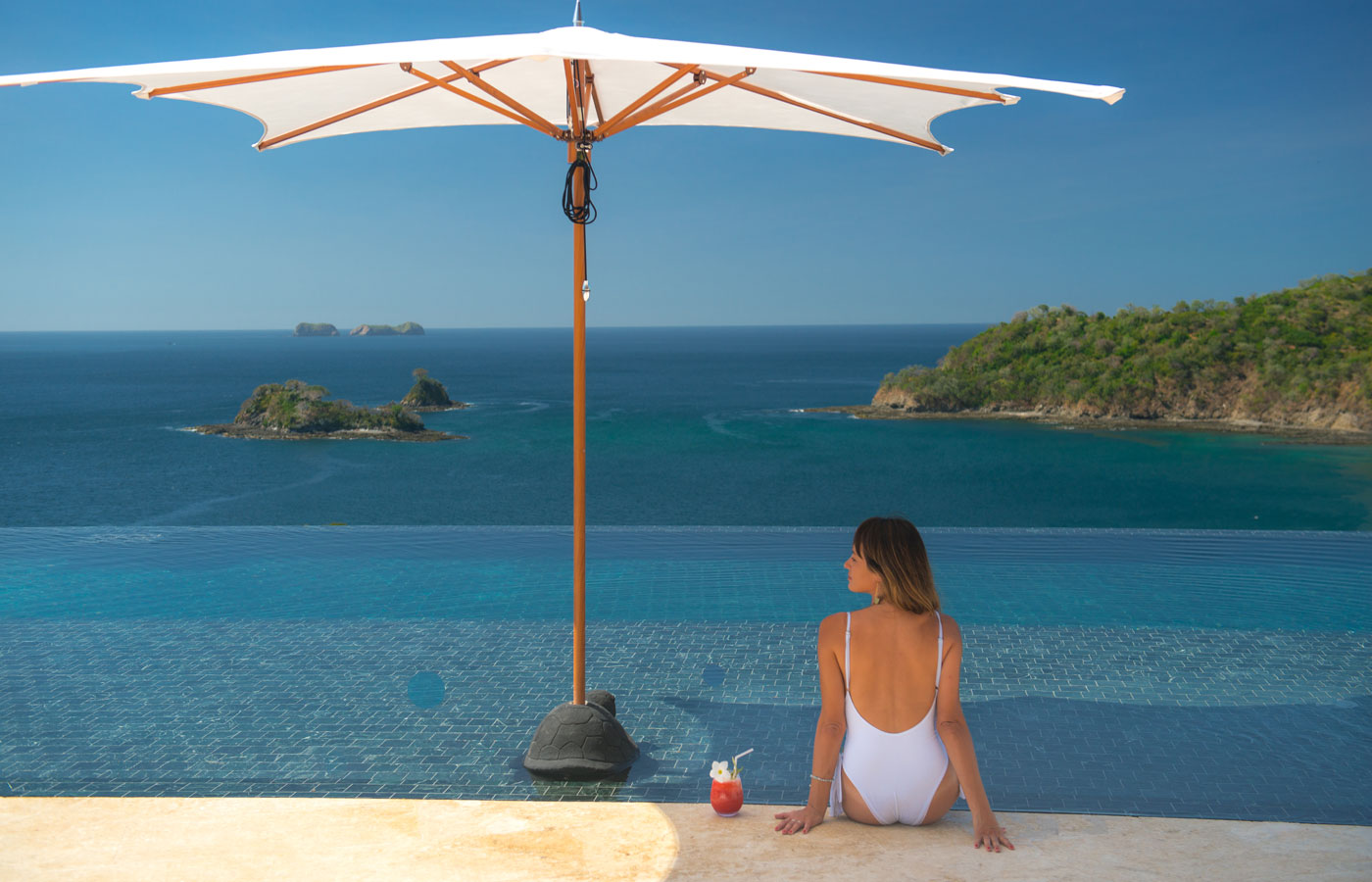 Casa Chameleon Las Catalinas

Las Catalinas is an adult only retreat where guests can experience the best of Costa Rican adventure whilst also taking time to relax in beautifully appointed private villas. The property features unrivalled panoramic views, minimalist contemporary design and a terrific bar from which to watch the sunset.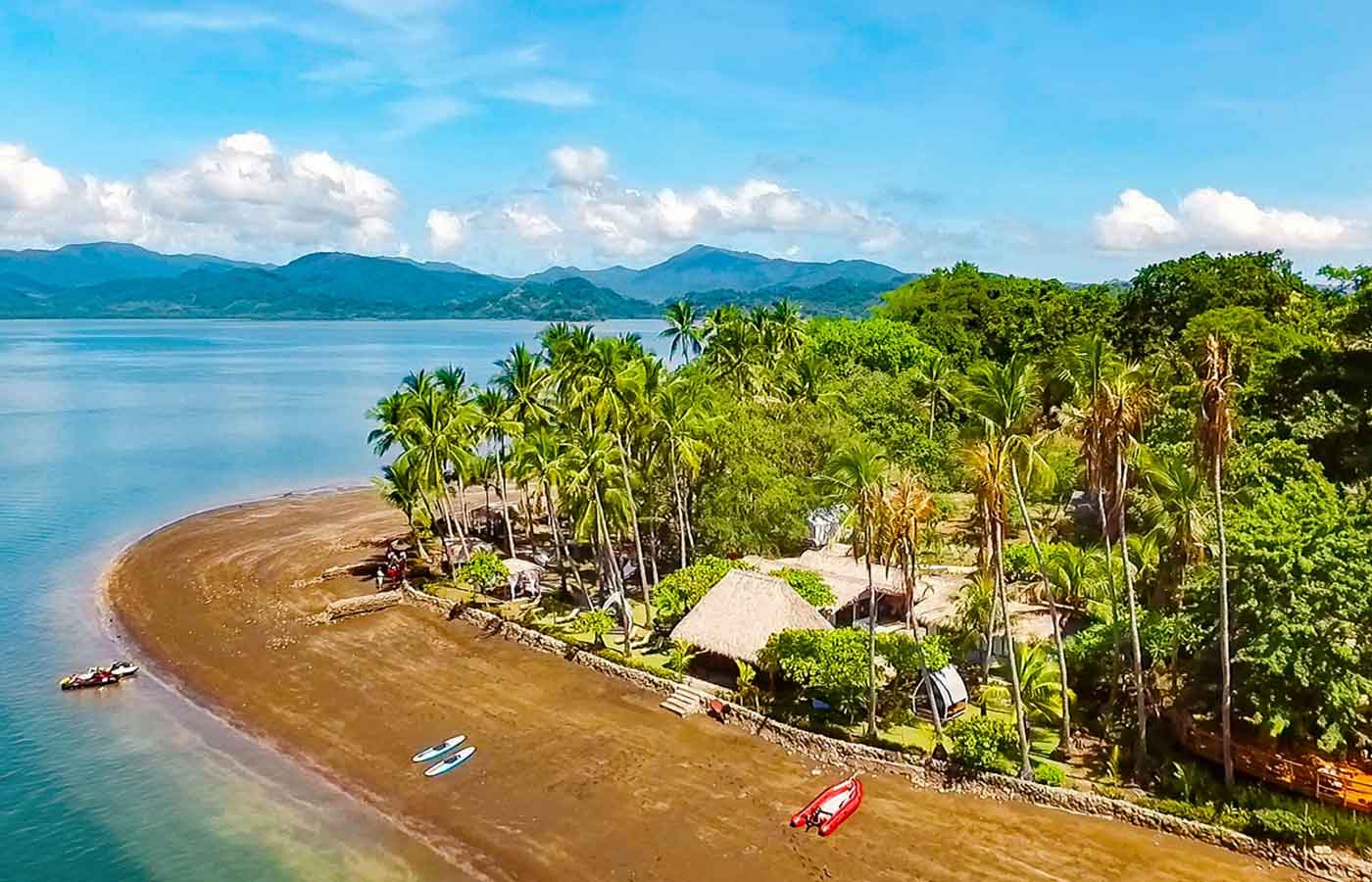 Isla Chiquita

For a holiday unlike any other, choose to stay at Isla Chiquita – a luxury glamping resort on its very own private island off the coast of Costa Rica which combines the excitement of the great outdoors with all the comforts of a top hotel.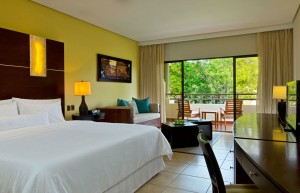 Westin Resort Golf and Spa Playa Conchal
Located on the magnificent North-Pacific Riviera, The Westin Golf Resort and Spa is a spectacular all-inclusive resort located within 2,400 acres and offers everything guests need for a relaxing holiday to Costa Rica.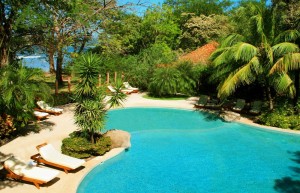 Capitan Suizo
The Capitan Suizo Hotel is named after the small island, El Capitán which lies in front of the hotel and after the owners, who are Swiss. Over three years, this hotel was lovingly constructed using environmentally friendly techniques by the family to be in sync with the natural surroundings.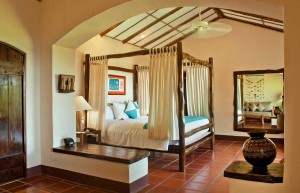 Punta Islita

Hotel Punta Islita is a luxury beach resort in Guanacaste offering guests a unique and relaxing experience. The sister hotel to El Silencio Lodge, Punta Islita maintains the same excellent service, this time in a beach location.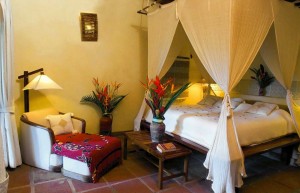 Flor Blanca

Flor Blanca is a luxury beachfront hotel on the stunning Nicoya Peninsula. Set amongst the rainforest and metres from the beach, this is the perfect place to experience the beauty of the north Pacific.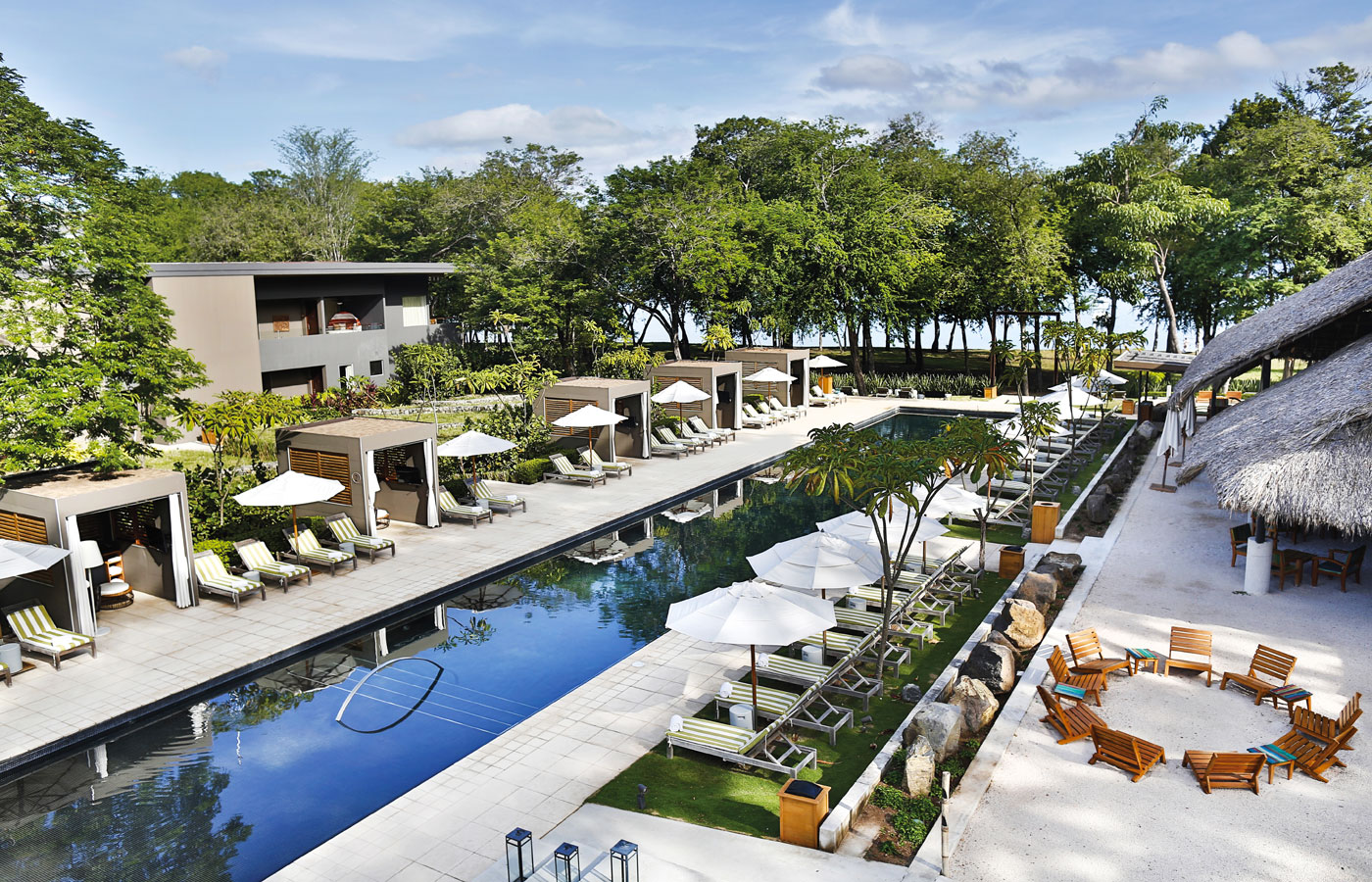 El Mangroove
Favourite pool side hangout of hipsters and celebrities, El Mangroove is the place to be seen in Costa Rica. The boutique hotel is a fusion of an eco-friendly retreat and uber cool contemporary landmark.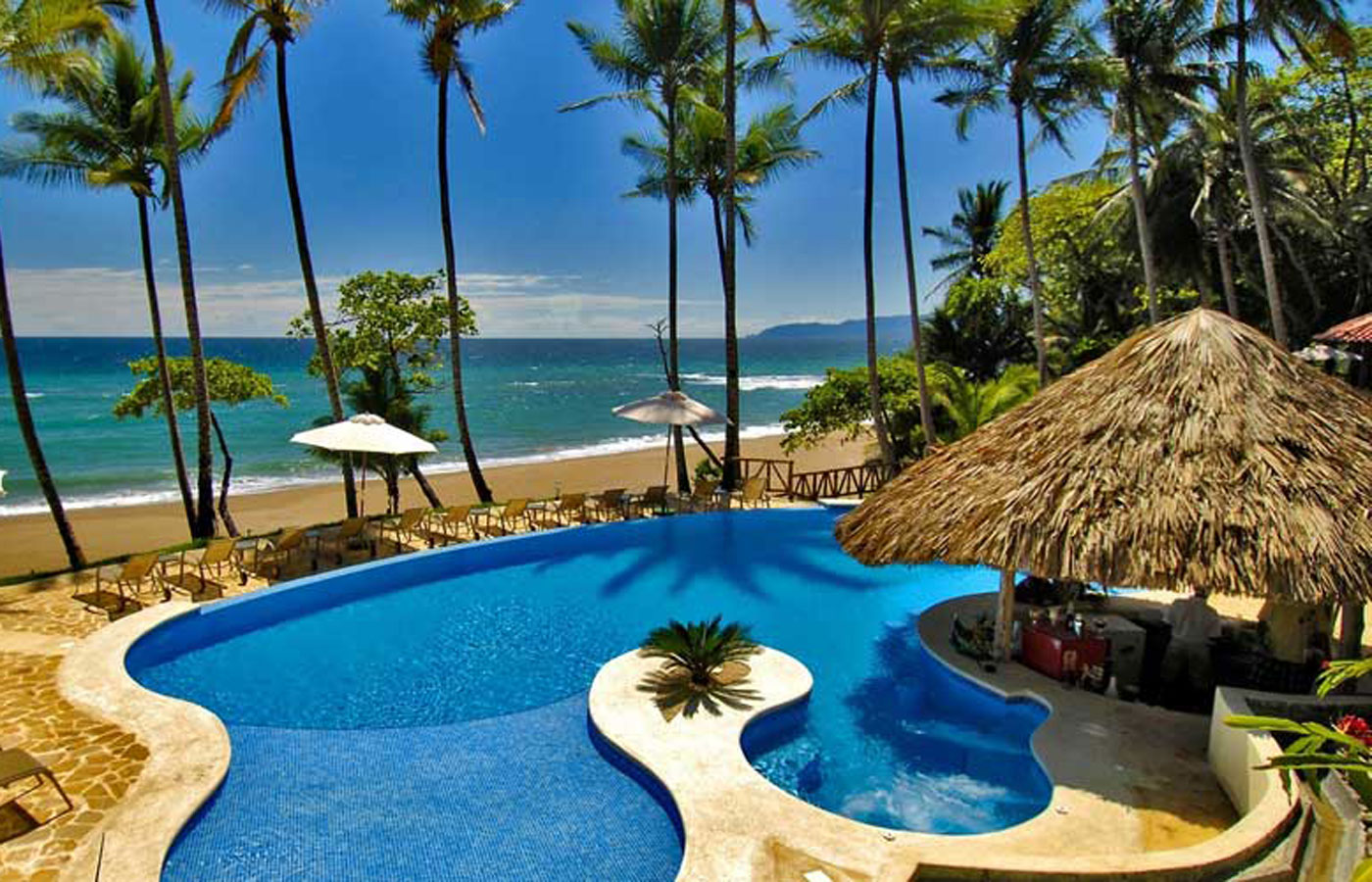 Tango Mar
If you are looking for a romantic escape on a secluded beach, where palm trees sway in the breeze and a tropical paradise is yours to explore, Tango Mar is a dream come true.