THE AMAZON
Stay in a luxury eco-lodge to explore the beautiful Amazonian rainforest.
Ecuador's section of this huge jungle is biologically rich in flora as well as fauna, with an astounding 25,000 species of plant found here, including hundreds of orchids. As you travel down the many waterways that wind between the trees, you are likely to spot caiman basking on the riverbank and flocks of colourful macaws flying overhead. If you are very lucky you may come across the peculiar pink river dolphin, which is perfectly adapted to hunt for fish in the murky waters, or the apex predator of the region; the jaguar. This area is a remarkably bio diverse habitat, with literally hundreds of species of birds, mammals, fish, reptiles and insects all clamouring to claim their space in this huge forest. As far as wildlife watching opportunities go, the Ecuadorian Amazon is second only to the Galapagos, and many people choose to combine the two to maximise their experiences within nature. In some areas of the forest, it is also possible to visit remote indigenous communities who still call the Amazon home, and observe their unique customs and culture. Staying in this extreme environment in the past could be uncomfortable, however, with some truly fabulous small luxury cruises and outstanding eco-lodges now an option, a luxury holiday to the Amazon is possible.
WHERE TO STAY
Our favourite luxury hotels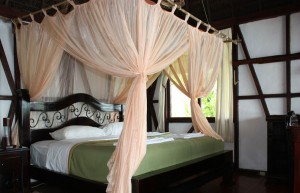 Napo Wildlife Centre
Carefully built and designed by the Anangu indigenous community, this charming lodge is a paradise for any traveller wishing to explore the Amazon jungle.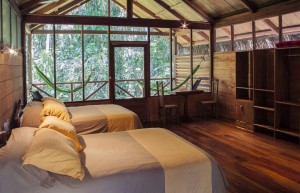 Sacha Lodge
Sacha lodge has been carefully designed to offer comfort whilst also preserving the environment and rainforest ambience. This remote jungle lodge offers exceptional wildlife viewing opportunities, and a real rainforest experience.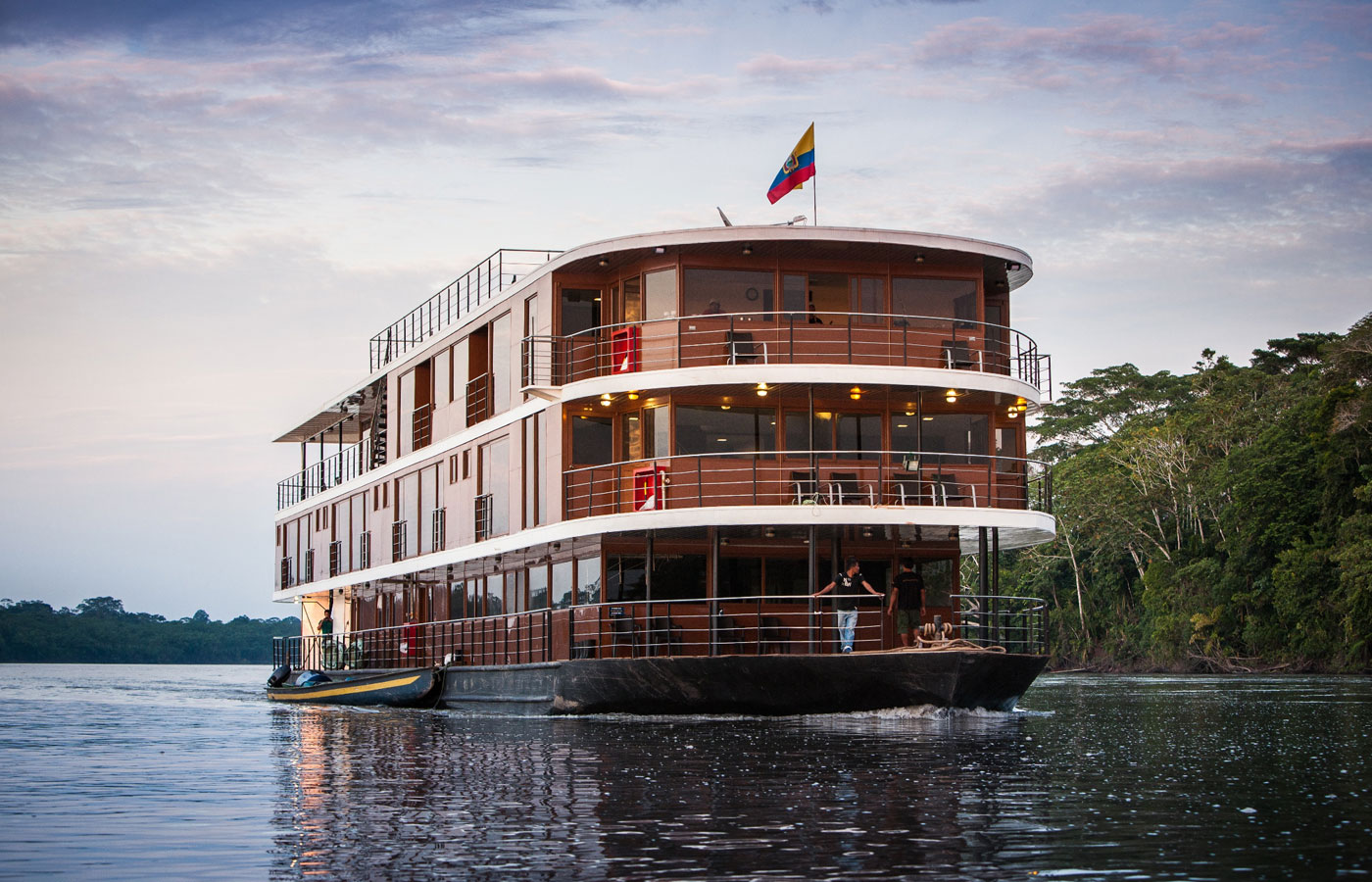 Anakonda River Cruise
The MV Anakonda is the only luxury boat in the Ecuadorian amazon rainforest. Experience the amazon in a most unqiue and luxurious way.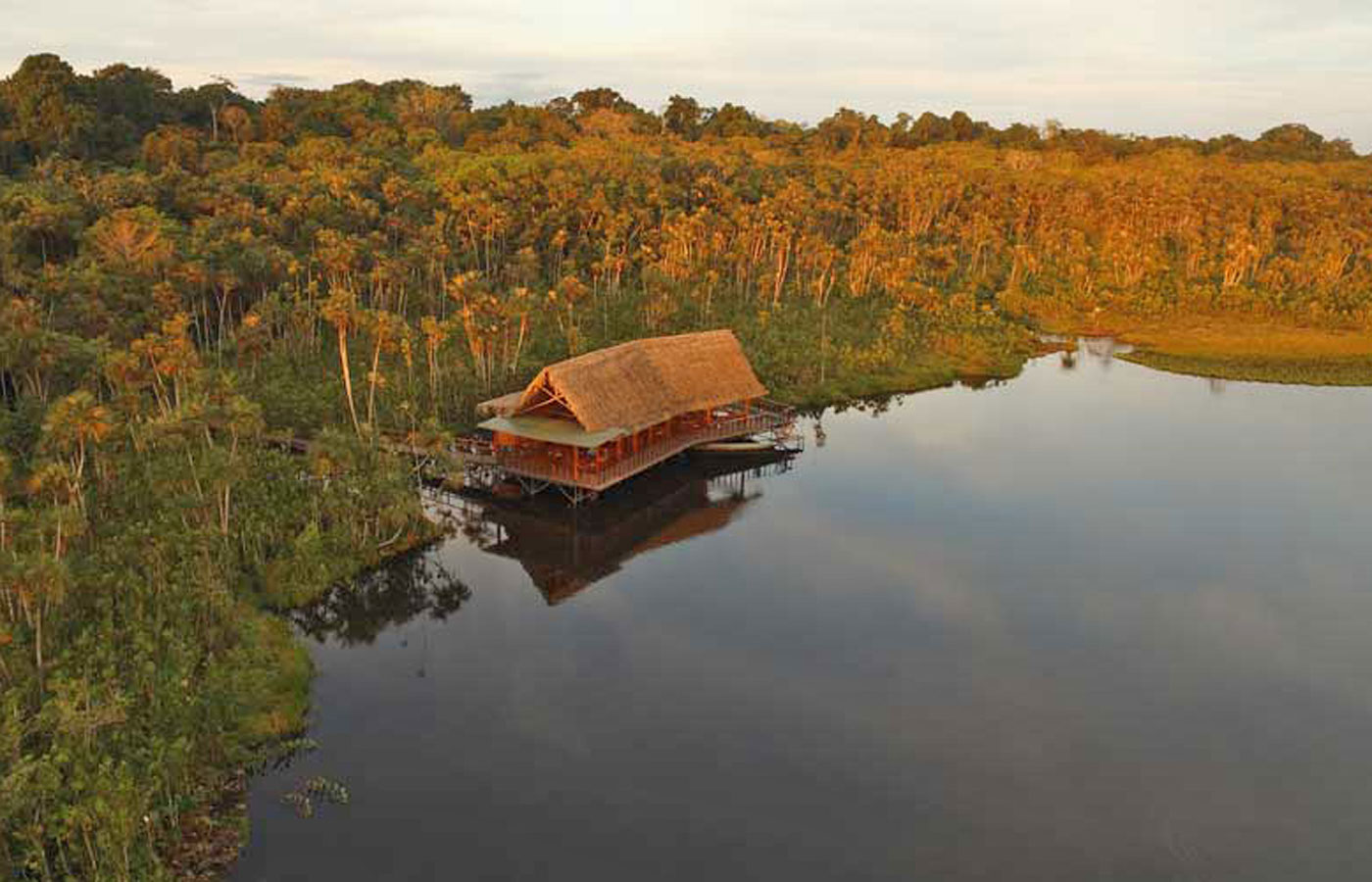 La Selva Eco Lodge
The award winning La Selva Lodge was one of the first amazon rainforest lodges in Ecuador, and is now the premier eco lodge of the region. Located within the Yasuni National Park, it is the perfect base for exploring this unique habitat.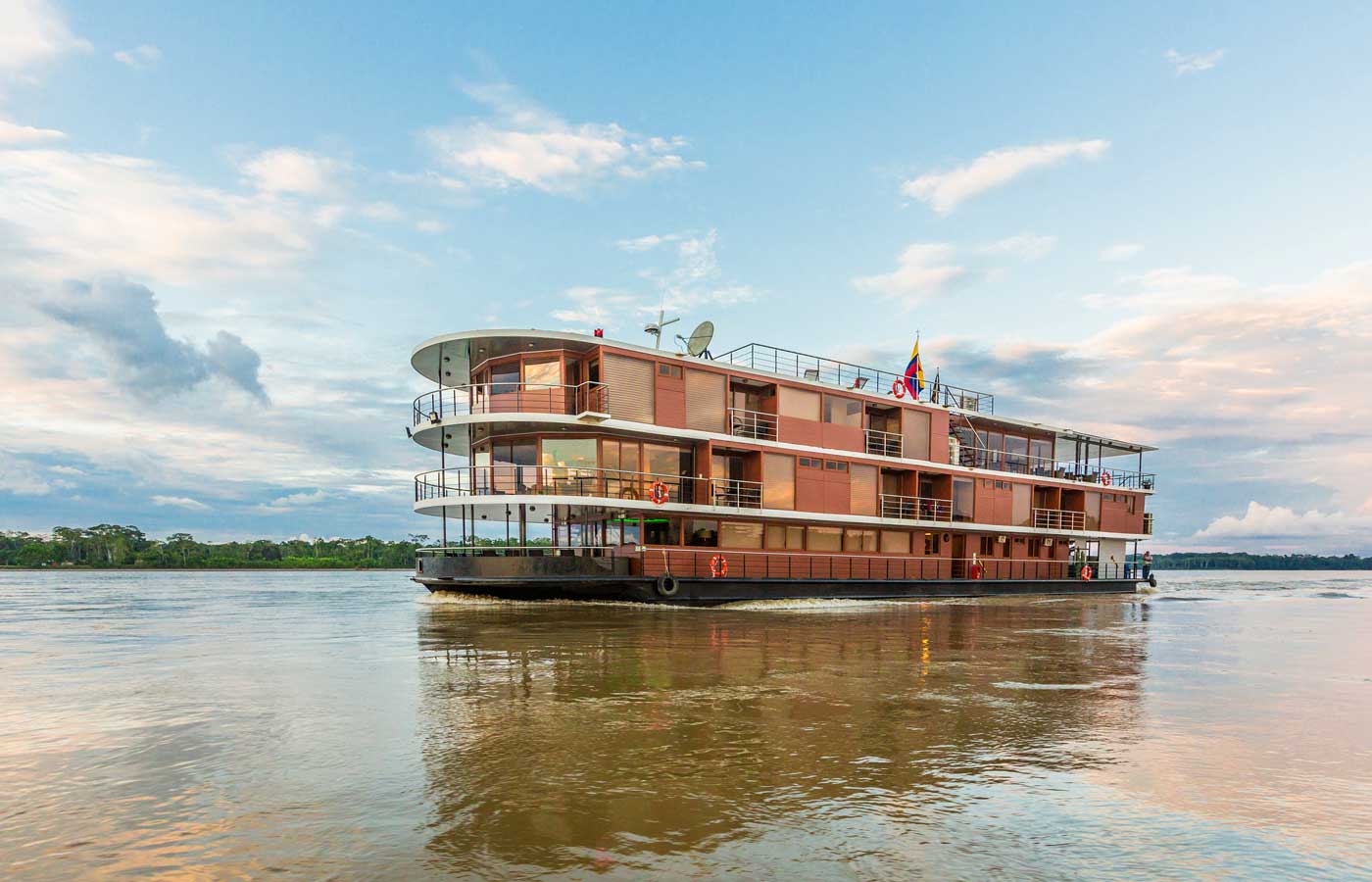 Manatee Amazon Explorer

The huge expanse the Ecuadorian Amazon basin can be explored in style on the Manatee Amazon Explorer where comfort and luxury combine for an unforgettable holiday.