THE AMAZON

Enjoy adventurous luxury in eco-lodges situated in the heart of the Peruvian Amazon.
Just a short distance from Cusco, and in complete contrast to the rugged mountain terrain, lies the small city of Puerto Maldonado. Located in the Amazon basin, this is the starting point for an exciting journey into the rainforest. Peru is covered by rainforest, and next to Brazil, it has the largest portion of the Amazon, which is split over 9 countries in total. Puerto Maldonardo is exceptionally easy to access, with regular connecting flights from Cusco, which take just 1 hour. With both Manu National Park and the Tambopata National Reserve nearby, there is an abundance of wildlife that can be observed, including parrots at clay licks, giant river otters, howler monkeys, sloths, ocelot and many hundreds of species of amphibian, reptile and insect. The large oxbow lakes, and tiny jungle waterways provide a habitat perfect for an enormous array of wildlife. In the Peruvian Amazon, small communities welcome guests to observe their way of life and learn how they have adapted to coexist with the modern world. Visitors to the communities can learn about what plants are traditionally used for medicinal purposes, try piranha fishing and watch typical food being prepared. The accommodation options in the Peruvian Amazon are exceedingly good – with many luxury eco-lodges and small cruises available, which are perfect for a luxury holiday to experience this remarkable habitat.
WHERE TO STAY
Our favourite luxury hotels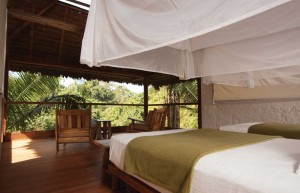 Inkaterra Hacienda Concepcion
Built in a former cacao and rubber plantation, this child friendly lodge is located in an enchanting and serene lush setting within 819 hectares of natural rainforest making it perfect for a family holiday.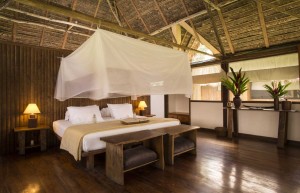 Inkaterra Reserva Amazonica Tambopata
Reserva Amazónica Lodge is situated in a remote but accessible private reserve, surrounded by a vast Peruvian Rainforest. As Peru's pioneer in nature travel and research, Inkaterra provides an unforgettable introduction to this amazing realm of incomparable biodiversity.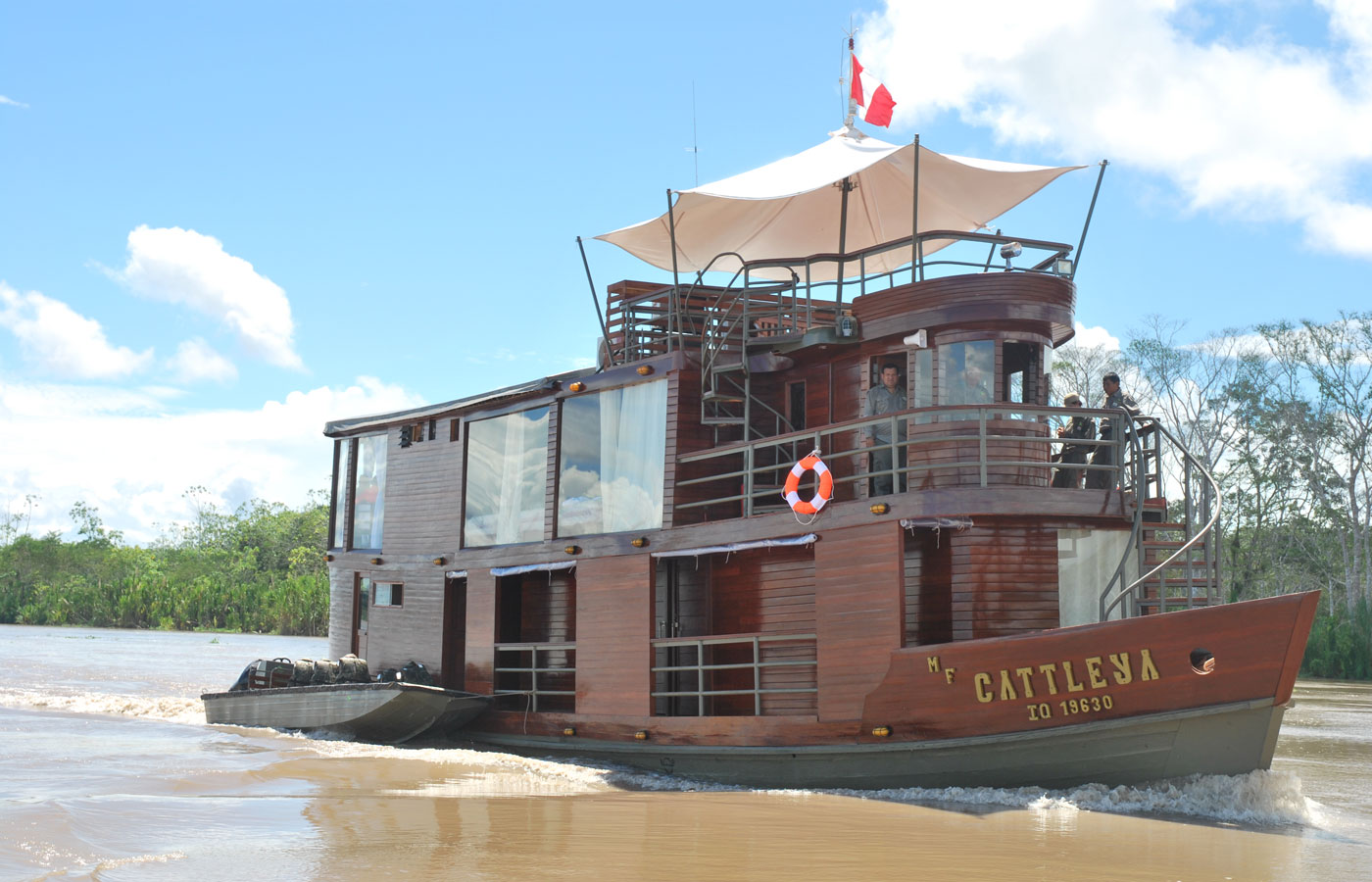 Cattleya Amazon Riverboat
The Cattleya Amazon Riverboat was born in 2014 with the unique purpose to bring comfort and satisfaction to the visitors who have the opportunity to engage in an excursion along the Amazon jungle.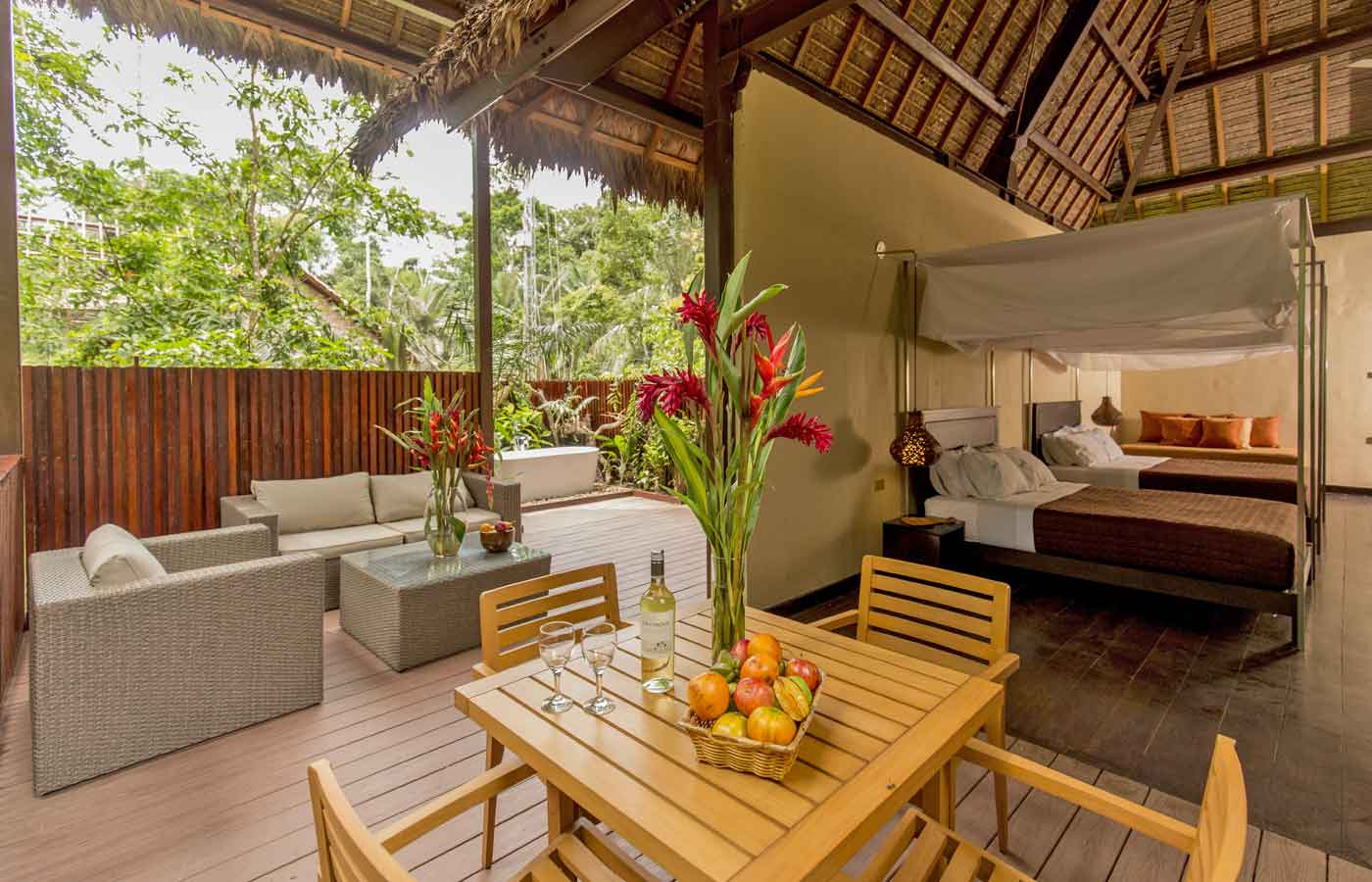 Tambopata Research Center
This remote yet comfortable lodge offers superior accommodation and excellent activities within the Peruvian Amazon rainforest. Located deep in the jungle, and accessed by motorised canoe from Puerto Maldonado, the Tambopata Research Centre is a haven for wildlife enthusiasts.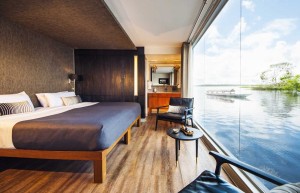 Aria Amazon Cruise
The Aria is a luxury ship perfectly designed to allow guests to make the most of cruising along the Peruvian amazon in style. The boat will take you deep into the amazon, stopping each day for excursions to local communities and to spot birds and wildlife.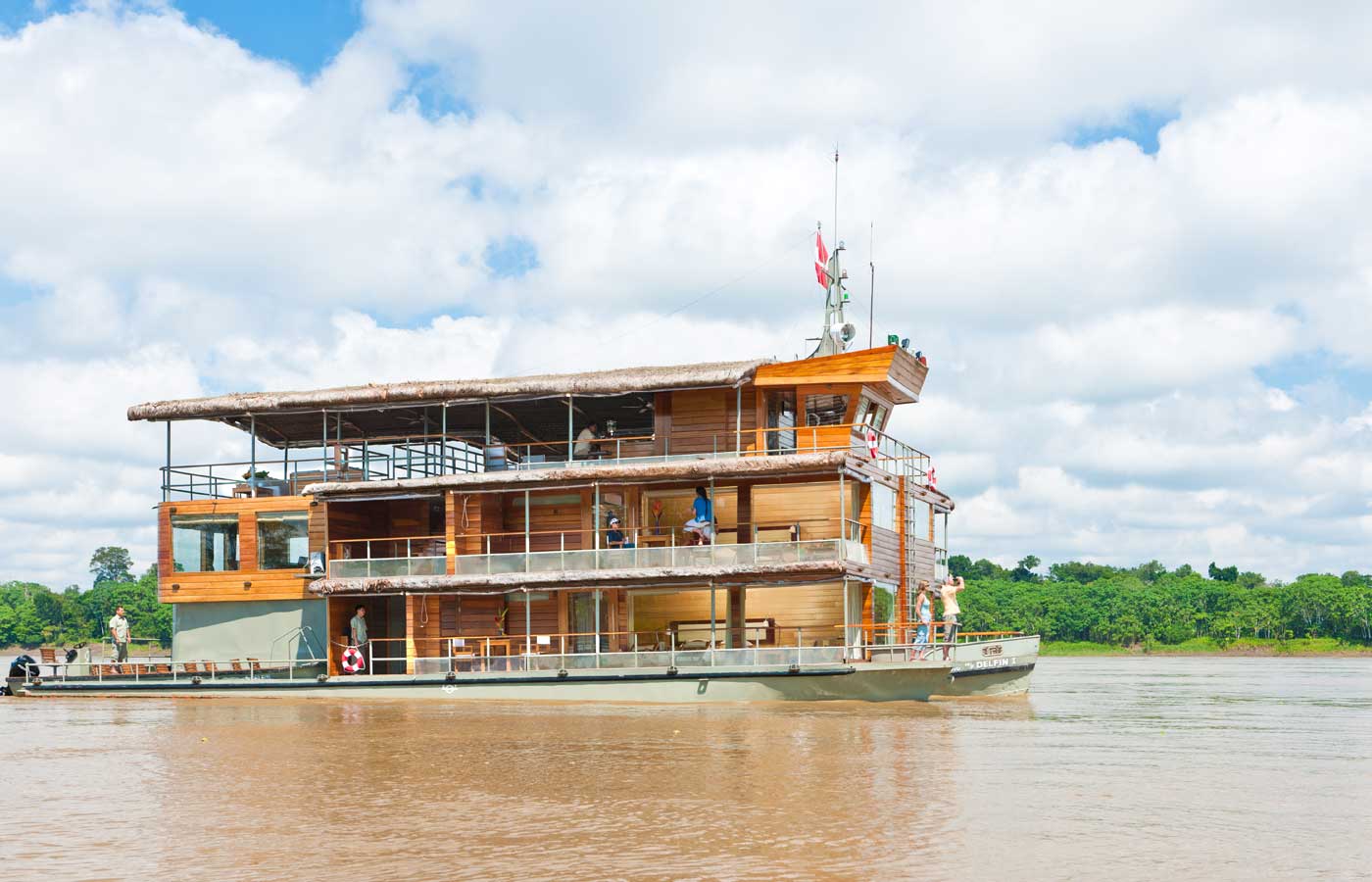 Delfin I
The Delfin I is the most intimate vessel in the entire Amazon region. With only four suites, each measuring close to 680 Sq. ft., it is the perfect setting for a romantic getaway or for a family retreat and works particularly well for private charters.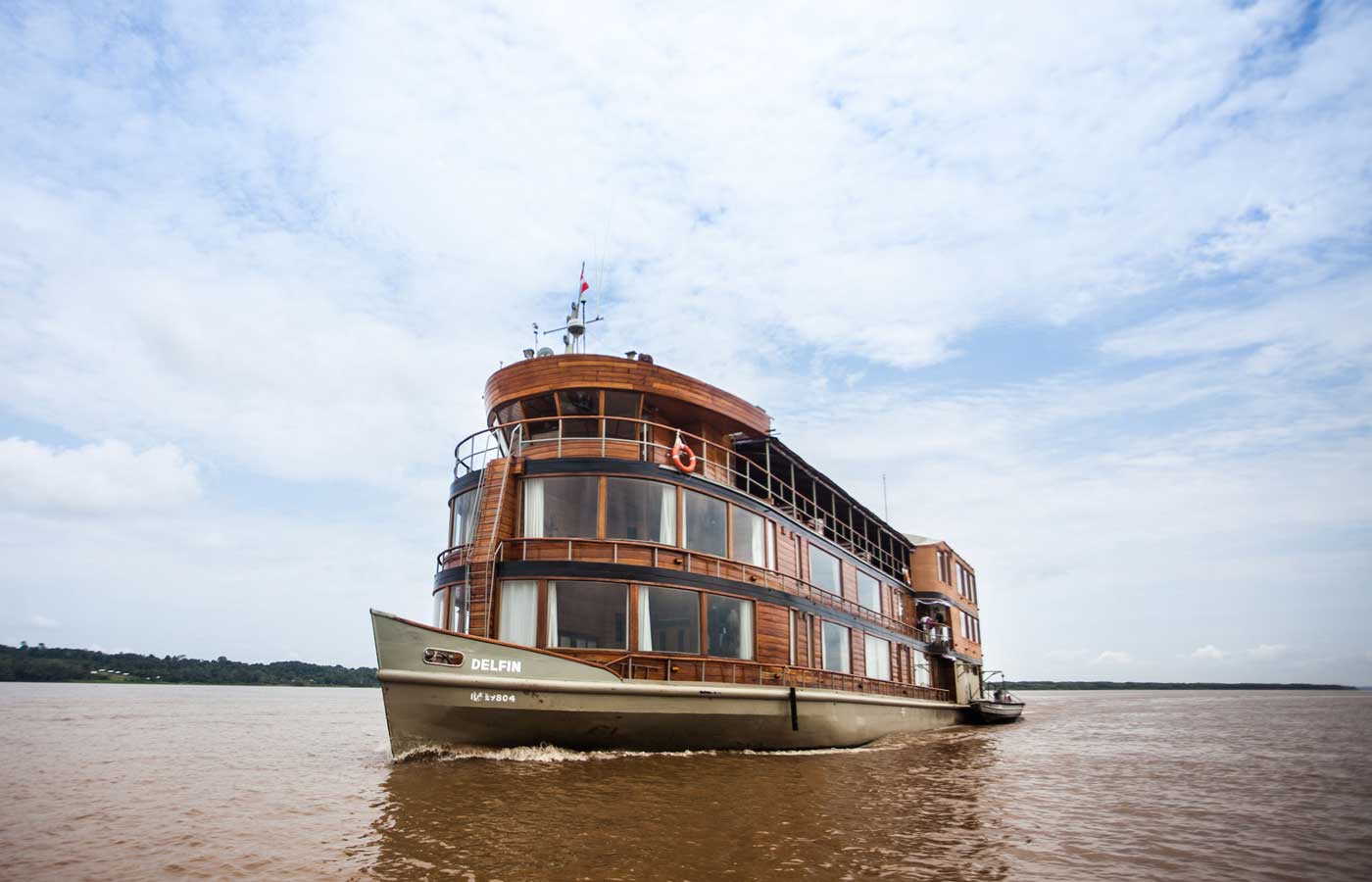 Delfin II
The Delfin II is a luxury boat, perfect for cruising the Amazon in comfort. It has all the luxuries of the cruise liner with the intimacy of the smaller ship. Authenticity is at the heart with Amazonian materials adding charming decorative touches.