PUNTA DEL ESTE & JOSE IGNACIO

A favourite with celebrities, Punta del Este is fast being internationally recognised as an exclusive and stylish beach resort.
Punta del Este is the new place to be seen, and the celebrities of South America know it, flocking here for their annual beach breaks. During the day, sun worshippers laze on the white sands and at night music plays and lanterns are lit along the shore for the many beach parties that take place. Once you've soaked up enough sun, a number of chic shopping opportunities await, as does the interesting museum and café of Casapueblo. Once a home and workshop of the famous Uruguayan artist Carlos Páez Vilaró, it now houses a museum, art gallery, cafeteria and a hotel. Further afield it is possible to take a boat out to the nearby sealion colonies and the iconic 'Mano de Punta del Este' sculpture. This huge hand on the beach has become an internationally recognised piece of art. Glamourous and feisty, and with an impressive list of private properties, this little peninsula is a great place to spend a luxury holiday in South America.
WHERE TO STAY
Our favourite luxury hotels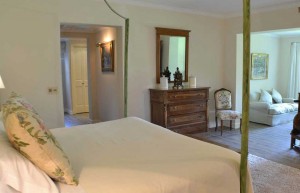 L'Auberge
L'Auberge is a luxury 5-star hotel in beautiful Punta del Este. The unique, timber-framed building with distinctive tower rising from the middle is the perfect place to spend a relaxing few days.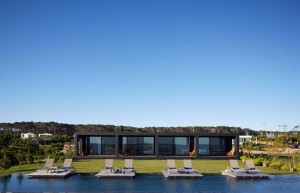 Bahia Vik

Bahia Vik is a luxury boutique hotel set on 10 acres of beach dunes on the Jose Ignacio peninsula. With views across the Atlantic Ocean and Playa Mansa and a sunset to rival all others, this is the perfect luxury beach resort in José Ignacio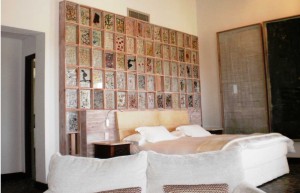 Estancia Vik

Estancia Vik is a luxury, boutique hotel, located 20 miles from Punta del Este in José Ignacio. Set in stunning surroundings and only one mile from the ocean, this hotel perfectly combines the best of the beach and the ranch.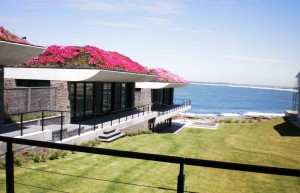 Playa Vik

Playa Vik is a luxury, private beach resort, in José Ignacio. A luxurious mix of design, art, exceptional service, this really is an exceptional hotel.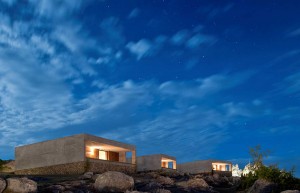 Hotel Fasano

Recently refurbished and boasting fabulous view, Hotel Fasano of Punta del Este is ideal for a luxury getaway to Uruguay.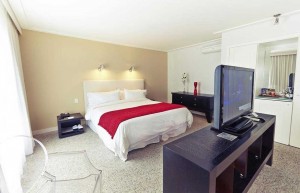 Awa
The Awa is a boutique, design hotel in Punta del Este; the first of its kind in the sought-after beach resort It is situated between Playa Brava and Playa Mansa and surrounded by verdant forest, creating an atmosphere of peace and tranquillity.