HOTEL ANTUMALAL
Beautifully located within private gardens and with its own pebble beach, Hotel Antumalal sits of the edge of the pretty Lake Villarica.

The hotel delivers a quality, relaxing and luxurious experience. The unique setting merges natural beauty with style and personalized service. It is the attention to detail, tranquillity charming design that make this an experience, not just an overnight stay. The hotel was built in the late 1940's and has been host to notable guests including the Queen and Prince Phillip, Neil Armstrong, James Stewart and Emma Thompson to name a few.
Contemporary, modern design is mixed with the original 50's style furniture to create an elegant and clean ambiance. The walls of glass allow views of the lake and surrounding area, whilst wood panelled walls and open fireplaces maintain a warm and cosy atmosphere. This theme is continued into the bedrooms, which also boast huge windows and native wood walls. There is also a fireplace, walk in closet, locally made linens and rugs, hairdryer, telephone and flat screen TV for guest to enjoy. Bathrobes are available to use, and complimentary mineral water and toiletries make the rooms very comfortable. They say it's the small details that matter – therefore fresh homemade chocolates await guests every evening.
Guests are welcome to use the library, and the hotel's restaurant serves seasonal, organic and local produce, much of which is grown on site. The spa, carved into the natural rock and split into outdoor and indoor sections, makes an impressive amenity for guests wanting to relax. It includes a hydro pool, sensation shower, Polarity therapy and a wide range of treatments and massage. For guests wanting to explore the area, the hotel can easily organise volcanic hikes, national park trips and other exciting activities.
SAMPLE LUXURY HOLIDAYS TO CHILE
Below are 3 sample itineraries of what you could do on holiday in Chile.
Contact us to create your own luxury holiday.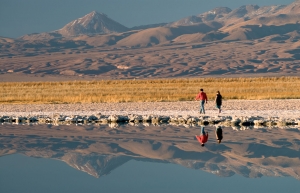 CLASSIC CHILE
A 12-day itinerary that offering the perfect introduction to Chile with luxury accommodation.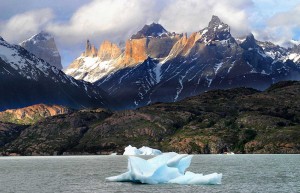 CHILE IN DEPTH
In 19 days you can experience the real Chile with stunning landscapes and luxury hotels.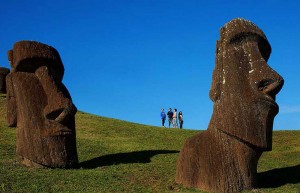 EXTRAORDINARY CHILE
A two week itinerary offering the perfect trip to Chile, combining stunning locations with luxury.
LOOKING FOR SOMETHING DIFFERENT?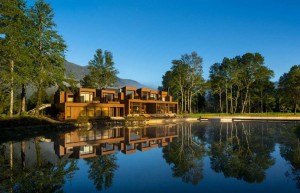 &Beyond Vira Vira

Hotel &Beyond Vira Vira is a luxury property located near to the laid back town of Pucon. The hotel operates a fully-fledged farm and has been designed by the owners to offer spacious, luxurious and above all very cosy and comfortable suites.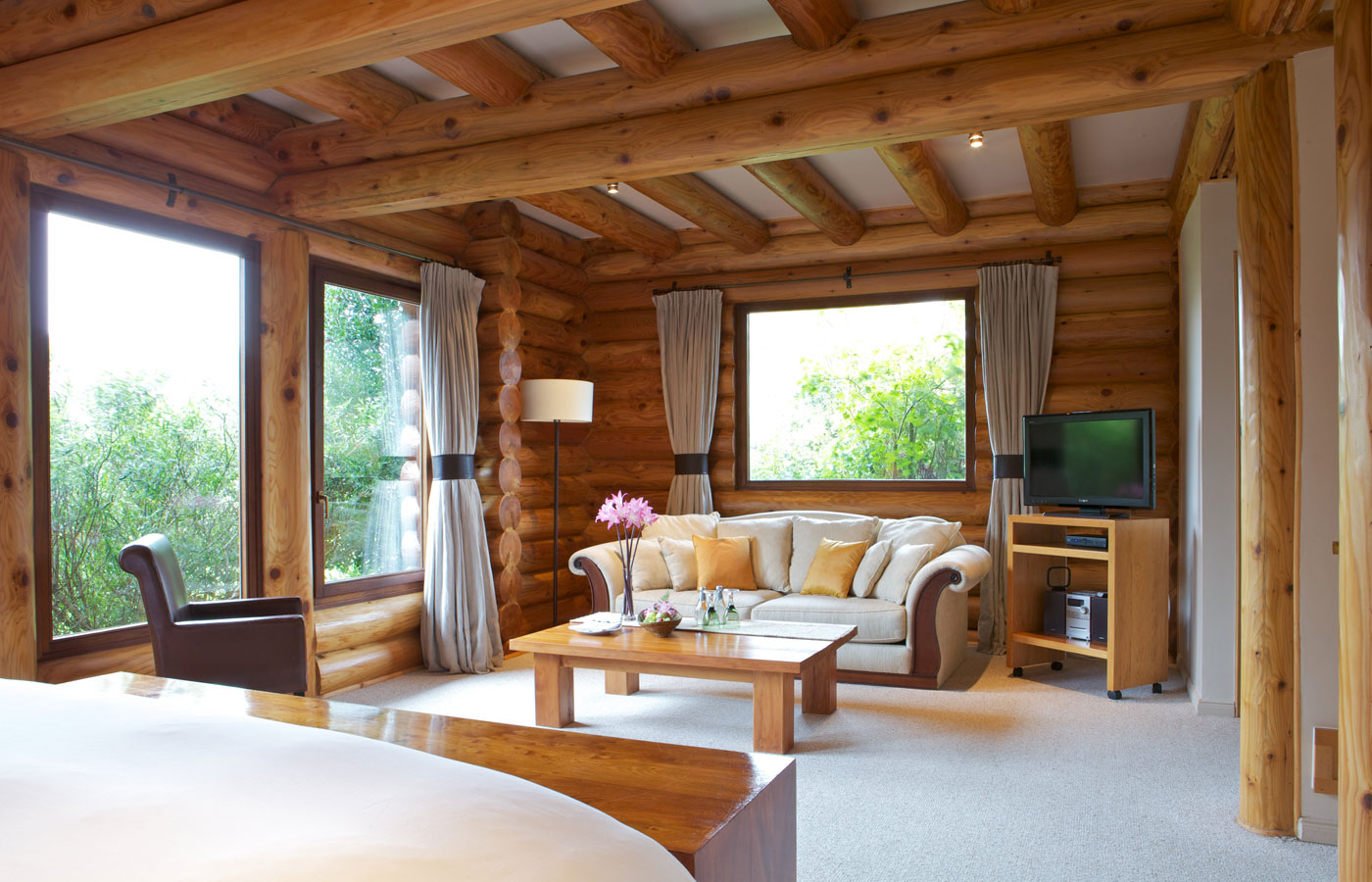 Quincho Casa Hotel
Quincho brings together traditional home comforts and modern luxury to create a home-away-from-home guest experience in the Chilean Lake District. Surrounded by beautiful forest and nestled within 4 acres of gardens, this hotel has a wonderful sense of escape and guests will benefit from the relaxing ambiance that this creates.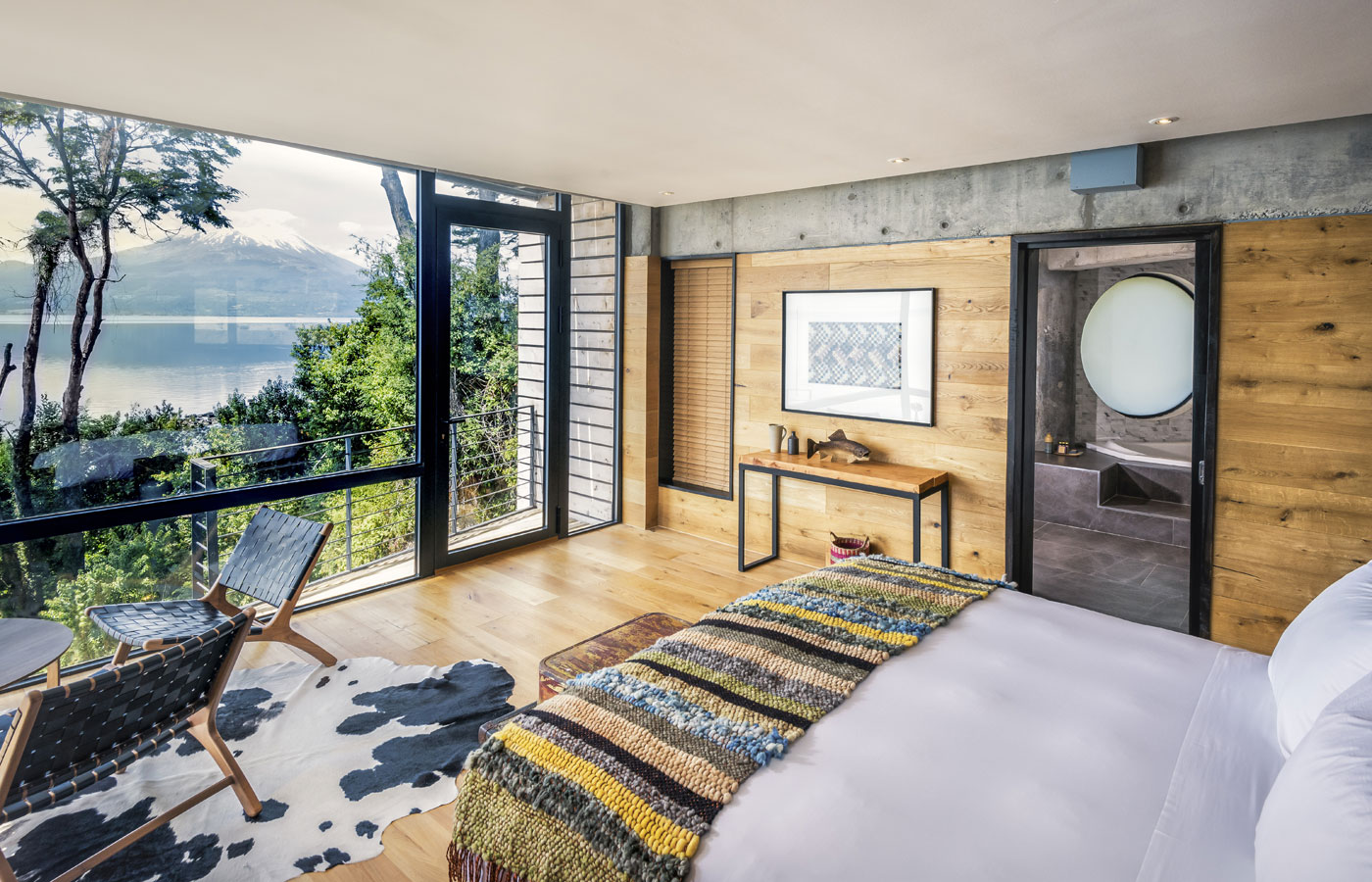 Hotel AWA
Set amid forest on the shoreline of the stunning Lake Llanquihue, Hotel AWA is an architectural masterpiece offering guests a private beach, first class service and much more within it's 20 hectare estate.