BAHIA BUSTAMANTE
Bahia Bustamante is a remote wilderness steeped in history that offers outstanding wildlife encounters and a unique visitor experience. If you are expecting a luxury 5* resort, this is not the place for you, but if you are after a luxury experience, read on…
The unique habitat of Argentina's eastern coastline attracts hundreds of fascinating species year-round. For birdwatchers, this is heaven. Penguins, steamer ducks, skuas, cormorants, petrels, terns, various waders and the unmistakable rhea are all present alongside other wildlife including armadillo, mara, guanaco, skunk and grey fox. If you are lucky, orca and other dolphin species can be seen our to sea and the coastline is speckled with sealions lazing in the sun.
Aside from the fantastic wildlife watching opportunities, guests can enjoy kayaking alongside the stunning white sand beaches or horse riding through the pampas. It is possible to hire mountain bikes, visit a traditional working estancia (farm) or even take a day trip to the nearby petrified forest. Rooms here are individual chalet buildings, with simple interiors and perfect locations – right next to the beach, and with panoramic views.
There is no phone signal, little wifi access and the electricity is limited. Delicious homemade meals are served from the main house, which also offers guests a place to relax and observe the beautiful unspoilt surroundings and colourful sunsets.
SAMPLE LUXURY HOLIDAYS TO ARGENTINA
Below are 3 sample itineraries of what you could do on holiday in Argentina.
Contact us to create your own luxury holiday.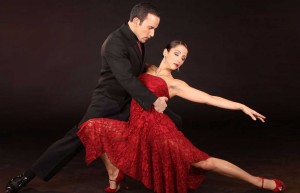 CLASSIC ARGENTINA
A 2-week trip featuring luxury accommodation and the highlights of Argentina.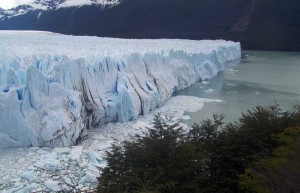 ARGENTINA IN DEPTH
A 3-week luxury itinerary that allows you to really get under the skin of this wonderful country.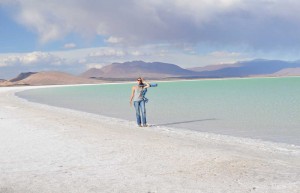 EXTRAORDINARY ARGENTINA
A 2-week trip featuring luxury accommodation with some exclusive and exciting experiences.
LOOKING FOR SOMETHING DIFFERENT?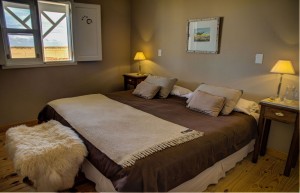 Estancia Rincon Chico

Estancia Rincon Chico is a very special place located on the Valdes Peninsula, a tiny area of land that juts into the Atlantic Ocean. A UNESCO World Heritage site, this area is home to some of the most unique and wonderful wildlife on the planet. The estancia is proud of its heritage and conservation efforts to keep this habitat pristine. For close encounters with nature, this is a magical place to stay.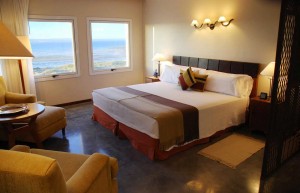 Hotel Territorio

This 5-star boutique hotel is located on a solitary road, overlooking the beautiful Bahia Nueva where in Winter and Spring, Right Whales can be seen performing their majestic breach. Constructed from local materials, iron, aluminium and wood and just a 4-minute walk from the beach, this is the best hotel in the Puerto Madryn area.