BELMOND HOTEL DAS CATARATAS
Located inside the Brazilian National park, the Belmond Hotel Das Cataratas is the most luxurious option in the area.
The Belmond Hotel Das Cataratas is the only hotel situated within the Iguassu National Park on the Brazilian side of the falls. It is the place to stay while on holiday to Iguassu Falls. The hotel is directly in front of the falls enjoying an unrivalled location where guests can experience exclusive access to this magnificent sight in the evening and at dawn, when the park is closed to other visitors. If staying here we always recommend that you wake early to explore the before other tourists enter the park and have the falls to yourself. The wooden walkways which take you to the falls are directly opposite the entrance to the hotel.
The Belmond Hotel Das Cataratas offers a swimming pool, day spa, tennis court as well bars and 2 fabulous restaurants. There are hotel has four room styles available ranging from superior rooms, deluxe rooms (some with views of the falls), junior suites through to the wonderful Cataratas Suites. All rooms are wonderfully designed with unique touches with the suites being particularly impressive. The tour desk of the hotel offers walking tours of the falls, helicopter and speedboat tours plus trips to the Parque das Aves and Itaipu Dam.
LOOKING FOR SOMETHING DIFFERENT?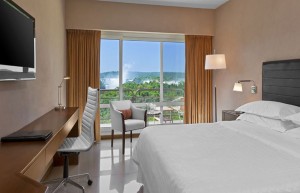 Melia Iguazu Resort and Spa
The fabulous five star Melia Iguazu Resort and Spa is the only hotel located inside Iguazu National Park on the Argentinean side of the falls and a wonderful place to stay.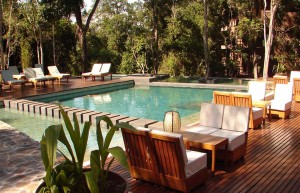 Loi Suites Iguazu
The Loi Suites Iguazu is an excellent, 5-star hotel located just 15 minutes away from the Iguazu National Park, surrounded by subtropical forest.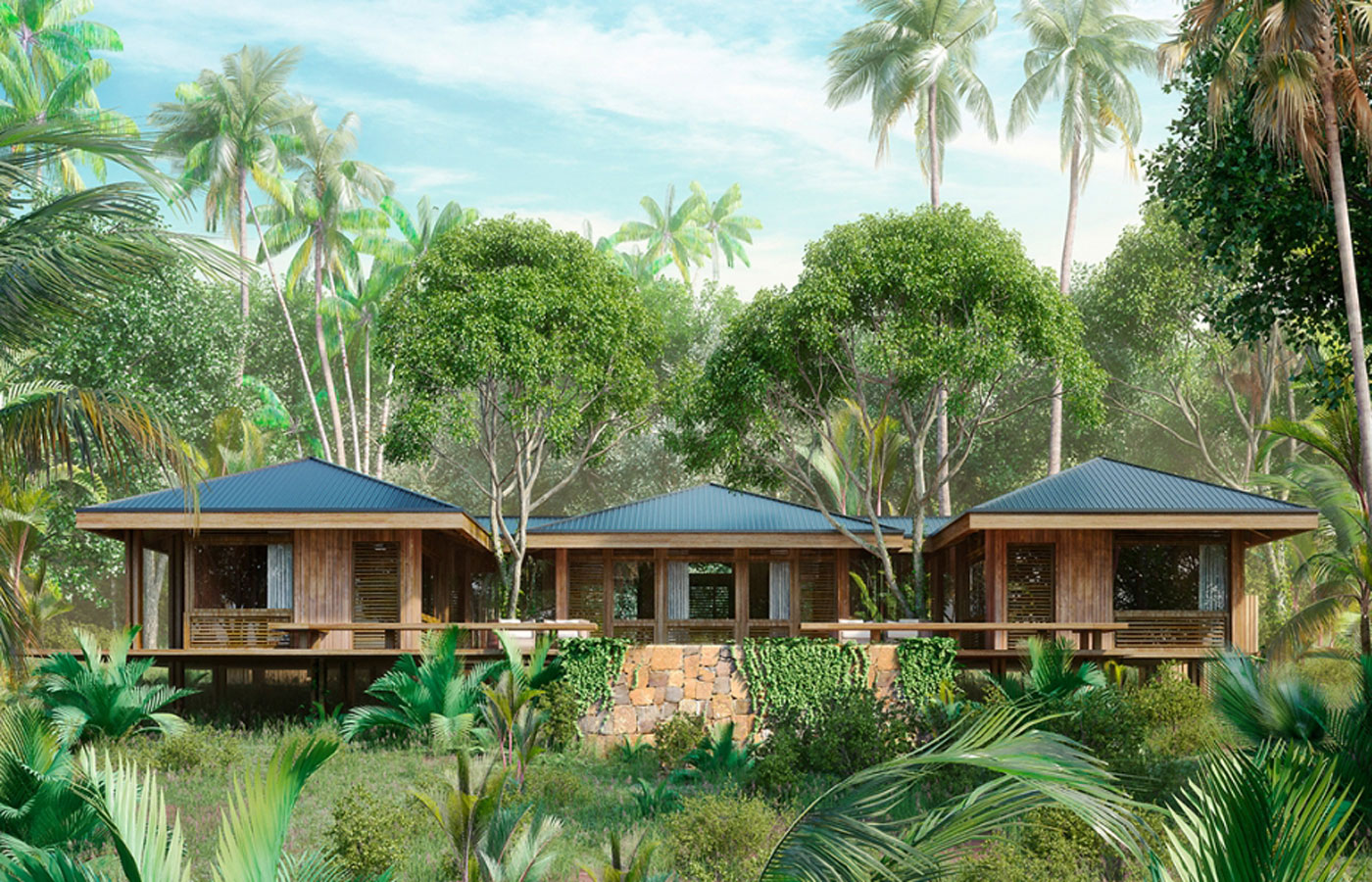 Awasi Iguazu
Opening in late 2017, Awasi has used its popular and unmistakable design on a brand new luxury accommodation option close to Iguazu Falls.