CASA PESTAGUA
Known as "the most beautiful house in Cartagena", Casa Pestagua once belonged to the 18th Century Count of Pestagua, a rich and powerful aristocrat. His name lives on in this beautiful colonial mansion which is now a luxury hotel.
Beautifully restored, this historical building is in the traditional colonial style and centres around a stunning courtyard peppered with tropical plants which surround the hotel's swimming pool. The interiors have a distinctly regal feel to them, thanks to the incredible attention to detail and the warm terracotta of the walls is splashed with the vibrant greens of vines. 11 spacious and well-appointed rooms and suites are available at Casa Pestagua Hotel and Spa. Each is unique, with personalised touches which make your stay very comfortable.
The rooms are notable for their size, being larger than one expects in contemporary hotels; these majestic chambers with elevated ceilings bring to mind the ideals of good living and comfort that were so important to the aristocrats who presided over the mansion's construction. All rooms include a generously sized bathroom with marble floor and luxurious antique bronze faucets, independently controlled air conditioning, a safe and an LCD television. Guests can enjoy a rooftop jacuzzi, the perfect place to relax while looking out over the city of Cartagena. The spa offers indulgent treatments for face and body in a tranquil environment. The cuisine is French with Caribbean influences and served in the beautiful courtyard restaurant. Guests can enjoy the grandeur of the large dining table or the romantic intimacy of smaller tables dotted through the courtyard.
For a luxurious stay in beautiful surroundings, Casa Pestagua is a perfect choice.
SAMPLE LUXURY HOLIDAYS TO COLOMBIA
Below are 3 sample itineraries of what you could do on holiday in Colombia.
Contact us to create your own luxury holiday.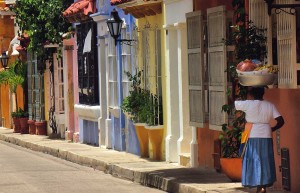 CLASSIC COLOMBIA
Classic Colombia is a 2-week trip including luxury accommodation and Colombian highlights.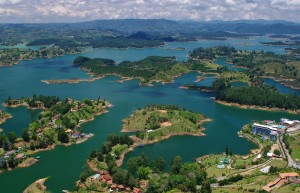 COLOMBIA IN DEPTH
This 3-week trip covers the best of Colombia's vibrant cities, stunning countryside & history.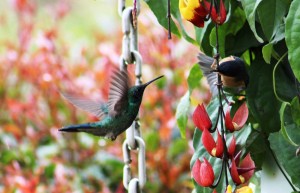 EXTRAORDINARY COLOMBIA
2 weeks enjoying delicious food, passionate dance and some unforgettable experiences.
LOOKING FOR SOMETHING DIFFERENT?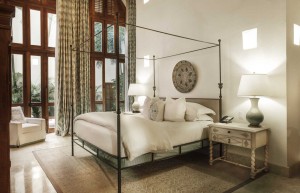 Casa San Agustin
A luxurious small hotel lovingly restored and reimagined for a new generation of travellers, exquisite Casa San Agustín echoes Cartagena's fresh contemporary style and colourful Caribbean sensibility. Refined yet relaxed, its trio of colonial era white-washed buildings exudes the warmth of a magnificently appointed private residence.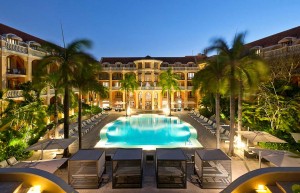 Sofitel Legend Santa Clara Cartagena
Vintage meets contemporary, the Sofitel Santa Clara Hotel is a luxurious combination of age-old tradition, local hospitality and French luxury in a 17th-century convent.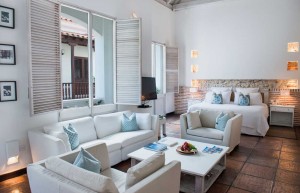 Casablanca B&B
Casablanca B&B is located within an extraordinary republican house which dates back to the 19th century and located in the old quarters of beautiful Cartagena. The white wash house was recently restored to an extremely high standard to provide guests with an unparalleled experience of modern luxury.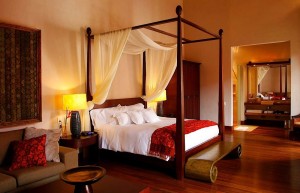 Anandá Hotel Boutique
The Anandá is a beautiful hotel located in the heart of Cartagena's Centro Historico, close to the city walls. The name Ananda reflects the Sanskrit word meaning "state of bliss" which is very appropriate as this is an extremely relaxing place to stay.