COROCORA CAMP
Located inside a private reserve in the Llanos Orientales region of Colombia, Corocora Camp is an exclusive Tented Camp, perfect for those who really want to get off the beaten track.
The Llanos Orientales form part of the vast Orinoco region that is shared with Venezuela and is famous for its strong cowboy culture and its rich wildlife. Corocora Camp was designed as a unique retreat within these remote plains of grasslands, which provide a perfect spot for endless horseback riding, and an immersing yourself in nature whilst switching off from the rest of the world.
At Corocora Camp you can spend your days riding on horseback, tracking for pumas, off-roading, bird watching, and herding cattle. At the end of the day you can return to the luxury of spacious tents, fabulous gastronomy, endless sundowners and bonfire dinners – all in the middle of nowhere.
The camp is named after the scarlet ibis, the native Corocora, which is an emblematic bird of the region with its bright red colouring.
Corocora Camp runs conservation initiatives to protect threatened and endangered species such as pumas, jaguars, ocelots, and giant anteaters. The camp aims to empower local neighbouring communities to help promote conservation practices in the region.
The camp consists of a social tent and four sleeping tents. Large hammocks hung in the trees allow for relaxation during the heat of the day while private outdoor terraces are ideal for dining or spotting passing wildlife. The camp has electricity and running water, using a combination of solar panels and generator, to provide the utmost comfort in nature.
Corocora Camp's onsite chef prepares all food at the camp, utilising products sourced from local communities and markets and focussing on recipes from Los Llanos. Breakfasts are served at leisure, with warm local breads and pastries, fresh juices, top Colombian coffee, a variety of teas, homemade jams made from exotic fruits, farm-raised eggs, and exquisite seasonal fruits.
Lunches are light and healthy, served at the camp or on the go, depending on the activities of the day. Dinners are served on a communal table inside the Social Tent or by the bonfire, where guests can share their stories of the day. Guests also have the option of enjoying a private dinner and bonfire on their terrace. Throughout the day guests can nibble on snacks and local fruits, and every afternoon enjoy sundowners with premium wines and liquors from our bar.
Getting to Corocora Camp can be done by plane, helicopter or car. The best way is to fly on a light aircraft from nearby Yopal airport. Yopal is an hour on a plane from Bogota and there are around 10 flights a day, linking the capital to Yopal.
Corocora Camp is the ideal destination if you're coming to Colombia and looking for a different experience, away from it all and yet staying in style.
SAMPLE LUXURY HOLIDAYS TO COLOMBIA
Below are 3 sample itineraries of what you could do on holiday in Colombia.
Contact us to create your own luxury holiday.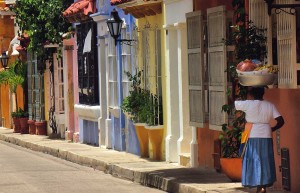 CLASSIC COLOMBIA
Classic Colombia is a 2-week trip including luxury accommodation and Colombian highlights.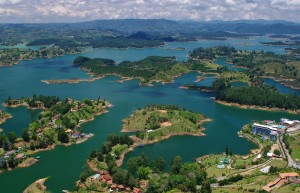 COLOMBIA IN DEPTH
This 3-week trip covers the best of Colombia's vibrant cities, stunning countryside & history.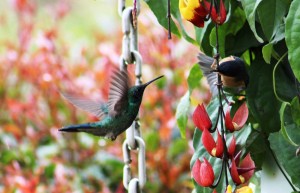 EXTRAORDINARY COLOMBIA
2 weeks enjoying delicious food, passionate dance and some unforgettable experiences.