HACIENDA LA DANESA
The stunning country home of the Olsen family, whose Danish ancestors migrated to Ecuador three generations ago, Hacienda La Danesa offers guests a window into rural life in Ecuador and an exceptionally authentic experience of the culture of this charming country.
Tucked away in the Ecuadorian lowlands surrounded by fruit plantations, forests and rivers; Hacienda La Danesa benefits from a balmy year-round tropical climate, perfect for making the most out of exploring this 500-hectare cacao and dairy estate.
Located a mere hour's drive east from the southern coastal city of Guayaquil, Hacienda La Danesa makes for an excellent place to wind down after a cruise in the Galapagos, or at the end of the winding Avenue of Volcanoes route that traverses Ecuador's Andean heartland.Boasting six tastefully decorated en-suite guest rooms spread across the old family farm house, restored stable buildings and delightful garden cottages–guests of the Hacienda can enjoy refined and comfortable accommodation with a unique 'home-from-home' feel.Offering a cosy lounge, a relaxed bar and a delightful restaurant serving traditional Ecuadorian cuisine made from fresh, locally grown, organic produce; Hacienda La Danesa is the perfect spot to relax and unwind in the tranquillity of the countryside.
An enormous variety of activities are available from the hotel and aside from the bed &breakfast offering, guests can also opt for an all-inclusive package that entitles them to a range of family-friendly excursions in the local area. Enjoy stunning hikes, bike trails, a cacao experience and lazy river tubing as part of the bed & breakfast package, whilst those who opt for a longer, all-inclusive stay can also enjoy horse-riding, beekeeping, cookery classes,chocolate making sessions, yoga and massages. Further afield, guests can try their hand at rapelling or canyoning, bird watching in the La Esmeralda cloud-forest, and enjoy guided visits to the Ingapirca ruins, the colonial city of Cuenca, the Devil's Nose train and the fascinating indigenous market at Guamote.
With an ethos focused around sustainability, social responsibility and traditional Ecuadorian hospitality, Hacienda La Danesa is a stunning addition to any luxury stay in Ecuador.
SAMPLE LUXURY HOLIDAYS TO ECUADOR & THE GALAPAGOS
Below are 3 sample itineraries of what's you could do on holiday in Ecuador and the Galapagos.
Contact us for create your own luxury bespoke holiday.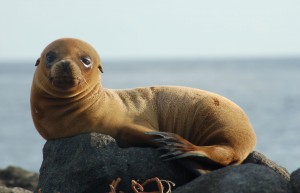 CLASSIC ECUADOR
See the best of what Ecuador has to offer with this classic 2-week itinerary.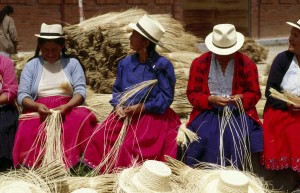 ECUADOR IN DEPTH
Get to know Ecuador's pretty Andean villages, vibrant cities, spectacular wildlife & beautiful scenery.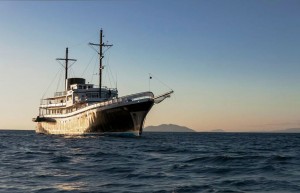 EXTRAORDINARY ECUADOR
A three-week luxury itinerary including fabulous wildlife and spectacular scenery.
LOOKING FOR SOMETHING DIFFERENT?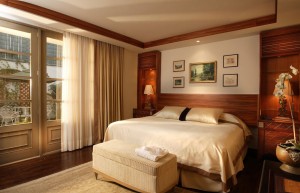 Mansion Alcazar
Located in the heart of Cuenca, this colonial mansion will delight guests with its attention to detail and personalised service.