HOTEL CASANA
The Hotel Casana is located on the beach, just outside Prea, on the north coast of Brazil. The hotel has 9 exclusive bungalows and each one has been designed to offer outstanding sea views plus total guest privacy and a wonderful sense of space. It's an amazing property to incorporate into a luxury holiday to Brazil.
Enjoy rich architectural details surrounded by 10,000 square metres of beautiful, natural gardens. The rooms are fully automated for your comfort, so you can control your own air conditioning, lighting, curtains and more from an easy bedside panel. Further amenities include luxurious bed linen, TV with satellite channels, wireless phone, free WiFi, in-room safe, mini-bar, coffee maker, electric kettle, hairdryer, bathrobe, turn-down service and in-room dining.
There are 9 rooms on the property ranging from the anything-but-standard suites, through to the stunning Pool Master Suite. The Suites are extensive with 80m2 of space, complete with a private ocean front deck, with loungers and a hammock. The Pool suite is the same size however comes with a private pool. Both suites have exceptionally good indoor/outdoor bathrooms. The expansive Master Suite comprises a chic 100m2 and a cool oceanfront deck equipped with sunbeds and hammocks. The two-bedroom Master Suite is ideal for couples travelling with children and gives you ample space to spread out. There are two separate rooms, one 100m2, the other 35m2. The children's room, connected via the deck, includes twin beds and a smart indoor bathroom.
The Pool Suite is a spacious 80m2 complete with a king-size bed and the room can also accommodate up to two extra beds. Enjoy a beautiful deck with your own private infinity pool looking out over the ocean or make yourself comfortable in the hammocks and the stylish double sunbed.
The finest suite on the property is the Pool Master Suite which blends abundant space with a private infinity pool. The 100m2 suite has a king-size bed plus a lavish indoor/outdoor bathroom complete with jacuzzi. The wooden oceanfront deck leads onto your private pool where you can relax in the breeze, swaying in the hammocks or sunbathing on the plush double sunbed.
For children or for a group of kite surfers, there is also a Bunk Bedroom, an unusual sight at a luxury hotel.  The room features 6 single beds with a double indoor bathroom plus an outdoor shower, so all guests have the space and facilities to feel comfortable. The outside deck overlooks the pool of the Hotel Casana and the ocean.
The food at Hotel Casana is superb and is inspired by and sourced from the natural surroundings of the hotel, focussing on delicious local ingredients, such as fresh fish and seafood, tasty organic salads and vegetables, and herbs from the garden of Hotel Casana. Chef Renato Machado runs the fine-dining restaurant using his experience from working in Michelin-star restaurants and alongside renowned Brazilian chefs. The chef devises daily menus based on what's in season and the fishing catch of the day. Naturally, vegetarians and vegans are easily catered for too. Your stay at Hotel Casana includes breakfast, lunch and dinner.
The 1.3-metre black mirror infinity pool is located by the bar and a perfect spot to relax and feel the breeze of north coast Brazil. Clock up some laps in the pool after you've been working out at the state-of-the-art gym.  Then head to the pool bar which is an ideal spot to order a cocktail and relax. Aside from the pool bar, there's also the Casana Beach Bar. After a kite-surfing session on the water, return to the Kite Bar Lounge to refuel. This informal space at Hotel Casana serves ice-cold beers and nutritious snacks, ideal for après-kite relaxation.  After a day of kite-surfing you may wish to book a treatment in the Massage Room and the room is also ideal for romantic couples' massages.
Hotel Casana is one of our favourite hotels in Brazil and perfect for a luxury holiday to Brazil.
SAMPLE LUXURY HOLIDAYS TO BRAZIL
Below are 3 sample itineraries of what you could do on holiday in Brazil.
Contact us to create your own luxury holiday.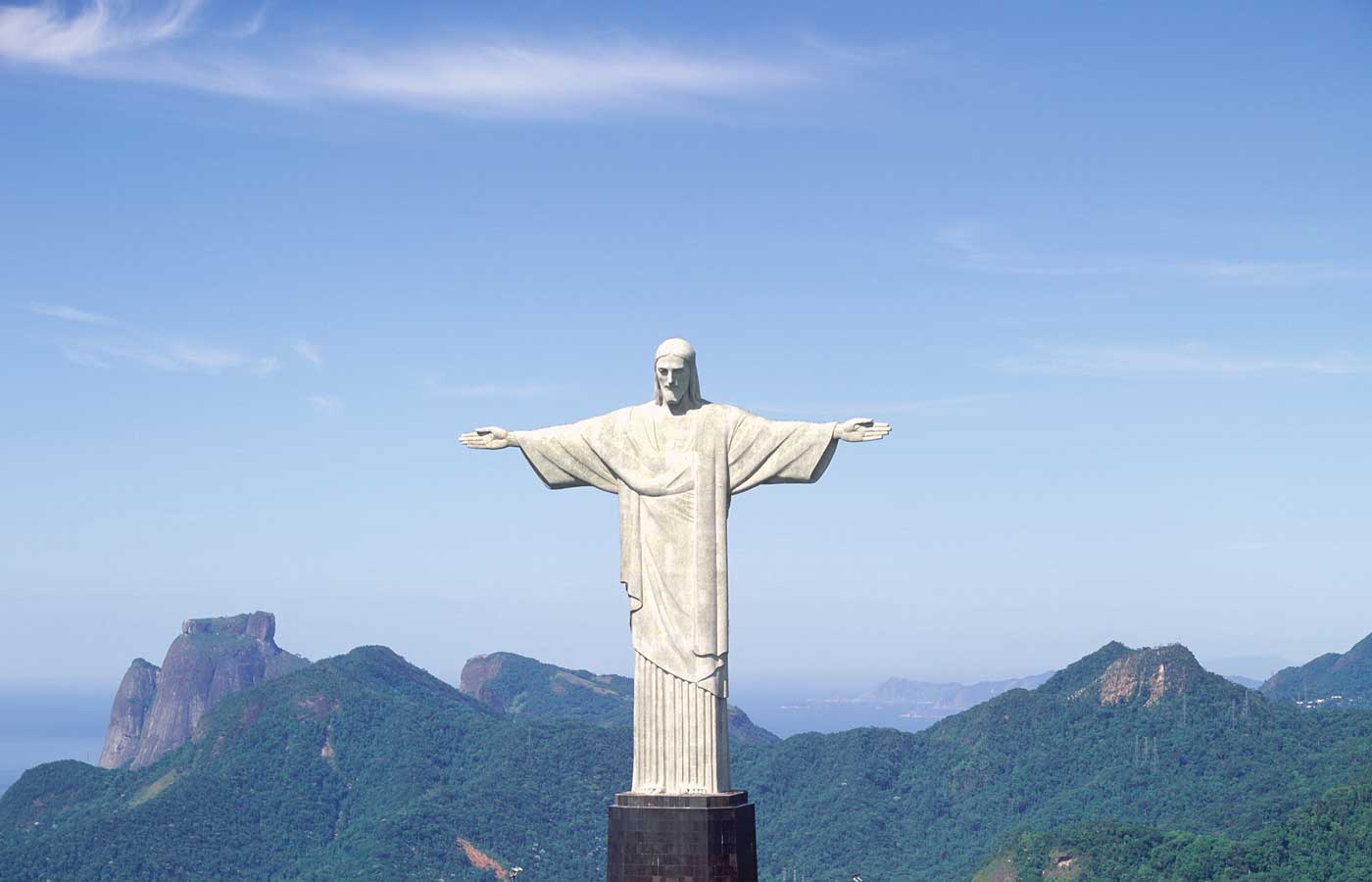 CLASSIC BRAZIL
A 16-day trip featuring luxury accommodation and the highlights of Brazil.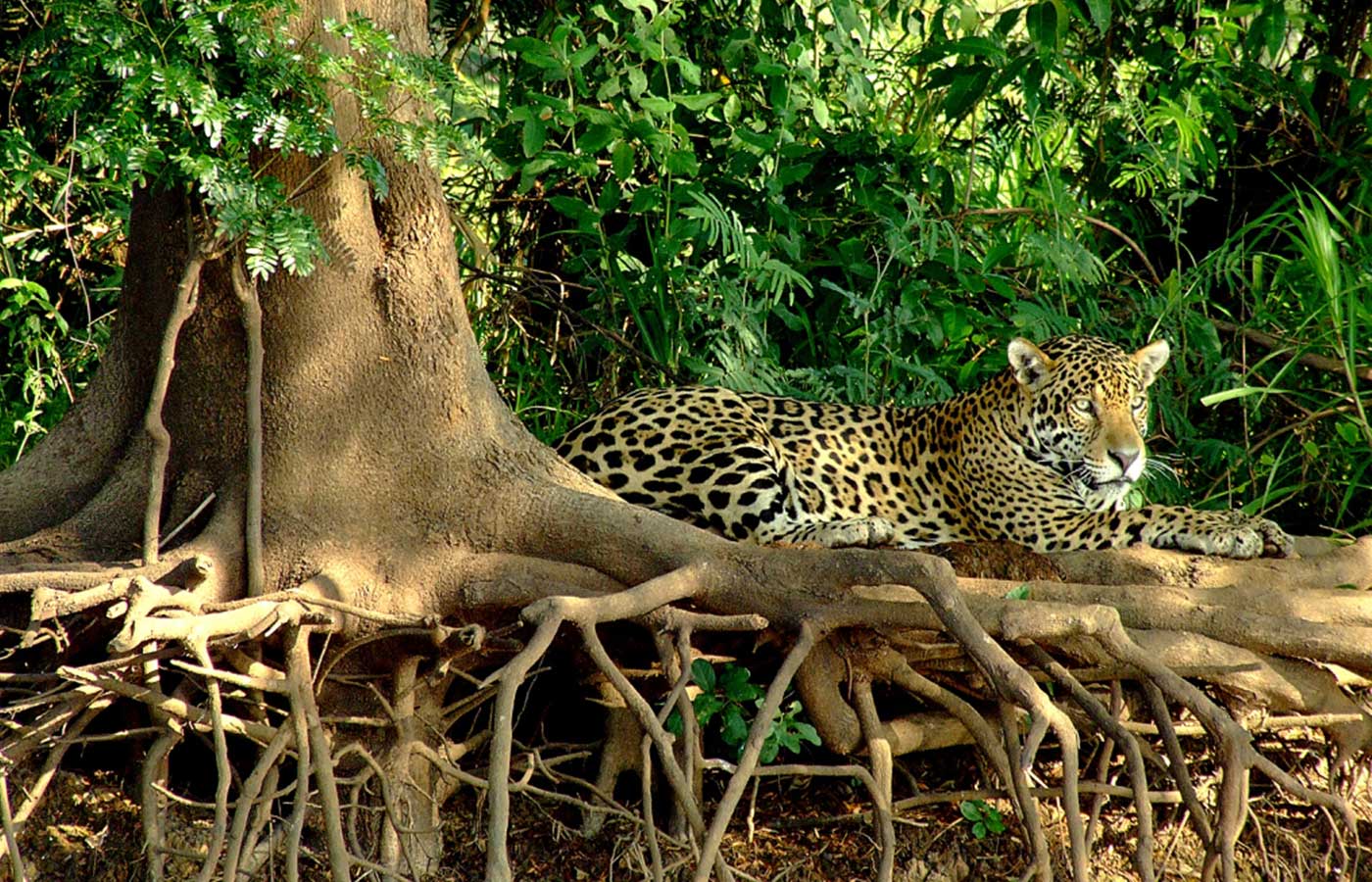 BRAZIL IN DEPTH
A 3-week luxury itinerary that allows you to really get under the skin of this wonderful country.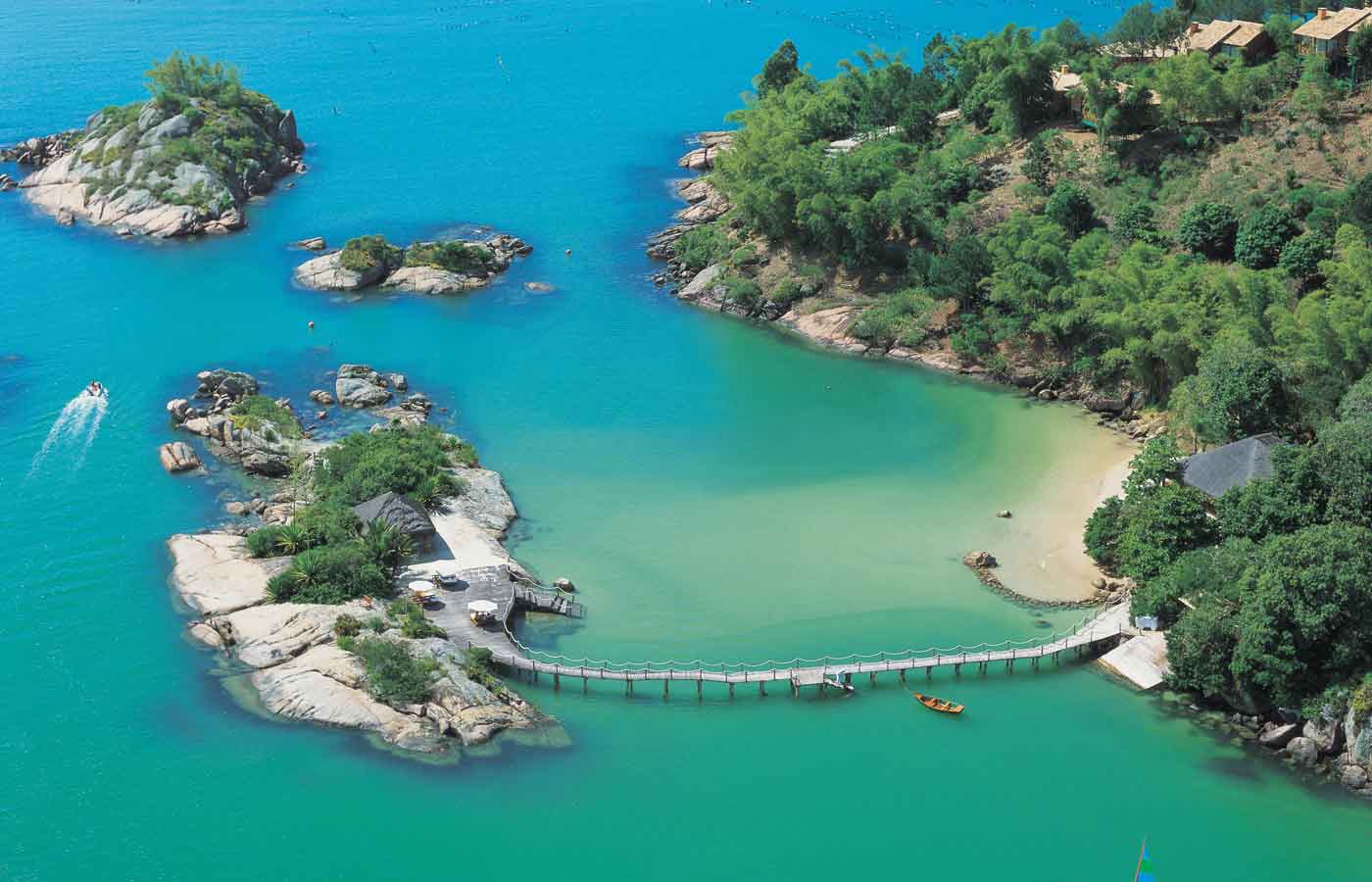 EXTRAORDINARY BRAZIL
A 20-day trip featuring luxury accommodation with exciting experiences, including Rio Carnival.
LOOKING FOR SOMETHING DIFFERENT?
Our favourite luxury hotels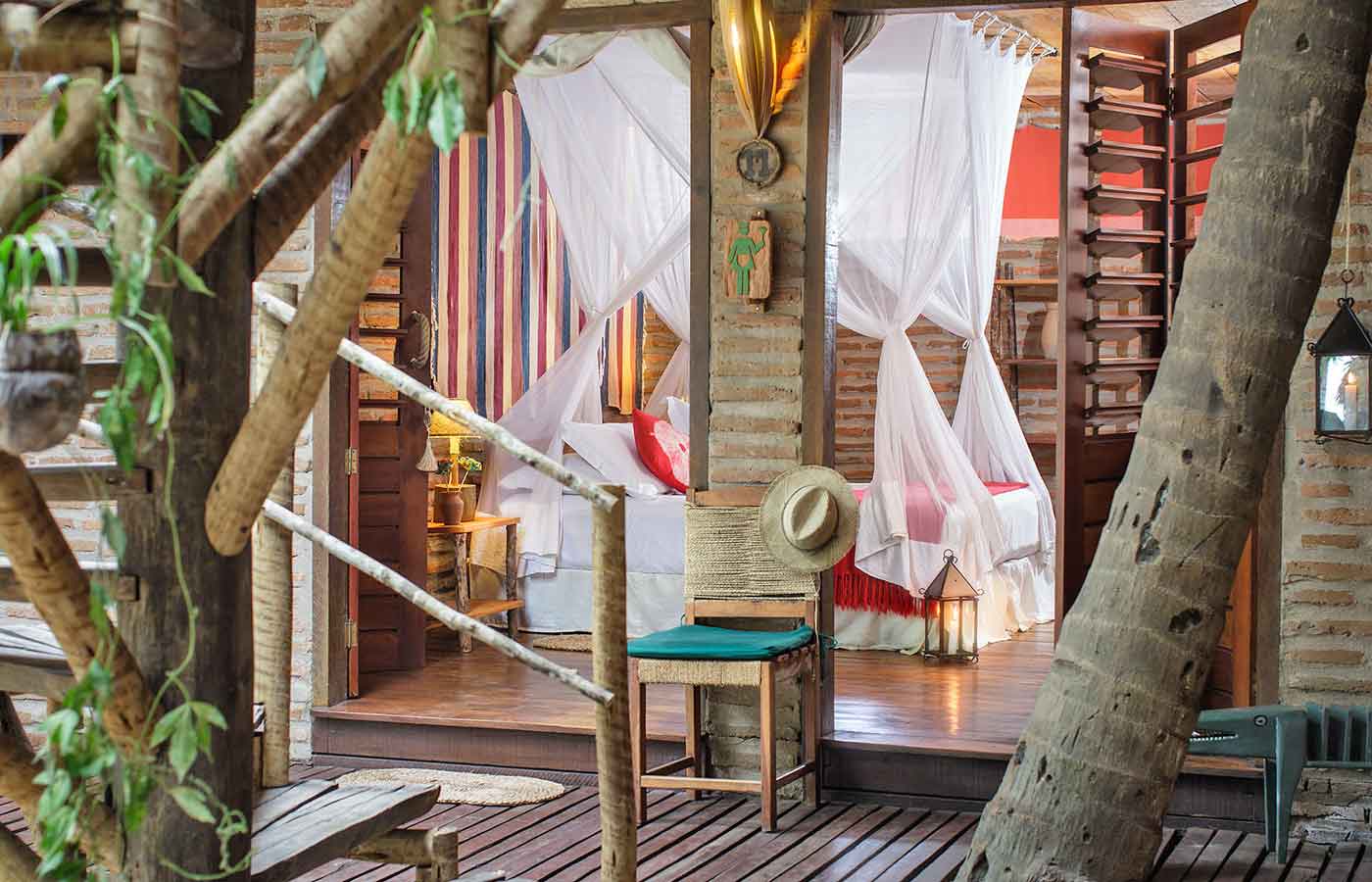 Pousada Vila Kalango
The Pousada Vila Kalango has an incredible location on the beachfront of Jericoacoara and offers a rustic sophistication which will appeal to anyone who wants to get away from it all and relax in comfort and tranquility.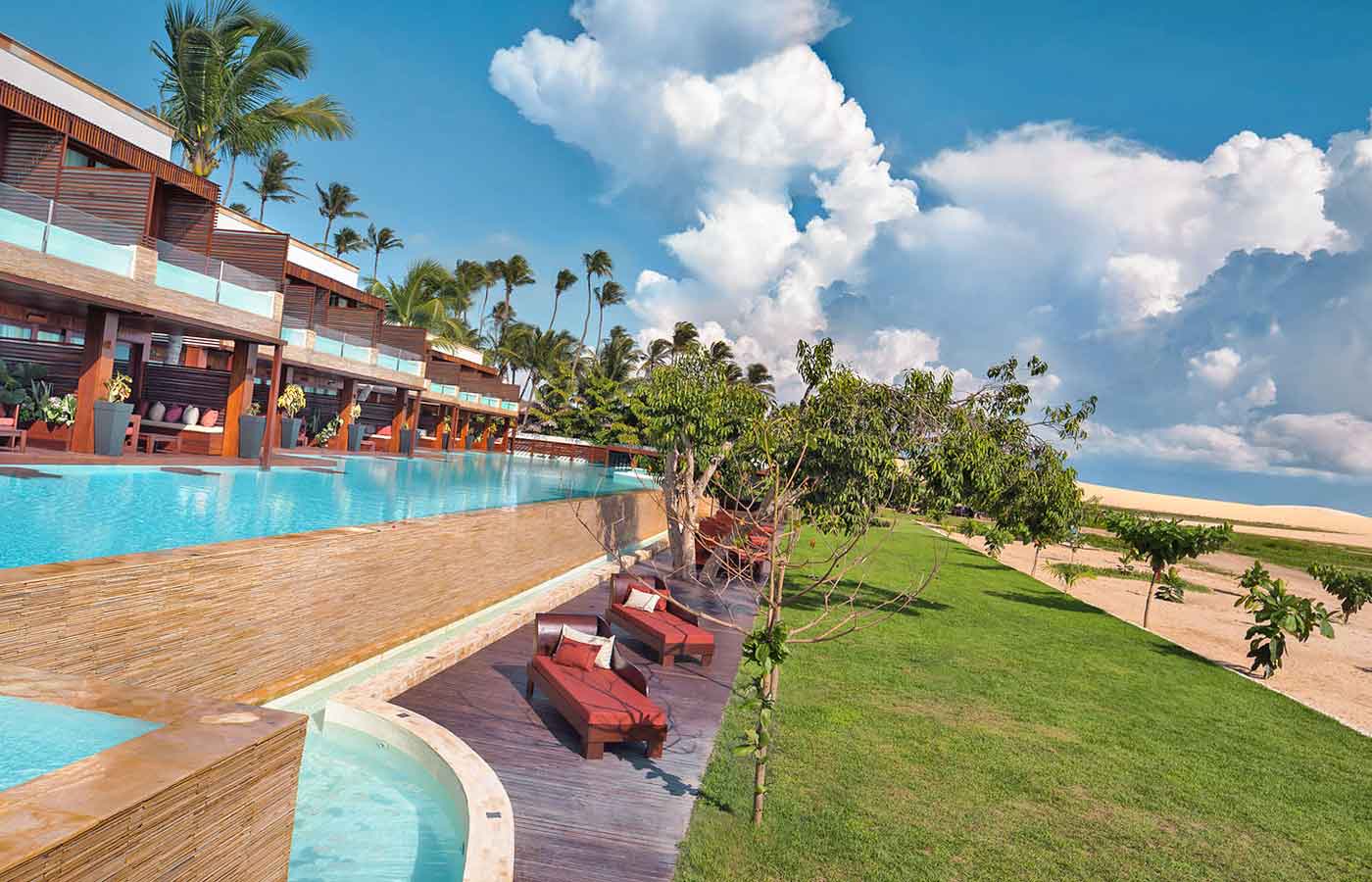 Hotel Essenza
The Hotel Essenza boasts stunning sea views along the beautiful white-sand Jericoacoara Beach. This luxurious beachfront hotel and all of the apartments have spectacular views over the sunset dune and the National Park of Jericoacoara plus plunge pools on the balcony or direct pool access.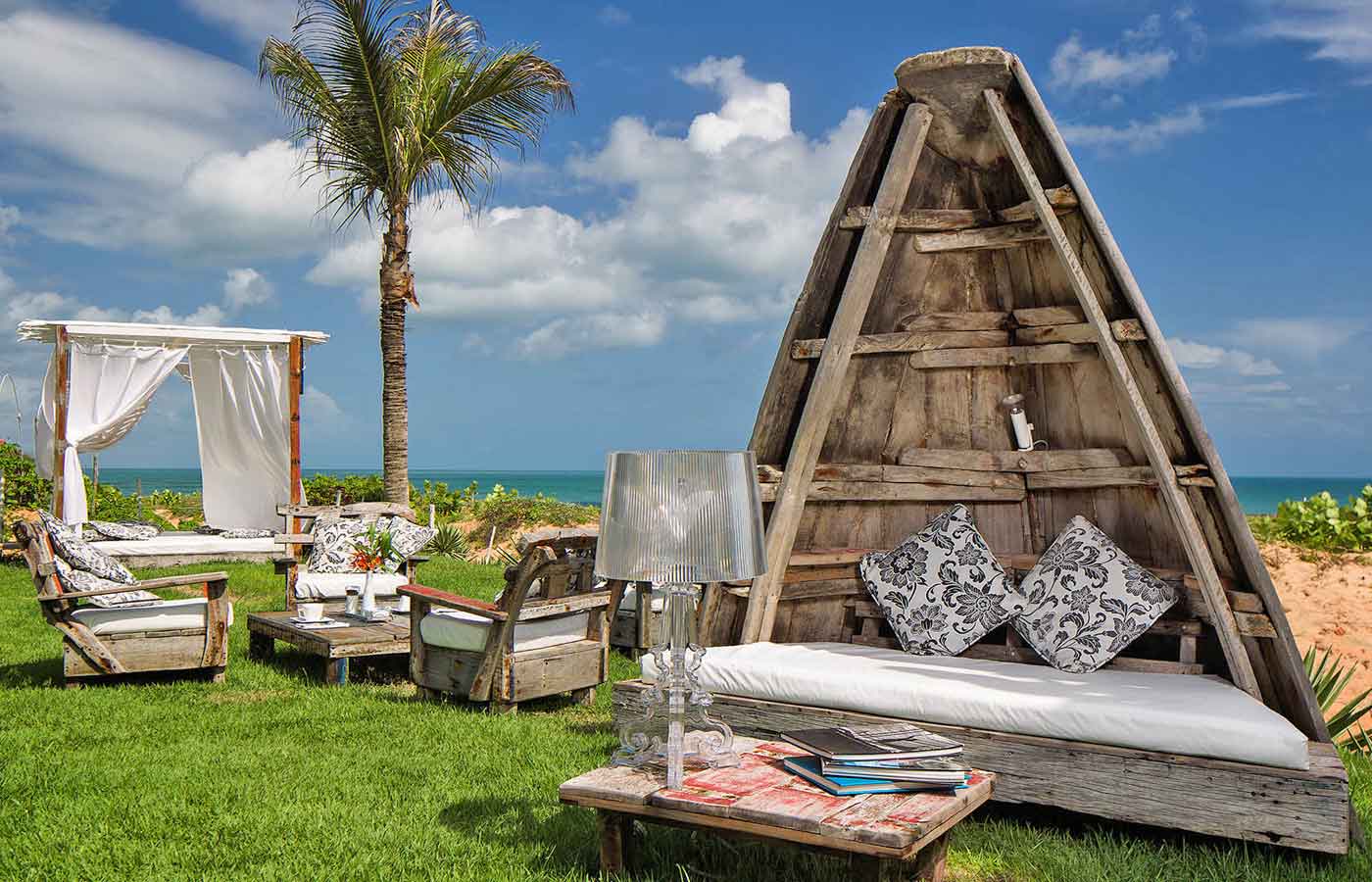 The Chili Beach Boutique Hotel
Considered one of South America's best beach hotels, and justifiably so, as this beachfront hotel in Jericoacoara is simply a wonderful place to stay on a holiday to Brazil. The whole property exudes luxury and guests will love the laid back atmosphere.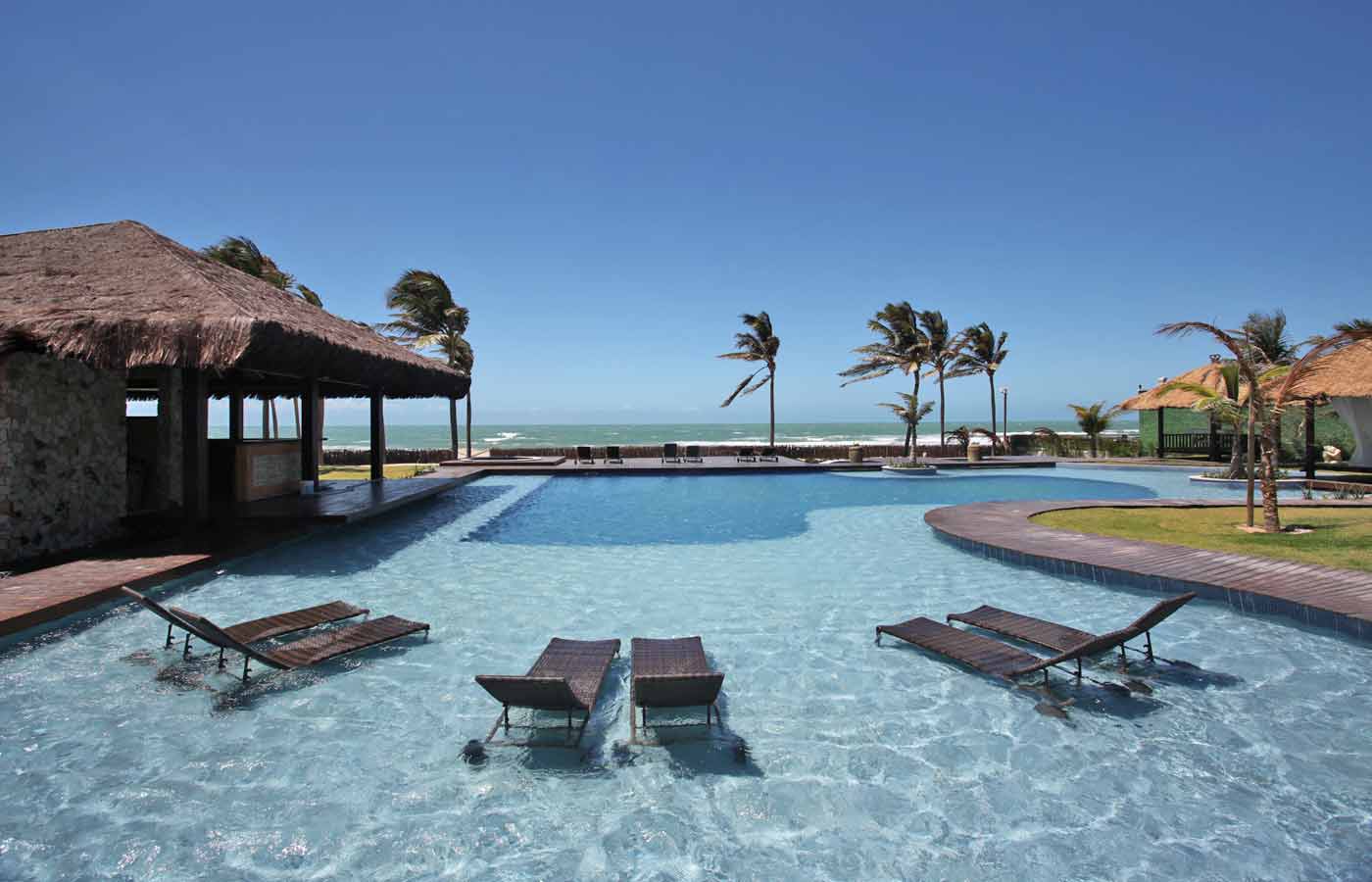 Zorah Beach Hotel
A tropical Brazilian beachfront is the last place one might expect to find an Asian-themed luxury hideaway, but this is what greets guests at Zorah Beach Hotel in the stunning locale of Guajiru Beach, roughly 2 hours from Fortaleza. This hotel offers the perfect slice of paradise on a beach which is deserted save for a few kitesurfers.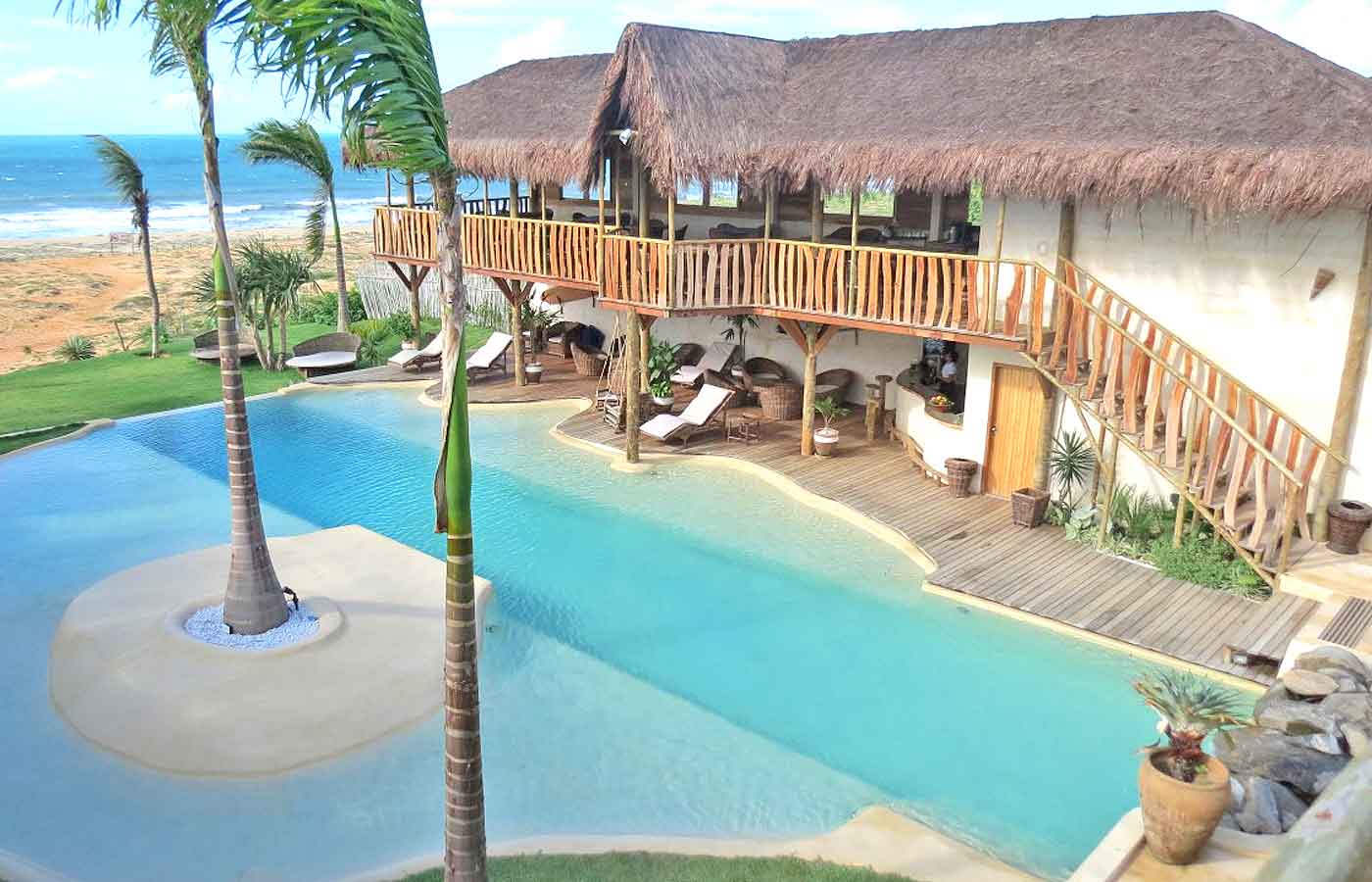 Hotel Hurricane Jeri

Located in the centre of Jericoacoara and just 50 metres from the beautiful Malhada and Jericoacoara beaches, the Hurricane Jeri offers guest a unique experience. The hotel is surrounded by wonderful gardens, within which guests can find a fantastic lagoon-shaped swimming pool, relax in the luxury of a Jacuzzi or swing in a hammock.