LA CASONA HOTEL AT MATETIC VINEYARDS
La Casona Hotel & Matetic Vineyard is a boutique hotel and winery located in an estate within the Casablanca Valley, less than an hour from Santiago airport.
It is the only winery in the Casablanca Valley with a high-end boutique hotel attached. The hotel, called La Casona is a traditional 1900's L-shaped building with terracotta tiles and large gardens filled with flowers and birds. There are just eight rooms, each one named after a different grape. The style is classic in fitting with the building. There is a long swimming pool, and three restaurants, one of which is just open to hotel guests.
The winery is further up the valley in which the estate sits, and is interesting in that it produces biodynamic wine (no chemicals or fertilizers). Family friendly, grape juice tasting is offered to children and there are bikes for all ages including those fitted with baby seats.  Located between Santiago and the coast, Matetic is great for combining with a visit to Valparaiso, and can be visited just for the day, and booked on both full and half-board basis.
SAMPLE LUXURY HOLIDAYS TO CHILE
Below are 3 sample itineraries of what you could do on holiday in Chile.
Contact us to create your own luxury holiday.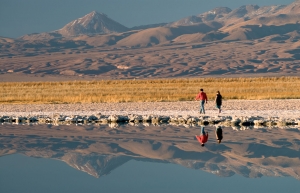 CLASSIC CHILE
A 12-day itinerary that offering the perfect introduction to Chile with luxury accommodation.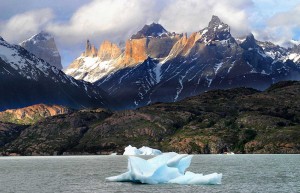 CHILE IN DEPTH
In 19 days you can experience the real Chile with stunning landscapes and luxury hotels.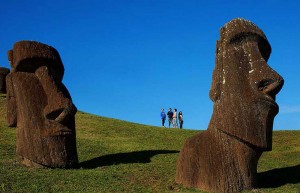 EXTRAORDINARY CHILE
A two week itinerary offering the perfect trip to Chile, combining stunning locations with luxury.
LOOKING FOR SOMETHING DIFFERENT?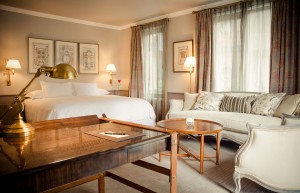 The Singular Santiago

The Singular Santiago is an alluring blend of classic and contemporary, offering modern comforts while exuding the charm of a bygone era. Though the hotel is brand new, your room will have an air of classic comfort.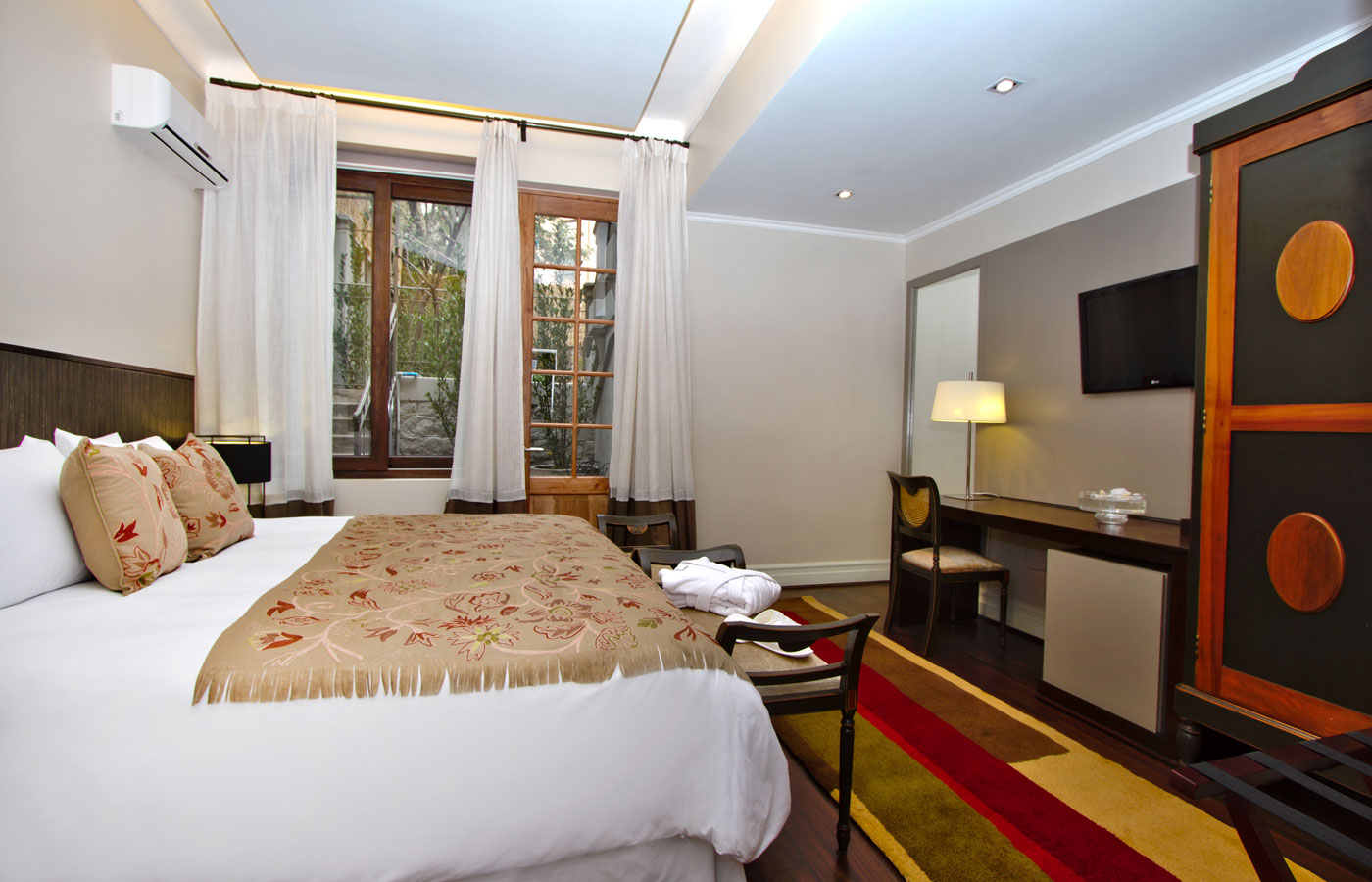 Casa Bueras Boutique Hotel

Situated in the heart of the bohemian Lastarria district in Santiago, the Casa Bueras Boutique Hotel is ideally located for exploring the capital. The hotel itself dates back to 1927, and the historic town house has been lovingly converted into a charming and unique place to stay.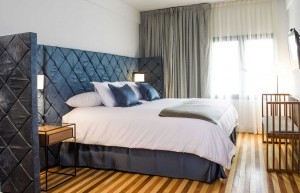 Luciano K

The Luciano K is a luxury, boutique hotel in the bohemian Lastarria neighbourhood of Santiago. Located opposite Parque Forestal and a few minutes' walk from numerous sights and restaurants, this is an elegant hotel in one of Santiago's prime areas. Boutique, art deco and modern blend.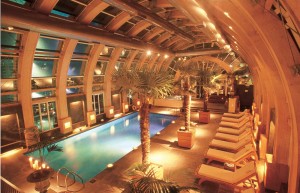 Ritz Carlton

The Ritz-Carlton is a luxury, 5-star hotel in Santiago's prestigious El Golf district.  With all the style associated with the Ritz-Carlton brand, this hotel is a cut above the rest.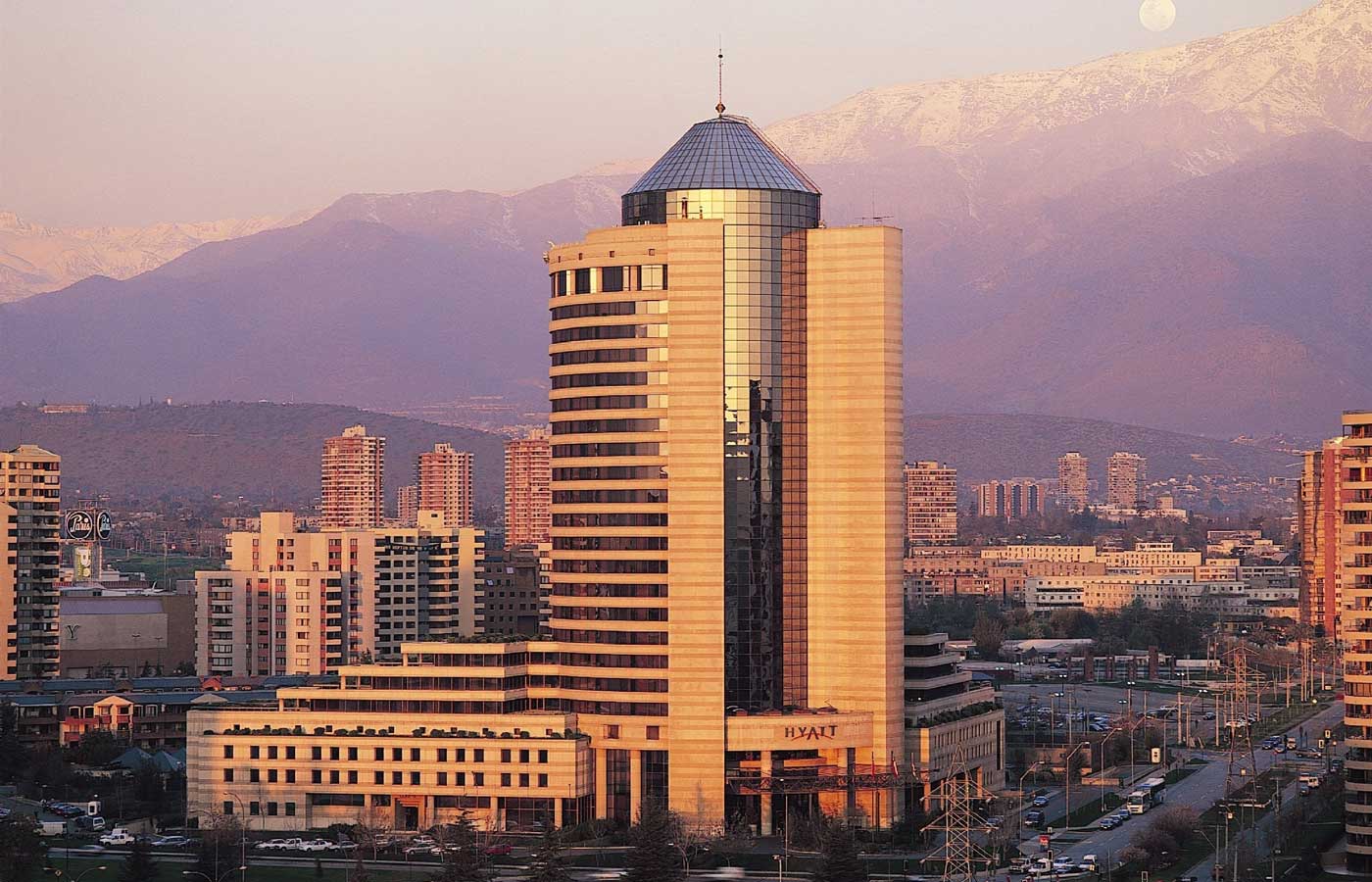 Hotel Santiago

Hotel Santiago is a 5-star hotel in the upmarket Las Condes district of Santiago. Offering an incredible outside pool and garden oasis, this is a luxurious hotel.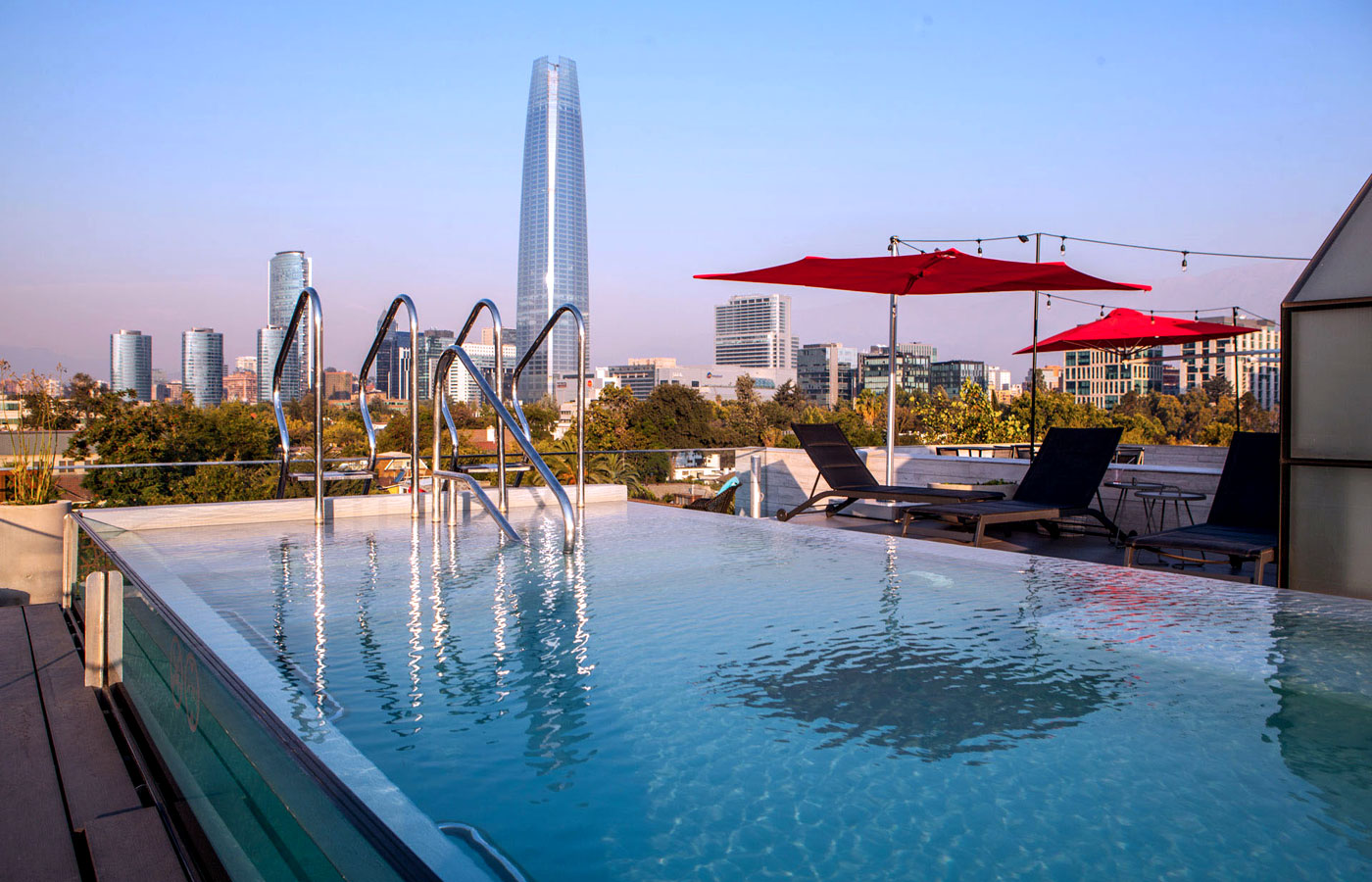 Hotel Ladera

With fabulous 360° views over the city and surrounding Andes mountains, a rooftop pool plus a contemporary design, the Hotel Ladera is a wonderful choice in the capital of Chile.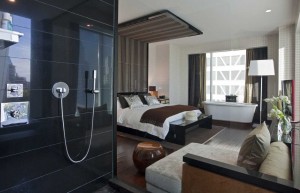 The W

The W is a luxury, 5-star hotel 5km from Santiago city centre in the upmarket Las Condes district. This is a modern and sophisticated hotel with a cool and luxurious vibe.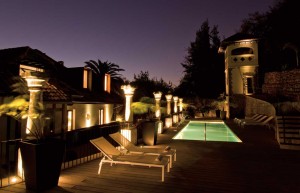 The Aubrey

The Aubrey is a luxury, boutique hotel in the Santiago neighbourhood of Bellavista Providencia. The style of the hotel is of the old mansion that it inhabits, with white walls, exposed beams, arches and polished wooden floors.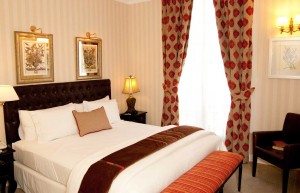 Le Reve

La Reve is a luxury, boutique hotel in Santiago's historic Providencia district. Housed in an old mansion, the hotel perfectly blends beautiful French architecture with stylish, modern touches. Distributed over four floors, the décor is classically elegant.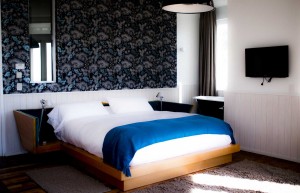 Palacio Astoreca – Valparaiso

The Palacio Astoreca Hotel was fully restored in 2012 and is located in the core of the historical city centre in Valparaiso, the most exclusive point in the natural amphitheatre overlooking the magnificent bay.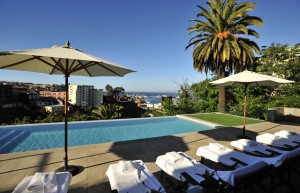 Casa Higueras – Valparaiso

In the heart of Cerro Alegre, with a magnificent view of Valparaiso's bay, is Casa Higueras. This colourful and unique city is a UNESCO World Heritage area, with a fascinating history.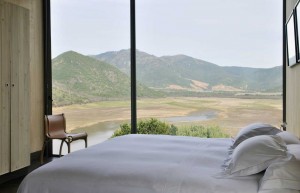 Vik Chile

Located in the middle of the 11000 acre VIK vineyard, Vik Chile is an avant-garde retreat south of Santiago. Just 22 suites, all boasting unique artwork, are available for guests making it an exclusive luxury resort. This stunning hotel is perfectly situated on a hilltop which overlooks the vines, valleys, forests and hills, all graced with a backdrop of the Andes Mountains.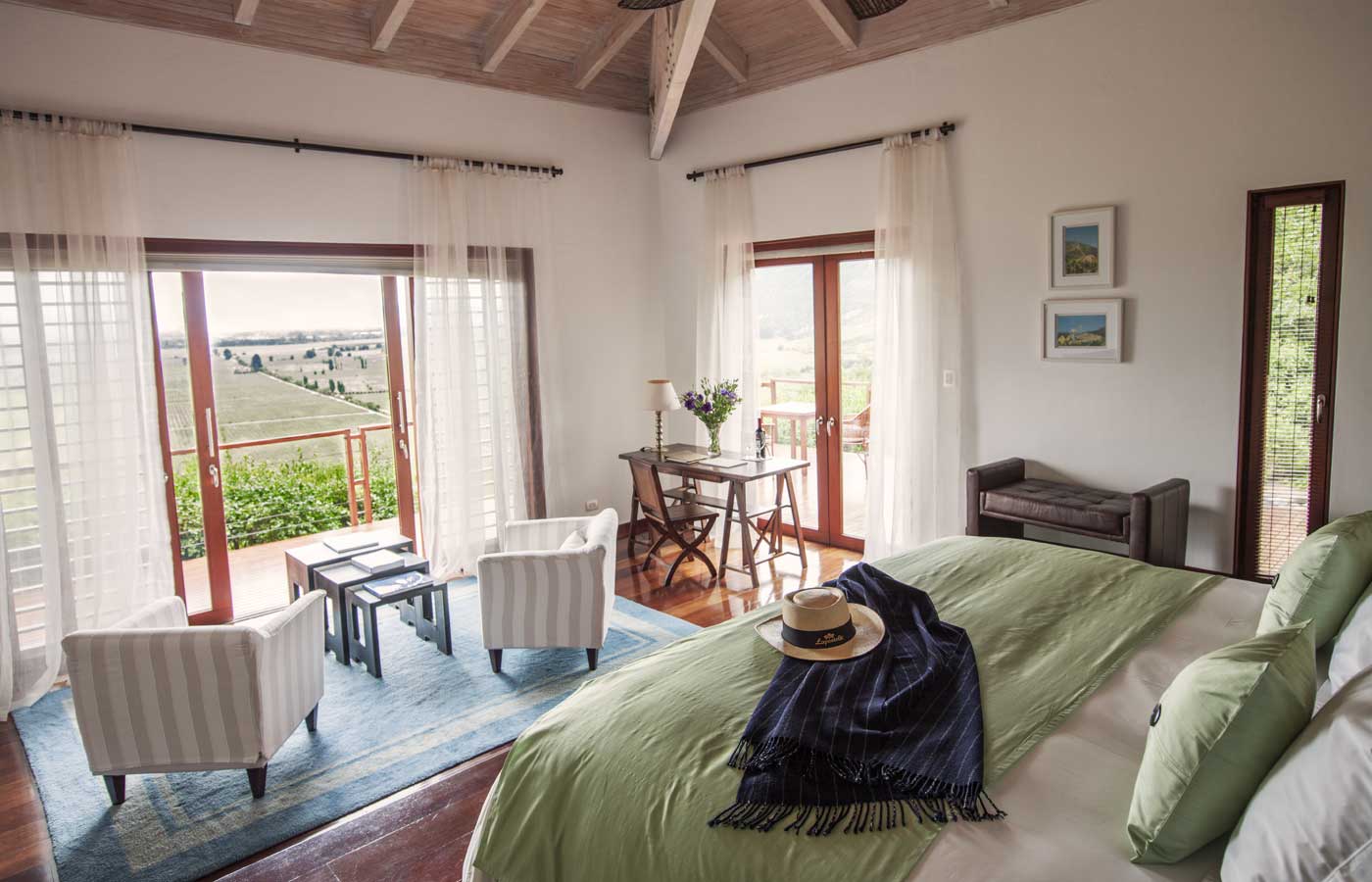 Clos Apalta Residence

Nestled in the beautiful Colchagua valley, surrounded by verdant forest and with views overlooking the vineyards, this is an intimate and elegant hotel and winery which describes itself as 'French in essence, Chilean by birth' and this perfectly sums up the style and sophistication and this luxurious wine lodge.