PATAGONIA JEEP SAFARI
Take control of your trip in a private Jeep safari through the astoundingly beautiful region of Patagonia.
In the far south of Chile and Argentina lies the region of Patagonia, a magical and somewhat unexplored area of extreme beauty. Mountainous landscapes are interspersed with ancient woodland and turquoise blue lakes. Highlights on the Chilean side include the spectacular Torres del Paine National Park and the chance to see the elusive puma, and over on the Argentine side; Perito Moreno glacier and the jagged peaks of Mount Fitzroy National Park.
There are many different ways to explore the highlights of Patagonia, but one of the best is to take a private Jeep safari. Choose from having a guide drive your chosen route, or drive yourself through beautiful scenery, making as many stops and detours as you wish.
The Jeeps that we provide are top of the range, with equipment that allows you to explore independently, including radios, binoculars, GPS Garmin and GPS Ranger devices. With complete freedom, you can take your time and enjoy making extra photo stops, plus choose from a variety of luxury accommodation options for each night of your safari. We can help plan which activities you would like to do, from hiking on glaciers and kayaking through iceberg filled lakes, to horseback riding across the pampas and trekking along unspoiled trails in the National Parks.
There are endless options in Patagonia, and taking a Jeep safari will turn your holiday into the trip of a lifetime.
To read more information and see more photos of the Jeep safari please visit our dedicated website by clicking here.
SAMPLE LUXURY HOLIDAYS TO CHILE
Below are 3 sample itineraries of what you could do on holiday in Chile.
Contact us to create your own luxury holiday.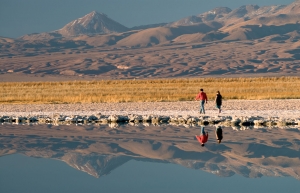 CLASSIC CHILE
A 12-day itinerary that offering the perfect introduction to Chile with luxury accommodation.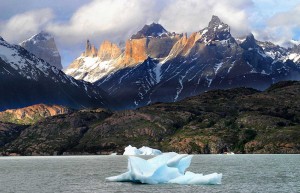 CHILE IN DEPTH
In 19 days you can experience the real Chile with stunning landscapes and luxury hotels.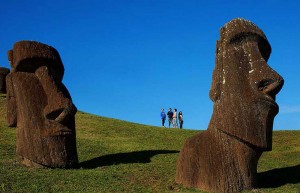 EXTRAORDINARY CHILE
A two week itinerary offering the perfect trip to Chile, combining stunning locations with luxury.
LOOKING FOR SOMETHING DIFFERENT?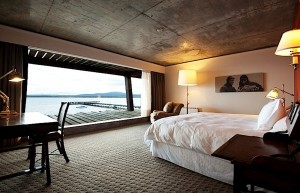 The Singular Patagonia

With spectacular views over the Fjord of Last Hope and the Andes Mountains, this hotel benefits from a great location. Best of all, your appreciation of Patagonia's beauty can continue once inside your personal haven as each room features floor to ceiling, 6-meter-wide picture windows.  A reminder that Mother Nature still makes the best artwork.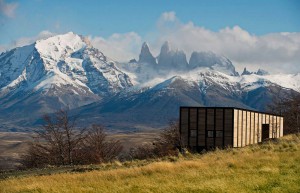 Awasi Patagonia

To be alone, or virtually alone, facing the infinite land of Patagonia: Awasi Patagonia offers an experience unlike any other.  Each villa is allocated its own guide and vehicle, allowing guests to explore the magnificent countryside at their own pace. The indigenous fauna remains intact in these forests and plains, where there are sightings of guanacos, ñandús (rheas), foxes, condors and, occasionally, pumas.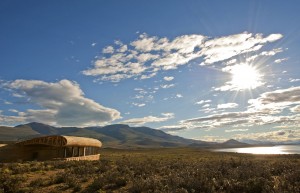 Tierra Patagonia

The award winning architecture complements the geology of the area – curved walls reflect the windswept valley and neutral colours blend with the landscape. Patagonia is a harsh and beautiful environment, with Torres del Paine National Park – which was declared a UNESCO Biosphere Reserve in 1978 – the regions crowning glory. The Tierra Patagonia Hotel boasts stunning views of the reserve, along with the surrounding pampa.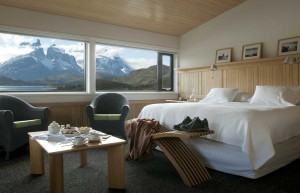 Explora Patagonia

The hotel is a striking building, its award-winning architecture of white wood balanced on the shores of the turquoise Lake Pehoé, named as one of the world's most beautiful lakes. The 49 rooms are decorated in a soft, neutral tones with polished wood panelling. The wide windows in each room are essential, showing stunning views of the Paine massif and the lake.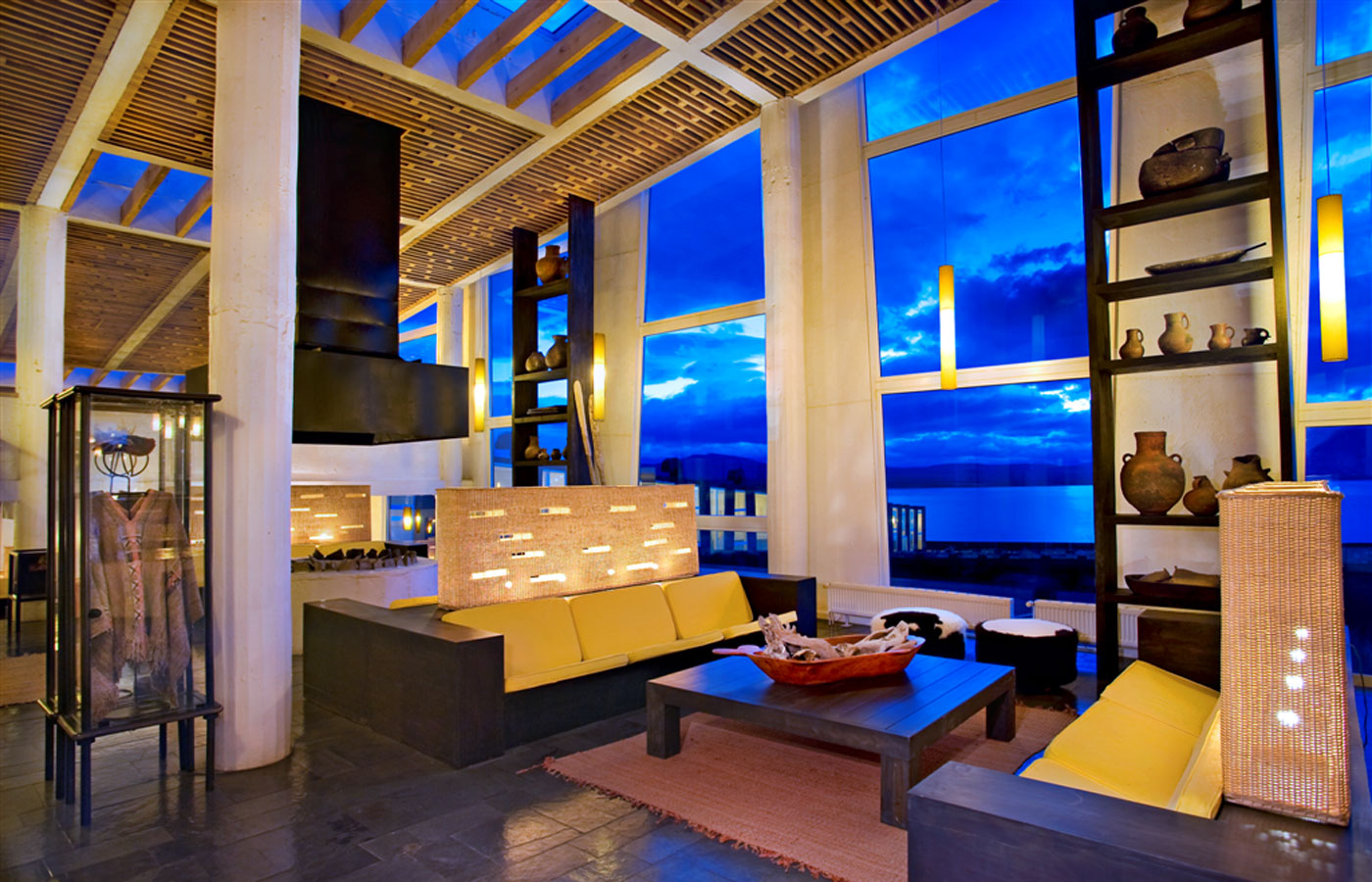 Remota Patagonia
Remota is a contemporary hotel incorporating a luxurious spa which offers guests a perfect base for exploring the exceptional beauty of Torres del Paine National Park.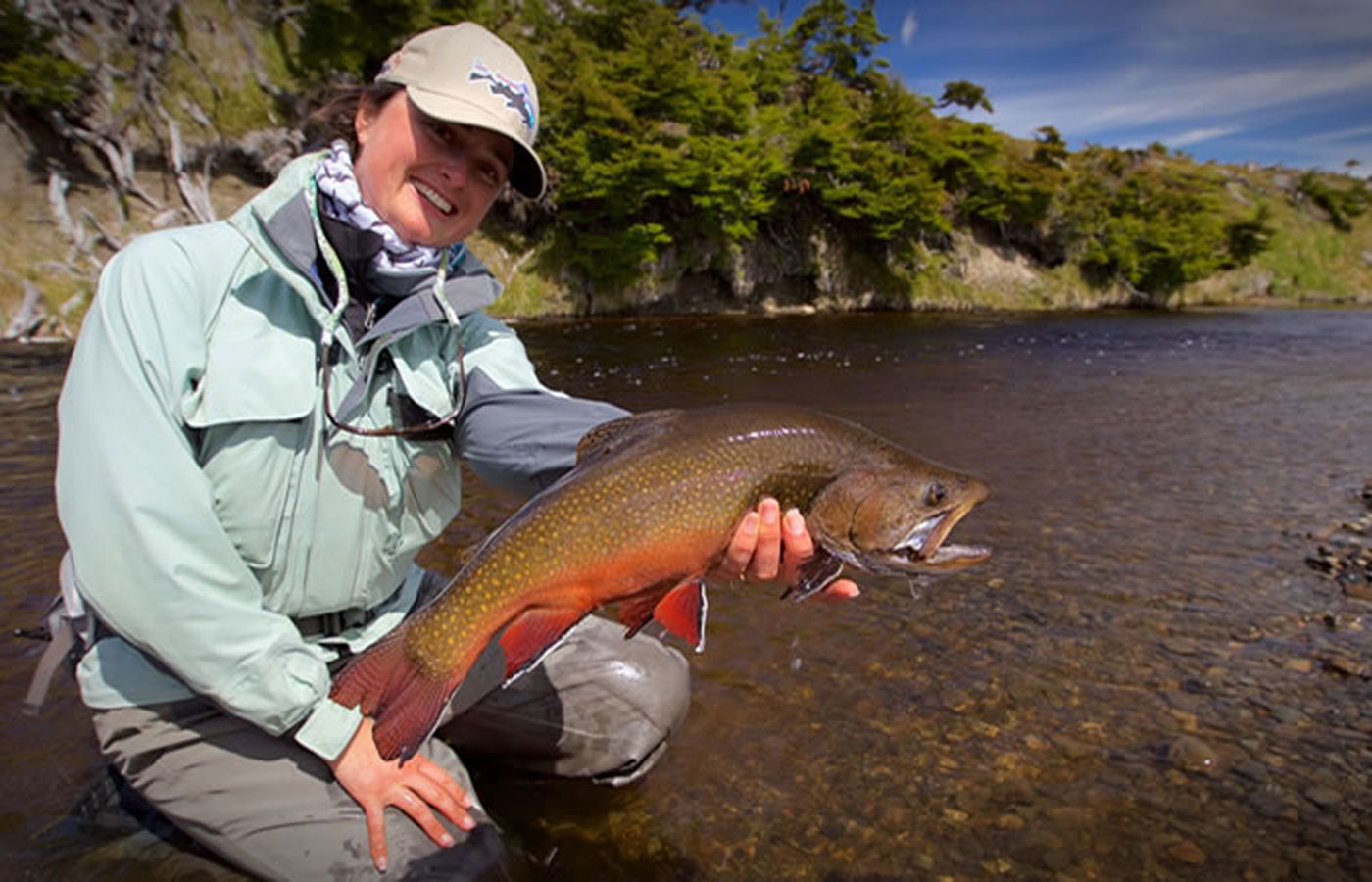 Lakutaia Lodge

World class fly fishing opportunities, day trips to Antarctica, heliskiing and visits to Cape Horn and just a few of the outstanding activities on offer at this remote lodge.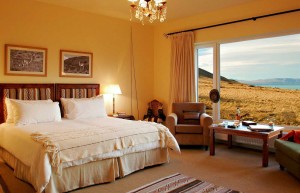 Eolo

The stylish and exclusive EOLO lodge is situated within a vast estancia of 4,000 hectares on the Argentine Patagonian steppe and is surrounded by what can only be described as a unique stage of spectacular nature.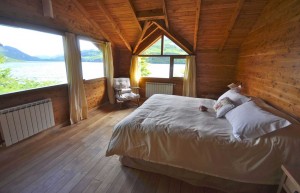 Aguas Arriba

In Argentinian Patagonia, located next to the Lago del Desierto, there is an exclusive and tranquil lodge named Aguas Arriba Lodge.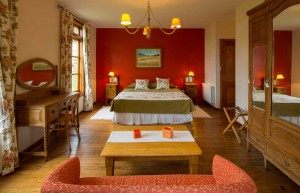 Estancia Nibepo Aike

Estancia Nibepo Aike is a charming, family run estancia in beautiful Patagonia. Started by a Croatian settler over 100 years ago, it has survived four generations and is still run by the same family where they breed Hereford cattle.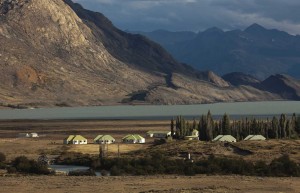 Estancia Cristina

Estancia Cristina is a charming property located in one of the most beautiful parts of Argentina. Founded in 1914 by an English family, the farm was passed down through the generations. Today, the owners strive to maintain the traditions and origins of this thriving farm.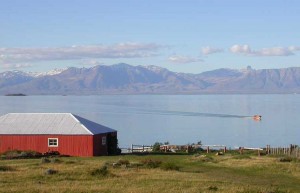 Estancia Helsingfors

Estancia Helsingfors is a luxury lodge set in stunning Patagonian surroundings. The lodge started life as home to a Finnish settler, Alfred Ranström, in the early twentieth century. It still holds its original name after Alfred's hometown of Helsinki.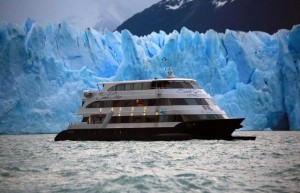 Cruceros Marpatag

Experiencing Patagonia by boat is the best way to ensure you get deep into the heart of this spectacular landscape. Marpatag offers cruises through the Glaciares National Park, surrounded by spectacular mountains, glaciers and woodland.