SAN IGNACIO RESORT HOTEL
Family-owned and established in 1976, the San Ignacio Resort Hotel is a premier,  full-service boutique  resort situated in the Cayo District, Western Belize.
The 26-room property is centrally located within a 17-acre private estate and at walking distance of the Cahal Pech Maya site and the charming San Ignacio.    Recently, the resort has seen major remodelling  which included a marble Mediterranean-style lobby with an exotic hardwood staircase, an air-conditioned Baroque-themed Lobby Bar, a formal dining room, and an extended outdoor seating area. In addition, the property also introduced two premium suites, the Master Suite & Royal Suite, as part of its 40th Anniversary campaign.
Over the years, the property has been honoured  with various awards including Hotel of the Year and Restaurant of the Year by the Belize Tourism Board for offering unsurpassed levels of luxury service and hospitality. The hotel offers 26 luxury rooms and suites that offer hillside, garden, and rainforest views. Each is designed with exotic local art and furnishings made from Belizean hardwood and sustainable mahogany.
Attractions on site include the hotel's famous Green Iguana Project. This is an interactive exhibit that gives visitors a closer look at the life of Green Iguanas. The venture aims to conserve and look after the endangered species by educating the public about the role Green Iguanas play in the ecosystem. Guests can get involved by visiting the project and even adopting an iguana.
LOOKING FOR SOMETHING DIFFERENT?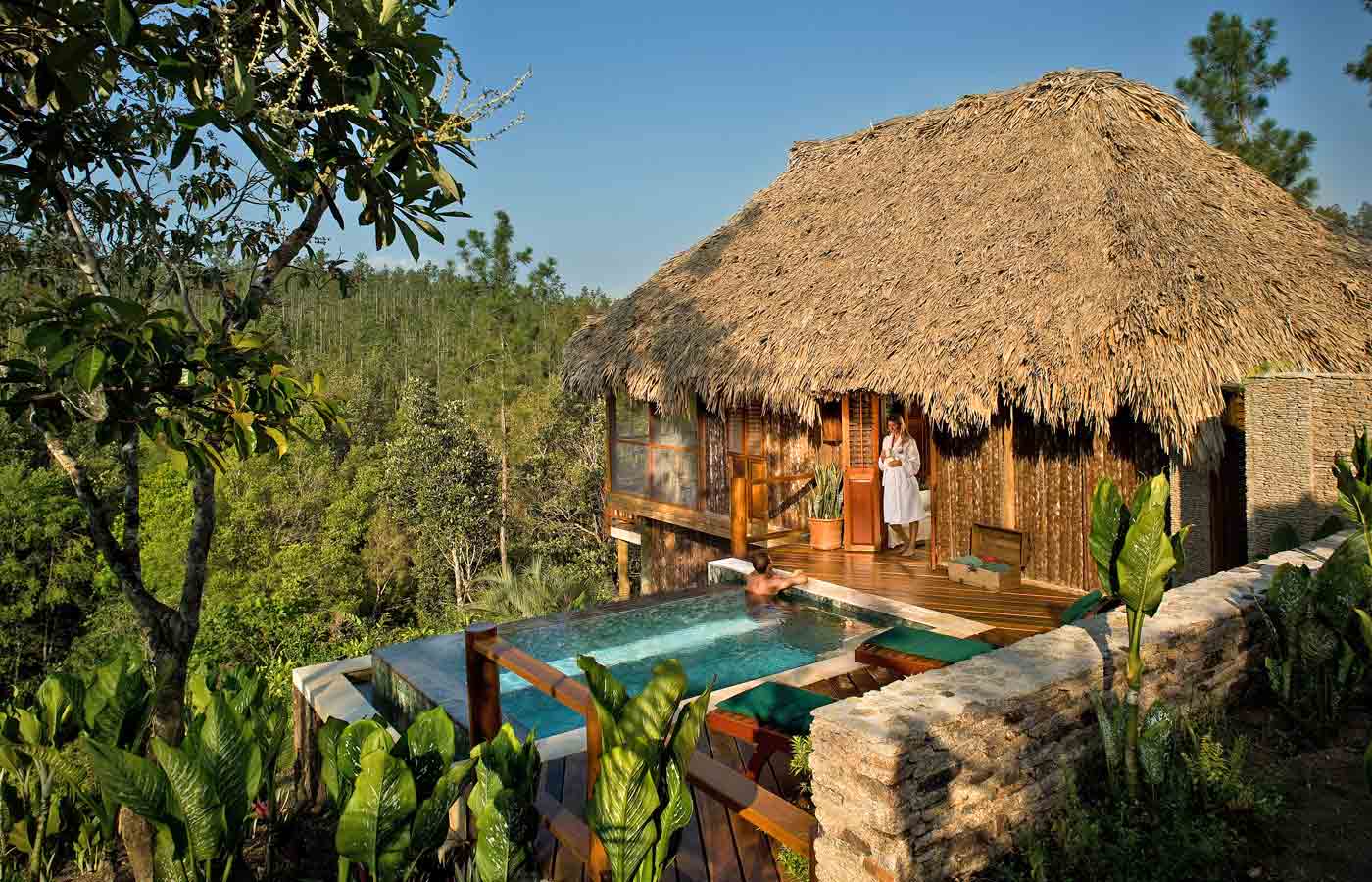 Blancaneaux Lodge

This luxurious hideaway located in the middle of a 107,000 private reserve is surrounded by native flora and fauna. Huddled on the banks of a small creek, the lodge offers an unforgettable experience in Belize.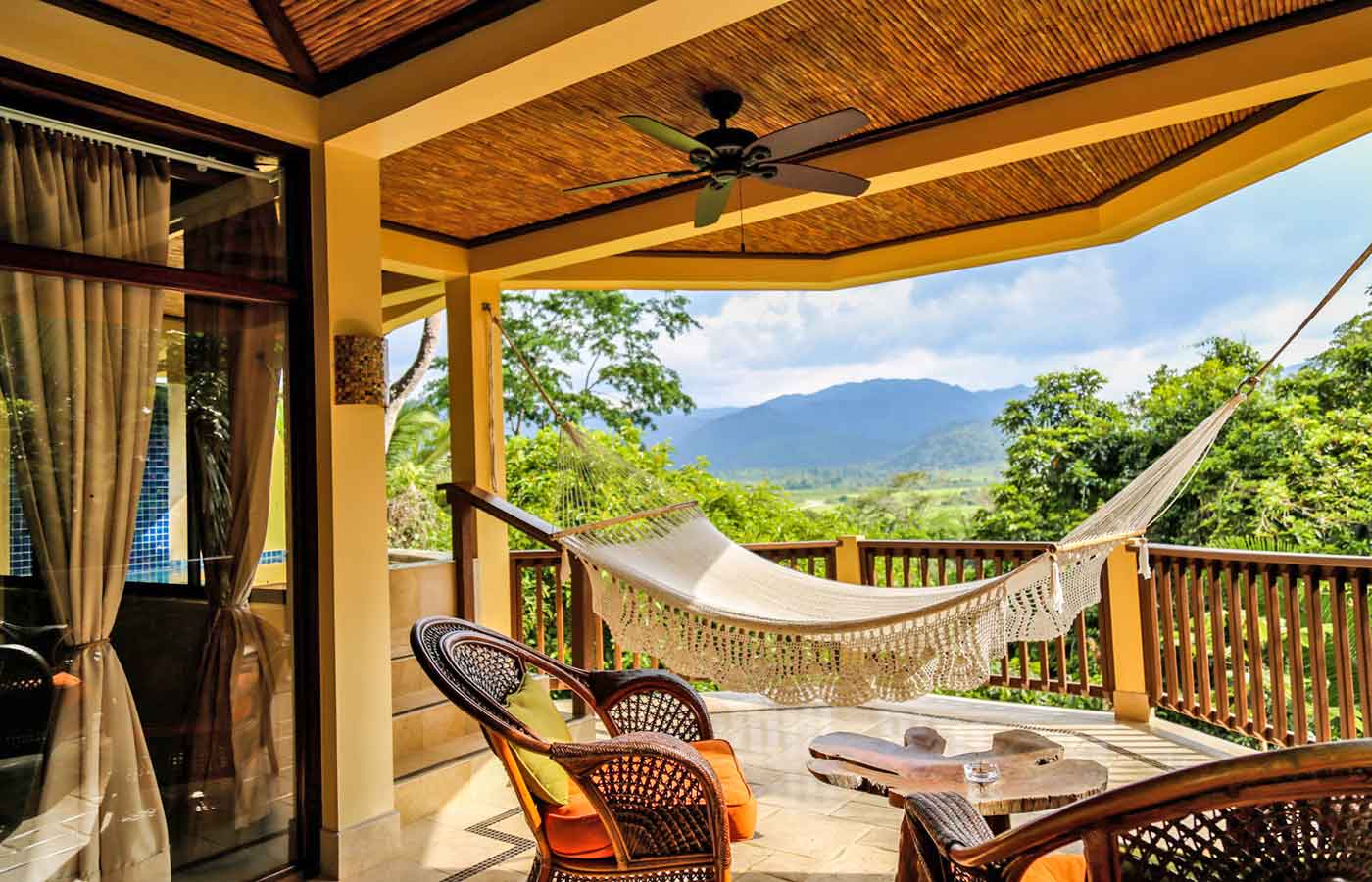 Sleeping Giant Rainforest Lodge

In the heart of the Mayan region of Belize, the Sleeping Giant Rainforest Lodge is a pristine paradise for those seeking luxury.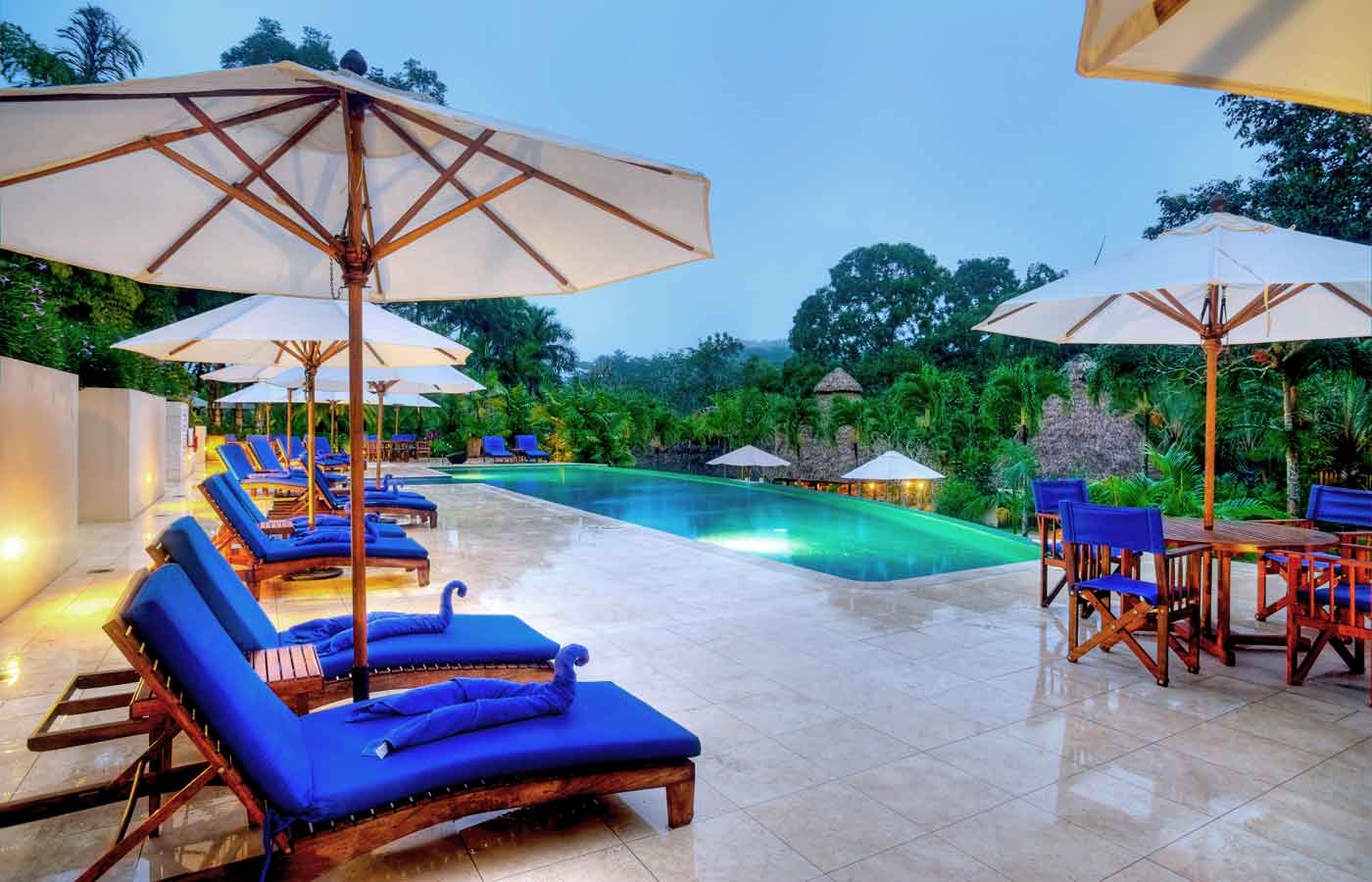 Chaa Creek

Since Chaa Creek´s inception 30 years ago, the owners Mick and Lucy Fleming strove to coexist with nature while creating a true jungle experience. The result is an exquisite blend of natural beauty and man-made comforts.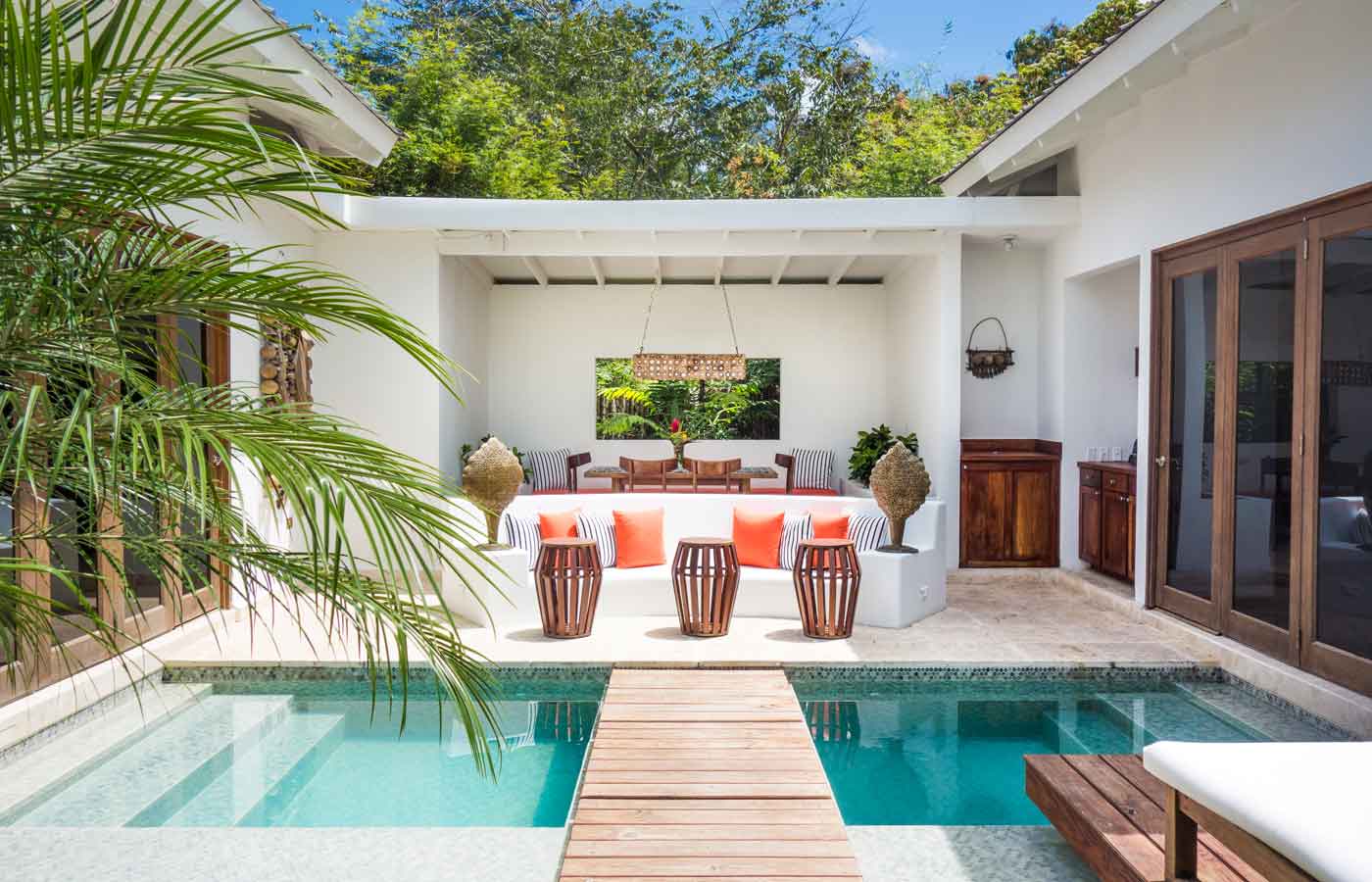 Ka'ana

A short journey from San Ignacio town in the Cayo district of Belize, Ka'ana combines a tropical jungle escape with all the style and aesthetics of a cosmopolitan boutique vacation.