VILLAS DE TRANCOSO
This stunning beach hotel, a coastal paradise surrounded by forest and carefully curated tropical gardens, provides the perfect beach getaway for those seeking to unwind by the sea.
Villas de Trancoso offers a selection of romantic and secluded suites and individual villas, where guests can relax in a private and luxurious environment a stone's throw away from the charming, historic village of Trancoso. Each of the 10 elegant villas features a spacious living area, free Wi-Fi, a flat screen TV, a mini-bar and a deck or veranda complete with hammocks for taking a nap as the locals do. Upgraded villa categories can also offer access to a kitchen, additional bedrooms and even a private Jacuzzi.
In addition to the amenities available in the rooms, the hotel boasts excellent facilities and during their stay guests will be able to take advantage of the airy restaurant, the beach bar, a private beach area, a white marble swimming pool, a spa & wellness centre, a games room, a fitness area and extensive tropical gardens designed with attracting the exotic local fauna in mind.
The hotel's restaurant offers a menu of colourful, locally-inspired dishes that capture the richness of the region's unique gastronomy as well as international favourites, whilst the bars focus on producing superbly prepared natural, fruit-based beverages. Guests will be able to enjoy a delicious complimentary breakfast every morning in the restaurant situated on the famous Praia dos Nativos, choosing from a wide variety of freshly prepared options while breathing in the sea air.
SAMPLE LUXURY HOLIDAYS TO BRAZIL
Below are 3 sample itineraries of what you could do on holiday in Brazil.
Contact us to create your own luxury holiday.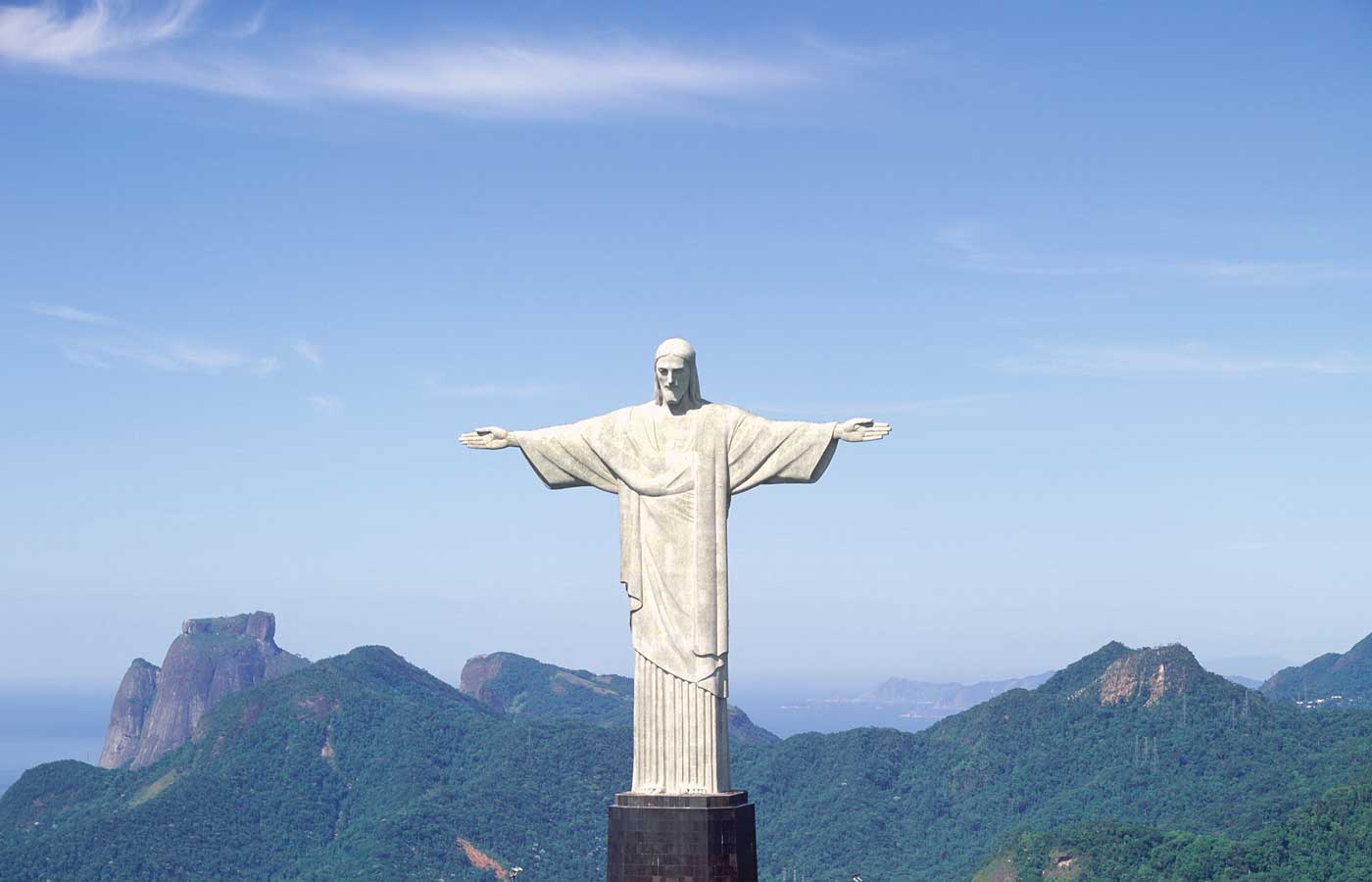 CLASSIC BRAZIL
A 16-day trip featuring luxury accommodation and the highlights of Brazil.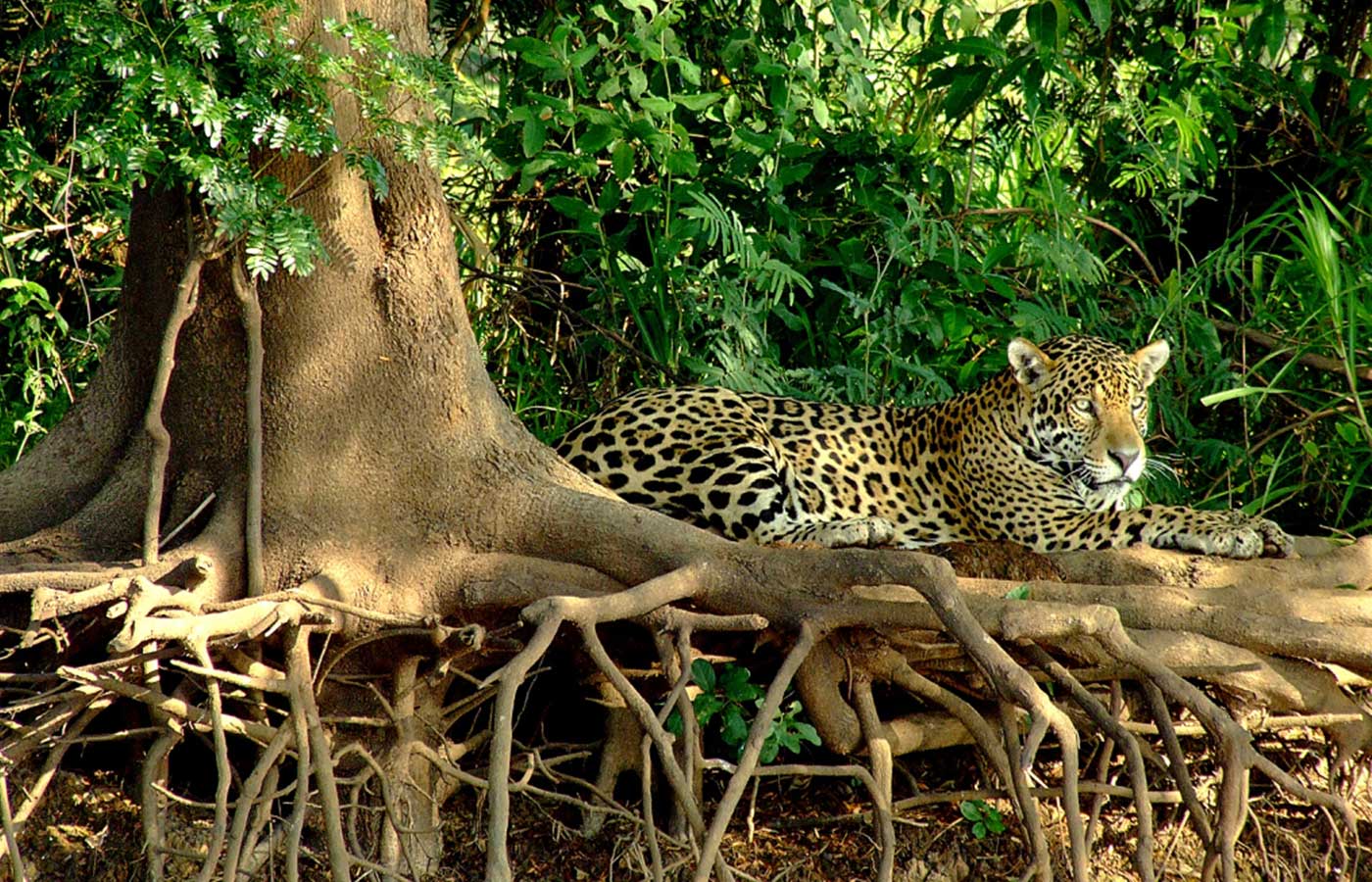 BRAZIL IN DEPTH
A 3-week luxury itinerary that allows you to really get under the skin of this wonderful country.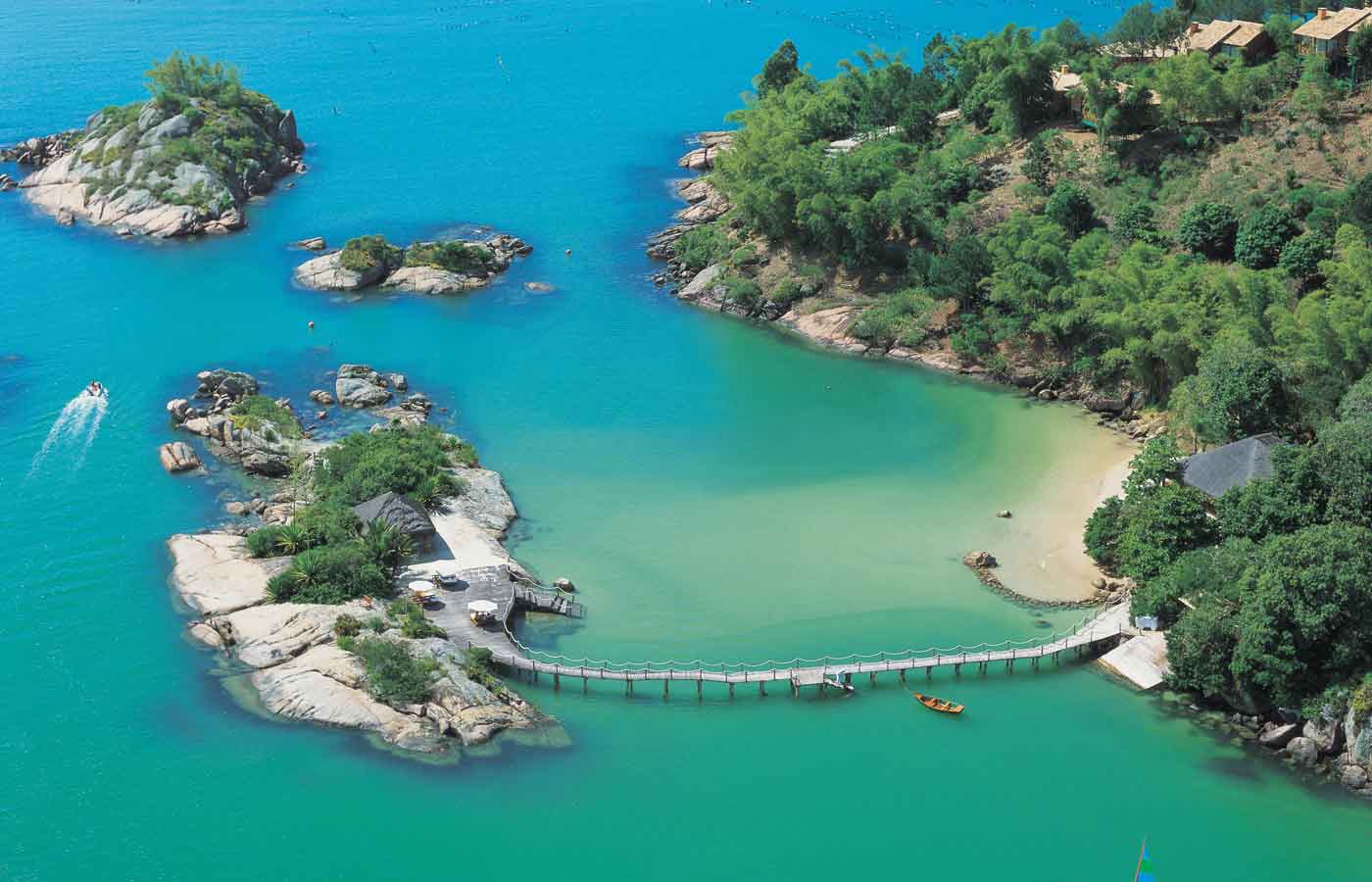 EXTRAORDINARY BRAZIL
A 20-day trip featuring luxury accommodation with some exclusive and exciting experiences, including Rio Carnival.
LOOKING FOR SOMETHING DIFFERENT?
Our favourite luxury hotels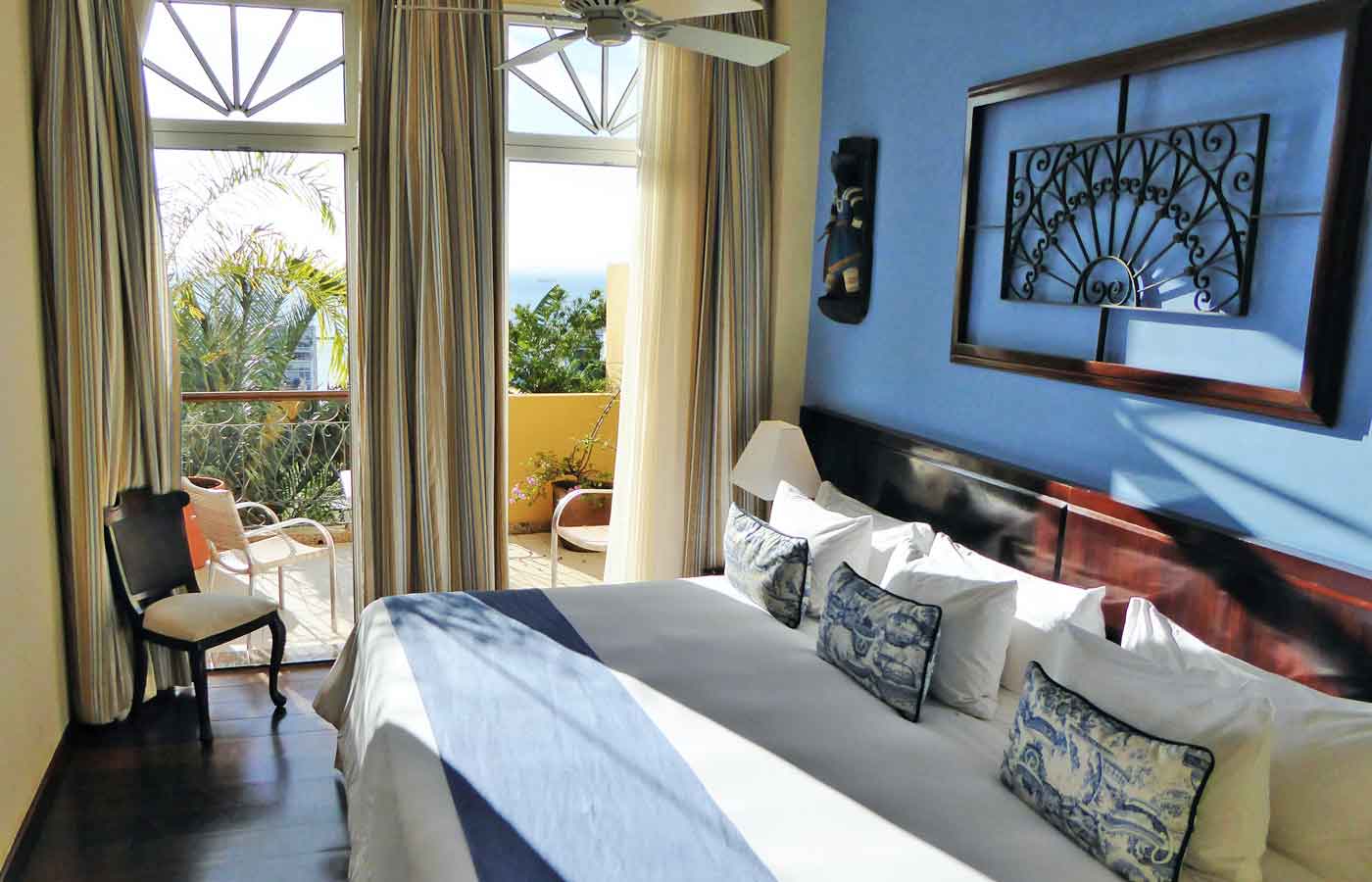 Casa do Amarelindo
This small boutique hotel is housed in a beautifully restored 19th century town house in the heart of historic Pelourinho, which overlooks the spectacular All Saint's Bay. Casa do Amarelindo benefits from easy access to the heart of Salvador, famous for its pastel coloured buildings, winding cobbled streets and baroque churches.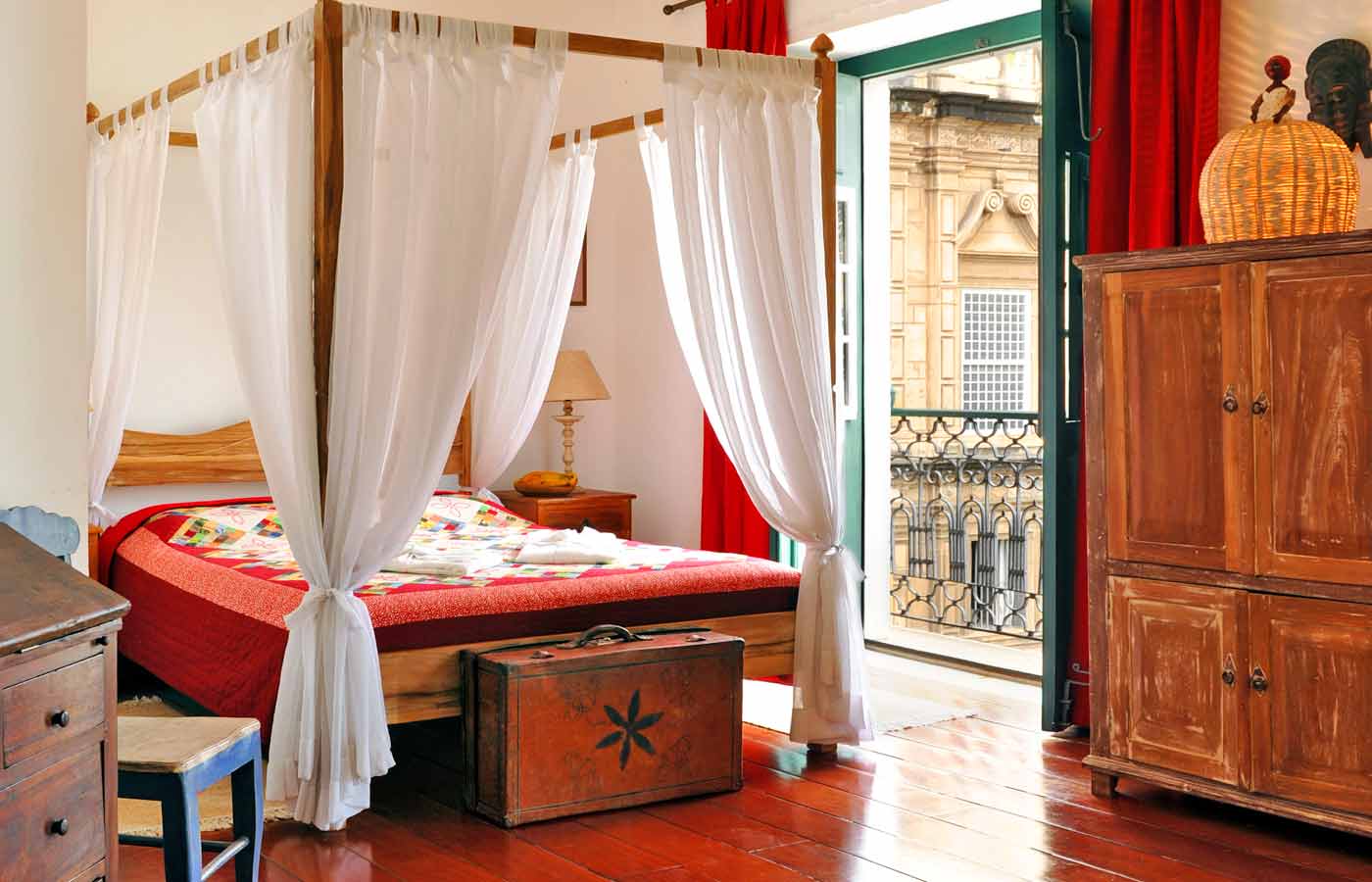 Villa Bahia

Situated in the colonial heart of Salvador, amongst the jubilant façades of the Pelourinho, Villa Bahia occupies two adjoining colonial-era homes, the classic architecture evoking the grandeur of a bygone age. Nestled deep in the historic centre of the city, Villa Bahia is just 5km from Porto da Barra beach.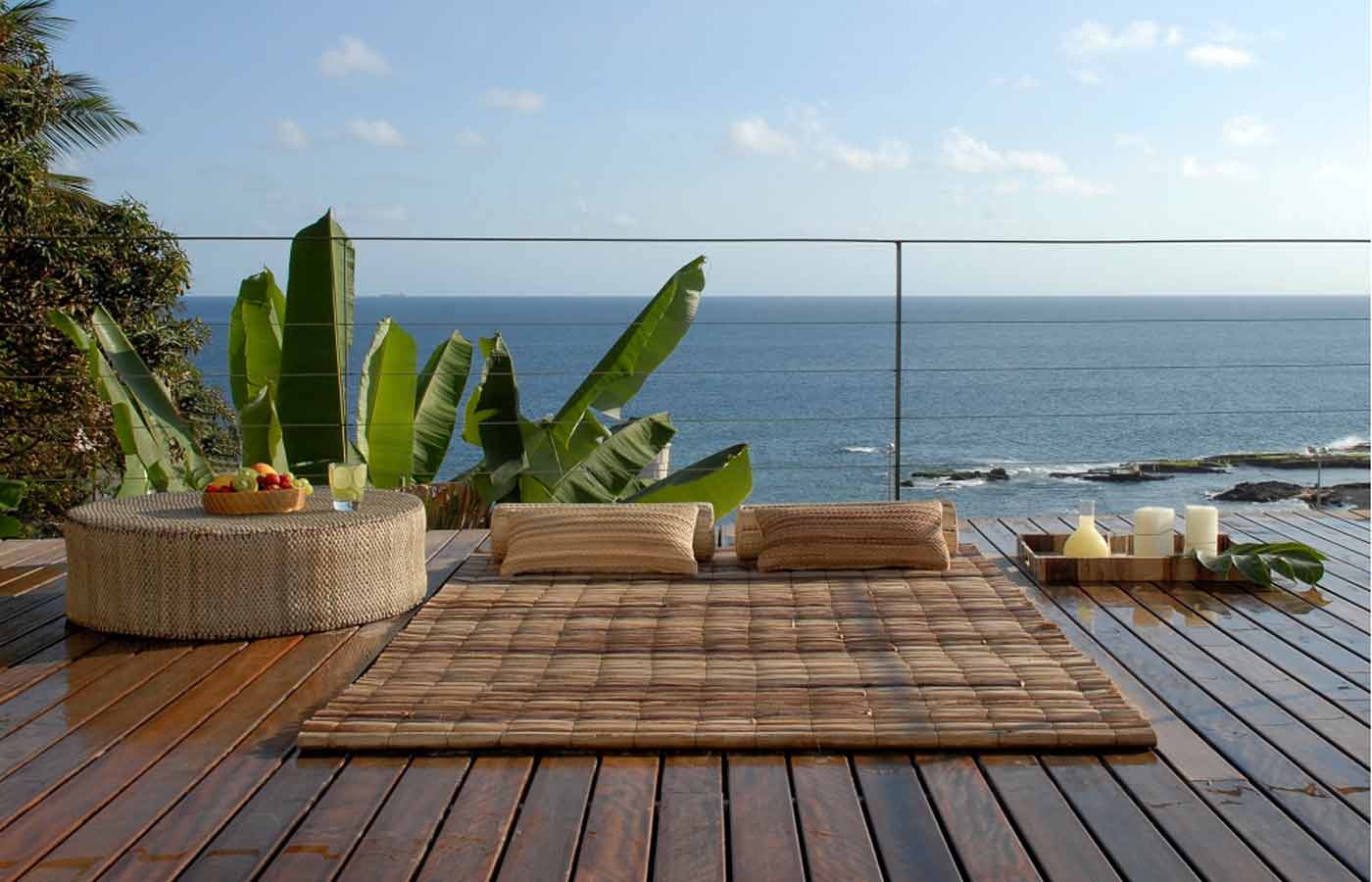 Zank Boutique Hotel 
This stylish and eclectic hotel, situated in the historic Rio Vermelho neighbourhood of Salvador, is based on Judith Pottecher's innovative design concept, fusing the classic and the modern in an effort to create an intimate atmosphere that immerses guests in the legendary Brazilian joie de vivre. Well-located, elegant and boasting excellent facilities – Zank is a wonderful base from which to explore the booming city of Salvador.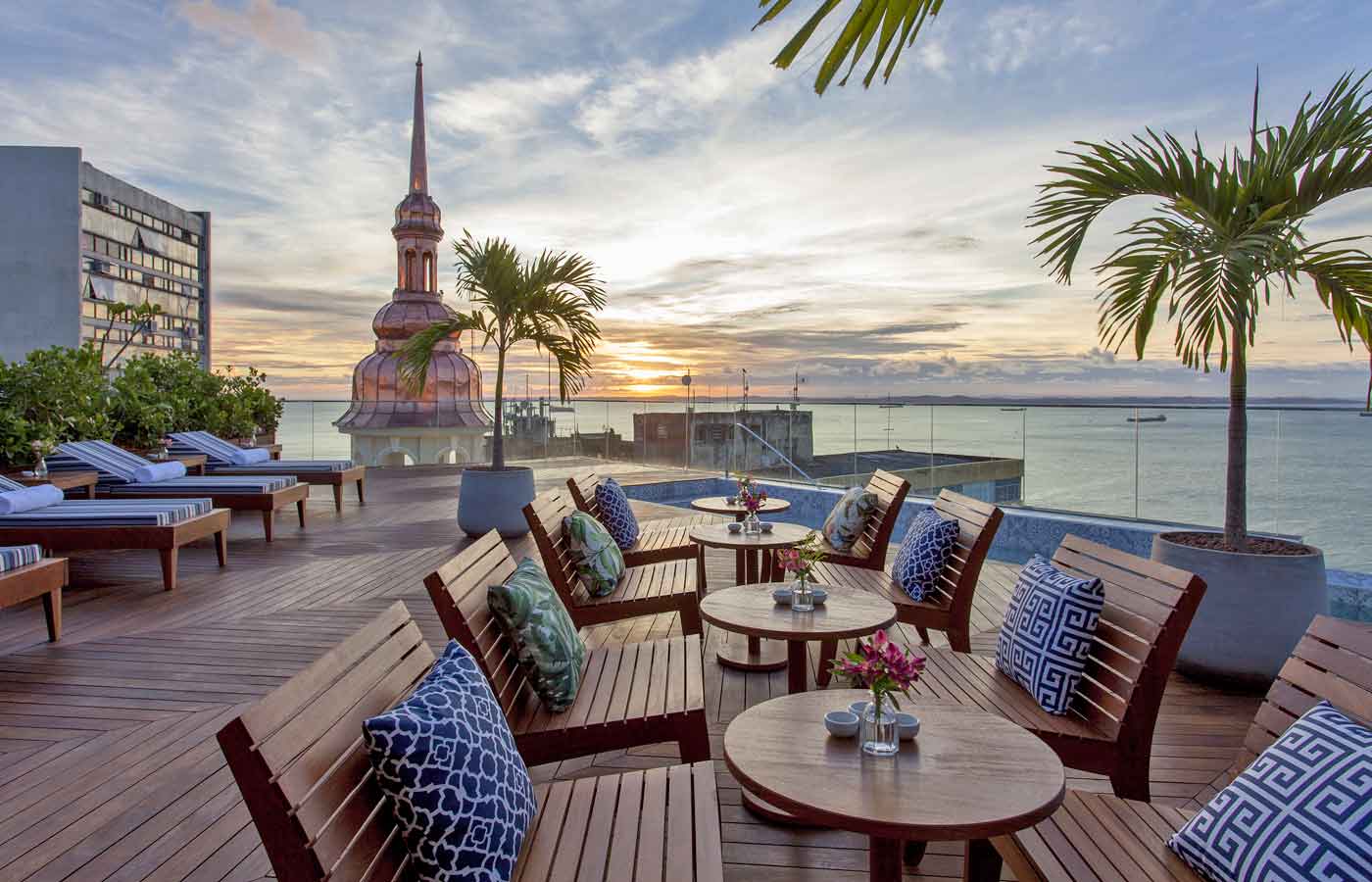 Fera Palace Hotel

A mainstay of Salvador's luxury hotel scene since its opening in 1934, the Fera Palace Hotel has played host to many a famous face over the years, welcoming the likes of Orson Welles, Pablo Neruda and Carmen Miranda through the doors of its illustrious restored art-deco façade.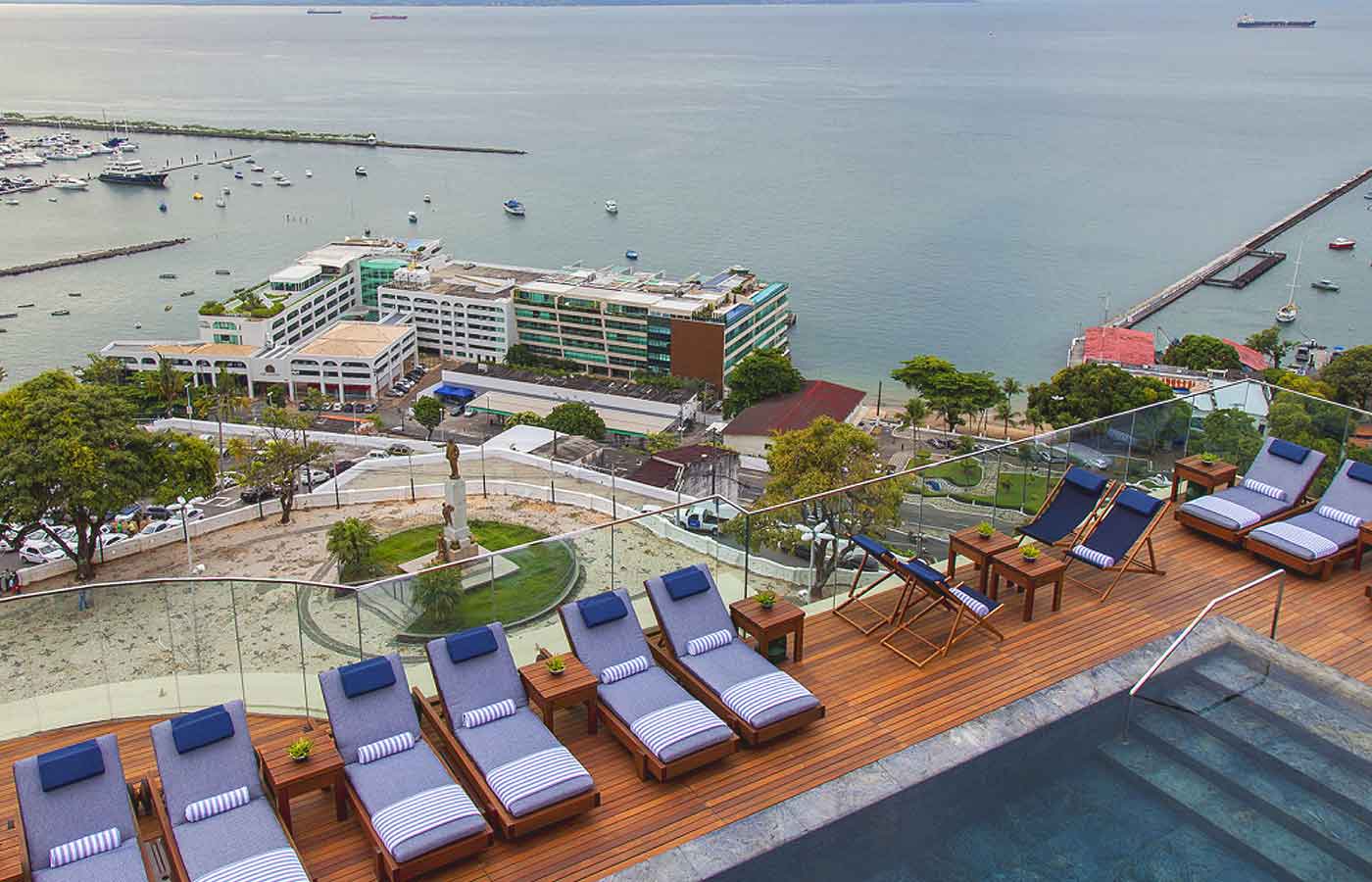 Fasano Salvador

The brand new Fasano brings a luxury concept to the exciting city of Salvador like no other hotel in the region. With a privileged location in Castro Alves Square, the historical centre of Salvador, and a stunning view over the Bay of All Saints the Fasano will appeal to all guests.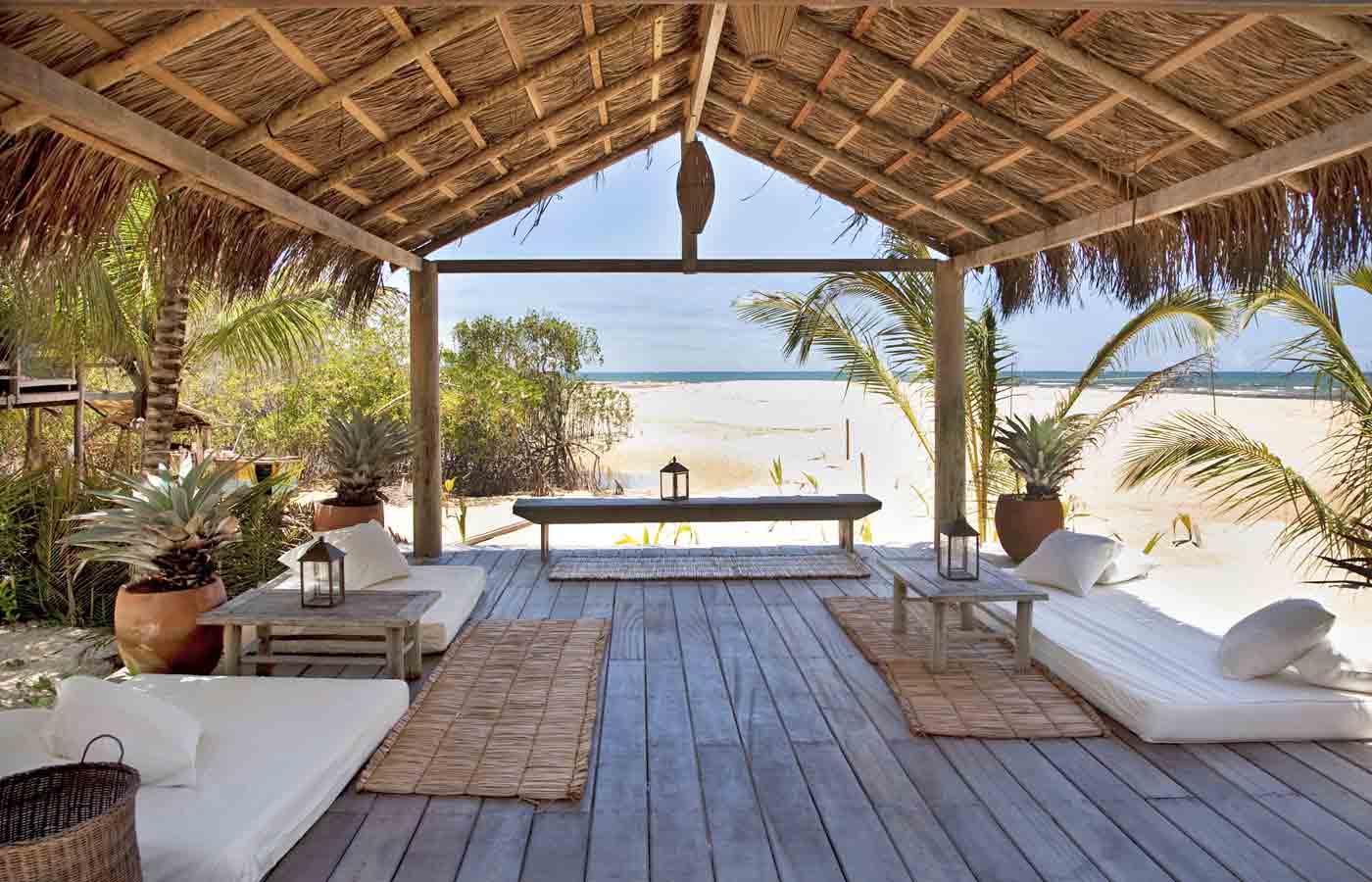 UXUA Casa 
For those seeking excellent service, 5-star luxury and bundles of Bahian character, you can do no better than Uxua Casa. This boutique hotel offering a stunning collection of 1-3-bedroom bohemian, 'shabby chic' cottages scattered around Trancoso's UNESCO protected Quadrado, is a 1-minute walk from São João Batista church and an 8-minute walk from some of the most picturesque beaches in Brazil.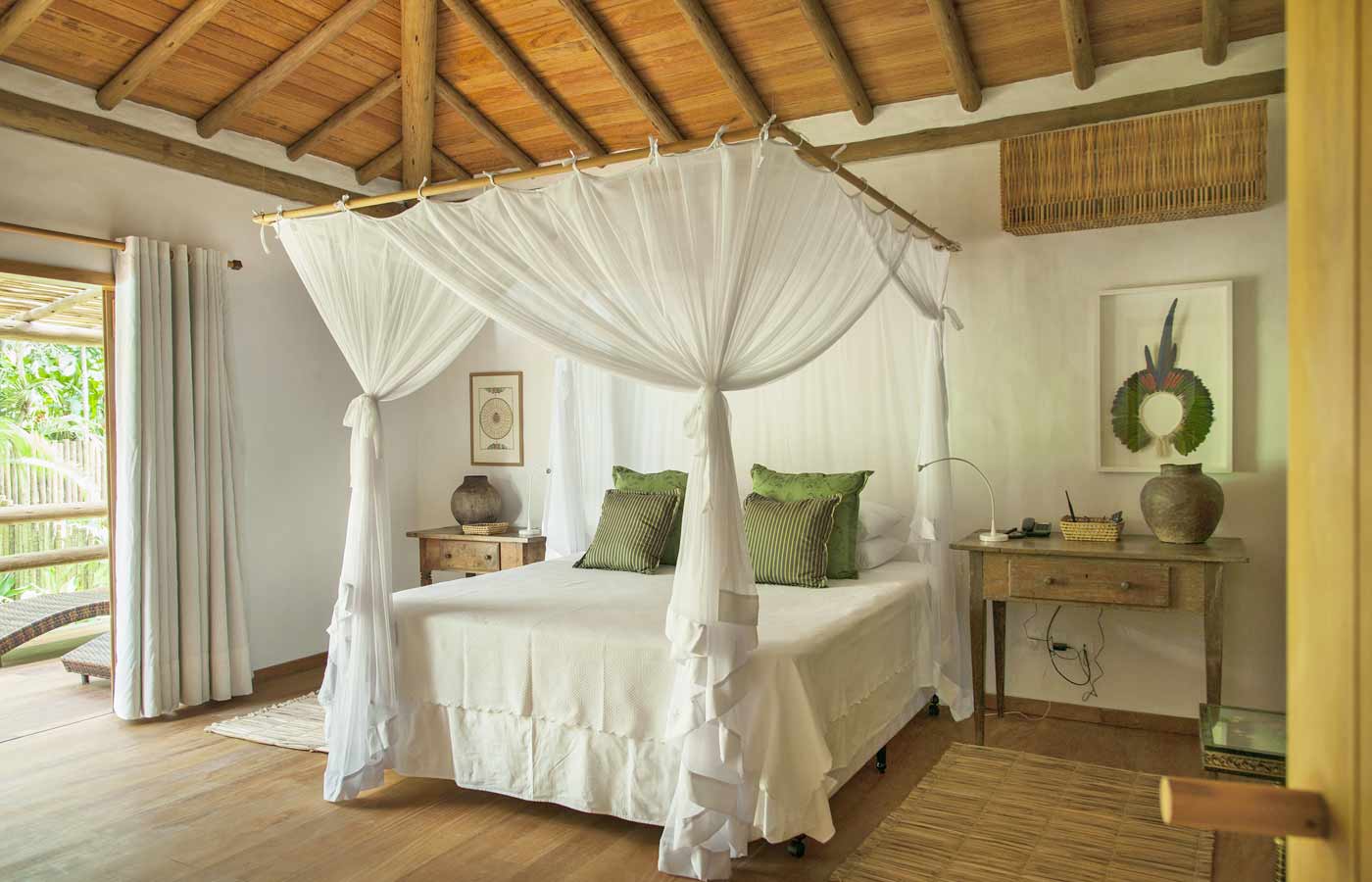 Etnia Pousada and Boutique

At the end of a leafy track, set back from the town centre and situated 1.3km from the paradisaical beaches of Trancoso, this colonial-chic hotel offers 8 exquisitely decorated bungalows and 4 stunning private villas, shrouded by lush tropical forest.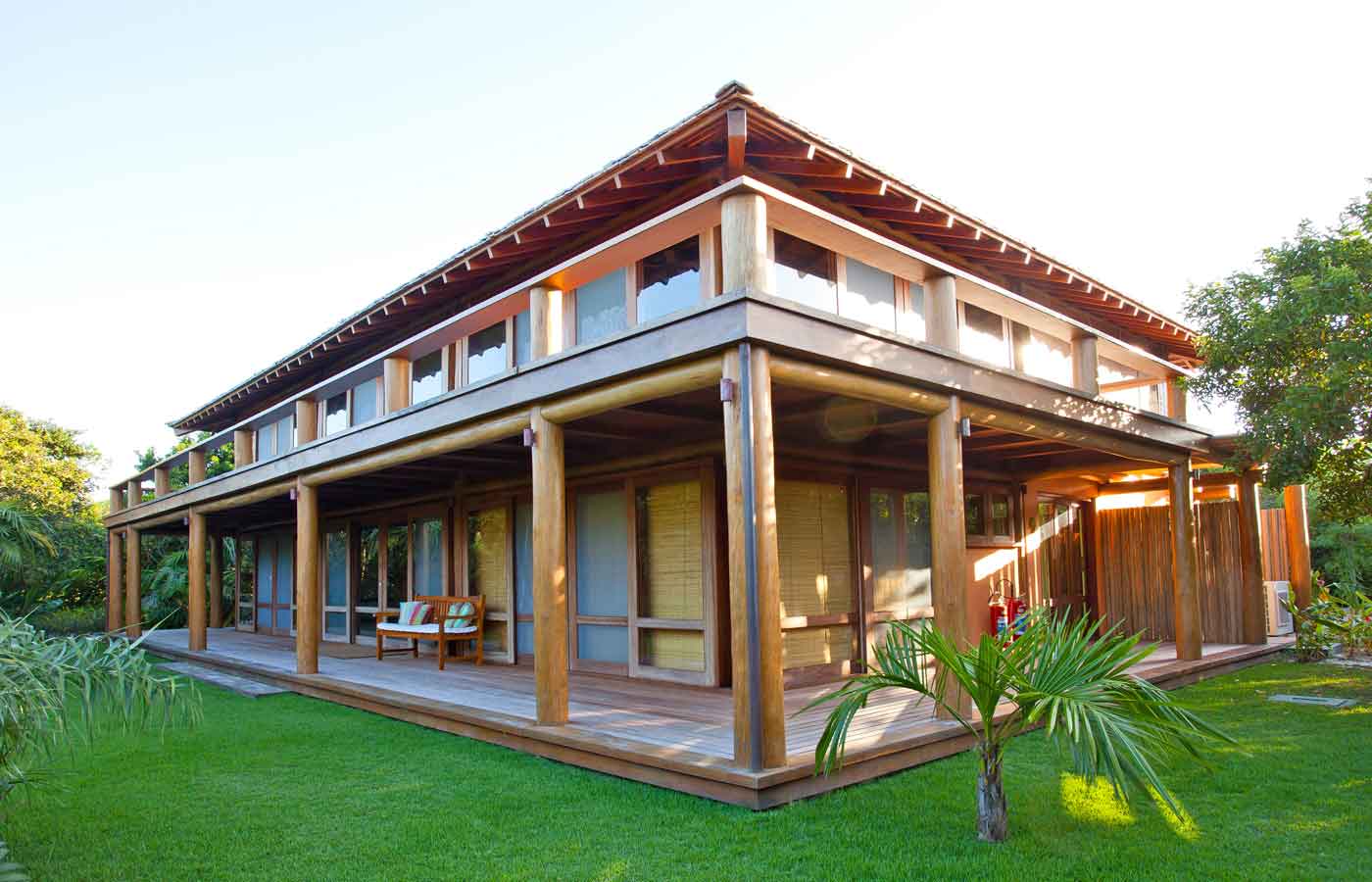 Pousada Tutabel

This chic boutique hotel, perched on the Atlantic coast of southern Bahia, is surrounded by lush tropical forest amidst a protected natural reserve. Close to the laid-back beachy paradise of Trancoso, this intimate pousada offers the same stylish bohemian vibes as the historic town.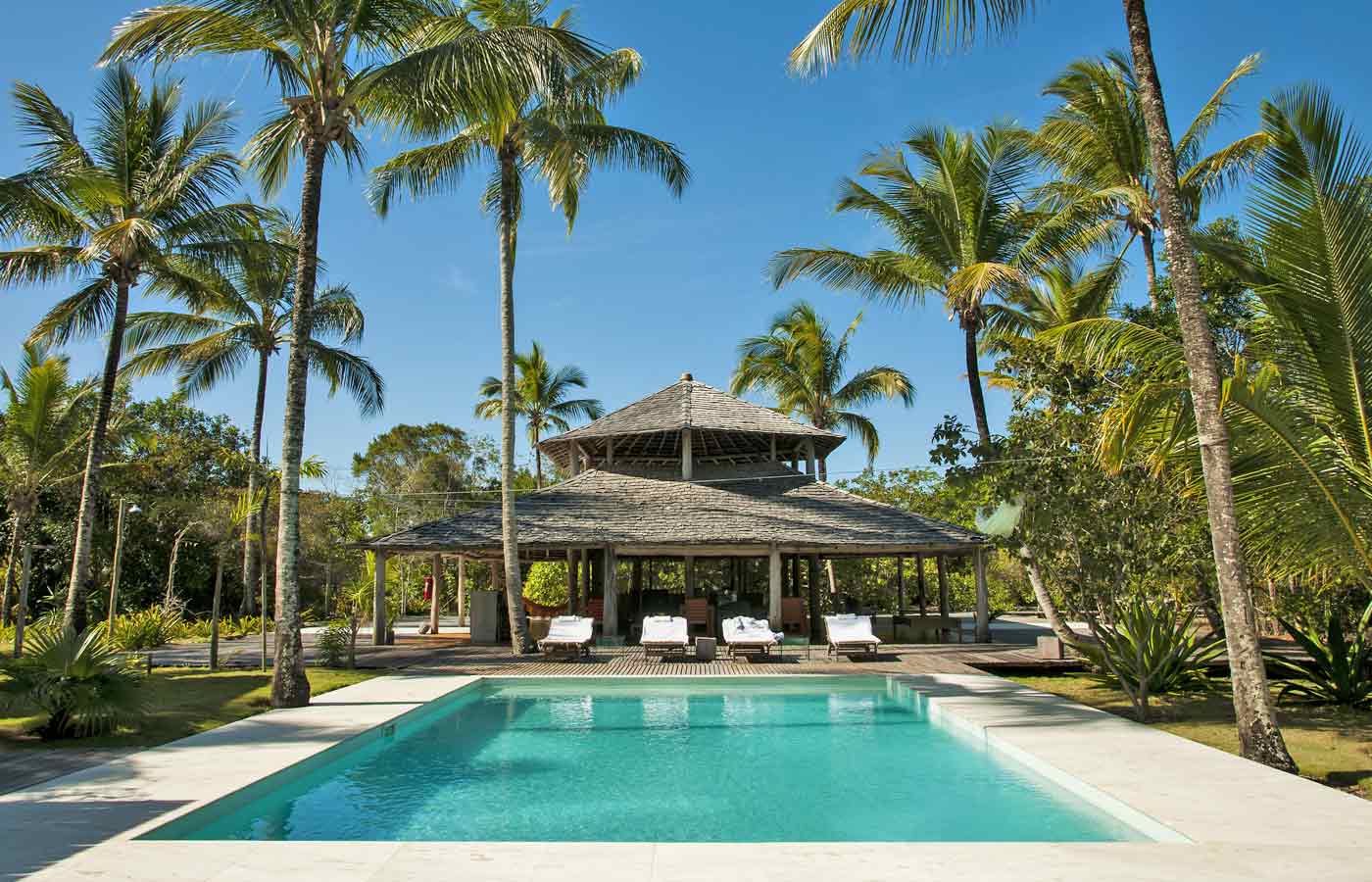 Vila Naiá
Situated near the quaint, traditional fishing village of Corumbau, meaning 'away from all concerns' in the language of the region's native Pataxó Indians – Vila Naiá is nestled away on a secluded beach in amongst the Monte Pascoal National Park's 50,000 sqm of unspoiled, protected land and offers its guests what have been described as the 'modern' luxuries: peace, silence and plenty of time for self-care.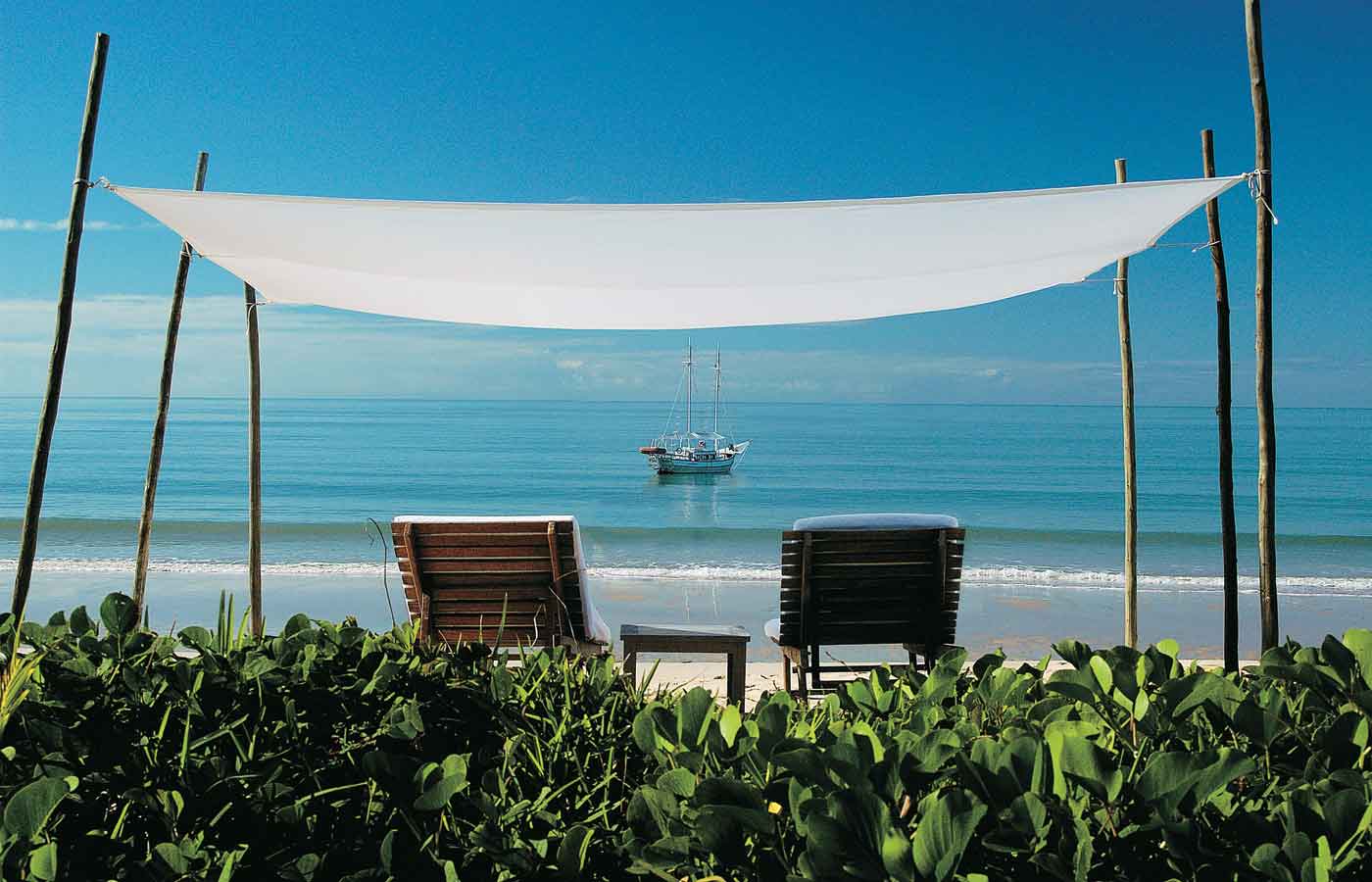 Fazenda São Francisco
Hidden away in palm groves between the white sand beaches of Corumbau and the lush vegetation of the Monte Pascoal National Park, this upscale eco-lodge offers its guests their own little slice of paradise. Guests can relax amongst the spectacular natural spectacles of Corumbau including 15km of pristine coastline, colourful coral reefs and the tropical forests of the Pataxó reserve across the Corumbau River.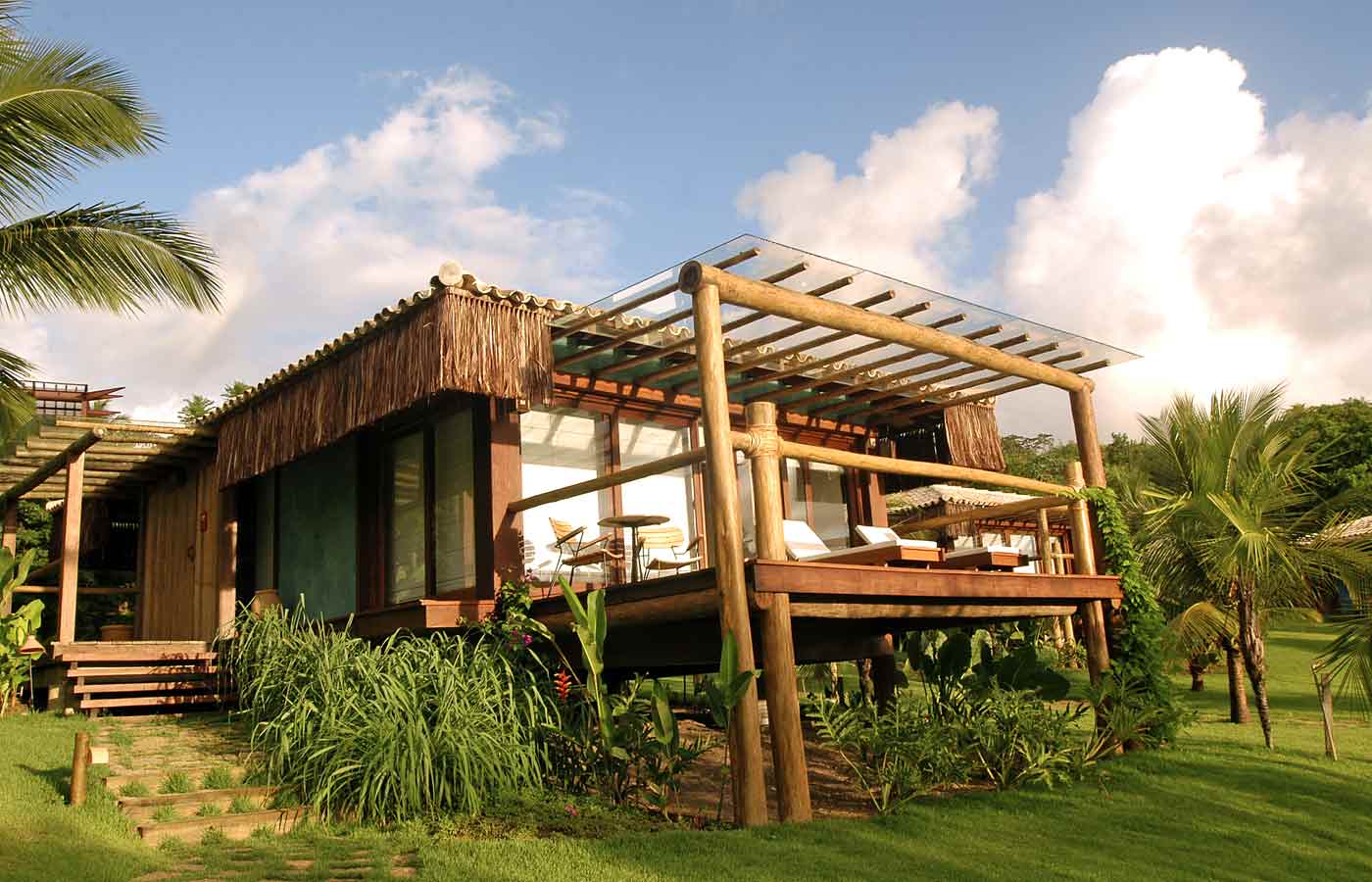 Txai Resort 
This chic beach resort is set on a coconut and cacao farm, surrounded by 100 hectares of lush tropical forest, 18km from the idyllic fishing town of Itacaré on the white sand of Itacarezinho beach. Txai places exclusivity, sustainability and wellness at the centre of its conceptual design.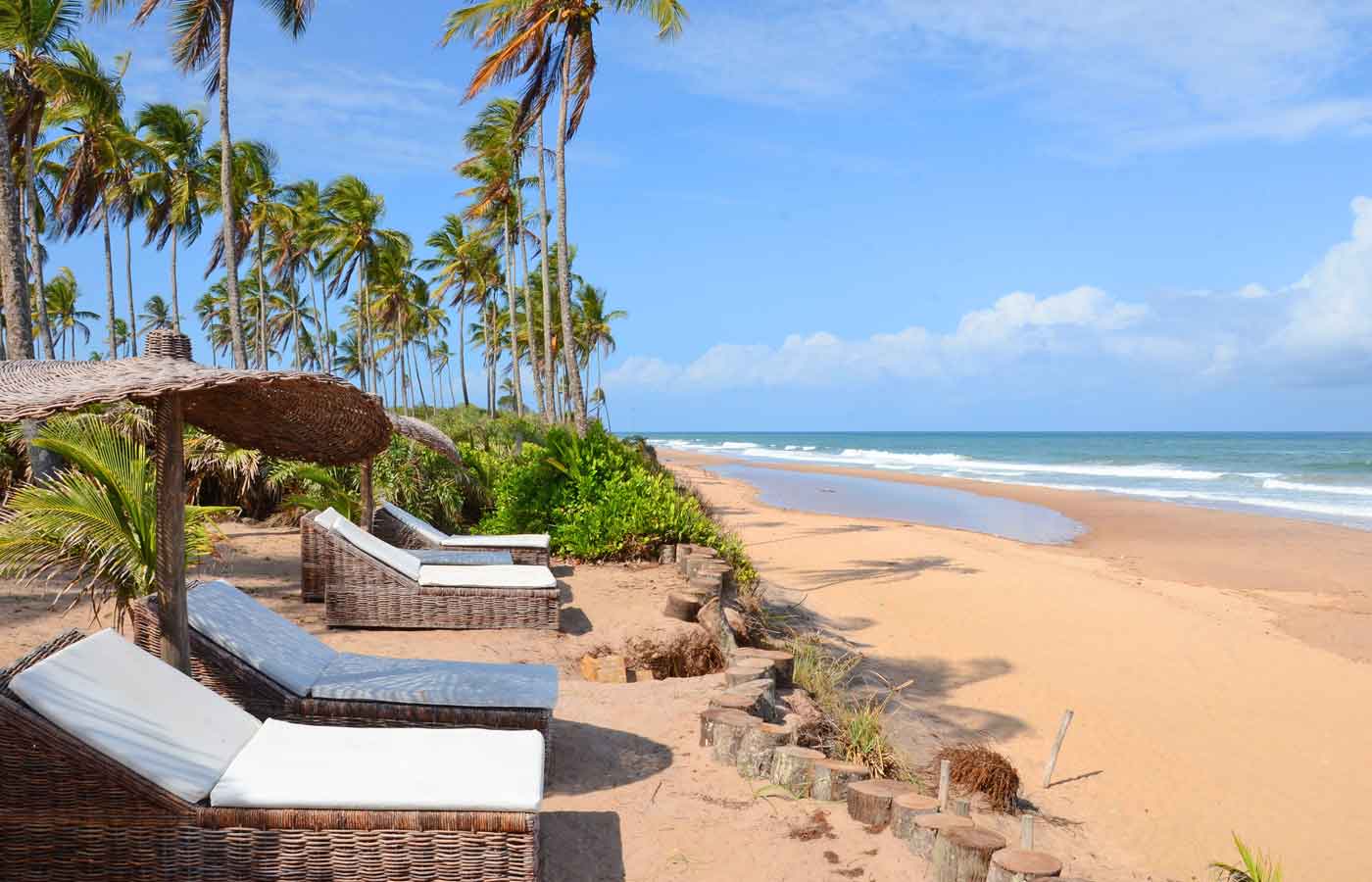 Butterfly House Bahia 
Butterfly House Bahia is a charming Eco-Boutique on the Maraú Peninsula in Bahia, 250km south from the state capital of Salvador. With locally-inspired architecture that melts into the surrounding forest, this charming hotel combines rustic chic style with Brazilian simplicity.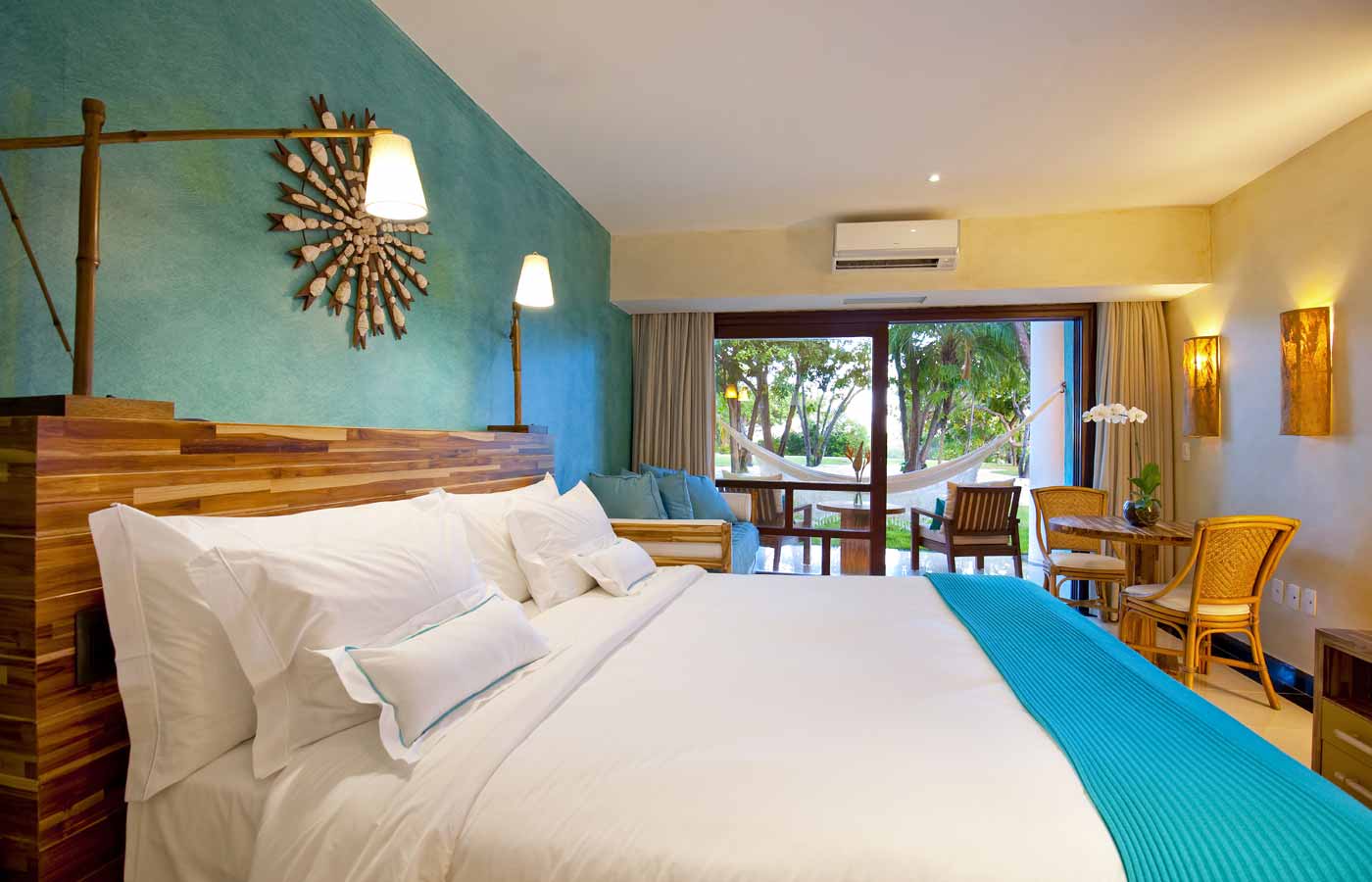 Tivoli Eco-Resort 
A selection of spacious room are located amongst 30,000 hectares of vibrant Atlantic forest, combining lush tropical vegetation with 12km of pristine golden beachfront. Offering guests the choice of 7 outdoor pools, including a stunning ocean-view infinity pool, the resort excels at giving guests an enormous variety of leisure options.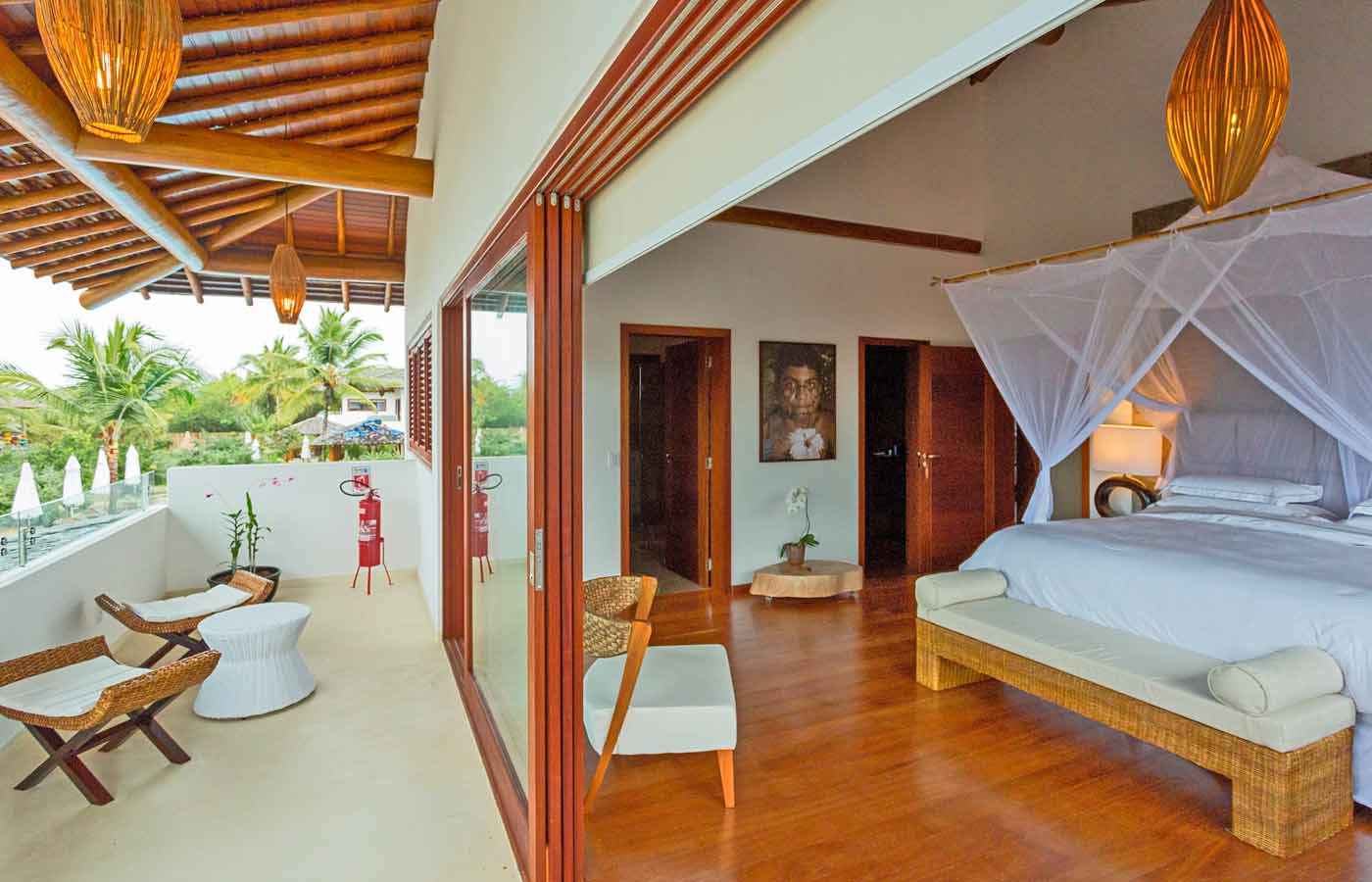 Hotel Campo Bahia

Hotel Campo Bahia is an exquisite luxury getaway on the peaceful Bahian coastline offering 14 decadent 4-6-bedroom villas alongside wonderful facilities, attentive service, and excellent, fresh and innovative cuisine. This chic Bahian paradise is 13km from the famous Mutá beach and a mere 11-minute walk from the sleepy fishing village of Santo André.