Rolling green hills, towering palms and colourfully painted wooden houses are what make the coffee region such a unique part of the world. Within the valleys there are quaint towns and traditional haciendas which have barely changed over the last hundred years or more. Hacienda San Jose is a shining example of how a restored hacienda can become a beautiful luxury hotel…

---
A long winding driveway leads past verdant gardens to the building itself, which looks fabulous from every angle. White washed walls and wooden balconies are adorned with hanging plants and flowers, a unique and inviting scene. Next to first class service, the hotel also offers a swimming pool, terrace restaurant, beautiful gardens and a good choice of cocktails. In the rooms, although very traditional in style, there is a good selection of amenities including TV, bottled water, WiFi, organic toiletries and spacious shower rooms. Featuring a stunning selection of artwork and furniture dating back to the colonial period, this hacienda is a wonderful base from which to explore the coffee zone of Colombia.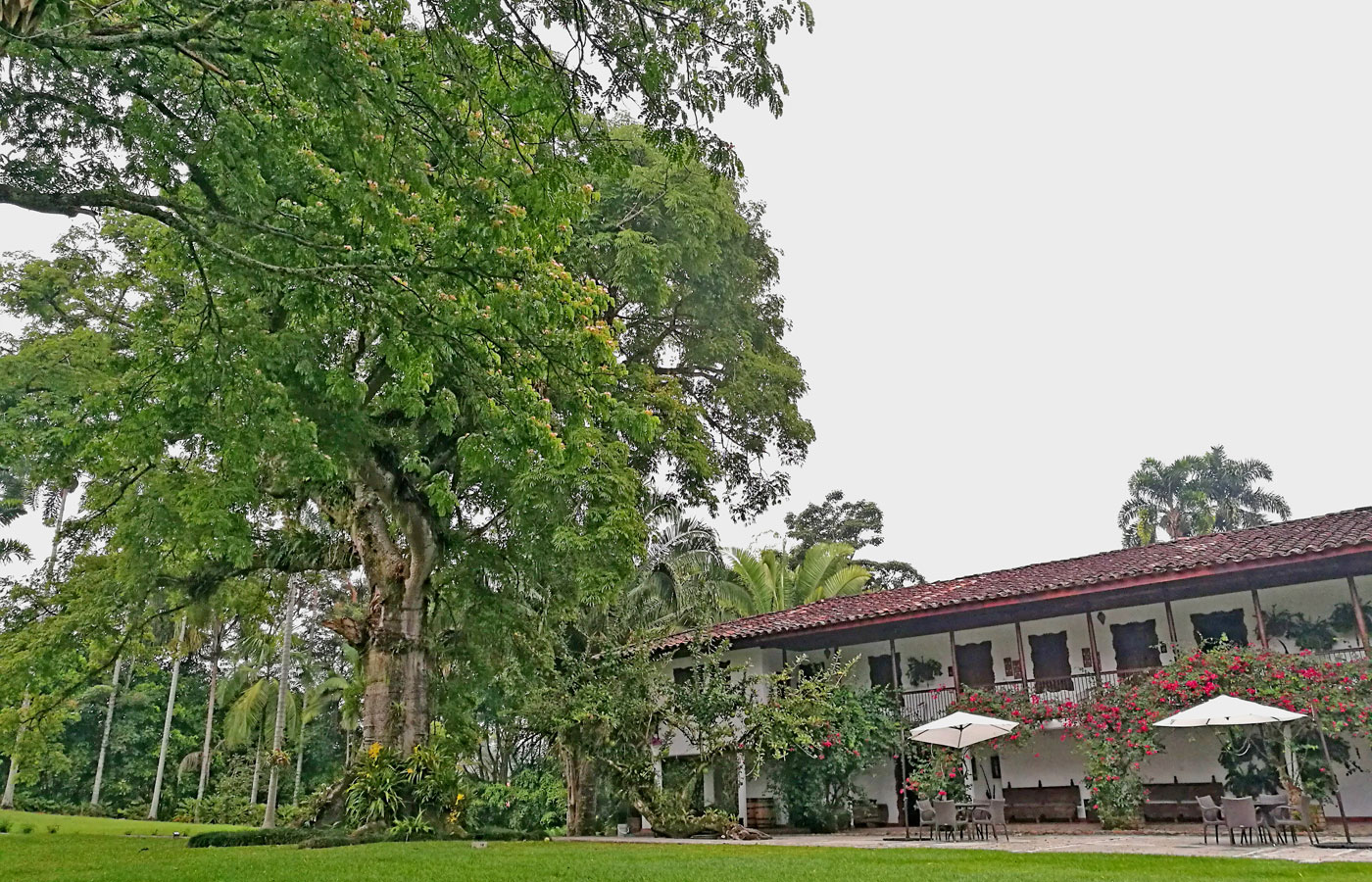 ---
NAME: Hacienda San Jose
LOCATION: Pereira, in the coffee region of Colombia
NO. OF ROOMS: There are just 11 rooms which each feature the original furniture and artwork from the colonial period.
FOOD & DRINK: The restaurant is small but offers an excellent selection of local dishes. The open air style makes it a relaxing and enjoyable space to dine.
OUTSTANDING FEATURE: The gardens are kept to an incredibly high standard and just walking through the grounds it is possible to spot a number of colourful bird species, not to mention unusual butterflies, flowers and enourmous trees.
BEST FOR: Immersing yourself in the culture of coffee. This ancient hacienda is close to many coffee farms which can be visited on a half day or full day tour.

MUST DO ACTIVITY: A visit to the breathtaking landscape of the Cocora Valley. The skyline here is dominated by towering wax palms – which are unique to this region and grow up to an astonishing 60m in height. Visitors can hike around the valley, admire the palms (along with other interesting plants) and get some fabulous photos.

ECO CREDENTIALS: The whole property follows strict environmentally friendly rules to minimise it's impact.
---




---
Would you like to visit Colombia? Simply contact us for more information and let us create a tailor made holiday for you.