For our luxury hotel of the month for January we chose the stunning Casa de Uco in the heart of Argentine wine country near the city of Mendoza. Nestled amongst its own 320-hectare estate of vines, this classy small-scale hotel offers an exclusive and scenic retreat.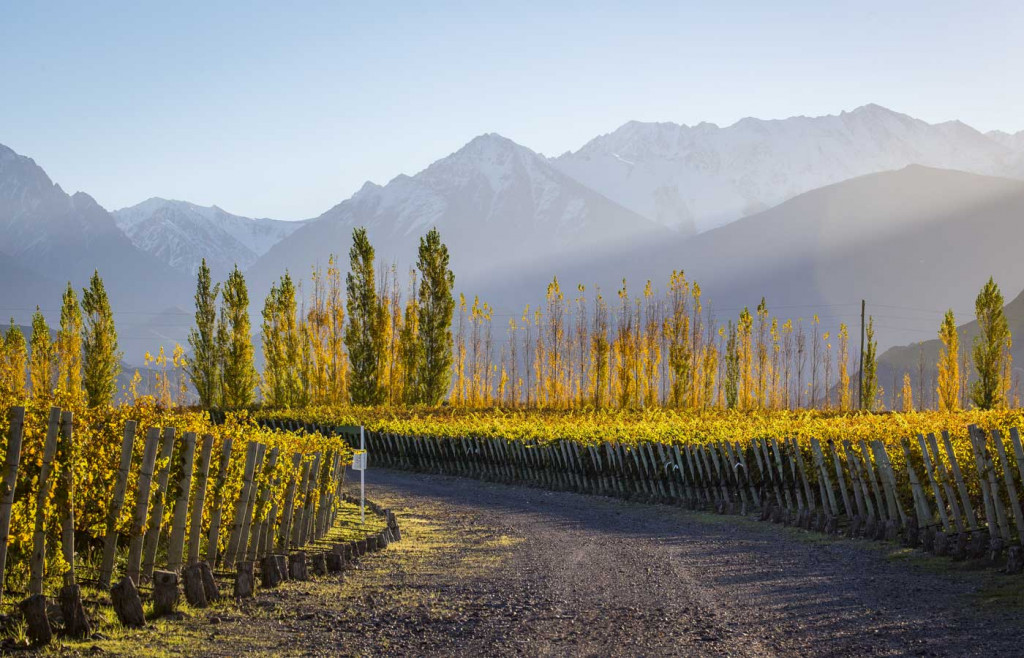 With the Argentine Andes providing a truly spectacular backdrop, Casa de Uco Vineyards & Wine Resort is located in the heart of the fertile Uco Valley. The hotel boasts a clean-cut, modern architectural style, and is boldly state-of-the-art with its steel and glass design leaping out from the surrounding rural landscapes. Floor to ceiling windows to one side of the property light up the spacious interiors and give way to beautiful views of the lagoon, vines and the towering snow-capped mountains beyond.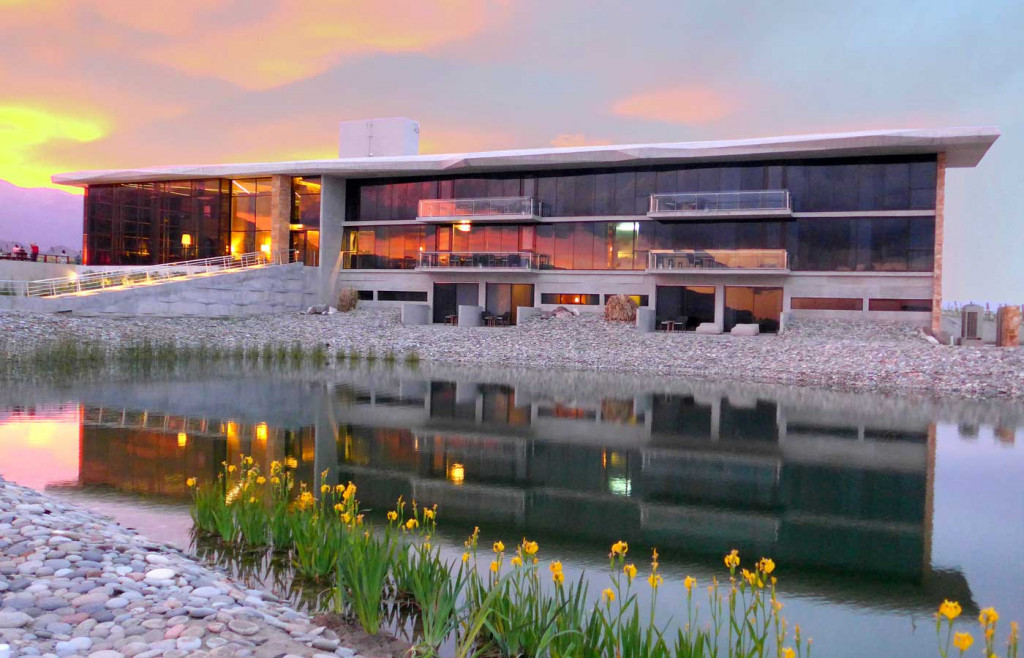 How to Get There
To arrive at Casa de Uco you must fly to Mendoza, a city accessible easily from Buenos Aires and Córdoba. From the local airport, the hotel is a 1.5 to 2-hour drive away through impressive Andean scenery and fields of vineyards. Mendoza is also serviced by regular direct flights from nearby Santiago de Chile, meaning that combining an exploration of neighbouring Chile with a stay in the Argentine wine region is easily done.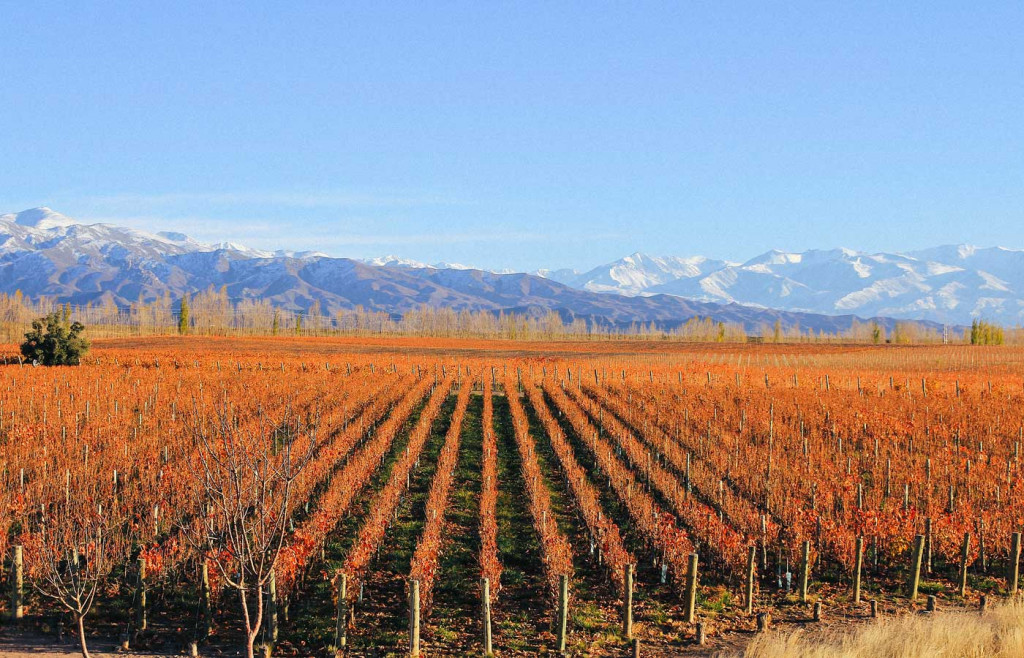 Rooms
Casa de Uco is a small hotel with only 19 rooms in total. These are made up of seven Cordón del Plata Rooms overlooking the mountains and vines, six Laguna Suites overlooking the vines and lagoon, three Master Suites and three villas (two one-bedroom villas and one two-bedroom villa). Each category of room offers a private balcony or terrace with a clean, modern style that incorporates the rich orange and green tones of the surrounding landscape.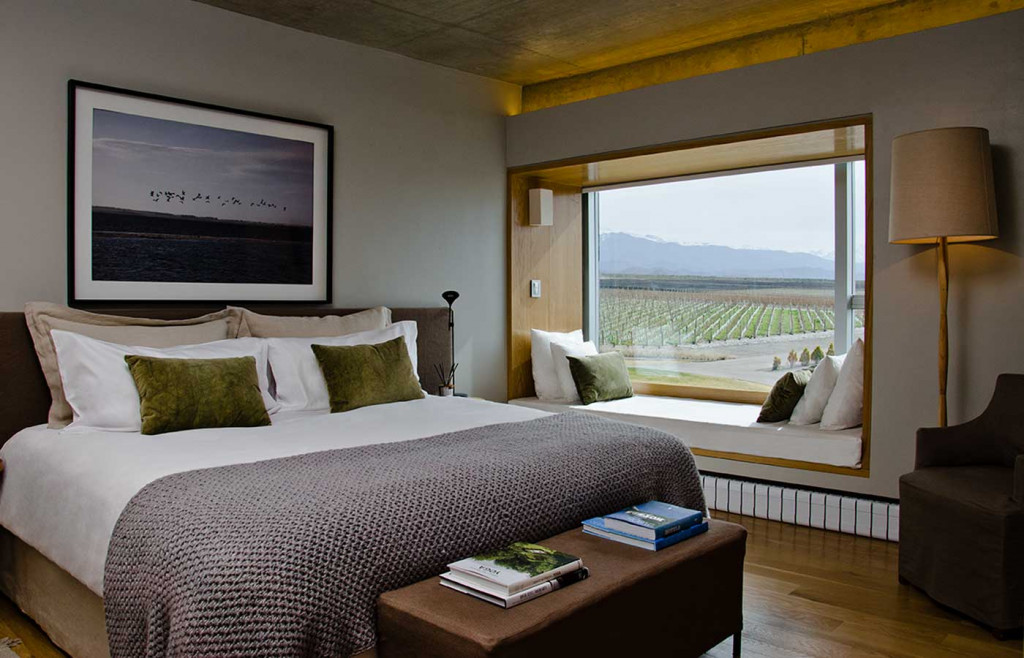 Food & Drink
Casa de Uco's charming restaurant is influenced by a strong farm-to-table ethos, with ingredients sourced from the hotel's own organic kitchen gardens and surrounding farms to create a seasonal menu inspired by the bounty of the Uco Valley. The hotel's Sector de Fuego offers guests a true Argentine asado (barbeque) experience, where meals are cooked over open-air flames, whilst the bar has a cocktail list designed by celebrated bartender Renato Giovannoni.
Outstanding Feature
Casa de Uco's sleek and angular modern design provides a striking contrast to the surrounding countryside. The hotel's location in the celebrated Uco Valley means that for wine-lovers and those seeking a little peace and quiet away from the hustle and bustle of cities, this hotel can provide a tranquil experience of Argentina's unique food and wine culture in a wonderful scenic setting. The property design is world-class and the finesse with which the outstanding food is presented is another element that gives this charming property such an air of exclusivity.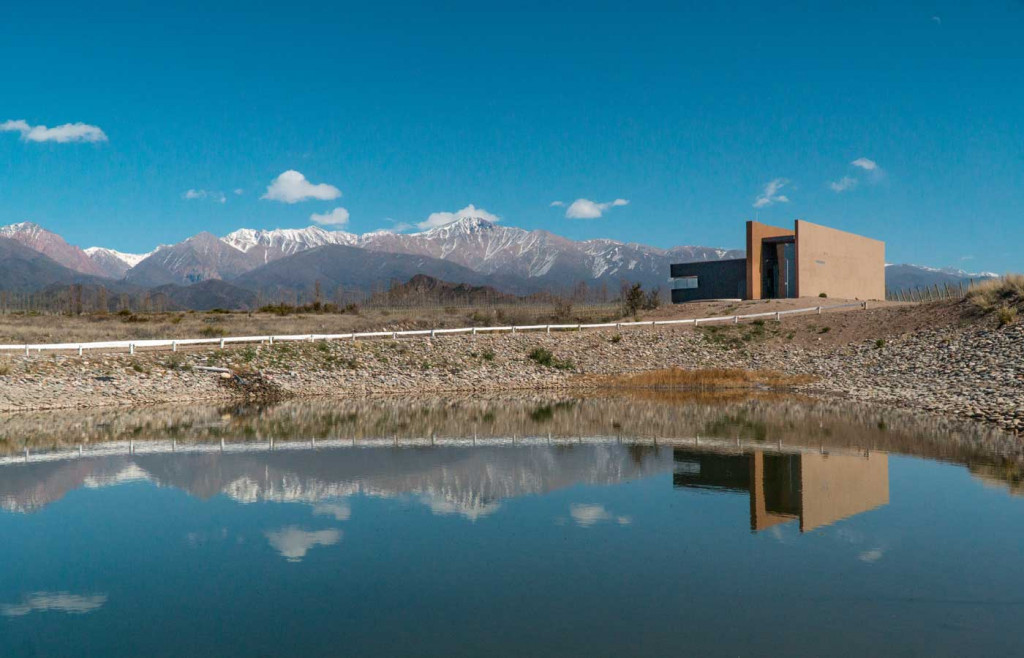 Best For
Casa de Uco is a good fit for everyone with a good nose for wine as well as anyone who would like to learn more about viticulture. A good choice for 'foodies' Casa de Uco is also the perfect retreat for those looking to sample some excellent Argentine cuisine tucked away amongst typically Argentinean scenery. The property is also a good option for families or groups of friends with differing interests, as there is so much on offer besides wine. Aside from wine, guests can enjoy scenic bike rides, horse-riding, archery, cooking classes and white-water rafting.
A blissful escape for couples, for honeymooners we recommend booking the Master Suites, or for more privacy the one-bedroom villa. Casa de Uco can arrange romantic picnics in secluded spots as well as private dinners at night with complimentary massages for those celebrating a special occasion.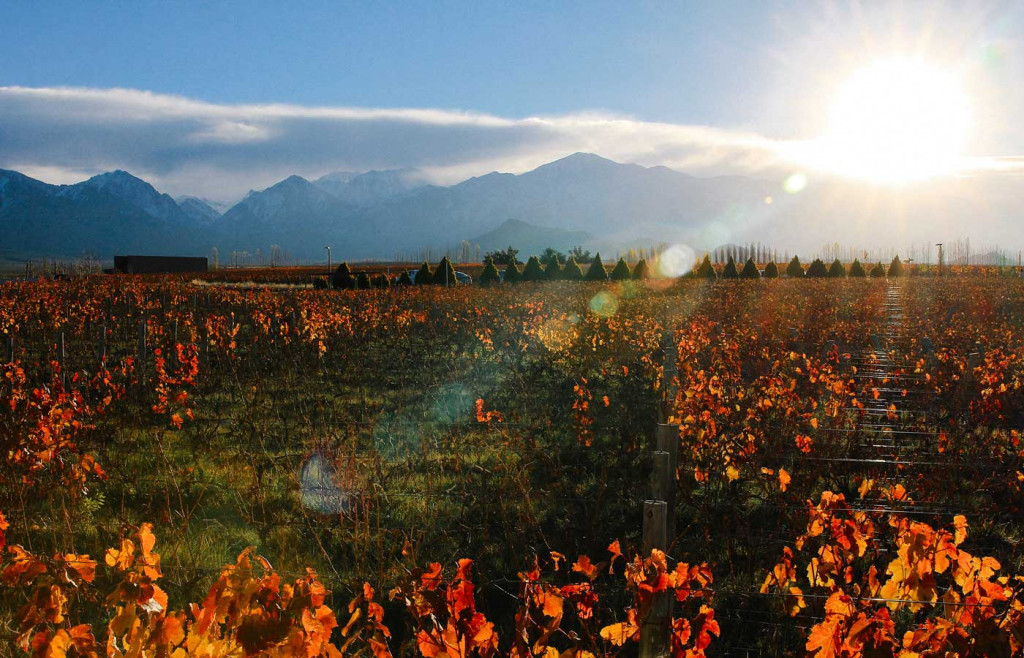 Must Do Activity
In addition to being a sleek luxury hotel, Casa de Uco's own winery produces a variety of sumptuous wines that you can sample on-site, learning more about the grape-cultivation and wine-making process during your stay. Casa de Uco's experimental boutique winery, led by renowned oenologist and winemaker Alberto Antonini, offers various activities to help guests get to know the various stages involved in the process of making award-winning wines. Take a tour of the winery and vineyard, try your hand at blending your own wines and unwind with a special dinner in the exclusive Tasting Room.
Are you planning a trip to Argentina? Learn more about Mendoza and the wine region by clicking here and visit our Casa de Uco page for more information on the hotel. Contact us today to begin designing your bespoke holiday with our dedicated travel specialists.