Lima's booming restaurant scene has earned it a well-deserved reputation as the home of high-end South American gastronomy. Pioneering chefs and eateries in this stunning colonial city have continued to celebrate and elevate traditional Peruvian cuisine, putting the traditional food of the Andes on the map internationally.
We believe that to get to know a country, it is imperative that you get to know its food, and Peru has one of the most incredible, spectacular and surprising gastronomies in the world. Incredible because of the mix of flavours in some popular dishes, spectacular because of the richness of the unique local ingredients and above all, surprising because one does not necessarily expect to find such variety and quality when visiting a continent perhaps wrongly associated with boring 'rice and beans' cuisine.
Peruvian gastronomy is just one of the many reasons to visit Peru, and the meals featured in the luxury holidays we design in the region have a strong emphasis on showing you the best of the diverse dining options available. After all, eating well when visiting a country is essential to making your stay a memorable one. Home to some of the best restaurants in the world, Lima is at the epicentre of Peruvian culinary innovation and during any of our luxury holidays to Peru we will encourage you to sample the food of the city.
Below are some of our favourite restaurants in Lima which showcase the terrific and authentic cuisine on offer in the country, especially in the capital.
As they say in Peru, buen provecho!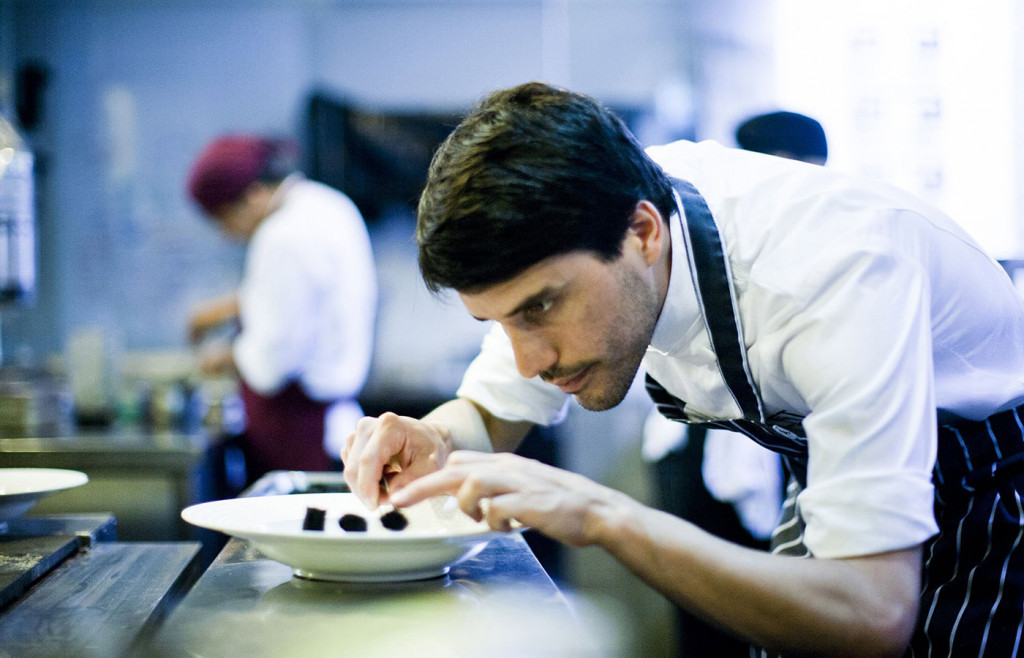 CENTRAL
Central is located in the Barranco district and is often hard to get a table at, as reservations only open up three months prior and fill up very quickly. To dine at Central, which changes its menu six times a year, is to taste – test much of Peru. Frequently named the number one restaurant in Latin America, your taste buds will be in for a gastronomic treat unlike any other you have experienced before.
Celebrating the diversity of Peru, Central is the flagship restaurant of Peruvian chef, Virgilio Martínez, serving as his workshop in the integration of indigenous Peruvian ingredients into the restaurant's menu. The menu plays on the altitude-of-origin of the ingredients used in the different dishes, ranging from limpets sourced from below sea level to tocosh, a fermented potato grown at above 5,000 metres above sea level. Produce from the restaurant's urban garden also features strongly. Central is now world renowned and justifiably so.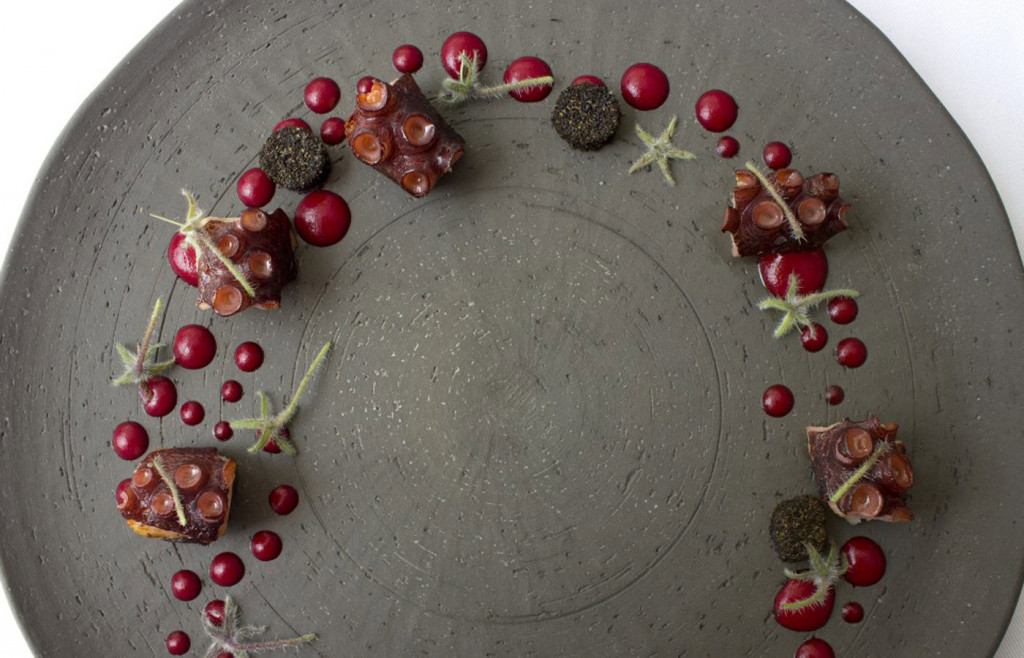 ASTRID & GASTÓN
Located in the middle of chic San Isidro, this 17th-century hacienda is one of the world's great restaurant spaces. In 1994, Gastón Acurio and Astrid Gutsche, newly arrived from studying culinary arts in Paris, founded the Astrid & Gastón restaurant in a small house in the district of Miraflores. In the beginning it remained true to its very French origins, but over the years changed to become decidedly Peruvian. The change was brought about by new ingredients and recipes, with the clear goal of promoting Peruvian cuisine internationally.
The seasonal menu features traditional Peruvian fare, but it is the exquisite fusion specialties that make this a sublime fine-dining experience. The 28-course tasting menu showcases the depth and breadth of possibility here. Guests may be treated to a kitchen visit to watch the white-coated armies of chefs assembling plates with tweezer-precision. The setting is a gorgeous mansion with multiple dining rooms and sterling service, including a helpful sommelier. For Peruvian flavours with effortless French elegance, look no further.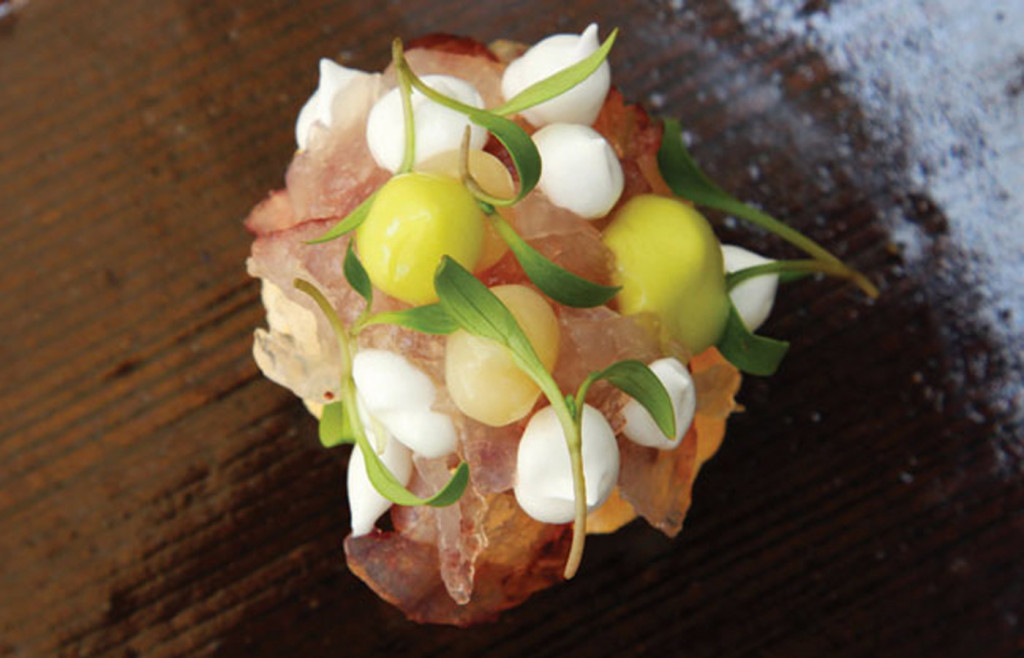 MAIDO
As a World Top 50 Restaurant, Mitsuharu Tsumura of Maido has pushed the boundaries of Nikkei cuisine, a fusion of Japanese and Peruvian food. Located in the Miraflores district of Lima, it is in a prime and central spot to capture the hungry crowds of discerning diners. The birth of Maido is the result of chef Micha's passion for fusion Nikkei food. Reservations open two months prior and we recommend booking as early as possible.
The landscapes of the Andes, the products of Peru's varied regions and the creativity of the Peruvian people are the principal ingredients that inspire Tsumura's excellent work. Seafood is at the heart of Lima's heritage and, combined with the extensive tradition of Japanese sushi preparation techniques, the fruits of the ocean also play a key part in the menu at Maido. Favourites include takes on traditional Peruvian ceviche and the sushi 'hot dog'. For a multi-sensory dining experience of pure theatre, Maido is an excellent choice.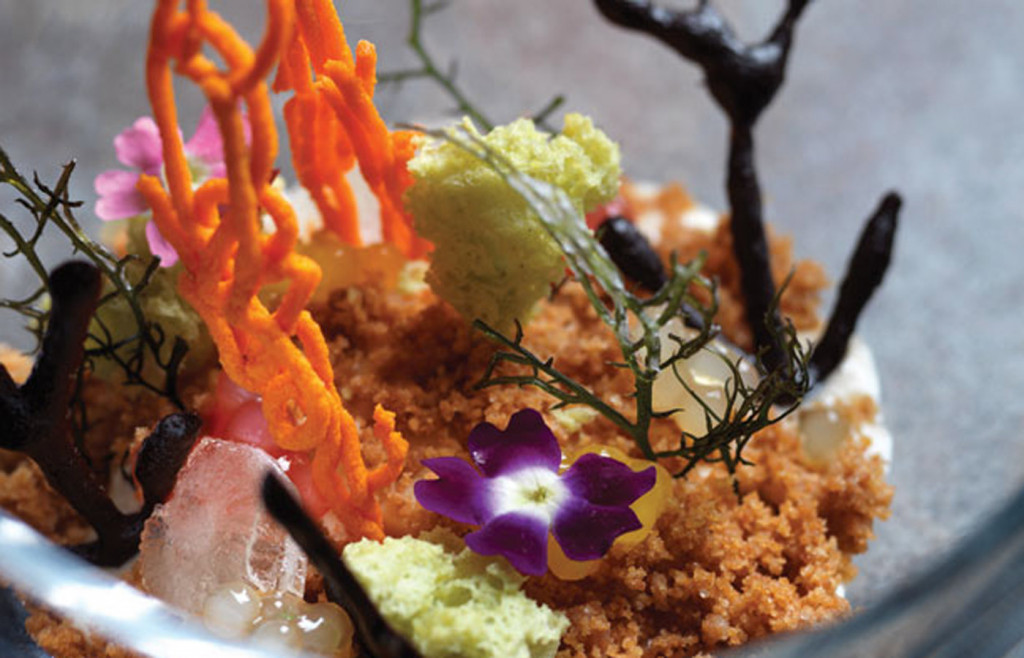 MALABAR
For a culinary expedition into the Amazon, look no further than the doors of San Isidro's Malabar. As another of Latin America's Top 50 Restaurants, the tropical concept, impressive presentation and creative menu are what really set this place apart from its competition. Located in Lima's financial district, this understated restaurant is a tour de force of wonderfully inventive and downright tasty cuisine inspired by the traditional food and ingredients of the Peruvian Amazon.
The head chef, Pedro Miguel Schiaffino, who refined his cooking skills in Italy and New York, brings his beautiful dishes to life with a supremely Italian focus on paying the utmost respect to the quality of the produce. Peru's fresh ingredients and exotic and unusual products are the stars of this gastronomical show. Expect stunning dishes such as homemade tagliatelle with mushrooms and crispy roast squab, duck with memepa and textures of pituca, and pork tenderloin with cured bacon in an exotic fruit jus. Prepare for a unique culinary journey that will be one to remember.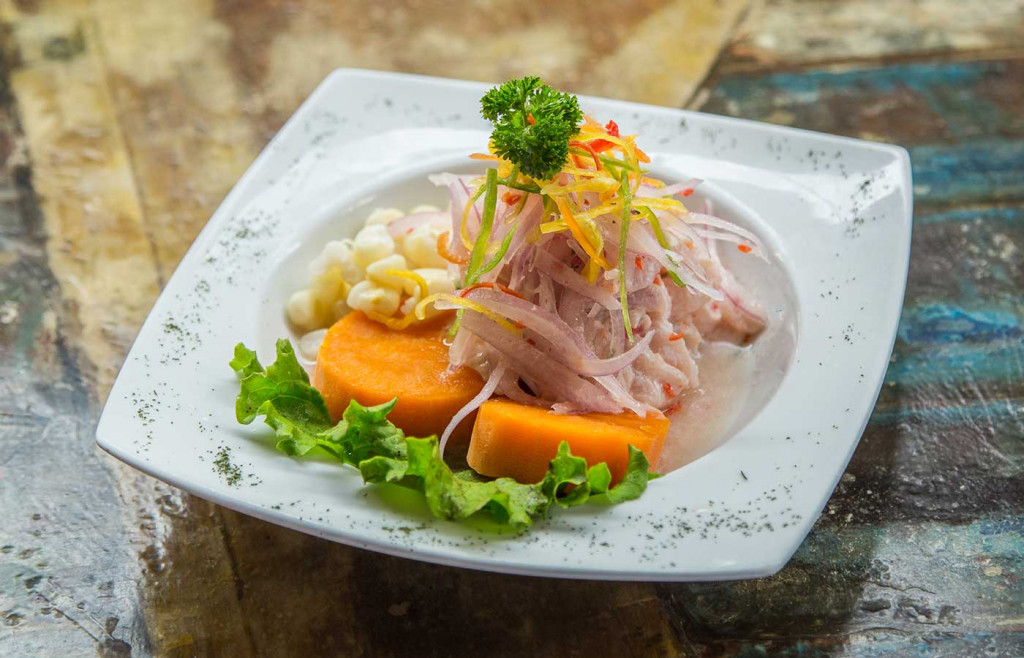 LIMA 27
Located in a grey mansion with a bright red foyer, the setting for Lima27 is unique amongst other contemporary restaurants in Peru's capital. Upon entering this trendy San Isidro restaurant, you will find a chic lounge and two large, elegant dining rooms decorated with oversized photography pieces and wall sculptures. The nicest seating is on the terrace where you will find a brick wall draped with lush greenery and a space that turns into a popular bar as the night goes on.
The food is Peruvian fusion: creative variations on Lima favourites and local interpretations of continental cuisine. The results include cabrito (roast kid), tuna in a sesame-and-pepper crust and gnocchi crocantes (crispy gnocchi smothered in a mushroom-and–artichoke heart sauce). Both the food and presentation at this restaurant make for a unique insight into first-rate Peruvian cuisine, pleasing even the most discerning of food critics.
CALA
As one of Lima's few waterfront-dining options, Cala is a chic restaurant and bar with an impressive selection of dishes set behind a rocky beach with the relaxing sound of the rolling waves to accompany the privileged setting. The dining room is upstairs, with a wall of glass on the ocean side. From the balcony you can hear the cries of seagulls and the waves washing the stones back and forth.
The kitchen offers an inventive selection of Peruvian nouveau cuisine, with an emphasis on fresh seafood. Signature dishes include grilled grouper served with olive gazpacho, lamb ravioli with squash confit and grilled tuna on polenta. The desserts are also excellent; try the lucuma tiramisu made with a fruit found only in Peru.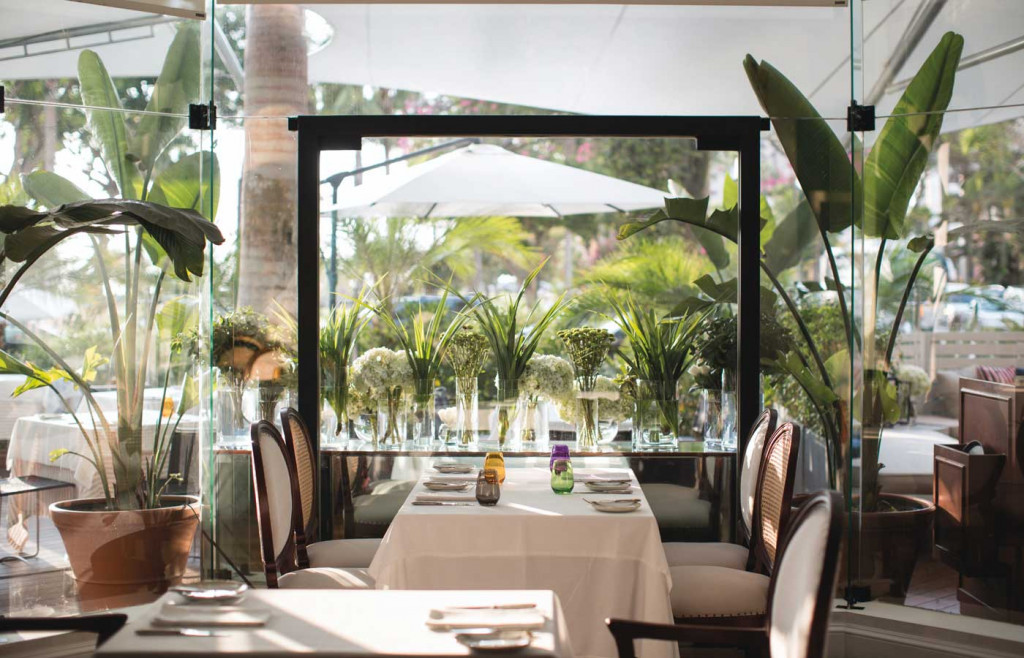 TRAGALUZ
Located just outside the Belmond Miraflores Park hotel, this restaurant is situated beside the Armendariz Park on the cliffs above the Costa Verde. Framed by a beautiful garden, and with impeccable style and design, Tragaluz is the place to be seen in Lima.
The restaurant seeks to promote the work of local artists alongside its inventive cuisine and aims to reshape the meaning of a gallery as an exhibition space, creating a lovely synergy between the art and food. Discover the restaurant's wide selection of international dishes with a focus on Asian, Mediterranean and Peruvian flavours. One of our favourites is the tuna with tagliatelle and Thai curry sauce. Sophisticated cocktails and snacks can also be served outdoors, on the elegant terrace.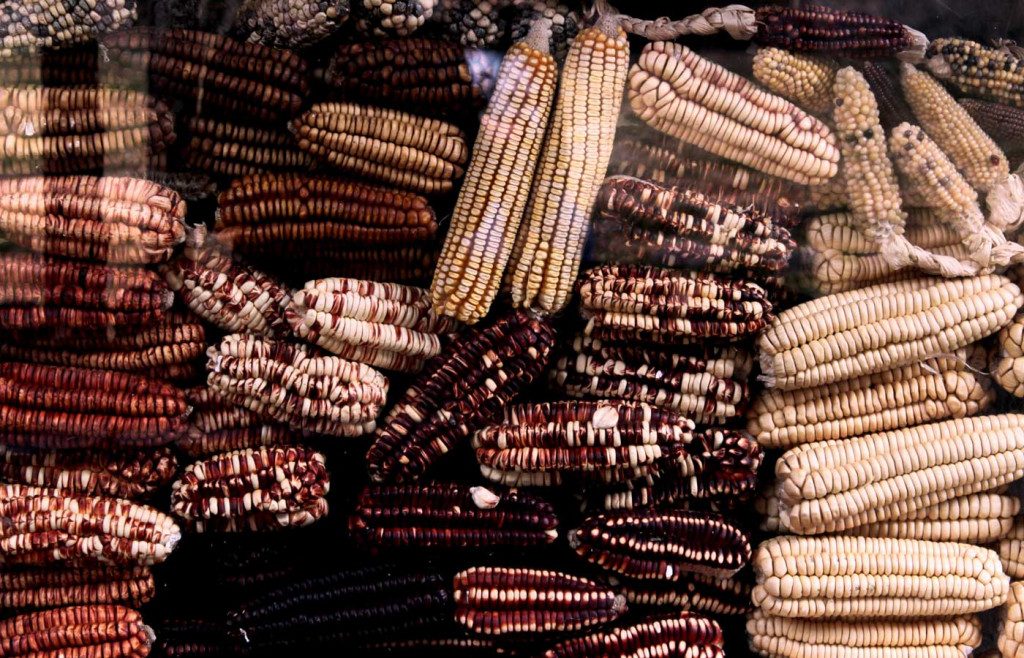 KJOLLE
The Kjolle is a tree that only grows at extreme altitudes with limited oxygen available and high solar radiation. The Kjolle tree has an orange flower, that has been historically used within Peruvian culture to dye textiles and make infusions. Owned by Pia León, Latin America's top female chef who worked for over a decade at Central alongside her husband Virgilio Martínez, Kjolle restaurant has lit up the Barranco district of Lima as her debut project. Pia and her team use ingredients as diverse as the nature of the country they aim to celebrate, serving a colourful and innovative menu that showcases the best that Peru has to offer, including many of the hundreds of varieties of Andean corn.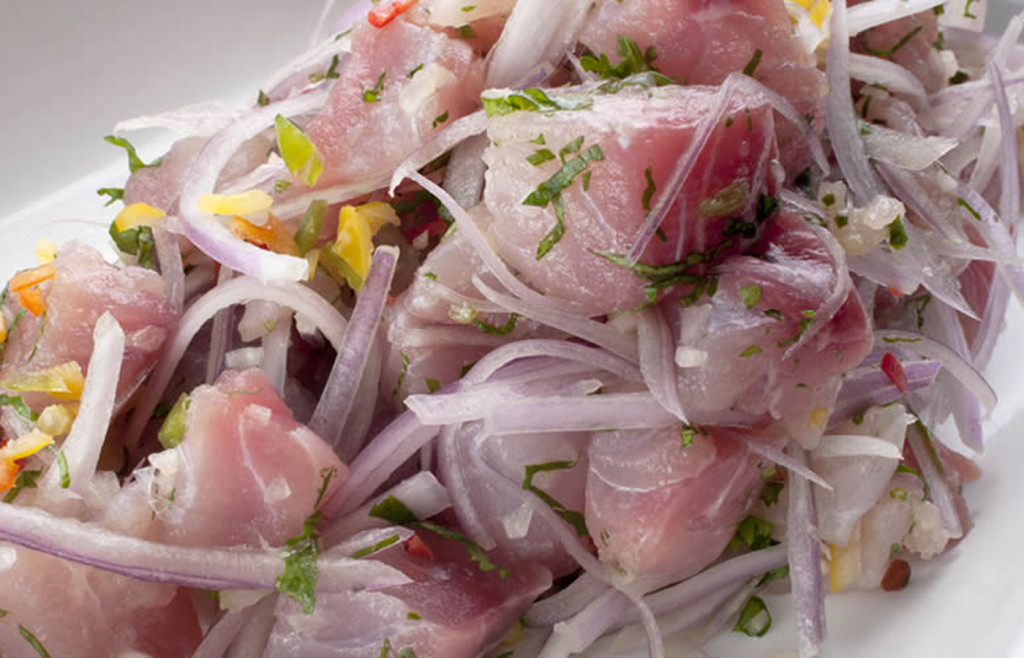 LA MAR
When in Lima, you have to immerse yourself in a genuine cebichería experience and there is nowhere better to do so than La Mar, a hotspot in trendy Miraflores. Stylishly designed with a striking concrete façade jutting onto the tree-lined avenue, and a bamboo roof over the airy dining area, La Mar is full of fashionable young limeños, as well as curious out-of-towners.
The main draw here is of course the raw marinated fish specialty of ceviche itself, ably complemented by a vast selection of main dishes. The ceviche options are broad: tuna, sea bass, octopus, Dover sole, salmon and mixtures thereof. La Mar serves fine, freshly caught fish from artisanal fishermen in northern Peru and is also famous for its cocktails, based on different kinds of pisco, the national spirit, and local fruits. A pisco sour at the bar is also a necessity here! La Mar is currently considered in the top 20 of best Latin American restaurants and we suggest arriving early or late for lunch (cebicherías are only open in the daytime, as tradition dictates) if you don't want to stand in line – La Mar takes no reservations!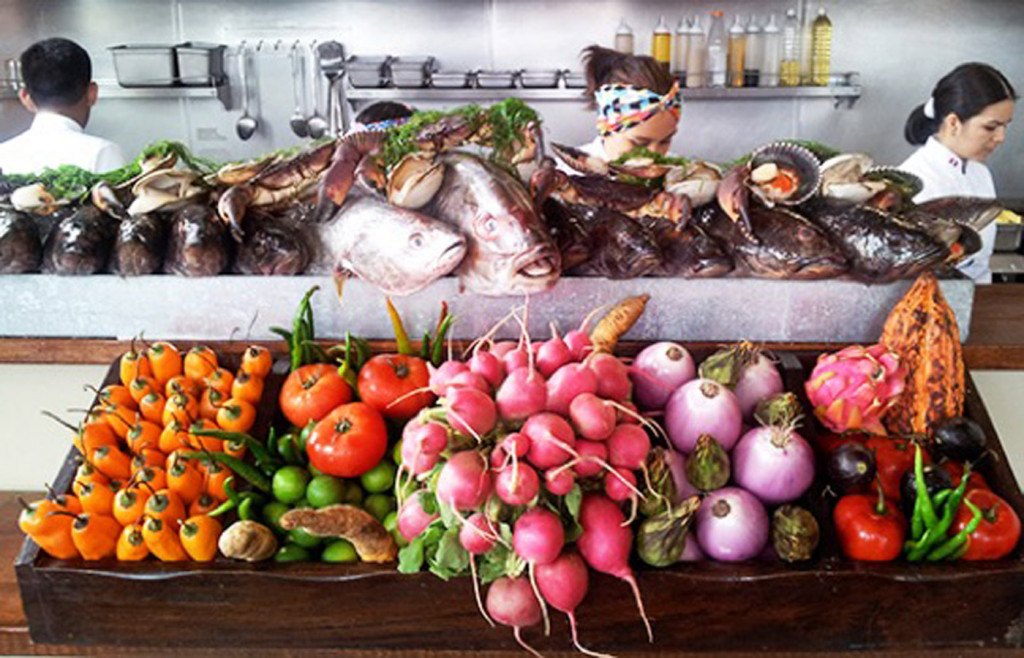 LA PICANTERÍA
Ajíes (chillies) take centre stage in Héctor Solís' recreation of the picanterías from northern and southern Peru. The combination of communal tables, family-style helpings and clever takes on traditional Peruvian dishes make Solís' second restaurant in Lima one of the best spots in the city to discover the true flavours that inspire so much pride among Peruvians. It is difficult to find a cook who can better master the spiciness and aroma of ajíes.
Solís learned the secrets of this culinary tradition from his parents who founded Fiesta restaurant more than 30 years ago in their hometown of Chiclayo. In 1996, he opened the second branch in Lima and quickly gained fame as one of the most prominent cooks in the city. Fiesta is still thriving and is also worth a visit, but the new star is La Picantería where Solís and his team are reinventing traditional dishes such as rocoto relleno con chupe de camarones.
Are you planning a trip to Peru? Learn more about Lima by clicking here. Contact us today to begin designing your bespoke holiday in Peru with our dedicated travel specialists.