Rugged mountain ranges, undulating grasslands, sultry tropical lowlands, crisp alpine forests: with so much beautiful countryside to choose from, where better than Latin America to escape to a rural retreat?
Welcome to the 21st century. Most of us spend an awful lot of time in busy cities, or in front of screens and every now and then it all just gets a bit too much! For those of us with the time to get away, nothing helps to switch off like holing up in a luxury countryside retreat for a week or so just to enjoy the fresh air, getting stuck into hands-on activities and sleeping under skies free from light pollution. With so much empty space, amongst some of the most dramatic landscapes on earth, Latin America offers plenty of world-class options in this department.
Here are some of our favourites…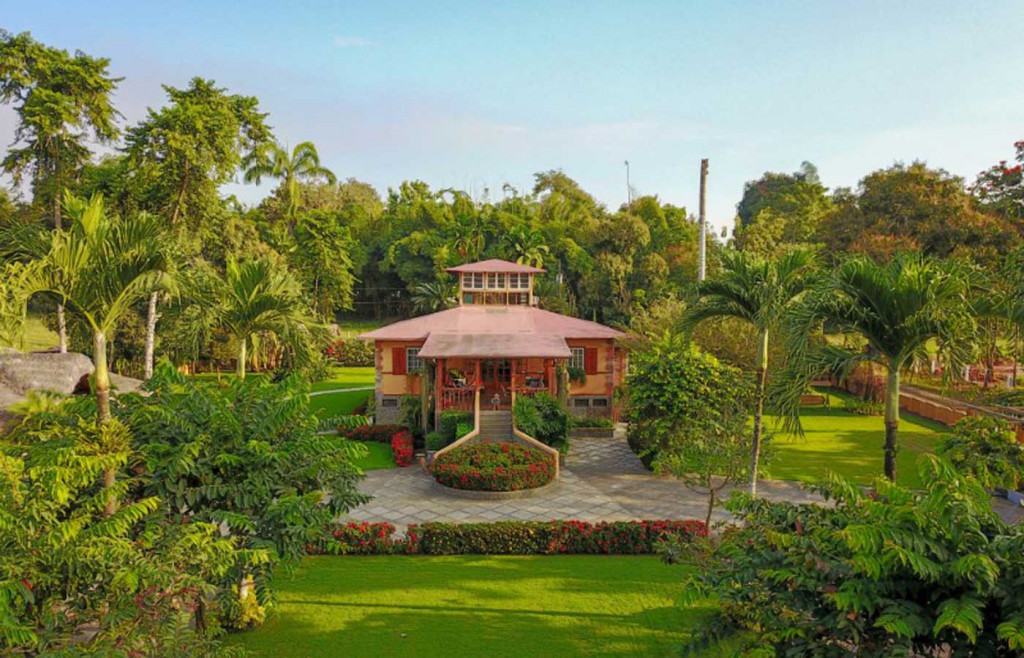 Hacienda La Danesa
Just over an hour's drive away from the city of Guayaquil, Hacienda La Danesa has belonged to the Danish Olsen family for three generations now. Offering a charming countryside hideaway in Ecuador's oft-forgotten tropical lowlands, this pretty cacao and dairy farm enjoys a balmy year-round climate and makes for a perfect place to unwind after a more active tour of the nearby Galápagos Islands. The farm's old cottages and stable buildings have been lovingly restored and converted into cosy guestrooms, finished in a tasteful modern style with tropical touches, and never losing the heritage character of the original construction.
During their stay at La Danesa, guests are able to enjoy a range of activities, including an in-depth look at the chocolate making process on the farm's own plantation and with the hotel's own master chocolatiers. The quality of Ecuador's chocolate is gaining recognition on the international stage and this experience allows guests to understand exactly why that is so! For those seeking adventure, the property offers the opportunity to take part in a spot of river tubing, horse-riding, mountain biking and a range of pretty hikes in a quiet region of Ecuador's countryside. Whether as a relaxing stop after a cruise in the Galápagos, or a tranquil final stop in a comprehensive itinerary on the Ecuadorian mainland, Hacienda La Danesa is the perfect place to while away a few sunny days.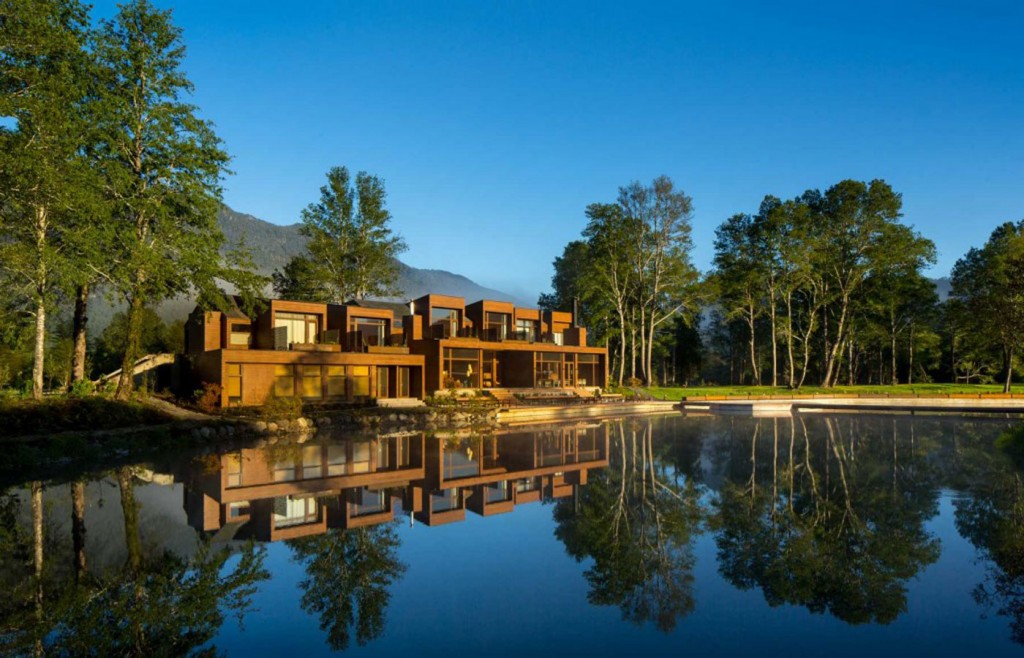 &Beyond Vira Vira
Shrouded in the moist forests of Chile's northern Patagonian Lake District, this magnificent hotel and working farm gets plenty of press coverage for its unique accommodation and excellent food produced mainly from organic ingredients made on the property. Food is an important part of your stay at Vira Vira, with the chef drawing on a wealth of Chilean culinary traditions to offer a menu that places the freshest seasonal produce at the core of every dish. Attached to the hotel property, the working farm produces grains, vegetables, fruit, meat and poultry; whilst the state-of-the-art modern dairy offers fresh organic milk, cheeses and speciality yoghurts. Not sold anywhere else, the farm's exquisite organic produce is for the sole enjoyment of hotel guests and is a huge part of the exclusive luxury experience at Vira Vira.
Beyond heartfelt cooking, guests of the hotel are able to hide away amongst some of Chile's most enchanting scenery. The northern lake district is made up of cobalt lakes and rivers, stunning waterfalls and verdant alpine forests, with the distant peaks of volcanoes a semi-constant backdrop in the region. Each cosy suite is the perfect blend of sleek modern luxury and a heritage-inspired Chilean rusticity with details that pay homage to the land and the wealth of indigenous cultural legacy in this area. Activities available include horse-riding, rafting, hiking and a wealth of other outdoor pursuits – with snow-sports like skiing available for those who opt for winter stays. A true one-of-a-kind country retreat, Vira Vira offers a luxury farm-stay like no other.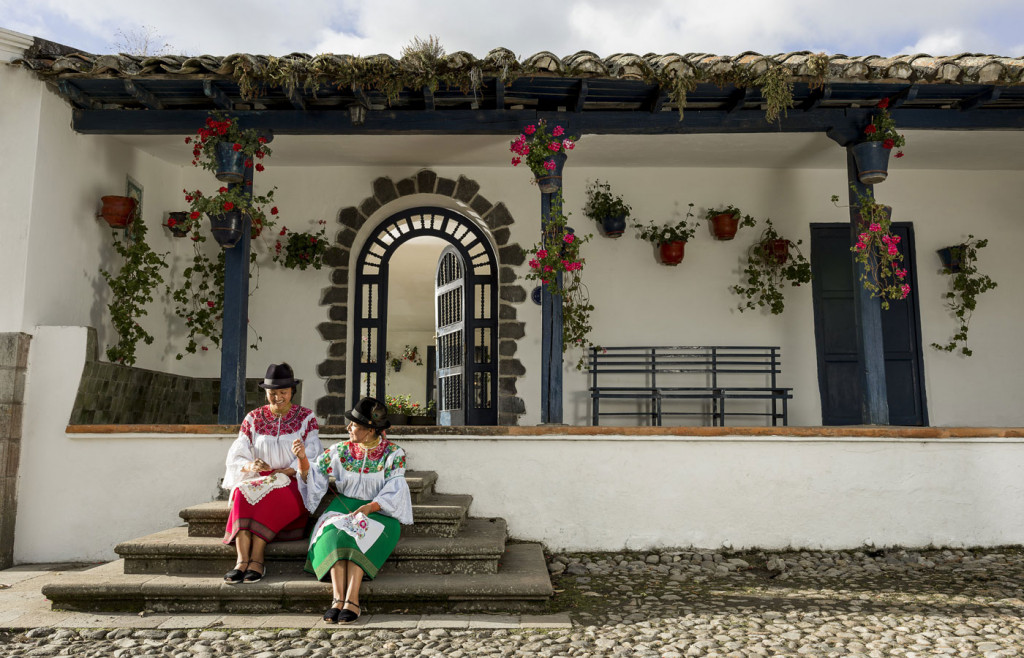 Hacienda Zuleta, Ecuador
This stunning 16th century farmhouse has belonged to the same family for over 100 years and celebrates the traditional products and crafts of the Ecuadorian highlands. Just two hours from the capital city of Quito, and close to the indigenous market town of Otavalo, this charming colonial-era building is tucked away amongst the dramatic scenery of the Andes mountain range and guests can enjoy exploring the highlights of the region on foot, horseback or by bicycle. Surrounded by dramatic mountain scenery, you will certainly want to dedicate at least one day for wandering!
Nearby, Otavalo and its famous markets offers the opportunity for travellers to experience the rich tradition of Ecuadorian handicrafts, whilst back at the farm, guests can enjoy cooking classes with the hotel staff and learn how to use traditional products from the farm's own dairy and the local area to produce outstanding Ecuadorian specialties. Rooms effortlessly blend the all the comforts of modern luxury with the enduring charm of unique heritage furniture and Spanish-style colonial architecture. Bright and airy rooms feature antique furniture and local details for a luxurious yet, warm and homely stay. For an authentic and immersive stay in the striking Ecuadorian highlands, you cannot do better than Hacienda Zuleta.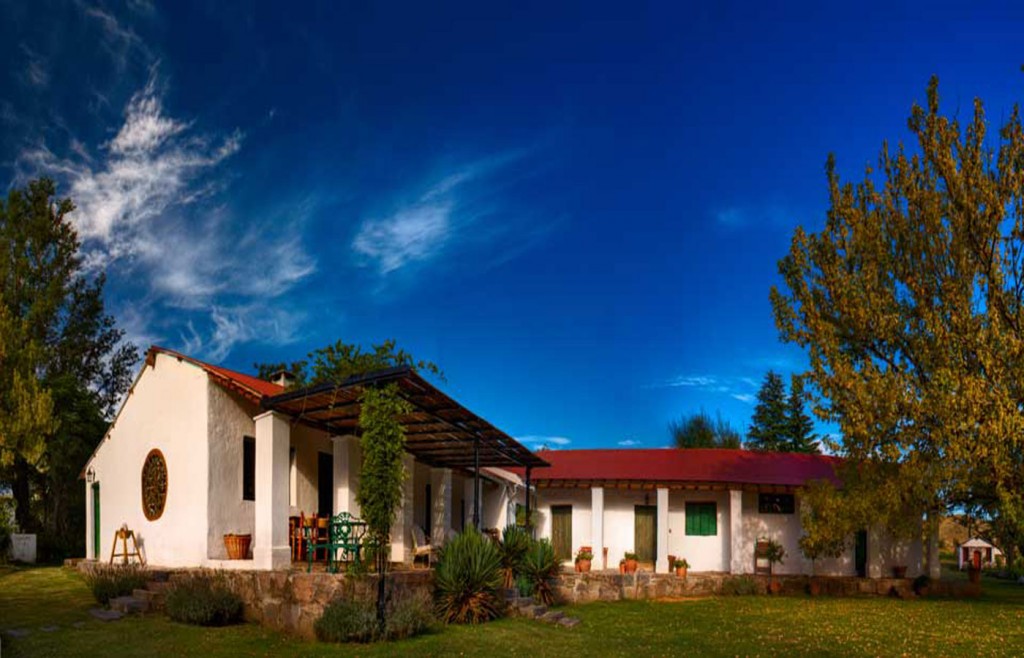 Estancia Los Potreros
Perched in the rolling grassy hills of the Sierras Chicas outside the city of Córdoba, Estancia Los Potreros is one of the most authentic and immersive 'ranch' experiences you could wish for during your Argentinean holiday! This Anglo-Argentine establishment brings multiple generations of family history and a personalised experience of life in rural Argentina to your stay. Located on a 6500-acre estate two hours from the nearest city, your delightful hosts, Kevin & Louisa, revel in opening up their home to guests in search of a spot of countryside relaxation.
Each rustic guestroom offers guests bundles of traditional Argentine character with vintage furniture details and cosy sheepskin throws creating a warm and homely ambience that guests instantly fall in love with. Perfect for lovers of the great outdoors, the activities on the estancia invite guests to explore the hills on foot, on horseback or by bicycle, alongside getting to take a peek behind the scenes of a traditional working cattle ranch. Meals on the estancia are a family affair and you can enjoy friendly hosted dinners each night cooked using products from the farm's own animals. A true home-from-home experience in a picturesque setting, many who visit Los Pots simply do not ever want to leave.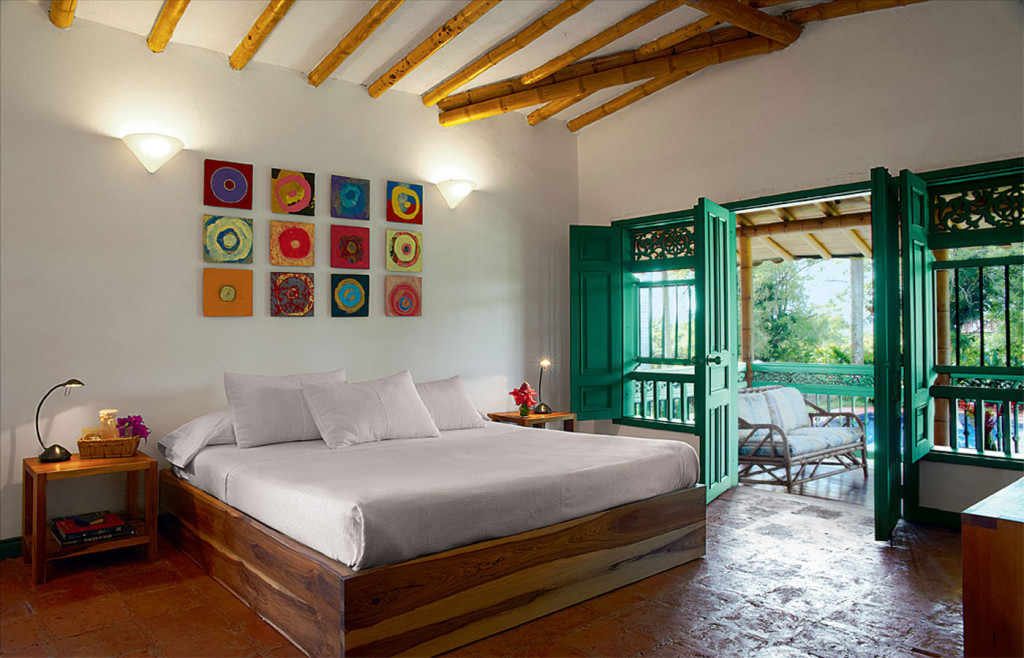 Hacienda Bambusa
Built with giant bamboo canes and decorated in the colourful traditional style unique to Colombia's Zona Cafetera, Hacienda Bambusa offers guests ultra-personalised service on a beautiful cacao farm tucked away in picturesque tropical hills. Bordered by lush fields of manioc, pineapple and other exotic produce, this charming renovated farmhouse boasts beautiful gardens (perfect for those with an interest in the birdlife of this region) and a lovely outdoor swimming pool in which to enjoy the sun. The grounds here are perfect for relaxing afternoon walks and savvy guests who take their binoculars with them can expect to see up to 100 different species of birds on the property, including some resplendent jewel-toned hummingbirds.
Attached to a cacao plantation, guests of the hotel can enjoy a fascinating introductory tour to the production of chocolate and finish this experience off with a private cooking class from the hotel's excellent chef, who offers guests a menu of half-board meals that changes daily to incorporate the freshest local ingredients. Located within an easy driving distance of many popular coffee towns and the striking landscapes of the Cocora Valley, this charming getaway works well as a base for exploring the region's many highlights during your trip. Enjoy peaceful days of meandering through the cobbled streets of UNESCO protected coffee towns and learn more about the drink that makes the world tick during your stay. Bambusa offers a full-board meals and activities option which offers guests the chance to enjoy more exclusive tours and activities off the beaten tourist track which we thoroughly recommend.
Are you planning a trip to Latin America? Contact us today to learn more about our destinations and to speak to one of our dedicated specialists about your trip.