Family Holidays
Covering everything from adventure to wildlife to beaches, Latin America is a perfect choice for a unique family holiday.
Latin America is an exciting destination which offers a fantastic and unforgettable holiday for adults and children alike. There are many opportunities to learn about the history and culture along with the wildlife and diversity of the region. Many lodges and hotels offer luxurious accommodation combined with fun activities for families. With the chance for new experiences, sights and animals Latin America is the perfect place for a family holiday.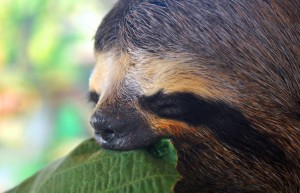 Costa Rica
Costa Rica is famous for its excellent wildlife viewing opportunities, exciting activities, relaxing thermal springs and deserted beaches. Due to its small size, travelling between the hot spots is relatively simple and a two week trip would allow time to see all the highlights of this remarkable country. Children will love spotting multi-coloured butterflies and curious monkeys, zip lining through the jungle canopy and enjoy tasting the fun and colourful fruity desserts. The stunning beaches allow mum and dad some relaxation time, with many resorts offering kids clubs and activities. A fantastic destination for a family holiday to Latin America.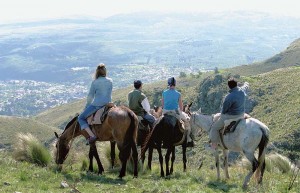 Argentina
Argentina is so diverse, that including it on a family trip to Latin America would keep everyone happy. Children will love Iguassu Falls with its exciting boat rides and colourful wildlife. The Ibera wetlands offer a unique and educational trip into an unspoilt wetland region. For families, a horseback ride through this unfamiliar territory is an adventure in itself! Further south, the estancias, vineyards and wild landscapes offer fabulous food and drink for the parents, and plenty of activities for the kids. Near Trelew, the biggest Palaeontology museum in the world will fascinate the whole family – the biggest dinosaur in the world once called Argentina home and its bones are proudly displayed in this extraordinary collection.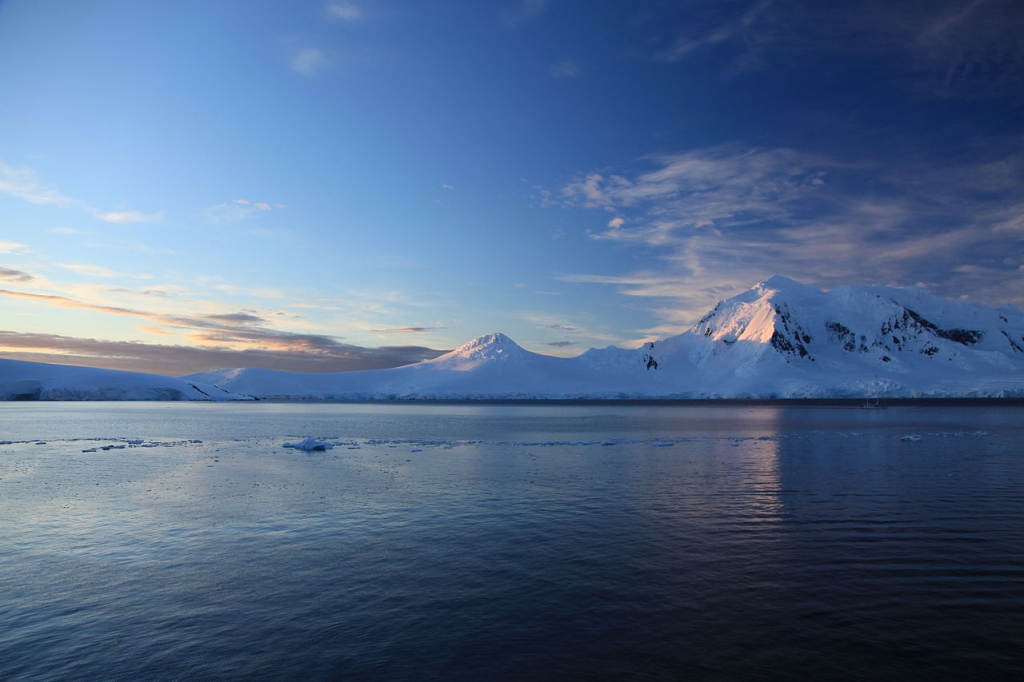 Galapagos
The Galapagos Islands need no introduction for a family holiday to Latin America. Filled with extraordinary wildlife and spectacular landscapes, this small archipelago in the Pacific Ocean is a fun filled adventure for the whole family. Education features heavily, with the Darwin Centre providing a fascinating insight to the biodiversity and history of the area. Due to their remote location and the strong environmental protection in place on the islands, the wildlife here is almost tame. Children will adore the friendly sea lions who seemingly pose for pictures on the sand, meeting the slow and gentle giant tortoises and watching the abundance of marine iguanas who resemble mini-dinosaurs. For keen birdwatchers the islands are a paradise for all kinds of birdlife. The fun doesn't end here though – take a dip into the crystal clear waters and a whole other world is waiting to be discovered. Coral reefs boast hundreds of colourful fish and dolphins are regular visitors. For the adventurous it is possible to dive with sharks. For a family holiday of a lifetime, Galapagos is not to be missed.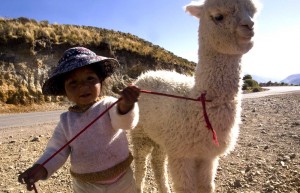 Peru
Peru has long been a popular destination for trekking enthusiasts and history buffs but including it in a family holiday to Latin America will make it the trip of a lifetime for all the family. In just 2 weeks it is possible to take in all the highlights and still have time to relax. A train to Machu Picchu is an exciting journey, no matter what your age, and the first glimpse of the lost city surrounded by verdant forest is a thrilling sight. In contrast, the northern areas of Peru are dry, desert like and filled with fun activities such as sand boarding and racing across the dunes in buggies. The coastlines offer beaches which boast world class surfing and on the Ballestas Islands you can get up close and personal with wildlife such as sea lions and penguins. As if all that isn't exciting enough, Peru also has its own slice of the Amazon rainforest where children will love spotting weird and wonderful bugs, colourful birds and monkeys in the trees. The whole family is guaranteed to come away with wonderful memories to treasure, just don't forget to take that llama selfie!
Brazil
Brazil is the perfect destination for a family holiday to Latin America. See Iguassu Falls, a sight that cannot fail to impress the entire family and enjoy the boat rides, helicopter trips and colourful birdlife. For the best wildlife in Latin America, head to the Pantanal for a fantastic array and a chance to see the elusive jaguar. South of the Pantanal, Bonito offers great fun with snorkelling, and boat trips in rivers filled with fascinating and colourful fish. The Amazon will delight adults and children alike. Take a boat trip up the mighty river and try your hand at piranha fishing, spot caiman and many birds and visit local communities to learn about their family life.