Food and Drink
Rich flavours, seafood delicacies and delicious cocktails are at the tip of Latin Americas gastronomical peak.
Famous for velvety red wines, succulent steak and 'mate' (a hot drink which is favoured by the locals), Argentina is a true foodie heaven and an excellent place to begin a gastronomy inspired tour of the continent. Experiencing a traditional asado is essential, as is a wine tasting tour of the stunningly located vineyards surrounding Mendoza. The devilishly naughty submarino chocolate drink and sweet alfahores biscuits are other regional highlights. In Brazil, with its generally more tropical climate and larger coastline, the food takes inspiration from the nearby Caribbean and dishes such as seafood stews and mixed bean salads are commonplace alongside traditional BBQ style restaurants known as churrascarías, all of which are often complimented by a side of the locals favourite; pão de queijo (cheesy bread)! No trip to Brazil would be complete without sampling the nation's favourite drink – the caipirinha, a sweet and sour cocktail made from the sugar cane extract, cachaça – ideal for sipping whilst enjoying the sunset. Peru's capital city Lima has blossomed into a fine dining, internationally recognised mecca for world class chefs. Fresh ceviche is rarely better anywhere in the world, and beef based classics such as lomo saltado and rocoto relleno are found countrywide alongside the popular grain quinoa, which is often used in soups. For those wishing to truly immerse themselves in the Andean culture of Peru, there are regular chances to eat cuy (guinea pig) and alpaca steaks washed down with the pisco sour – a tasty little cocktail of Peruvian invention. All this plus the delicious lamb of Patagonia, the fresh coffee of the stunning Coffee Region in Colombia and the tasty snack size empanadas that are sold as street food in almost every city and town, there is no denying that this vast continent will cater to every taste bud.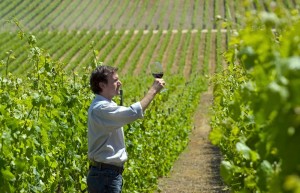 Wine of Argentina and Chile
The immaculate vineyards of South America are mainly found in northern Chile and Argentina although a growing number are in nearby Uruguay, in stunning mountainous landscapes. Huge expanses of land are used for the production of internationally renowned wines, including the most popular varieties of Malbec, Merlot, Cabernet Sauvignon, Syrah, Carménère and Zinfandel. To visit these beautiful and luxurious wineries it is possible to go by private taxi, as part of a small group by minibus or by hiring bicycles and exploring for yourself. Some of the larger companies have attached hotels and restaurants which allow visitors to immerse themselves in the culture of wine production. Tastings usually begin with an informative tour of the site, followed by sitting down to a selection of wines which are described by professional sommeliers and often complimented with fresh bread, locally produced olive oils and on occasions, cheese. Whether you count yourself as a wine connoisseur or are someone who just enjoys the odd glass, this is an experience not to be missed.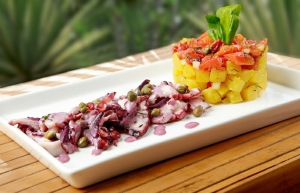 Cuisine of the Andean Culture
One of the biggest attractions for visitors to South America, is the distinctive culture of the people who live in and around the imposing Andes mountain range. Historic traditions and practices are still celebrated in this region, and it is reflected in the colourful textiles of clothing and ancient recipes that are still used today. These well practiced dishes and many more are commonly found throughout the highlands of Peru and Ecuador, and by far the best way to experience them is to take a wander through the many markets of cities such as Cusco, Arequipa or Otavalo. Inside the narrow walkways you will discover bizarre and unique ingredients that will entice you to sample these wonderful flavours. The humble potato, which was originally cultivated in Peru almost 10,000 years ago before its worldwide success, forms a large part of the Andean diet and is now found in all colours, shapes and sizes. Quinoa, a grain grown in high altitude pasture which has found international fame for its superfood qualities, and different variations of corn are also principal food sources. Perhaps an infamous part of the Andean diet is cuy – otherwise known as guinea pig, it is regularly kept as a pet in the western world. Usually baked whole, this fascinating dish dates back to the time of the Incas and is often served as the main course at important dinner parties. To quench their thirst, the Andean people regularly drink chicha, a beer-like liquid made of fermented corn. If you would rather dine in a more formal setting, there are some superb restaurants serving up these specialities in all of the major cities.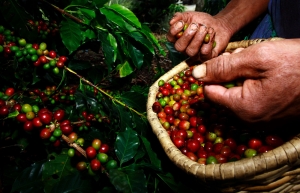 Colombian Coffee
Imagine a beautiful verdant valley, surrounded by rolling hills and alive with the song of colourful birds and you will find yourself picturing the stunning coffee region of Colombia. Famed for its rich, full bodied coffee, this region doesn't disappoint. Here it is possible to stay on a traditional coffee-plantation in a hacienda (farm) and experience this way of life which dates back to the 1800s. The old world, rustic elegance of these farms makes your stay all that more enjoyable as you return from a day of trekking and coffee tasting to freshly cooked food (and coffee of course)! Most of the farms allow tours and it is a fascinating opportunity to learn about coffee right from the seed being planted to the harvesting and roasting.
The meat of Latin America
Steak is the first variety of meat that comes to mind when thinking of Latin America. Argentina and Brazil are world leaders in producing some of the tastiest, most succulent cuts of beef. Any trip to Brazil should include stopping by a BBQ-style feast known locally as a 'churrascaria'. For an immersive experience, visitors to Argentina can enjoy a luxurious stay on a rustic estancia, where gauchos tend to huge herds of cattle and delight guests with their lassoing skills. Cooking large cuts of meat over an 'asado' is a tradition that no foodie should miss. Further south in Patagonia, the cattle herds are replaced with sheep and the lamb dishes are succulent and tasty, especially good after a long day exploring the wilderness of this region. For those seeking a more unique culinary experience, the Andean towns of Peru and Ecuador frequently serve Cuy (guinea pig) and Alpaca steak.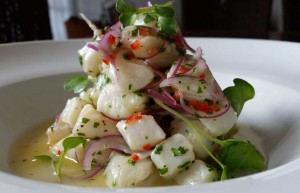 Fish and Seafood
With a coastline spanning thousands of miles from the tropical Caribbean Sea right down to the icy Antarctic waters, plus mighty rivers and enormous lakes, Latin America serves up a wide variety of fish to suit all tastes. The delicious simplicity of an assortment of fresh fish cooked over a BBQ and served with salad and potatoes, is found throughout the continent – and for visitors wanting more, the list is endless. In the far south, king crab is hauled out of the freezing waves and served as a local delicacy in the restaurants of Ushuaia. On the enigmatic Chiloe Island, conger eel is a regional favourite. Colourful and spicy fish stews and soups are a staple dish in coastal communities of Venezuela and Colombia, often with a mix shellfish included. Peru is internationally regarded as producing the best fresh ceviche, and in Brazil, moqueca is an exquisite blend of salted fish, coconut milk, onions, peppers and locally grown herbs. Freshwater fish are also on the menu, from the many Amazon tributaries where Piranha are caught and made into soup, to the biggest lake in South America, Titicaca, which hosts many trout farms. Patagonia, the southern cone of the continent, offers world class fly fishing with salmon regularly reaching huge sizes much to the delight of anglers and restaurant goers alike.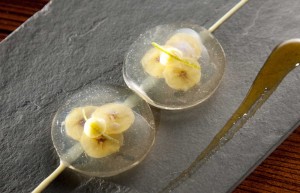 World's Best Restaurants
Of the World's Best 50 restaurants, six are located in Latin America, with Peru being a particular hot spot for famous chefs and restaurants. Serving up delicious authentic dishes that are presented in a modern manner, eating at one of these highly regarded restaurants is a treat for all the senses. Some of our favourites include Central in Lima which produces dishes capturing the diversity of Peru, D.O.M in Sao Paulo where chef Alex Atala samples every original ingredient himself to ensure the best flavours and Borago in Santiago which describes its menu as 'a dialogue between nature and cuisine'.