Incentives and Corporate Hospitality
Latin America has a lot to offer anyone looking to incentivize their staff or entertain partners.
What better reward for a great year than a tailor-made trip to one of the most fascinating continents in the world? With everything from iconic sights, marvellous wildlife, world-famous events, epic adventures, or complete relaxation, Latin America Is fast becoming one of the most looked-to destinations for a long-haul Incentive Package. We work with companies who want to offer such a package to their staff, putting together a programme that tailors exactly to their needs. The possibilities are endless but here are a few ideas.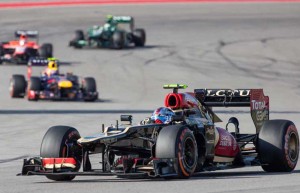 Sao Paulo Grand Prix
One of the most famous races in the world, the Sao Paulo Grand Prix is the perfect event for a corporate hospitality or reward package. Sao Paulo is a buzzing city and no more so than during the grand prix when it is packed with famous faces and fantastic opportunities for viewing the famous race. Whether you want a private, VIP catered box or to be closer to the action you can choose your involvement.  Sao Paulo also offers luxurious hotels and some of Brazil's finest restaurants, including D.O.M., named as one of the top ten best restaurants in the world.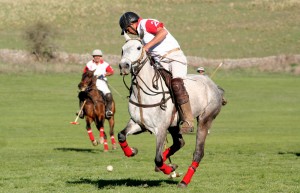 Argentina
Argentina is one of the most popular choices for incentives and corporate hospitality, largely because of the diverse range of activities on offer. The capital of Buenos Aires is a vibrant city, offering top class hotels and experiences. Why not offer some Tango classes and give the team a chance to try this classic dance? Football is a big passion all through Latin America and no less so in Argentina, a match between River Plate and Boca Juniors is definitely a bucket-list experience. Enjoying it from the comfort of a private box adds the final touch of luxury. Argentina's second most famous sport is Polo. Spend some time watching this centuries-old sport and even try it for yourself. The wine of Argentina is some of the best in Latin America and the region of Mendoza offers ample opportunities for luxury hotels and wine tasting tours.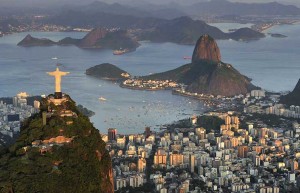 Brazil
Brazil is the most obvious choice for an incentive or corporate hospitality trip. As Latin America's main business hub, corporations around the world hold offices and partners in this diverse and beautiful country. Cities such as Rio hold iconic sights, beautiful beaches and a vibrant party scene whether you want to learn to samba, hang glide over the city, sip caipirinhas on Copacabana beachfront or get involved in a local outreach programme, Rio is for you. Pop down to Iguassu Falls on the border with Argentina and experience one of the seven natural wonders of the world from the walkways, a speedboat or helicopter over the top. Brazil offers the best wildlife in South America and the best place to see it is a luxury lodge in the Pantanal. Whether you are spotting jaguar or learning about breeding programmes for macaws, the Pantanal will delight all who visit. Take a trip to the Amazon for an epic journey to one of the world's most famous rivers, fish for piranhas, meet local communities and support indigenous tribes.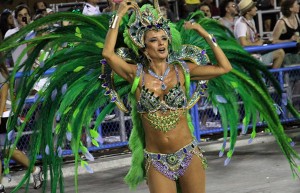 Rio Carnival
There is surely no better corporate reward than a trip to the biggest party in the world! Rio Carnival, taking place every year, 40 days before Easter is Brazil's most famous event. Each city has its own version but Rio's is world famous and the possibilities for experiencing it are alluring. Hire a private box on the Sambadrome and watch the parade in luxury. Allow your team to take part as we organise costumes and they samba down the parade route, cheered on by 40,000 people. If you want to get closer to the action without taking part, sit with the locals on the concrete bleachers and make sure you attend one of the many street parties that take place during the carnival. Dance with the locals and get dressed up for an experience like no other. If you are looking for style and elegance, tickets to the Magic Ball at the Copacabana Palace are a must. The black tie and costumed event held at one of Latin America's most iconic hotels is an incredible experience for all the senses.
Chile
Well connected with many international routes flying in to Santiago, Chile is an excellent choice for corporate entertaining. Warm hospitality, luxury hotels and lodges and stunning scenery add to the reasons to include this country in your tailor-made corporate package. The wine region in Chile is a perfect destination with beautiful countryside and some of the world's finest wines to sample. For activity, Chile is a top choice with the breath-taking Torres Del Paine national park, the fascinating Easter Island and the beautiful lakes region.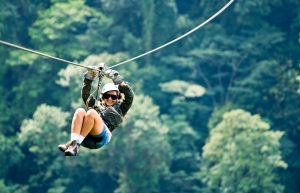 Costa Rica
If you are hoping to add to your corporate responsibility, then Costa Rica is the destination of choice. One of the top eco-tourism destinations in the world, this is an excellent country for an activity packed incentive package. From beautiful cloud forests to awesome volcanoes, Costa Rica has it all. Try zip-lining or trekking through the rainforest, visit a sanctuary for sloths or spot the animals in the wild in one of the world's most biodiverse countries. Relax on beautiful beaches, visit deserted islands or chill out in a yoga retreat and spa. Costa Rica may be small, but this along with the year round flexibility makes it perfect for a tailor-made corporate package.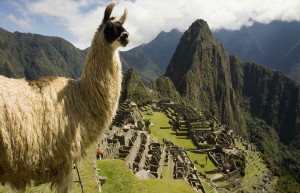 Peru
Peru is becoming synonymous with world-class gastronomy. From fresh ceviche to Peruvian fusion and traditional Andean flavours with a modern twist, and hospitality that you will not forget in a hurry. Central restaurant in Lima is featured in the world's top 10 best restaurants, a must for any visit. Add to this, world-famous sights such as Machu Picchu and you have a top destination for corporate entertainment or incentives. Well-connected with international destinations, Peru is a popular choice for a tailor-made corporate package.
Colombia
Colombia is a fascinating and inspiring country and a top choice for a corporate package. The capital of Bogota, surrounded by mountains is a cool and vibrant city. Great shopping opportunities, and a fantastic nightlife and dining scene make it a popular spot for people to let their hair down. The coffee region is a beautiful and interesting part of the country with stunning scenery and some of the best coffee in the world! Stay in an old hacienda, sample the delicious coffee, go horseback riding through the mountains or relax with a massage and a book by the pool. For the ultimate in getaway luxury, Cartagena is the top choice. Its location in the north of the country means it connects well with flights directly from Miami and Fort Lauderdale for a short or long haul trip. With old world colonial charm, Caribbean warmth, beautiful buildings and luxury 5-star hotels, Cartagena is the perfect place to relax, explore and recuperate.