Cruises and Train Journeys
If you are looking for a holiday with a difference, consider a train journey or luxury cruise in Latin America.
Being such a huge continent, Latin America holds a wealth of unusual experiences which can combine to make the trip of a lifetime. If you are considering a cruise, the Galapagos will no doubt be the first option which comes to mind. With turquoise waters, unique wildlife and a pleasant climate, these fascinating islands are an excellent choice. However, there are also luxurious options to join a luxury ship on a river trip along the Amazon, taking in the magnificent rainforest and the wildlife that can be found there. Alternatively, cruise along the fjords of southern Chile, or for a once-in-a-lifetime experience, board an expedition ship all the way south to Antarctica – where icebergs and unusual wildlife are a nature lovers dream. For a more land-based experience, there are an ever-increasing amount of train journeys that can be enjoyed. The most famous of these is the Belmond Hiram Bingham train, which takes passengers to the famous citadel of Machu Picchu in Peru. This elegant locomotive is equipped with the most luxurious facilities, along with it's sister train, the Andean Explorer.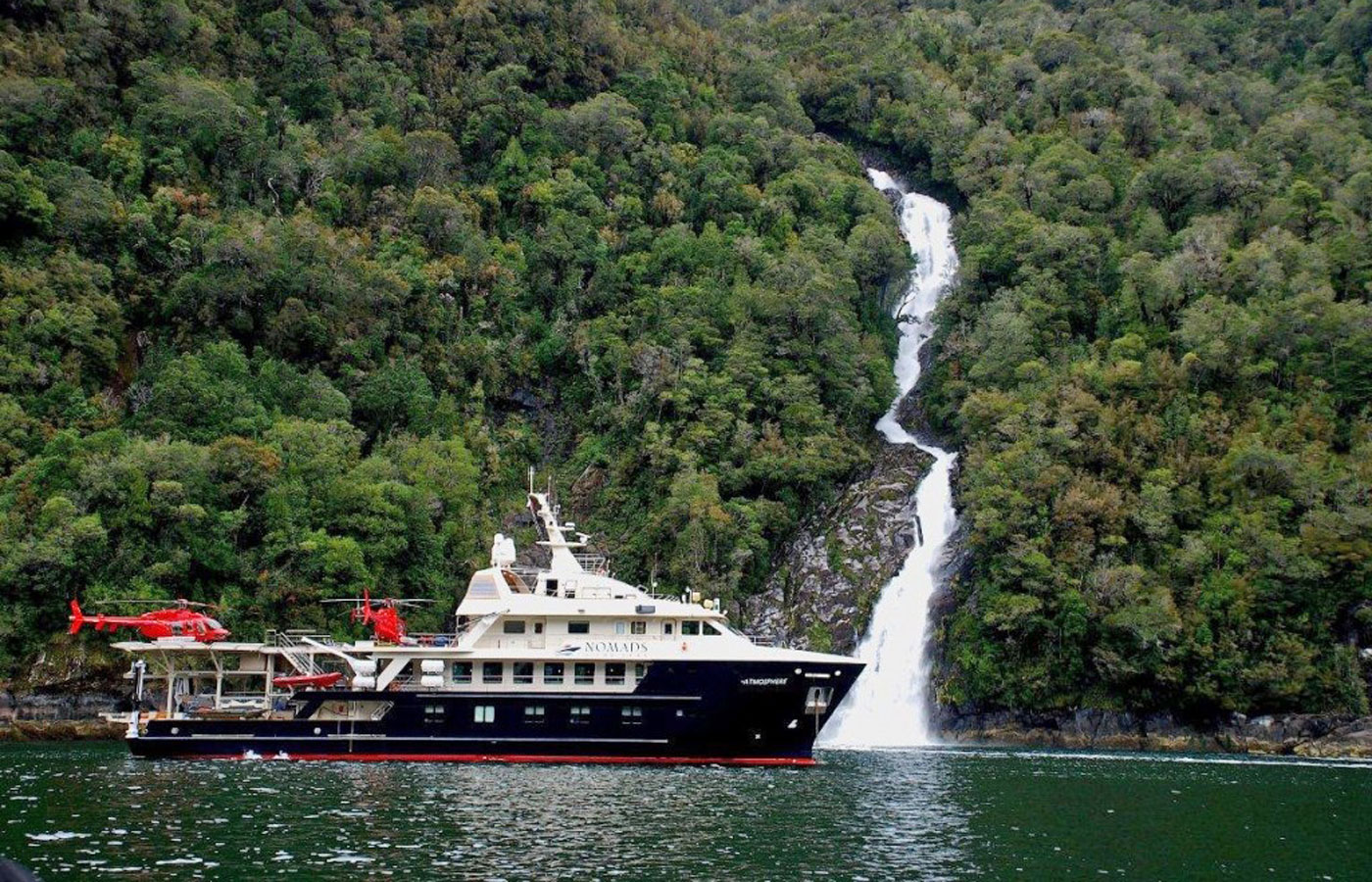 Fjords of Chile
For the ultimate adventure in a unique and remote part of the world, take a journey on the 'Atmosphere' and explore the coastline of Chile. Equipped with its own private helicopter, this impressive vessel also boasts comfortable cabins, hot tubs, spa and sauna plus a great selection of wines to compliment the delicious cuisine. Guests are spoilt for choice when it comes to the activities on offer; whale spotting, fly fishing, heli-skiing, bird watching, trekking and glacier visits to name a few. This Latin American cruise allows visitors to explore regions that are otherwise inaccessible in a remarkably luxurious manner.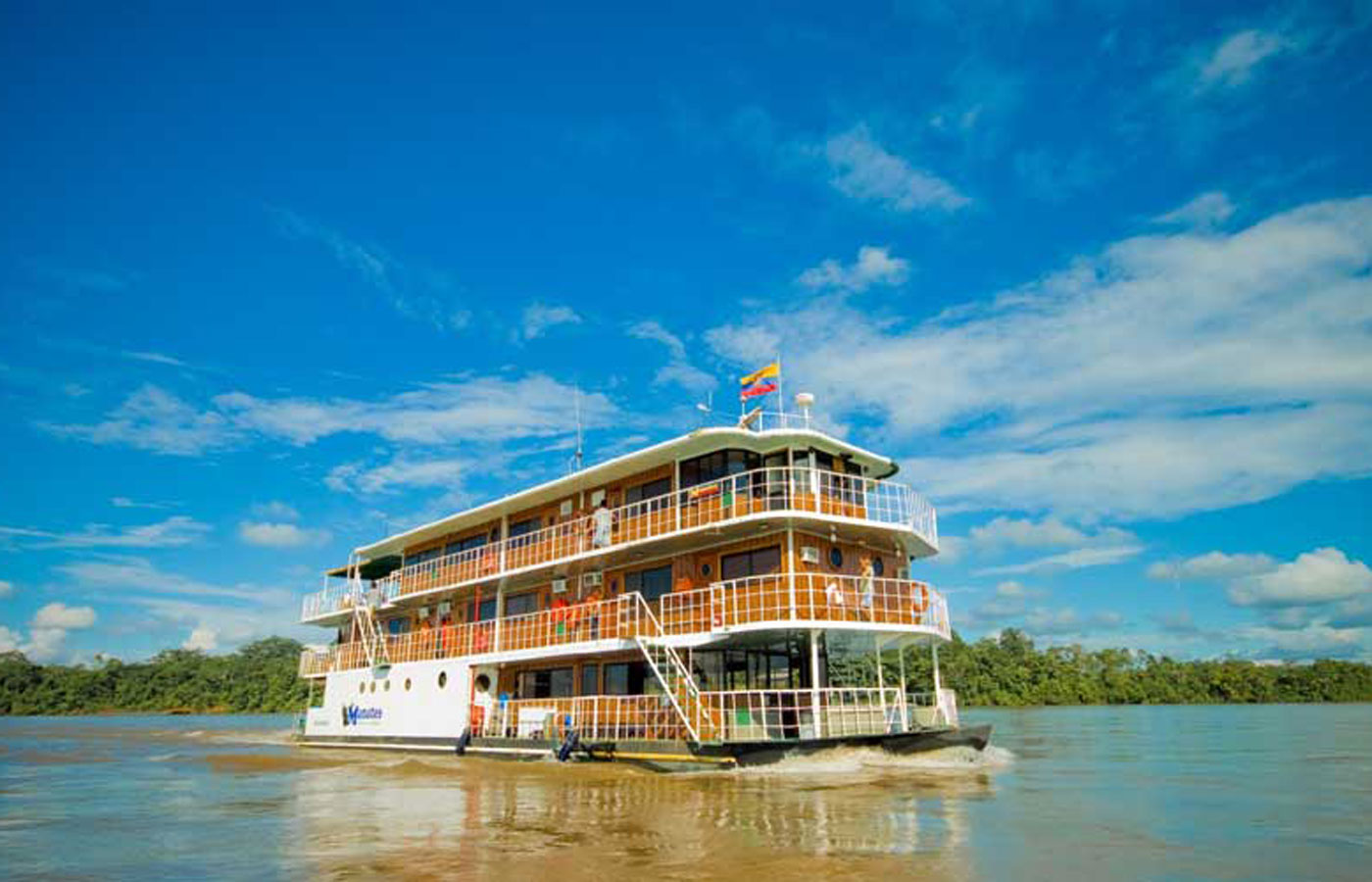 The Amazon
It's difficult to gauge the size of this enormous river network without taking a boat ride along the many tributaries that form the Amazon basin. At some points the river can reach 30 miles wide, earning it the nickname 'The River Sea'. Travel along the waterways in a romantic clipper, where tradition meets luxury, stopping frequently for excursions into the rainforest and to view the fascinating 'meeting of the waters'. This is the ultimate Latin American cruise.
Antarctica
The ultimate adventure and an unforgettable journey, take a cruise ship to the unspoilt wilderness of Antarctica. Spot whales, penguins seals and countless bird species in this remarkable environment that they call home, and marvel at enormous glaciers and wind-whipped icebergs. Modern day vessels are often equipped with icebreakers and advanced sonar technology allowing visitors unrivalled views of this magnificent habitat and the wildlife it supports on a spectacular luxury cruise.
Galapagos Cruise
Offering unrivalled close encounters with everything from giant tortoises to blue footed boobies and hammerhead sharks, a Latin American cruise around the Galapagos truly is a wonderful experience. Modern yachts boast gastronomic delicacies, superb hospitality and cabins with luxurious décor and comfortable beds. This remote archipelago is perfect for an island hopping tour by boat, and many people choose to experience the unique habitat in this way.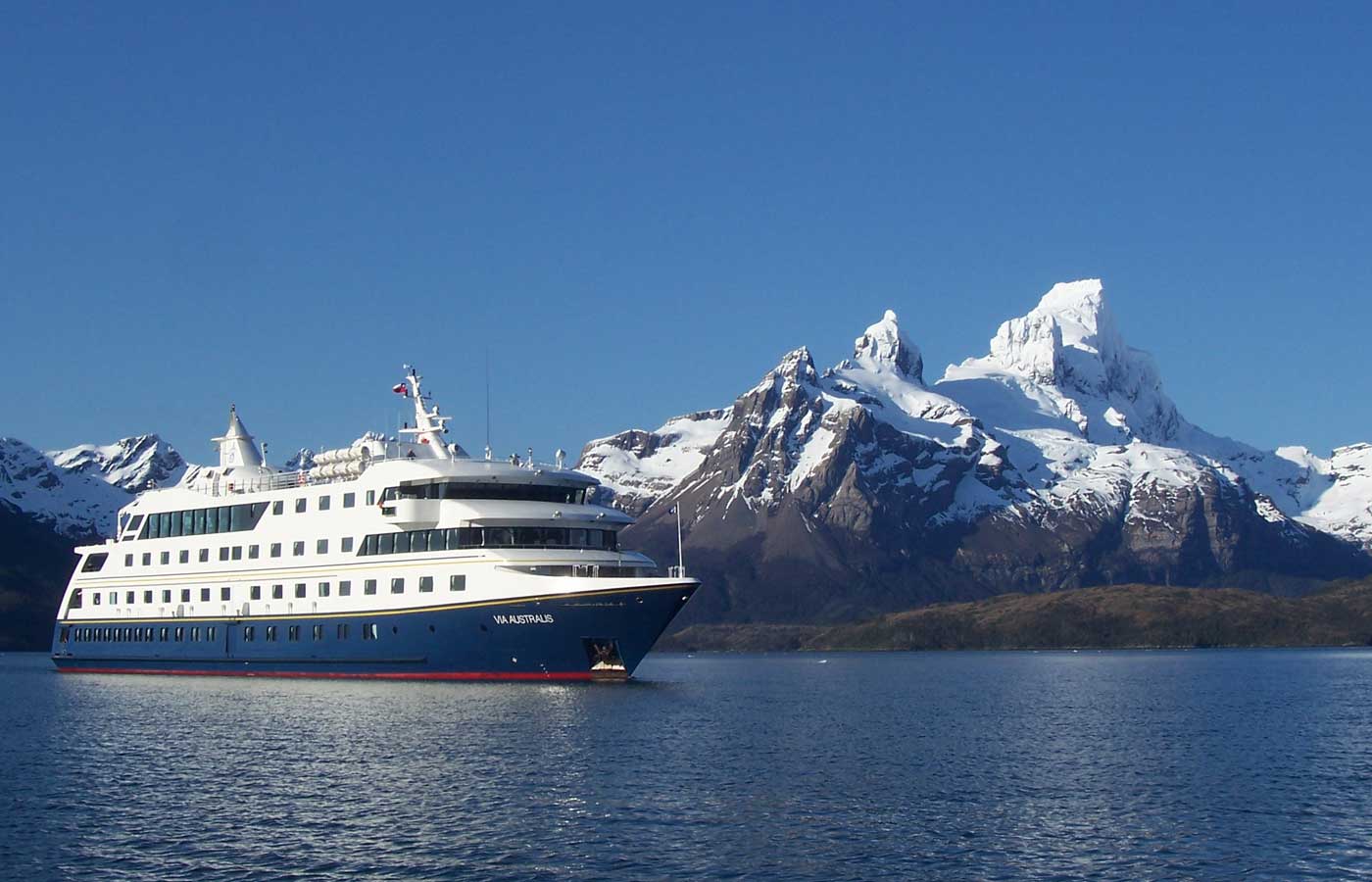 Southern Chile Cruises

If you are short on time, a Latin American cruise following Darwin's footsteps from Ushuaia to Punta Arenas (or vice versa) is an excellent alternative to a full Antarctic voyage. Taking in the southernmost areas of Chile and Argentina, visitors will enjoy visiting Cape Horn and numerous glaciers, whilst spotting penguins and sea lions from the deck. If you are lucky, dolphins and whales can also be sighted along with a delightful array of other marine wildlife and seas birds.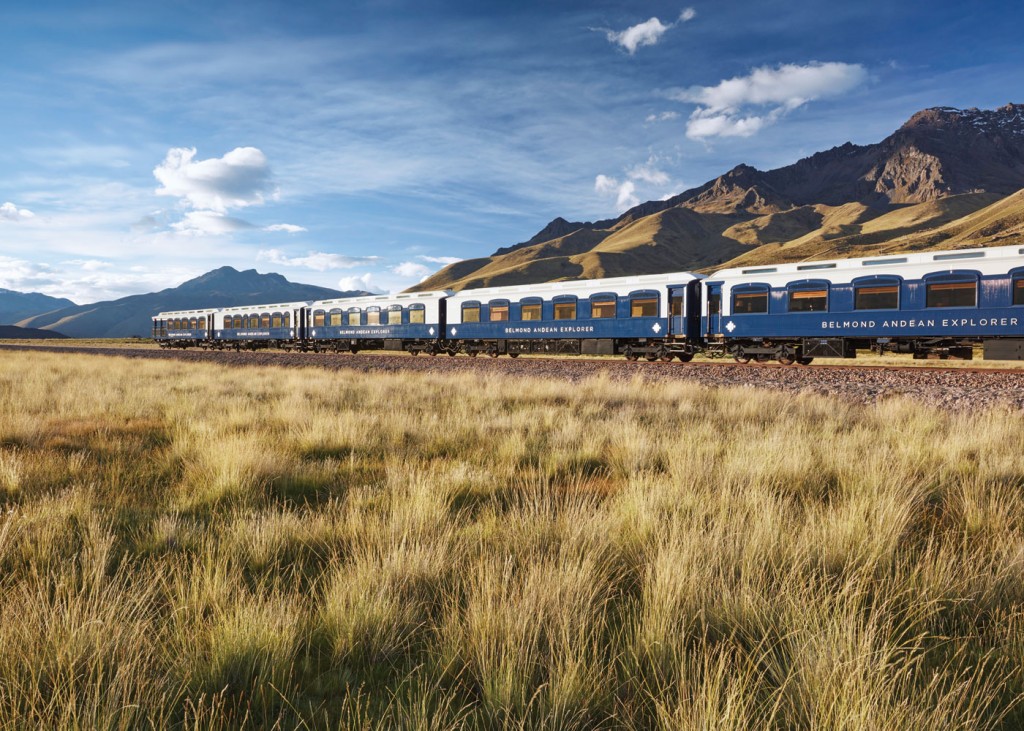 Belmond Train Journeys

Long associated with luxury and elegance, the Belmond brand have branched out to create two unforgettable journeys in Latin America. The Hiram Bingham train – named after the explorer who discovered Machu Picchu – takes passengers on an exclusive trip to the famous ruins during which a fabulous dinner is served. The sister train, the Andean Explorer, allows guests to stay overnight in cabins which are beautifully furnished, and discover more of the Andean towns and landscapes. Both trains provide a truly wonderful experience.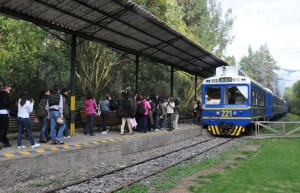 Peru Rail
If trekking isn't your thing, take a beautiful train ride through the picturesque landscapes of Peru instead. The Peru Rail trains are fitted with unique 'vistadome' windows, allowing great views of the Andean landscapes. This short but stunning journey ends at Machu Picchu, the jewel in the crown of this fascinating country.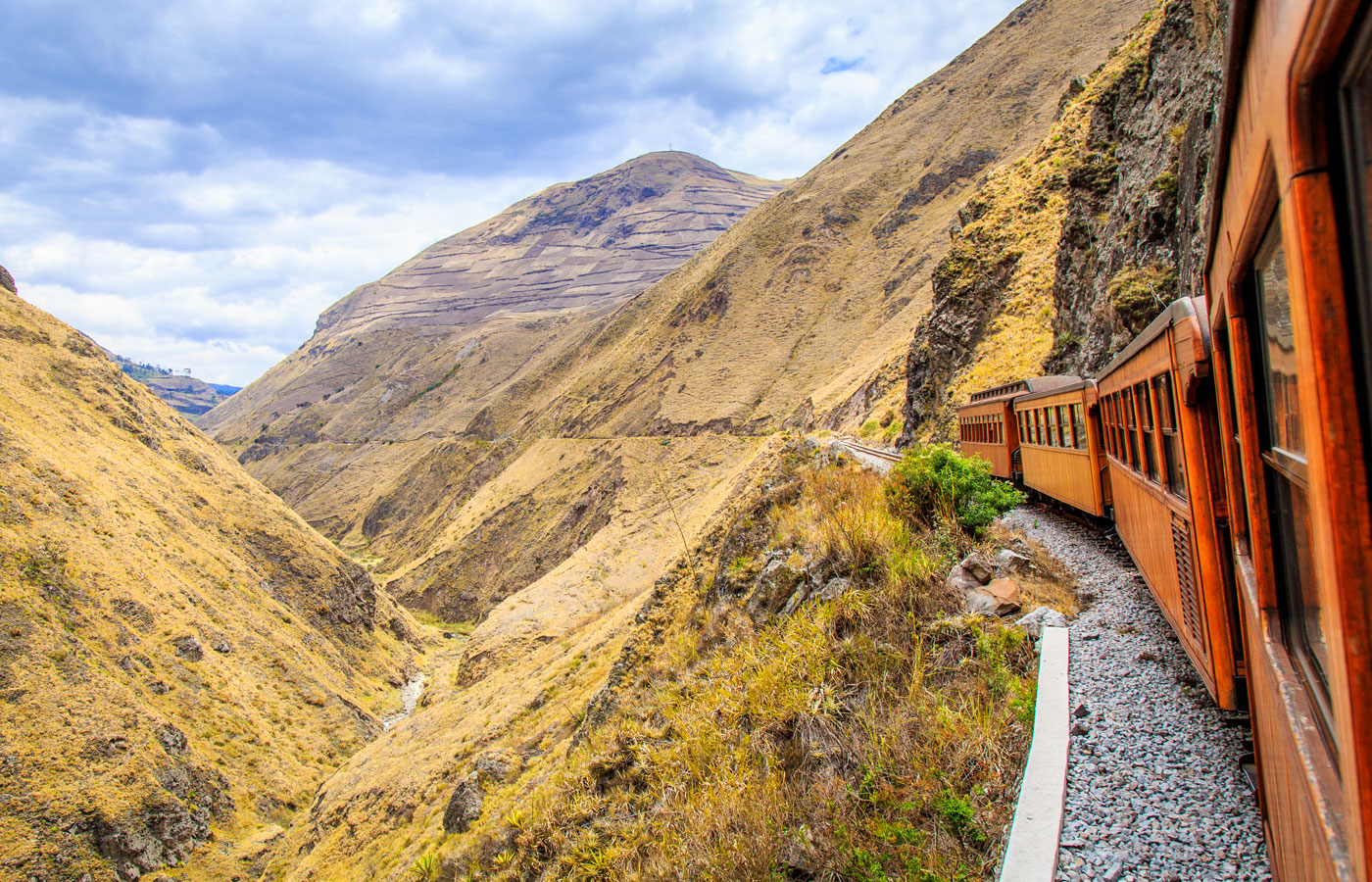 Tren Crucero

In the remote regions of Ecuador, it is possible to take incredible train journeys cross the stunning landscapes, through remote towns and onto the mountainside track, appropriately named the 'Devil's Nose'. This comfortable and luxurious train shows guests the best of this small but spectacular country during a variety of trips which overnight in locations such as Riobamba and Otavalo. Different activities are on offer at each stop, and delicious locally-inspired dishes are served on board.