Honeymoons
For  luxury honeymoons in Latin America you will be spoilt for choice. Secluded beaches, luxury hotels, romantic cities or fabulous wildlife, Latin America has it all.
Brazil has the best of the beaches and you will be spoilt for choice for remote honeymoon sands. For wildlife and nature on your honeymoon head to Colombia for birds, Costa Rica for stunning cloud forests and adorable sloths, Brazil for magnificent jaguars. If you are looking for an active honeymoon, gallop across the Argentine pampas, walk the Inca Trail or sail through Antarctica. The Latin people are some of the most passionate and romantic in the world so what better place for a luxury honeymoon than the fabulous continent of Latin America?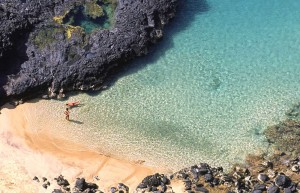 Brazil
Brazil has the best of it all for honeymooners. With over 5000 miles of beautiful beaches this is the best destination for honeymooners who want all or even just some of their trip spent on white sands and diving into turquoise waters. From the less discovered north-east to the Emerald coast in the south, ultra-cool Trancoso and far flung archipelagos such as the stunning Fernando da Noronha, Brazil has the best of the beaches in South America. For those looking for a bit more activity Brazil has much to offer from tracking jaguars and multiple wildlife in the Pantanal to sailing down the Amazon and deep into the rainforest, diving and snorkelling in perfect waters or trekking through stunning national parks, if you want to explore on your honeymoon, you will not be left wanting in Brazil. For culture, Brazil has much to offer. Colonial history in Salvador, the best restaurants and shopping in Sao Paulo and Rio, just…Rio. Brazil is fast becoming the top destination for honeymoons in Latin America.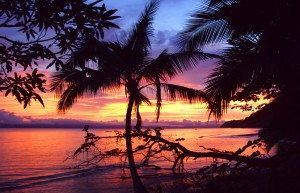 Costa Rica
Boasting pristine beaches and stunning sunsets, Costa Rica is a fabulous destination for honeymooners. Nestled away in the rainforest covered hillsides with views over white sanded bays, tiny bungalows are hidden from view providing total privacy and ultimate relaxation. Enjoy luxurious features such as private pools with stunning views, hot tubs, 24/7 room service and outdoor showers. But Costa Rica isn't just about relaxation, for honeymooners wanting an active holiday, the surrounding jungles and beaches offer zip lining, white water rafting, kayaking, scuba diving, whale watching, SUP, excellent surf and incredible wildlife viewing opportunities.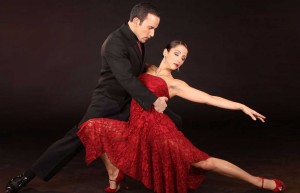 Argentina
For a honeymoon that combines activity, relaxation, the most romantic dance in the world and fabulous wines, Argentina has it all! Buenos Aires, is a beautiful city and the best place in the world for the romantic and sensual tango dance. Watch the couples dancing in the street, attend a stunning show and make sure to take part yourself by booking a lesson. Head to Mendoza, the wine region and spend a few days at vineyard, sampling the local wines and exploring the countryside. For more activity, head to Patagonia for stunning peaks and majestic glaciers or Bariloche for the beautiful lakes and try your hand at some canoeing, mountain biking, trekking and much more. For the ultimate in old world romance, a stay on an estancia complete with gauchos, horse riding and sweeping plains is a perfect addition to any tailor-made honeymoon in Argentina.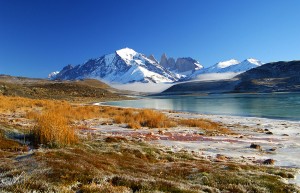 Chile
Chile does dramatic landscapes very well and what better on your honeymoon than the stunning beauty of Torres del Paine National Park? Go hiking, cycling, kayaking, horse riding, take in the spectacular scenery and wildlife. For luxury hotels in unique surroundings, the Atacama Desert is the place to look. The world's driest desert offers canyons and peaks with a martian quality and some of the best stargazing on the planet for pure romance. For mystical beauty, there is nowhere like Easter Island and this should not be missed on a honeymoon to Chile. Spend some time amongst the magical statues and explore the land on foot, bike or horseback or jump into the sea and go surfing or snorkelling. Easter Island is the ultimate in eco-luxury.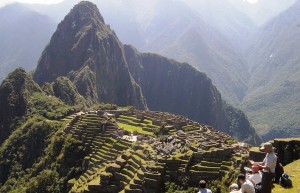 Peru
For honeymooners looking for mystical beauty, Peru has to be top of the list. The fascinating and mysterious ruins of Machu Picchu are stunning, and the best way to see them has to be trekking the Inca Trail. Camping might not be the first accommodation choice on your honeymoon but the views and the experience make it worth it and nothing beats that first sight of Machu Picchu amongst the mountains. Add the luxury in to your honeymoon to Latin America in cities such as Cusco and Arequipa and stay in a beautiful hotel while exploring the cities. The Sacred Valley offers stunning vistas, charming towns with delightful markets, trekking and more Incan ruins. For those looking for wildlife, the Peruvian Amazon provides the best of the country with some luxurious lodges from which to explore. Last but not least, nothing beats the romance of a hotel on the banks of Lake Titicaca, watching the sun go down over the waters with a Pisco Sour in hand.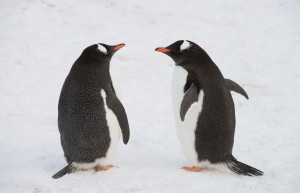 Antarctica
The White Continent makes for a unique and truly special honeymoon in Latin America. Stunning vistas and amazing wildlife attract nature and wildlife lovers. The Falkland Islands hold some spectacular landscapes and incredible wildlife including five different species of the ever popular penguin. The South Georgia islands offer more green and verdant landscapes, stunning mountains and diverse wildlife. The Antarctic Peninsula is, for many, the highlight of this part of the world.  The contrast of the ice and snow against the blue of the waters makes it one of the most beautiful places on earth. What could be more romantic than that?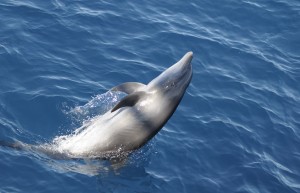 Ecuador and The Galapagos
Small but perfectly formed, Ecuador makes a perfect honeymoon in Latin America for those not wanting to travel too much. The capital of Quito, surrounded by mountains and with a beautiful colonial centre is a warm and vibrant city. For a more laidback and temperate version of Quito, head to Cuenca, the craft capital of Ecuador where the indigenous cultures are beautifully evident. For wildlife on your Latin American honeymoon, the Galapagos Islands are an essential addition. Biodiversity reigns supreme on this collection of volcanic islands which provide an experience like no other. If you want to include some outdoor activity on your honeymoon, then head to Cotopaxi National Park. The famous volcano is a stunning sight in itself and visitors can enjoy some beautiful hikes with the hope of seeing the Andean Spectacled Bear.
Colombia
Colombia is synonymous with passion and exuberance, what better for a honeymoon to Latin America? The capital city of Bogota, for a long time overlooked by the international traveller is a cool and exciting city. Colombia not only offers its capital as an exciting city. Cities such as Medellin and Cali have crime a long way from their drug and crime fuelled pasts which nowadays provide an interesting historical aspect to these culturally exciting cities. Surrounded by mountains and covered in fine restaurants, funky bars and fantastic shopping, they are not to be missed. The coffee region is a stunning combination of rolling green hills, verdant forests, palm trees and fascinating plantations, not forgetting some of the best coffee in the world!  For birding enthusiasts, Colombia is the top destination in the world. From the Colombian Amazon with over 750 species alone to the Choco region, one of the most biodiverse areas on the planet Colombia, will not disappoint anyone looking for a wide variety of birdlife on their Latin American honeymoon. Tayrona National Park offers stunning white sands and the best beaches in the country and Cartagena is a perfect destination for honeymooners. Pretty, colonial streets, trailing bougainvillea and a vibrant Caribbean feel, it is a perfect place to relax on a Latin American honeymoon.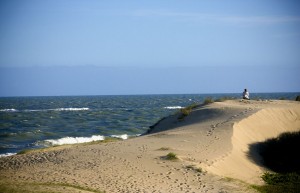 Uruguay
Uruguay is one of the less visited countries in Latin America but there is much to recommend it, particularly for honeymooners. The capital of Montevideo is a vibrant and culturally diverse city. From intimate tango bars to exclusive beach districts, and a thriving arts scene, Montevideo is a perfect city for the interested traveller. The beach resort of Punta del Este is probably the most famous destination in Uruguay. Popular and stylish, it is a favourite with celebrities and offers stunning beaches, beautiful boutiques and luxury hotels. For all the charms of Punta del Este without the larger tourist industry, head to Jose Ignacio. Equally popular with celebrities, this small fishing village has added some luxurious properties and boutiques to complement the stunning beaches and make it a top consideration for a honeymoon in Latin America. For more active romance, why not head inland and spend a few days on a ranch? There is little more romantic than galloping across the pampas with the wind in your hair and the stunning scenery on your horizon.