Sport
Whether watching or participating there are plenty of opportunities for the sporting enthusiast in Latin America.
The World Cup and Olympics have shone the international spotlight on Brazil recently, but there are other opportunities to see exciting sporting events or take part yourself. The one sport synonymous with many Latin American countries is football and a match in Brazil or Argentina is an experience not to be missed. From the modern and ultra-trendy kitesurfing to classic Polo, there are options for all tastes if you are looking for a luxury sport holiday to Latin America. Play a relaxing round of golf, whizz through powder soft snow or dive into some of the best oceans in the world; the choice is yours.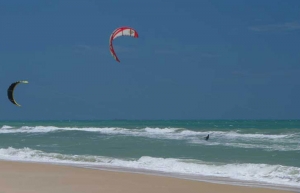 Kitesurfing in Jericoacoara
Take to the skies in the laid back beach resort of Jericoacoara, affectionately known as 'Jeri'. Kite surfers flock to this paradise beach to catch the strong offshore winds that create world class conditions for the trendy and exhilarating sport.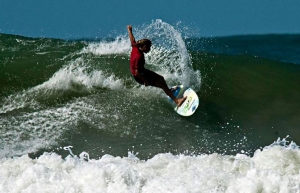 Surfing
Latin America has seen a dramatic increase in surfers heading to its shores in search of the best breaks. Peru, Costa Rica, Brazil and Colombia in particular offer stunning beaches with impressive waves, coupled with trendy bars and relaxed dining for a truly laid back, luxury experience.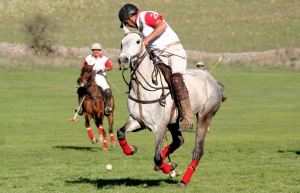 Polo
Argentina has always had a rich culture revolving around horses, particularly in the north where the rolling pampas create perfect conditions for riding. Polo is the most popular sport in this vast country; big matches are shown live on TV and the majority of the highest ranked players in the world are from Argentina. Take a lesson from a pro or just enjoy watching a game – either way you will soon see why Argentina is the world leader in this ancient sport.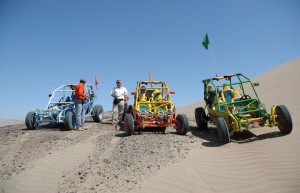 Sandboarding and Buggying
Take a dune buggy through the remote, otherworldly landscapes of the deserts in Chile and Peru for a sporting adventure like no other. Stop atop a huge sand dune before racing down the sandy slopes on sand boards.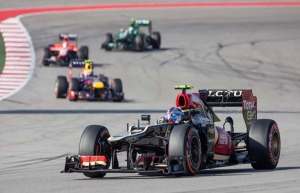 Formula One
Every summer, Sao Paulo plays host to the Brazilian Grand Prix. As the only Grand Prix which is held in the whole of Latin America, it attracts a huge crowd and is one of the most popular sporting events of the year. Make time to visit the city itself while you're there and soak up brilliant shopping and diverse cuisine.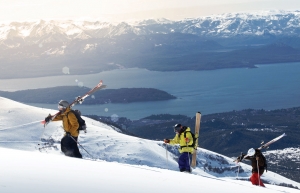 Skiing
During winter the southern Andes are transformed into a picture perfect snow covered landscape from the Lake District of Chile and Argentina right down to Patagonia. Legendary powder and volcanic peaks create a paradise for skiers and snowboarders alike. Heli-skiing is available for thrill seekers and numerous hot springs ease tired muscles after a long day on the slopes.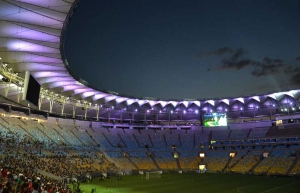 Football
The people of Latin America are so passionate about football it borders on obsession. Fans of the beautiful game will love to visit the Maracana in Rio de Janeiro, one of the most famous stadiums in the world or watch a derby between River Plate and Boca Juniors at the Monumental in Buenos Aires. Football is shown on all the major channels and frequently played in the street or on the beaches. With some of the best players on the planet and an army of dedicated fans, this continent is a must visit for any sports enthusiast.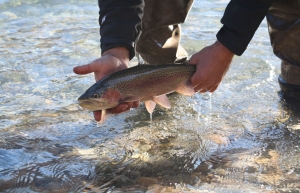 Fly Fishing
Wide rivers wind their way through temperate forests and verdant valleys in southern Chile, creating an anglers utopia with a backdrop of snow-capped mountains. Fly fishing is big business here, the region boasts pure waters and prime specimens of salmon and trout. Stay at a fishing lodge for access to the best guides and remote locations.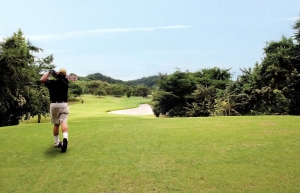 Golf
Keen golfers will be impressed by the variety of courses that Latin America has to offer. Uruguay, Argentina and Costa Rica have a variety of luxury hotels with top class golf facilities, often in stunning settings. For a unique experience, play a round at in La Paz, Bolivia, the highest golf course in the world.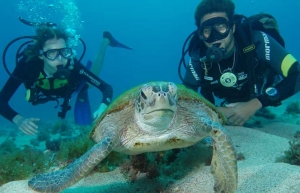 Scuba diving
Latin America promises a tropical climate with excellent diving and stunning marine life. Turtles frequent the beaches of Costa Rica and Brazil to lay their eggs, and hundreds of species of tropical fish thrive in the pristine Caribbean waters along the Colombian coastlines. For the ultimate diving holiday, a cruise around the Galapagos will delight scuba enthusiasts.